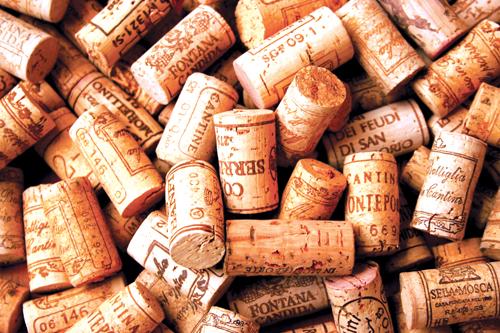 PHUKET: Jon Hyams, founder of the Wine List of the Year Awards, says that one of his biggest aims when starting the competition was education. But this time, it's not teaching consumers about the wine, but rather teaching the sommeliers and waiters how to present their product to you, and helping them get rid of their inherited, old and often outdated habits.
"We're trying to steer away from the more conservative, long and complicated wine list based on regional selections to a layout based on styles of wine. Some of the best lists in the world are short and eclectic with the emphasis on listings by style. We're trying to encourage creativity but also attention to details – correct spelling of appellations, vintages and regions," says Jon.
So basically, it's about letting the wine experts do the hard work, so that you don't have to. A good modern wine list is one that helps you choose a bottle you might like without actually knowing much about appellations, Grand Cru's and vintages, "90 per cent of consumers choose wine by style. So at the end of the day it comes down to describing what it tastes like," adds Jon.
But even if you know your Chardonnay from your Sauvignon Blanc there are still places out there that appreciate a more traditional approach. Georges Ciret, wine director of the Boathouse Wine & Grill which holder of the 2012 award in the Restaurant Wine List category is a proponent of the the traditional approach.
"I love wine list that is very clear and panoramic. I try to give a clear vision of names, vintages and prices.
"I think it's good to work with countries and then specify subdivisions by grapes," he says.
There's no hiding the fact, that some wines are quite pricey in Thailand. But a well designed wine list is an integral part of selling it to consumers.
Especially in a place like Phuket, a holiday destination where most wine is consumed not by locals but by tourists, people who want to relax, chill out and not deal with the headache of choosing the right wine for their meal.
"Guests generally need to be told what's good with the food on the menu. They are on holiday and taking the decision making away from them and masterfully matching food and wine combinations for them on set menu is what luxury resort management and ultimate guest satisfaction is all about." says Dawid Koegelenberg, manager of The Sarojin resort, winner of the last year's Best Wine List in Thailand award.
But it's not only about high-end resorts and five-star hotels. Among the five categories in this year's competition there is one designed for shorter wine lists. "I want to see many, many more players, not just the big resorts and hotels," says Jon, "If I had a backyard cafe on the street corner and I had 20 wines on my wine list, and I consider these wines to be well chosen and matched with the food on the menu, I'd enter." And with the cost of entry of just 1,250 baht, the competition should be fierce.
"There are definitely more wine bars and bistros on the island, offering more wines and wine by the glass than 10 years ago, so the culture is definitely developing," says Dawid, who's convinced that there is great future for the contest."
If you are taking your partner out for dinner to a restaurant or booking a holiday in a resort that has won "Best Wine List Award", you automatically know you are frequenting a top class establishment that has dedicated a lot of time and passion to perfect a list that is 100 per cent guest satisfaction driven.
Content, design, consumer friendly, limited editions, price, grape varieties and taste – it's all there, a winning formula!"
The Wine List of the Year Awards are sponsored by the Phuket Gazette, PGTV and 'Phuket Today', Phuket's only national television show, broadcast every day on True Visions channels 99 and 58.
If you think your establishment deserves recognition for the quality of its wine list, register to enter the Wine List of the Year Awards in Thailand by no later than July 31 at: winelistoftheyearthailand.com. The winners will be announced on September 11 in Phuket.
— Maciek Klimowicz