Failure to turn browsers into buyers – online travel booking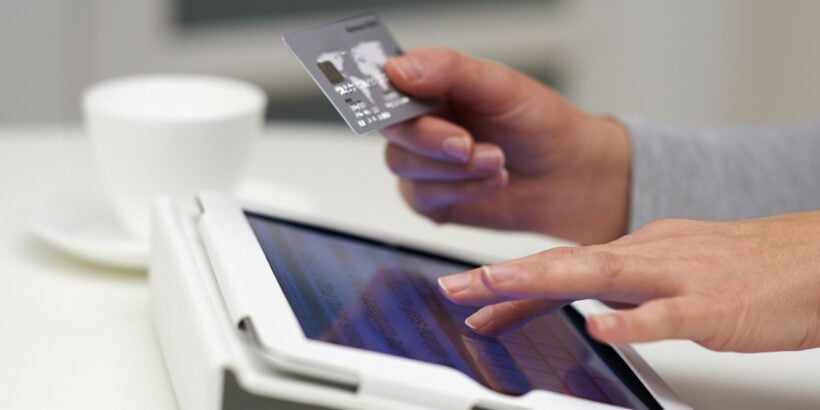 A report from Ve Global indicates that there are far more travel browsers than travel buyers. The report shows that the dropout rate is as high as 95.5% when it comes time to paying online for a travel service.
The data, advertising and marketing technology company's report shows that every sector of the travel industry is plagued with massive on-site abandonment.
Across all travel content sold online in the Asia-Pacific region, 92% of all bookings were deleted at the checkout stage.
These findings are based on 58 million customer sessions between January 2017 to April 2018 and were part of a wider Ve study into online customer behaviour in the APAC travel industry.
Asia's travel agents are the big losers when travellers browse their sites. A massive 95.5% of their potential customers abandon their online bookings before the payment stage, leaving travel companies with a meagre 4.5% success rate.
A similar, although slightly better, performance applied to hotels with a 90.4% drop out rate. Airlines suffere a 91.6% dropout rate according to the report. Vehicle hire companies have a 88.9% failure rate in converting would-be bookers at checkout.
Companies offering a low-cost service such as coach and ferry rides performed slightly better converting just over 20% of active traffic into real bookings.
Comparisons between countries showed  Australian travel companies turned more browsers into bookers with a relatively low 82% dropout rate, when compared with the Asia-Pacific average.
In contrast, Japanese customers were the hardest to snare with 93.76% leaving their online baskets without completing a sale.
The data also revealed customers in APAC complete more online travel bookings using their mobile devices than in any other region globally.
Almost a third (30%) of all travel bookings made in the region were completed using a mobile or tablet device. This compares to 29% of bookings in the United States, 28% in Europe, and just 13% in Latin America.
Ve Global APAC managing director, Jamie Pierre says, "increasingly, APAC travel companies are allocating vast sums of their marketing spend to attract customers online, only to lose them during the booking process. Travel companies should pay close attention to the growing use of mobile devices in completing bookings and ensure they offer a multi-channel approach."
SOURCE: PR Newswire


Looking to jettison some items before jetsetting away or chartering a yacht? Look no further than Thaiger Classifieds where you can find and post items, work, property and more for free. Be sure to check out YonderTours for things to do in Thailand and tours across the country.
Give your stretch marks a makeover – the tattoo solution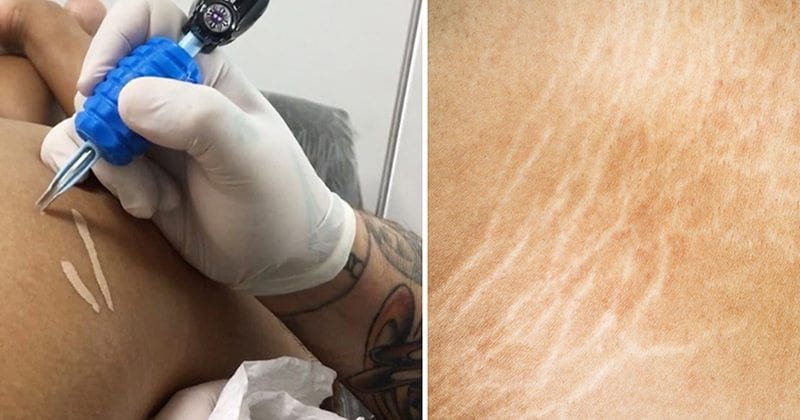 Stretch marks, we've all seen them and many of us have a few. Both men and women can be affected. But Inked In Asia has a possible solution.
Stretch marks are a natural indication that your body is growing and changing. It can be said that it's your body's way of 'celebrating' your growth – many would disagree.
They are part of many people's lives so why not turn them into works of art with a stretch mark tattoo. Stretch marks are nothing to be ashamed of so let's give them a tattoo make-over.
When elastin fibers and collagen tear during weight gain, pregnancy or even puberty, the skin's color and texture is damaged forever. Stretch marks can fade from when they first appear, but they might leave behind mildly indented streaks that won't return to the original smooth skin.
Some treatments and creams can help by improving the colour of the stretch marks or promoting collagen growth, but there is no true way to get rid of these unsightly blemishes. Trying to get damaged skin to fill out and return to its original colour is very difficult, even for the best dermatologist.
A new trend is the covering up stretch marks with tattoos. Now a normal 'cover up tattoo' consists of going over an existing tattoo with new ink, adding or completely changing the original tattoo.
But there's another solution to those that want a more subtle approach which can be used to disguise some stretch marks.
The technique of matching the skins natural tone by mixing tattoo ink, is more of an art than a scientific process. People's skin has a dynamic range of colours from reds, yellows, browns and greys and getting the exact tone needs expert evaluation and technique. The tattooing then begins, hiding and disguising stretch marks and giving confidence back to clients.
Click HERE to contact Inked In Asia's Tattoo Studio to arrange a FREE consultation appointment and discuss your stretch mark tattoo make-over.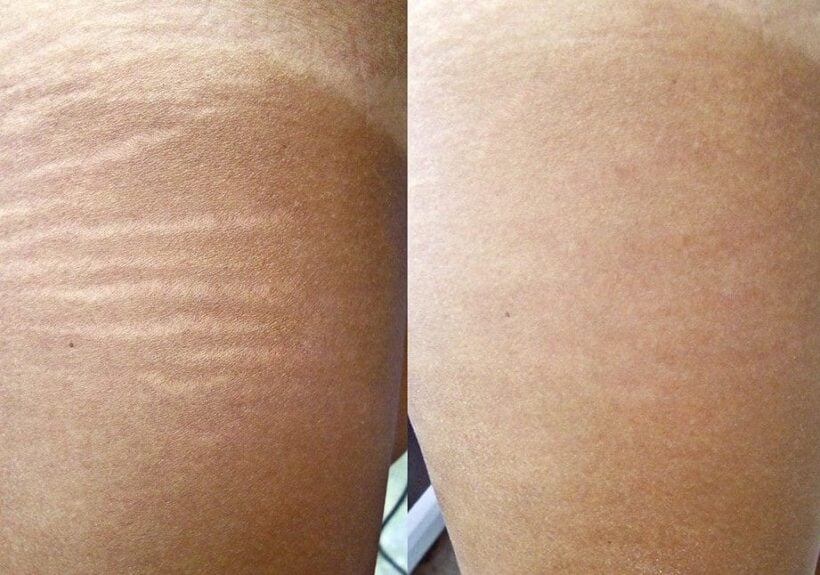 Thong Dee, the Kathu Brasserie loved by foodies and Phuket locals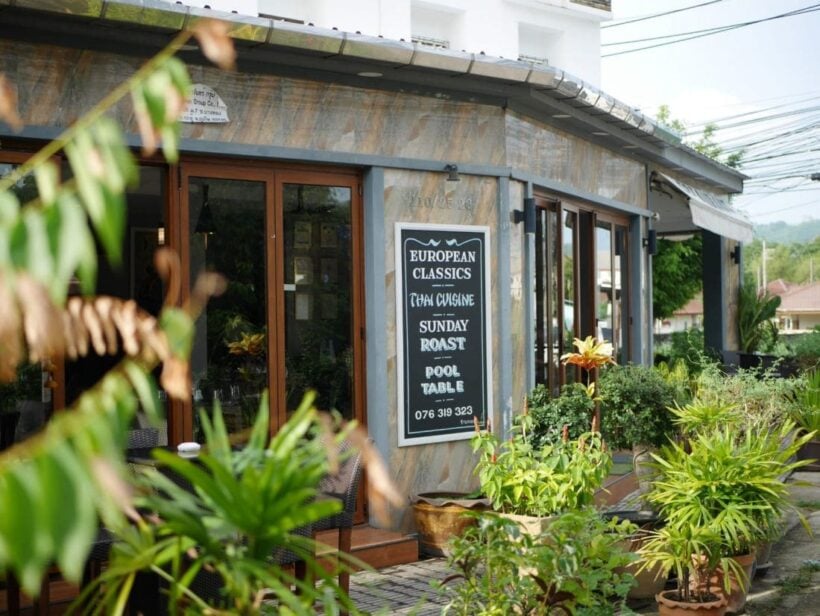 The Thaiger was invited to a special 'taster' at one of our favourite restaurants on the island of Phuket, Thong Dee. As usual, the food spoke for itself – no fuss, classy, so so tasty, eclectic. The Thaiger was a guest of the hosts Patrik and Ponchan for the evening.
Thong Dee – The Kathu Brasserie, located in Kathu in a quiet soi less than 15 min drive from Patong or Phuket Town has become a popular go-to foodie destination, away from the hustle and bustle of Phuket. The atmosphere at Thong Dee is certainly friendly and relaxed but also chic and stylish. The restaurant offers open-air dining where locals and visitors comfortably sit and watch the tiny world of Kathu go by.
The restaurant is currently ranked #1 on TripAdvisor (April 2019), undoubtedly a favourite for foodies looking for quality in a breezy brasserie which doesn't burn their wallets. But the journey to finding this perfect balance was certainly not a smooth one.
Established on the 25th December 2010, married couple Patrik Lundgren, from Sweden, and Phonchan Chiarram, originally from the Buriram province, opened "Thong Dee Restaurant & Bar", literally meaning "Good Gold" in Thai, a colloquial expression that better translates as "Good Quality".
Thong Dee began as only a dream for the two. Phonchan already owned her own bar at only 21 and Patrik always considered himself a devout foodie. He was the one to make the bold decision to become restaurateurs. With the help of Patrik's mother, the couple, with their love for F&B and strong entrepreneurial spirit, made that dream into reality.
"I consider myself a genuine foodie and always had a huge passion for food. I rather have a big bill from a fabulous restaurant then a trendy nightclub" – Patrik
Phonchan never had any formal training as a Chef but with Patrik's belief in her skills and Patrik's mother's training, Phonchan started in her own restaurant as the cook. Here she not only had the opportunity to develop her delicious family recipes but began experimenting with Western and European cuisine.
The menu opened with 80 % percent Thai food until Patrik realised it was an already over-saturated market. "We had to be different from that "green curry" you can eat anywhere in Phuket". Over the next 6 years the restaurant went through huge changes, both in layout and in menu.
Through the first stages, they enlisted the talents of André, a young chef who worked in France & Scandinavia at Michelin fine dining establishments, most notably, at Restaurant Kiin Kiin in Copenhagen. It was from him that Phonchan learned the fundamentals of fine dining, such as mise en place and creating stocks and sauces.
"He also taught me about the art of plating and classic dishes from French cuisine as well as fusion creations" – Phonchan
In 2016 they partnered up with an experienced Irish chef, from whom they learned about the strict operations of running a restaurant and creating a positive flow in the kitchen.
"He also taught me a lot form the European and English kitchen, such as the Sunday roasts, chicken liver parfait and desserts" – Phonchan.
The couple found their groove through their own culinary explorations, research and development combined with the knowledge of experienced chefs.
"…almost all of the dishes on our menu are different from how I learned from the start, both in Thai cuisine and European. I discovered in the world of cooking, all dishes can be made from the chef's own interpretation." – Phonchan
Patrik describes the cuisine at Thong Dee in detail as – "European with French, English & Swedish influences in addition to authentic Thai dishes with premium main ingredients."
You will find Patrik at the front of house being the charismatic host, paying close attention to detail and customers' every need. Thong Dee's client's range from local expat families and friends looking for a taste of home, and tourists looking for finer Thai food and good wines to match. Thong Dee has also become a favourite spot for local F&B industry management staff.
People flock from around the Island and even globally to experience Phonchan's signature Thai duck dishes, even stews and Swedish meatballs. The also offer ever-changing weekly specials. Their Sunday Roast is also a drawcard, that attracts playful groups and families looking for a wide variety of succulent roast meats.
In the future, Thong Dee are considering to expand into Phuket Town, where the offering will be much more focused on classic European Brasserie cuisine, with starters, salads and steaks and a high value wine list and of course, the same friendly service in a stylish and relaxed atmosphere.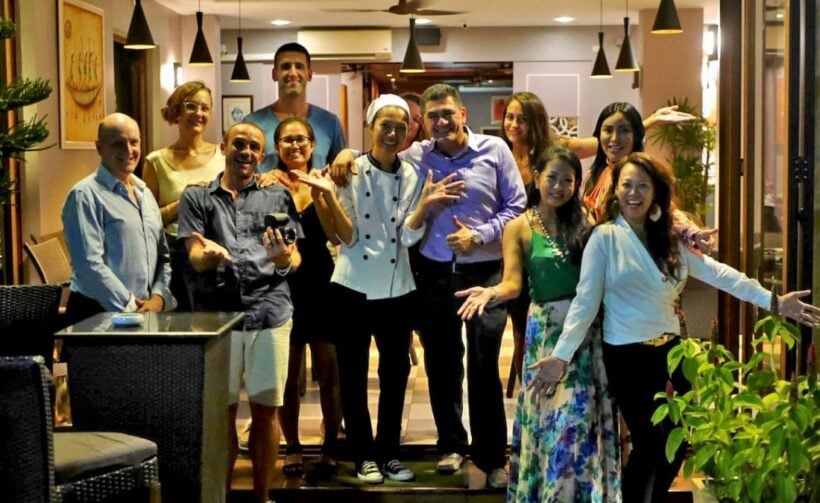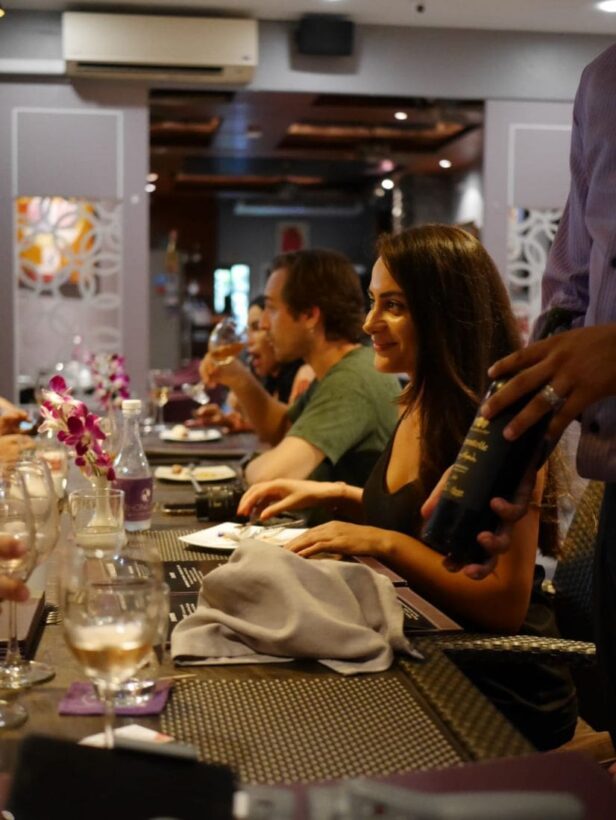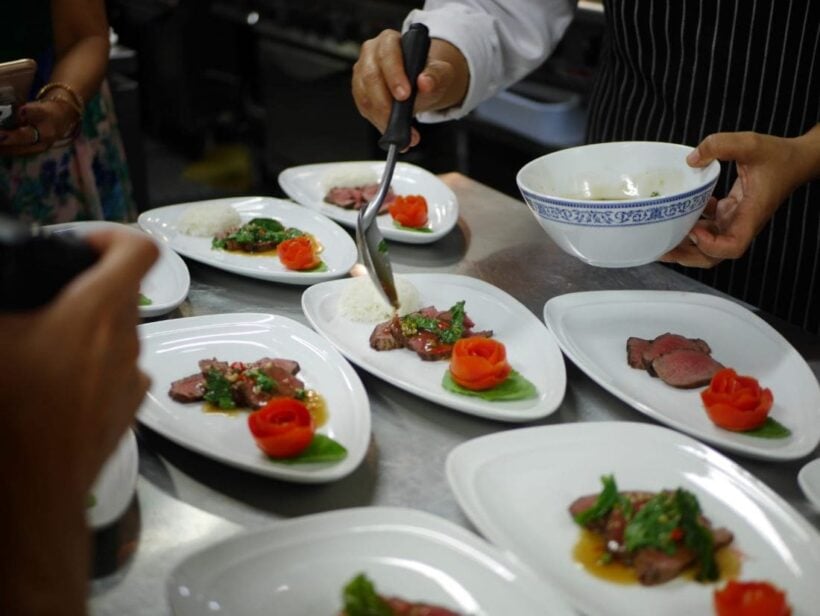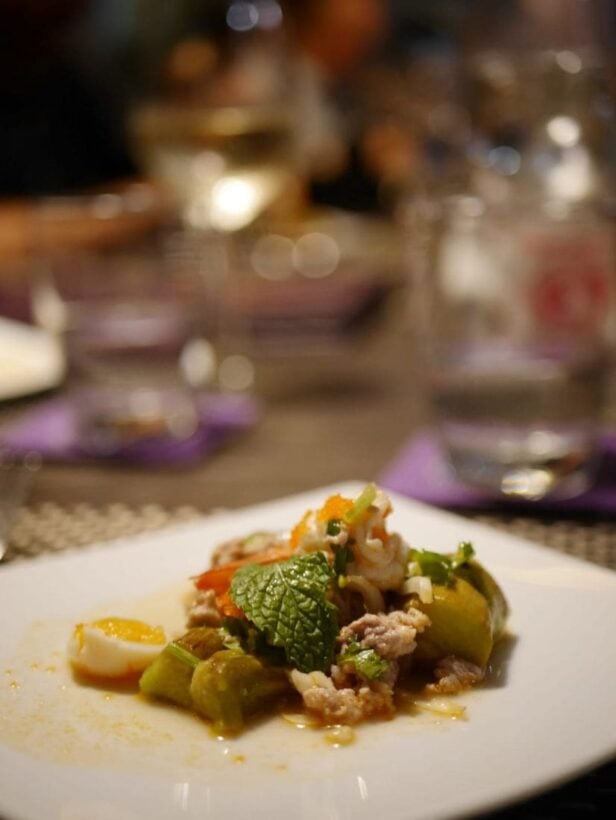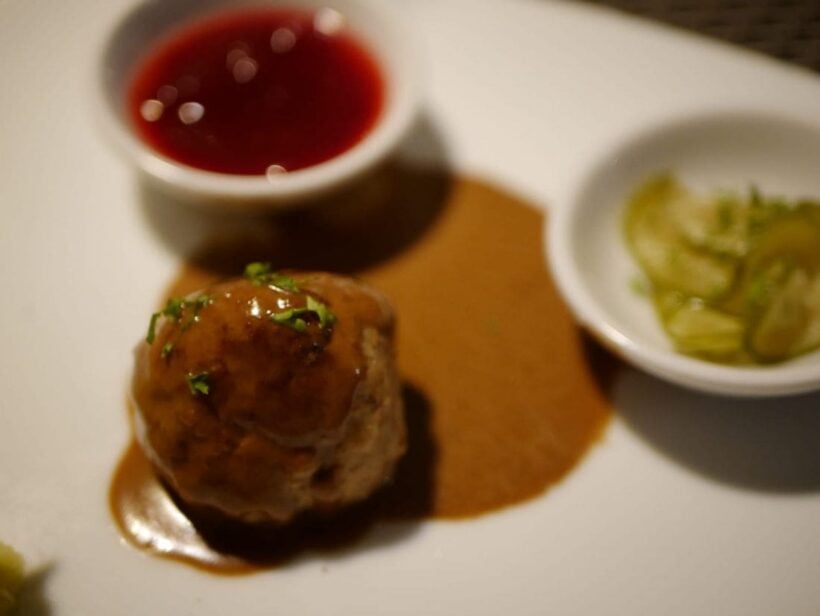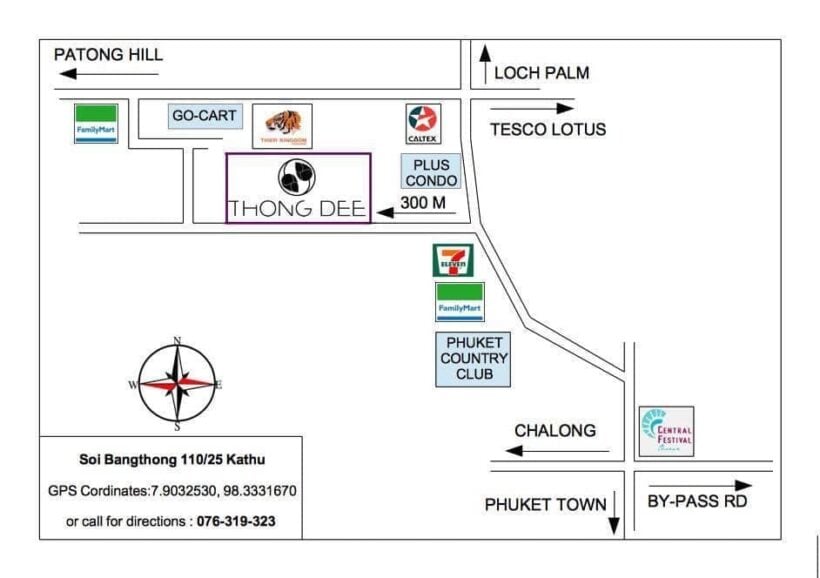 Reservations now open for 'Twinpalms MontAzure' with enticing promotions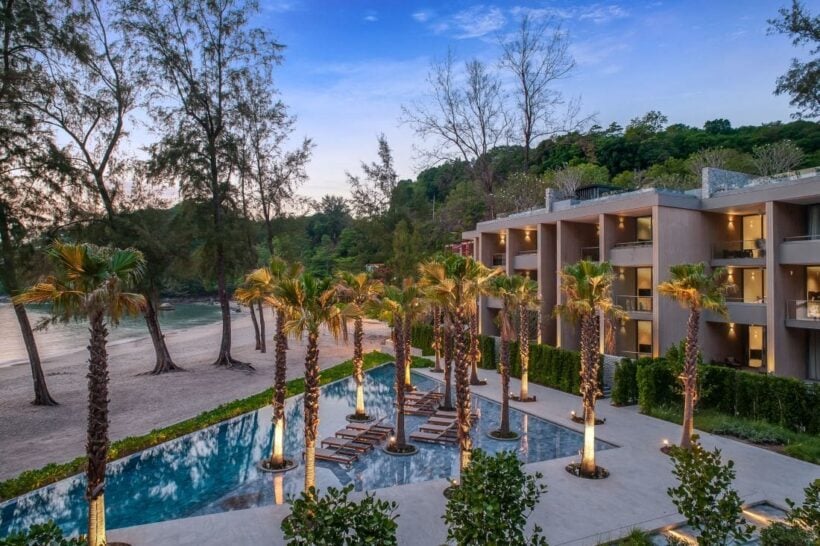 Celebrate the grand opening of Phuket's newest beachside hotel by booking now to snap up fantastic deals. Twinpalms MontAzure in Kamala is offering irresistible packages ideal for both short and long-haul getaways for those who book directly from their website.
Guests may choose to enjoy three nights and pay for just two and for those who are looking to book a longer holiday, stay for six nights and pay only three on all Penthouses and Suite types. Guests may book from now until November 30, 2019, for stays from July 1 to 19 December 2019.
The latest addition to the Twinpalms Hotels & Resorts portfolio is set directly on Kamala Beach, on Phuket's popular west coast and will welcome its first guests in July 2019. A member of Small Luxury Hotels of the World, the boutique beach hotel offers beautifully appointed Penthouses and Private Pool Suites and a collection of stunning Suites.
Suites range in size from 70m2 to splendid Penthouses with private pools and sea views boasting large living spaces of up to 300m2. Guests will also enjoy using a lap pool or an infinity pool offering views of the Andaman sea.
Adding to the collection of fantastic places to be on Phuket, Twinpalms MontAzure will launch its beachside restaurant and lounge, 'Shimmer', with uninterrupted sea views. Shimmer restaurant will serve vibrant and tasty food with an Asian focus, delicious and creative cocktails, and a great wine list, all served with the customary gusto and flair expected from the Twinpalms brand.
Designed by Martin Palleros, following the original Twinpalms concept and style, of utilising Phuket's beautiful landscape, Martin has allowed the design to maximise the sea views from most of the Suites and areas within the buildings, whilst also ensuring the preservation of the views of the mountainside from other perspectives.
Guests of Twinpalms MontAzure also have access by complimentary transport to the brand's other dining and entertainment destinations, taking full advantage of the three beautiful beaches Twinpalms has a presence on.
HQ Beach Lounge, a few steps away on Kamala Beach, Catch Beach Club, Catch Junior and Palm Seaside, located on Bang Tao Beach and of course, the flagship resort, Twinpalms Phuket is just a few steps from Surin Beach.