Excuse Buster: A healthy treat for gluten intolerant foodies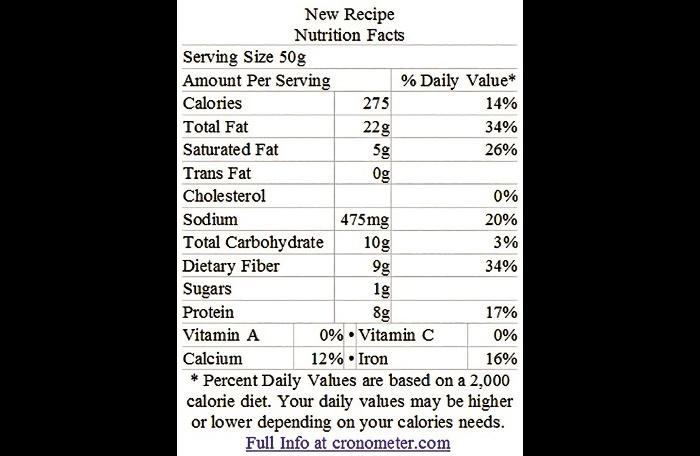 PHUKET: Consider the irony: a gluten intolerant nutritionist marries a German baker's daughter… things could get very interesting.
However, I am really lucky to have a very accepting father-in-law who also enjoys making breads and bakery goods that I can eat too.
He was recently with us over Christmas and came up with a new low-carb, gluten-free bread recipe that was pretty easy to make. The best part is, it tasted amazing, especially with a couple of poached eggs and avocados on top.

Ingredients
Sunflower Seeds (ground) 30% = 150g
Linseed (ground) 26% = 130g
Almond Meal 16% = 80g
Chia Seeds (ground) 8% = 40g
Psyllium Husk 5% = 25g
Coconut Flour 5% = 25g
Buckwheat Flour 4% = 20g
Protein Powder (I used ground hemp seed) 2 % = 10g
Salt 2% = 10g
Baking Soda approx. 1% = 5g
Coriander, Anise, Cumin, Fennel (all ground) 1% = 5g
If you want, you could add some nutmeg and curcuma as well, according to your taste and requirements. As another variation, you could add grated carrots, chopped olives and nuts. The nuts and seeds should ideally be freshly ground so as to not go rancid. This recipe makes a 500g loaf of bread.

Directions
Add 500ml of water and 40ml of coconut oil and mix well.
Let the dough chill well in the fridge for at least three hours, or overnight, if you are prepping in advance.
Pour the dough into a baking form and sprinkle with water.
Bake for an hour and a half at 200 degrees Celsius in a pre-heated oven.
Reduce heat to 160 degrees, then continue to bake for another 40 minutes.
Craig Burton is a Certified Sports Nutritionist (CISSN) with a Bachelor of Science degree (Sports Science) and a National Academy of Sports Medicine (PES) certification.
— Craig Burton
Keep in contact with The Thaiger by following our
Facebook page
.
Thai sports minister optimistic about Olympic boxing gold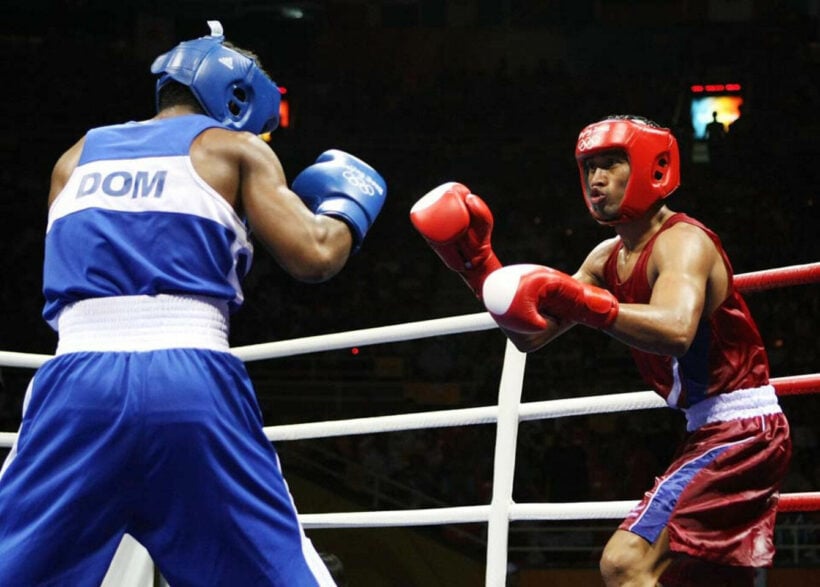 Thailand's minister of tourism and sports says he's optimistic that Thai boxers will win a gold medal at next year's Tokyo Olympic Games (if the Games are held at all). Phiphat Ratchakitprakarn visited the national team's training camp at the National Sports Training Centre in Saraburi province, northeast of Bangkok. He was accompanied by the governor of the Sports Authority of Thailand.
They met the 4 Thai boxers who have already qualified for the Tokyo Games. The minister watched them train at the National Boxing Development Institute, inside the NSTC compound, and praised their efforts.
"The measures undertaken by the government to control the spread of Covid-19 virus have paved the way for the Thai athletes to resume training. Boxing is one of the most popular sports in the country and all Thais are hoping for success at the Tokyo Olympics."
"Although we didn't win any gold at the 2016 Rio Olympics, I believe the Thai boxing team will win back the faith of their fans by bringing home a gold medal from the Tokyo Olympic Games next year."
The secretary-general of the Thailand Boxing Association and its chairman of technical development both assured Phiphat that the Thai boxers will continue to train hard for any event that might take place in the future.
SOURCE: Bangkok Post
Keep in contact with The Thaiger by following our
Facebook page
.
Not bowing to tradition – School group demands end of prostration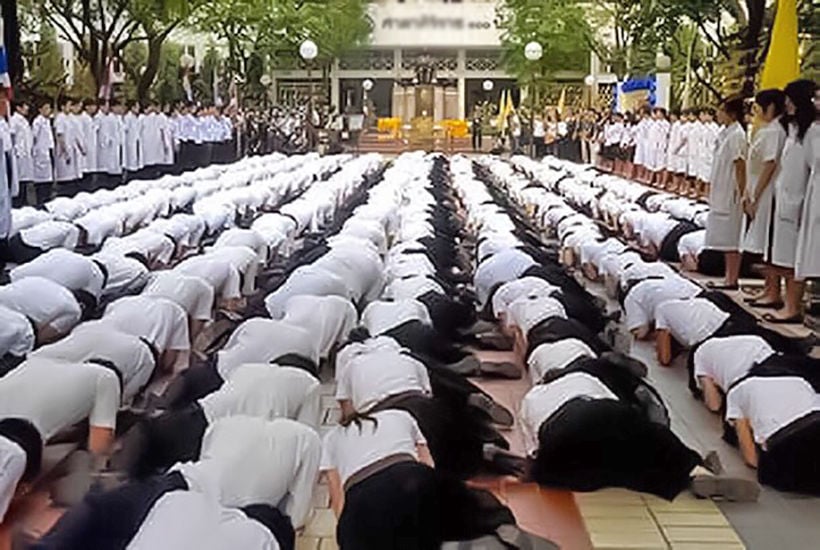 More than 1,000 members of Bangkok's Bodindecha School community have signed a petition asking the principal to abolish mandatory prostration – the act of submissively kneeling or grovelling as a sign of respect. On July 2, the Bodin Democracy group launched a campaign to demand an end to the practice by encouraging netizens who agree with the cause to use the hashtag #AbolishProstration (#ยกเลิกหมอบกราบ) until it trended on Twitter.
Thailand's King Chulalongkorn abolished the tradition of prostration back in 1873 but the custom has crept back into fashion during the time of the late King Bhumibol Adulyadej.
Prostration is the placement of the body in a reverentially or submissively prone position as a gesture. Typically prostration is distinguished from the lesser acts of bowing or kneeling by involving a part of the body above the knee touching the ground, especially the hands – Wikipedia
On July 4, the group wrote a petition to the school's principal calling for prostration to be replaced with the 'wai' (the traditional Thai greeting with the palms pressed together in a prayer-like fashion) as the way to show respect. 1,276 people, including current and former students, signed the petition.
According to the petition, students at the school are forced to prostrate themselves as a way to show respect to others. The group views it as a way for teachers to oppress students; some teachers even said they would not allow students to look up until they were satisfied.
The petition gives 6 reasons for the change…
Due to Covid-19, it is not safe to prostrate oneself as it requires direct physical contact with the ground, which is a source of germs and dust
Due to limited space, prostration is not convenient for students, especially girls with skirts
There are other ways of showing respect besides prostration without oppressing students
The act of prostration dehumanises students
It is not a long-practiced tradition of the school as claimed, but was adopted in 2013
King Chulalongkorn abolished the tradition of prostration in 1873
The group says they are not against acts of showing respect, but rather against acts of dehumanisation. Students at Bodindecha (Sing Singhaseni) 2 School and Satri Rachinuthit School are signing similar petitions. Prostration has been a gesture of respect and hierarchy in Thai society for many years. It can still be seen in religious, family, and monarchy-related activities.
SOURCE: Prachatai
Keep in contact with The Thaiger by following our
Facebook page
.
Facebook group names and shames "farang prices"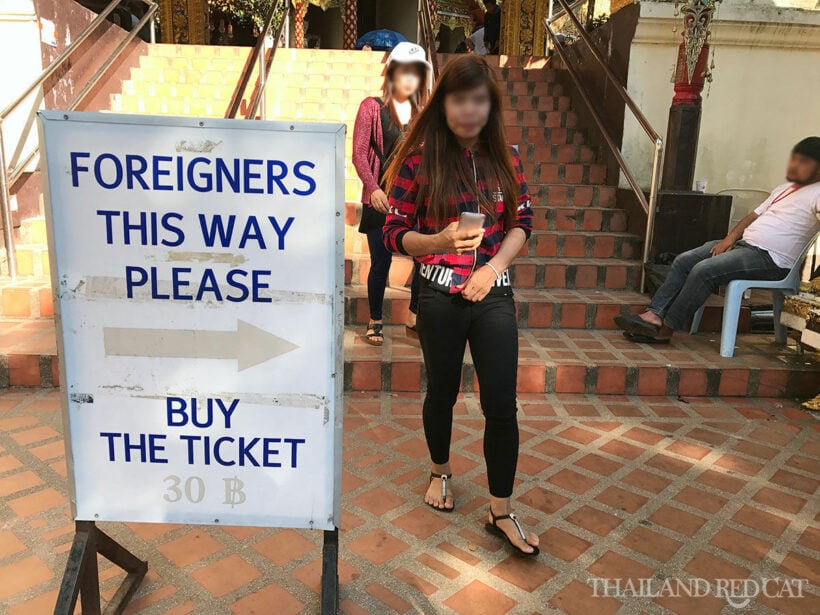 In days gone by, a foreigner visiting a national park or tourist site could often expect to be charged several times the price charged to a local. Now, thanks to a Facebook community naming and shaming venues that apply "farang prices" to foreign visitors, those days are, well, numbered. Members of the 2PriceThailand Facebook group are warning each other about price gouging for foreigners regardless of their residence status, a practice openly endorsed by state and private businesses alike, despite calls of outright discrimination.
The double pricing or dual pricing debate has been around ever since foreigners stepped onto Thai shores. It's a hotly debated topic with strong opinions on both sides.
"The intention of this group is to give foreigners the right to choose. We don't think it is fair that some tourist attractions disguise the fact that they have a dual price system. Our opinion is that if they want to overcharge foreign tourists by as much as 200% then that is their decision. But, don't do it in a way that is both sneaky and insulting."
The group also says they hope to see the abolition of the dual pricing system in Thailand.
"Thai people are internationally known for their kind and generous hospitality. The actions of a few tourist attractions are damaging that reputation."
Popular British blogger Richard Barrow, who regularly writes about Thailand's tourist attractions and scams on his websites, is the group's admin. In 1 post, user Aisha Moller Pedersen warns that the "foreigner" admission fee for Phra Nakhon Khiri Historical Park is 150 baht; it's 20 baht for Thais.
Just to step on the beach at Nangyuan Island Dive Resort, foreigners pay 200 baht (doubled from 100 baht due to Covid-19), while Thais pay 30, a member posted Monday.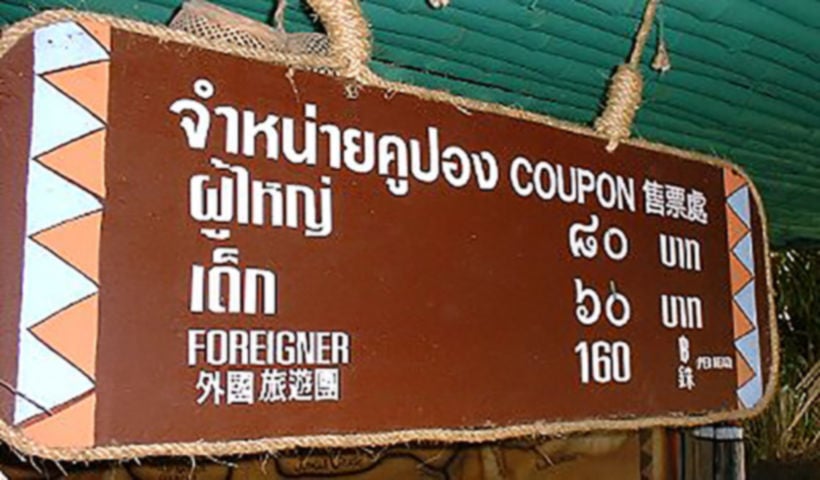 Another user wrote that at Koh Chang Waterfall, the entrance fee is 200 baht for foreigners, while (adult) Thais only pay 20. A tourist attraction in Bangkok features its ticket prices in Thai and Arabic numbers. The "farang price" is nearly twice as high.
"I was there during the weekend and brought my work permit as well but no luck, and worst of all the ticket seller was very rude,so, we decided to leave. This is a widespread and systematic racism which should be stopped immediately."
Another member wrote yesterday that adult foreigners pay 100 baht to enter the Queen Sirikit Botanical Garden in Chiang Mai, while Thai adults pay 40. But it's not all negativity – members also post places that offer the same prices for Thais and foreigners. "Sukhothai Historical Park offering same prices for Thai and farang," wrote one user in a Sunday post.
"Doi Tung Tourist Attraction – no dual pricing, and the nicest gardens I've seen in Thailand," wrote another, referring to the Mae Fah Luang Botanical Garden in Chiang Rai.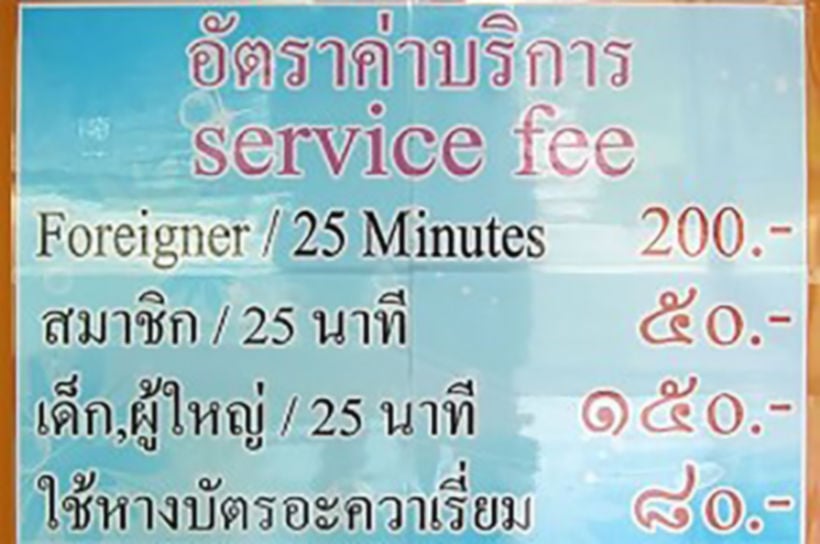 SOURCE: Khaosod English
Keep in contact with The Thaiger by following our
Facebook page
.