Historic discovery of earliest sound films shot in Thailand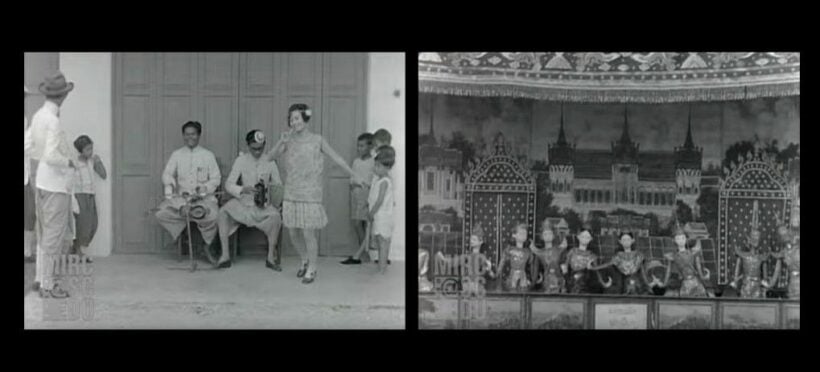 PHOTO: Twentieth Century-Fox Film Corporation / University of South Carolina
"Film historian Dome Sukhawong discovered the films in 2018, in the University of South Carolina archives."
Four films made nearly 100 years ago are believed to be the first sound films recorded in Thailand. The films were screened at the Thai Film Archive for the first time on Monday.
Film historian Dome Sukhawong discovered the films in 2018, in the University of South Carolina archives. Dome is a founder of the Thai Film Archive, which received high-quality copies of the films in July. All reels were shot by Fox Movietone and recorded in 1930.
One film is of a traditional Thai musical group, while another shows a three person group playing western music and doing a funny dance. The third film depicts a puppet play performed for Queen Rambai Barni, the wife of Rama VII, while the last clip shows monks chanting, a baby being bathed in a metal bowl, and a navy officer talking to a girl.
Together, the films are slightly over half an hour in length.
The deputy director of the Thai Film Archive, Kong Rithdee, who is also a well-respected film critic, notes that the clips are very traditional, but points out that the third film has a more European feel, with the recording showing not just the puppet performance but the audience looking with some curiosity at the camera.
Smart phones were still a long way off…
SOURCE: Khaosodenglish.com
Keep in contact with The Thaiger by following our
Facebook page
.
Release dates announced for Tom Waller's 'The Cave'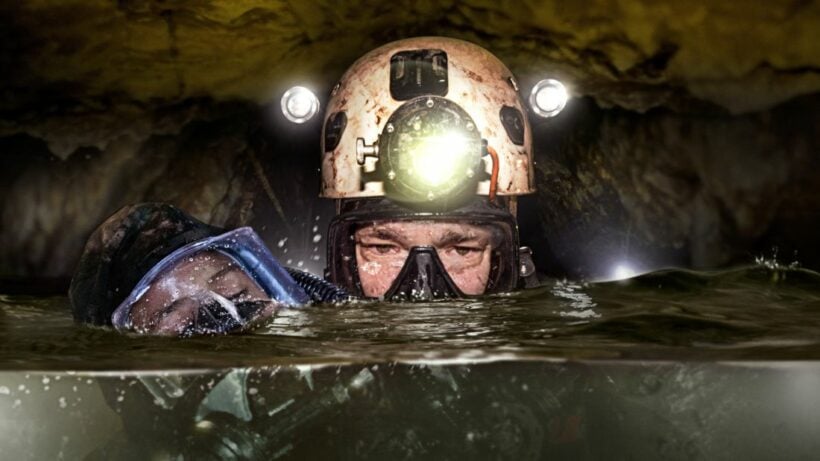 The first of a few productions about last year's massive cave rescue at the Tham Luang caves in Chiang Rai is going to be released on November 28. It is a feature film called "The Cave" (Nang Non) and will be released in Thai theatres as well.
The film focuses on the rescue itself as the director said working with the censorship board, set up to control copyright issues around the story and the people involved, were a nightmare to work with.
Director Tom Waller said he wasn't allowed to have any contact with the 13 young men who were rescued from the caves so had to work around the story of the actual rescue instead.
A trailer was released yesterday. "The Cave" will also screen at the London Film Festival starting on October 2. The film has confirmed other festival dates, including a North American premiere at the Vancouver festival and a European debut in the Thrill section of the London festival. These will be followed by a commercial release in Thailand from November 28 through SF Cinemas and Major Cineplex.
Director Tom Waller, a Bangkok-based Thai-Irish producer and director, spoke at a screening of his 2008 indie film "Soi Cowboy" saying he's focused on the unsung heroes of the rescue.
He said the film includes the stories of an Irish diver who aided the rescue, an American who was on-site, and a farmer who allowed the water pumped from the cave to flood her fields.
Tom's other films for De Warrenne Pictures include "The Last Executioner," "Patong Girl" and "The Elephant King."
Netflix and Ivanhoe Pictures are also preparing a series on the events surrounding the June/July 2018 rescue when the Mu Pa (Wild Boars) soccer team, consisting of 12 schoolboys and their coach, became trapped in the Tham Luang caves in northern Thailand.
Keep in contact with The Thaiger by following our
Facebook page
.
Top 10 things to do in Phuket during the wet season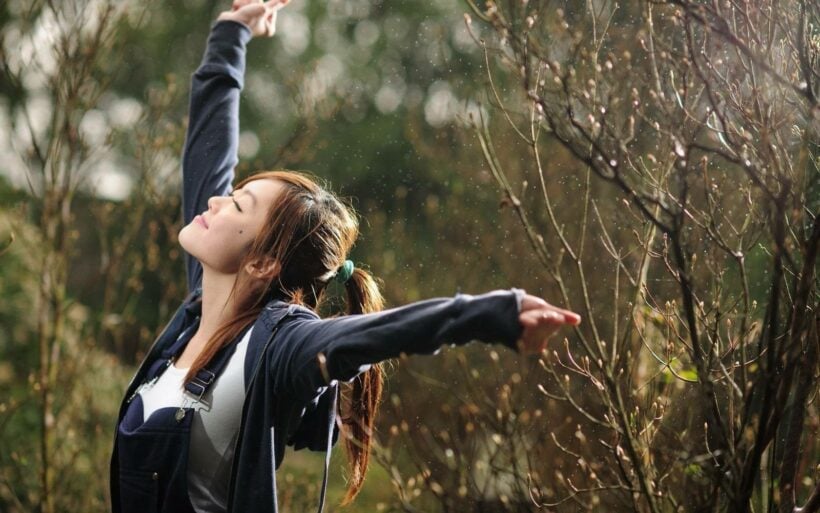 There's a bit of rain around. No worries. It's rainy season and the island looks a lot better when it's all green and the dams are filling. Try something on our instant list of the ten things you can do when it's wet and raining in Phuket. 
So here is our completely random Top 10 things to do whilst it's wet and raining in Phuket.
One of the best shows on the island. There's pre-show 'walk around' displays where you can see Muay Thai matches, traditional Thai villages and elephant shows (you can choose not to attend these if you're ethically sensitive about animal shows). Then it's into the theatre for an astonishing show about Thai culture and history which will blow your mind. For everyone in the family.
I've been 20 or more times – always take tourist friends there for a lesson in Thailand 1.0. Almost impossible to explain what you'll see but, believe me, it's worth the price. There's also a mega-international buffet available before the show. Take your appetite. Even when it's wet or raining, the show is always on – they cleverly adapt the schedule to fit around the rain.

There's the famous Simon Cabaret in Patong – there is also the companion show in Samkong – better parking and a newer theatre but much the same show. "The prettiest girls in Asia" they say. Completely family friendly but be prepared for a few questions after the show if you take the kids. Also, if you want to get a picture with one of the performers after the show you'll need to hand over 100 Baht or so for the pleasure. The shows are bright, spectacular, fun and a lot of fun. You'll forget about the rain and wet outside. In the middle of the island adjacent to the Samkong intersection is the Aphrodite Show, in the same vein as the Simon Star shows.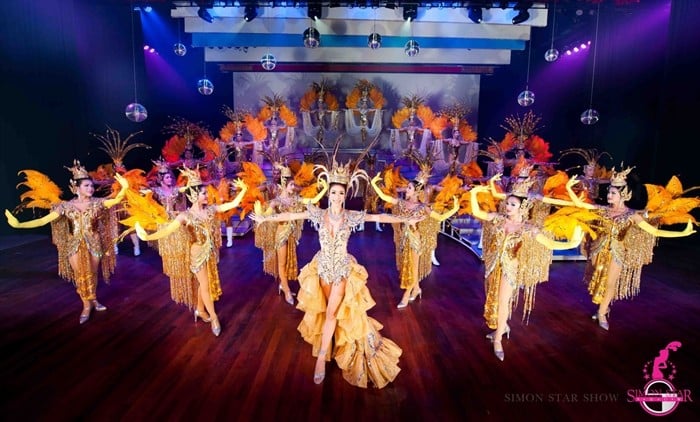 Head to one of the island's big international shopping centres for some retail therapy if there's a bit of rain outside.
There's Central Festival and the adjoining Central Floresta in the middle of the island, Jungceylon and Central (over the road) in Patong.
Both have plenty of label brands and excellent food options. There are also excellent cinemas at both locations (Jungceylon and Central Festival) where tickets will probably cost you a fraction of what you pay in your home country (unless you come from Nigeria where it's quite cheap I hear). Cost around 230 baht+ unless you go on cheap-Wednesday when the tickets are half-price.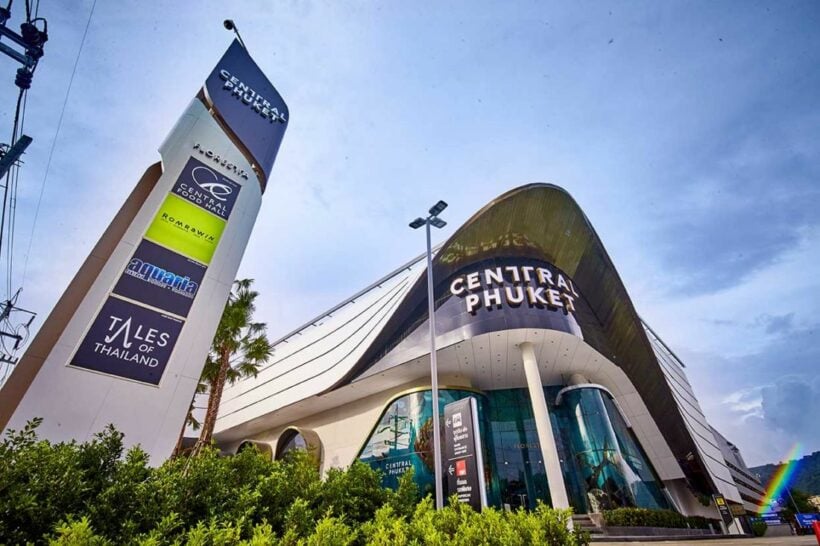 It has been much publicised that riding the incredibly intelligent elephants is cruel. Be part of the change and visit one of the best elephant sanctuarys in Thailand. Education is power, help spread the word that it is no longer acceptable to jump on the saddle. Yes it is an outdoor activity, but you are going to get wet anyway when you wash the elephants so get out there and play with the elephants.
The Elephant Jungle Sanctuary is a home for retired working elephants, set amongst three camps in remote sections of Phuket. It doesn't matter if it's wet and raining in Phuket – elephants love the wet!
There are a number of better, more elephant-friendly, alternatives around Phuket these days, all with the elephant's welfare as paramount. Also the Elephant Retirement Park, Phuket HERE.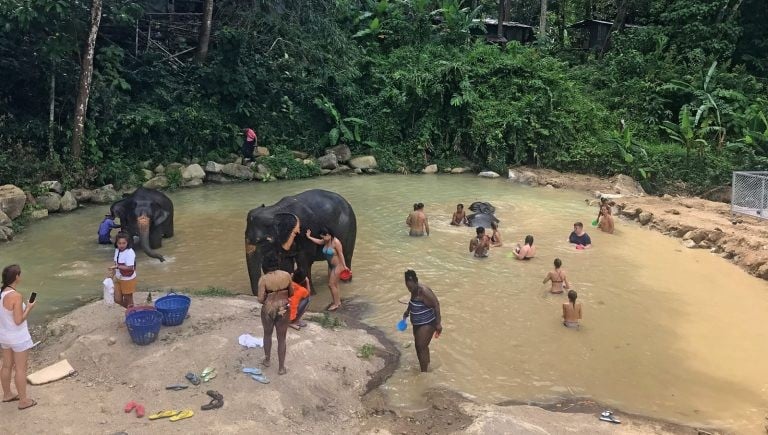 You deserve it. There's plenty of alternatives and style of massage all over the island, well, all over Thailand. A traditional Thai massage – firm, medium or light – will be an experience you'll always remember. Don't ask for firm unless you're prepared for some PAIN! Despite the publicity, most massages don't include a happy ending. Unless you're in Patong, you're probably not going to get that 'optional extra'.
There are also plenty of spas for all sorts of additional indulgences. Many of the bigger international hotels have excellent spas for 'walk-in' customers. Leave the rain and wet outside and enjoy.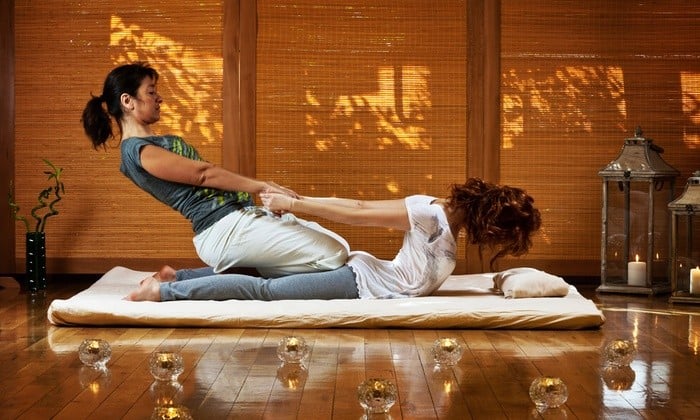 6. Go for a walk on the beach
It's still warm, the beaches are still amazing, the monsoonal air is fresh off the Andaman Sea and you can enjoy the drama of nature doing what it does. Also, be amazed at the people who have paid their hard-earned money to visit Phuket and, whether it's raining or not, are determined to go to the beach. And they do, sometimes with tragic consequences. Always obey the flags on the beach.
Red means DON'T GO SWIMMING. Rain, sunshine, wet… the beaches are always amazing.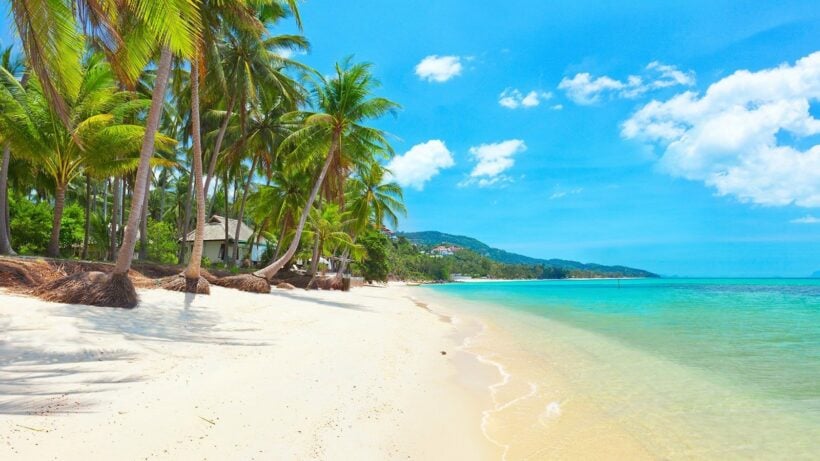 There's a bowling alley at Jungceylon in Patong. It's really inexpensive and a great escape for a few hours. Strike or no strike you'll always look like a star in those rental bowling shoes (who have been worn by thousands of people before you… hmmmm). BYO socks. Mums and dads, there's usually alcohol served  at the premises so you can cope with the sheer boredom of watching all those others having fun.

Aquaria Phuket is the biggest aquarium in Thailand located in the heart of the city, in the basement at Central Floresta (go down to the food court and take the escalator down just near the entrance of Central department store, next to Tribuhm). A magical underwater journey that takes you through the wonders of the ocean and the mysteries of the rivers. There is a LOT to see, leave yourself a few hours.
Be entertained and inspired by over 25,000 animals and interact with our knowledgeable and friendly staff to learn more about the wonders of the ocean. There's also a new-tech 'Trick-eye" attraction next to Aquaria' where you can buy one ticket for the two attractions and save some money. Speak of trick-eye attractions…
We love this place. A few hours of optical illusions and laughs. Great for the kids and the big kids as well. Located in the middle of Phuket Town. Take your camera or your mobile phone. An interesting back-story to the franchise of Trick Eye museums about a South Korean artist… you'll learn more about it when you go there. Perfect for a Phuket rainy day.

Admit it, we all talk about taking Thai cooking class but few of us do. Hey, why bother with all that pesky preparation, cooking and doing the dishes when we can get magnificent street food for 50 baht, almost anywhere (except Patong where you'll pay a bit more). Most of the larger hotels all have their own Thai cooking lessons. But for the best of the best head to the Blue Elephant Restaurant right on the border of Old Phuket Town for a memorable experience. The Sino-Portuguese building used to be the old Governor's residence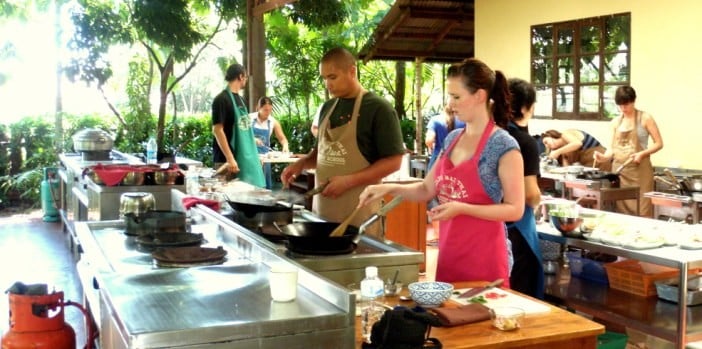 So get out and enjoy Phuket, whether it's sunny, wet or raining. Even if it is raining, remember the rain is warm!
Keep in contact with The Thaiger by following our
Facebook page
.
Digital technology is drastically reshaping Thai media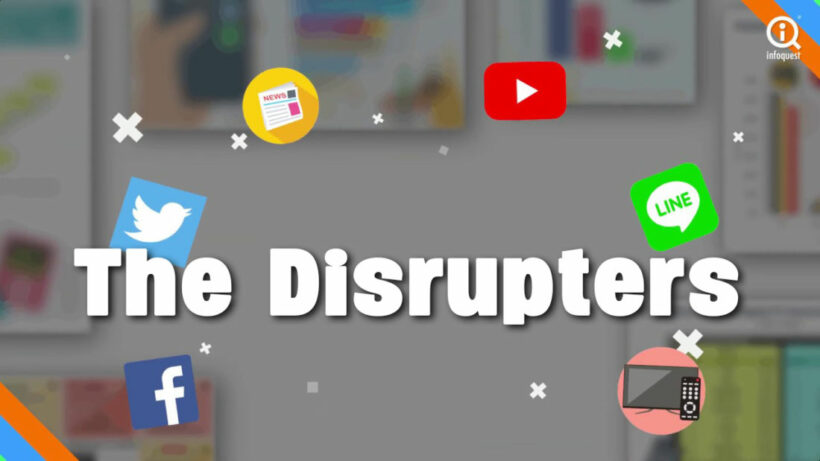 "…journalism has never died despite the disruption. It's just that media organisations and reporters are unable to survive because they cannot adjust to changes."
The Thaiger is a news and information portal, just one of a growing number of 'disruptive media' replacing traditional media and news outlets. It would be a very brave businessperson (with deep pockets) in the 2019 media landscape to consider starting up a new newspaper, magazine or start a new terrestrial TV station. The Nation, now calling themselves Nation Thailand online, has spoken to some of Thailand's leading media analysts to delve into what this disruption means to Thailand's old media guard…

Technological disruption is having a major impact on many business sectors, including the mass-media industry, which is forcing most mass-media organisations to make adjustments to cope with the changing landscape and cater for paperless consumers.
Professor Surapongse Sothanasathien, chairman of the university council at Rajamangala University of Technology Phra Nakhon, says media organisations will only survive difficulty by adjusting their content so it is appropriate for new digital media. They also have to move the centre of content from "sender" to "receiver".
"In my experience, I have learned that journalism has never died despite the disruption. It's just that media organisations and reporters are unable to survive because they cannot adjust to changes."
He added that mass-media organisations should stop relying on content raised in social media, but instead follow these stories, add value and create good related reports themselves, noting that social media is not the final answer.
"…digital media has rendered print media obsolete."
He explained that with the fall of traditional media, mass-media organisations need to gradually move to new media formats. For instance, many European countries no longer have traditional television, but instead consumers rely on podcasts and video streaming to access preferred content when and where they want.
"At present, many mass-media organisations are owned or managed by people who lack the knowledge of journalism and mass communications. Senior journalists, who are also part of the management, do not have good knowledge about business communication and management. This is why, many media organisations are failing,"noting that despite the collapse of many media organisations, the government has not made the issue part of the national problem that requires urgent solution.
Larry Chao, managing director of Chao Group Limited – a consultancy on organisation change – said that last year, for the first time, the daily consumption of digital media accelerated past traditional media with more than 50% of overall time spent. Since then, digital media has supplanted traditional media and now defines the industry. Media agencies that have not come up with clear strategies to harness digital media risk being left behind, he warned.
Chao pointed out that digital media has created at least four major disruptions in the media landscape.
First, digital media is rapidly replacing print, as evidenced by the gradual disappearance of print media, including the print edition of this newspaper (The Nation) earlier this year. With the cost of digital media dropping and digital devices like mobile phones improving access to news and information, digital media has rendered print media obsolete. In fact, in order to compete successfully, media agencies will need to tailor their offerings according to each online distribution channel. For example, how they communicate with the mass market on Facebook is different to how they might engage executives on LinkedIn.
Second, digital technology has spawned the development of digital media entrepreneurs, who have created a proliferation of media content. With low barriers to entry and readily available conduits to distribute their material, it is only a matter of time before they start eating into the market share of traditional media players that have relied on in-house creativity and production. Existing media agencies will need to decide how to compete with this influx of agile competitors, or better yet, how to leverage their capabilities as outsourcing partners.
Third, the digital industry has been a boon for video content and technology. Consumers nowadays have an attention span that lasts a few seconds compared to a few minutes in the past, so media agencies should learn to capture their attention quickly, or they can lose them. This has forced many media agencies to re-think the way they share their clients' products and services with consumers. Perhaps the answer is a combination of capturing the audience's attention with snippets of enticing digital media, while continuing to search and innovate other non-media sources of communication.
Fourth, with so much digital media bombarding audiences it is not surprising that people have grown wary of what they see and believe. Clever artificial intelligence had created media content dubbed "deep fake", which fooled people initially but has now started raising suspicion. To win over consumers, media businesses will need to convince them that what they are portraying is genuine and not just a lot of bells and whistles. The quality, creativity and relevance of media content and the products and services they represent will also be vital.
Punyapon Tepprasit, CEOr of MVP Consultants and post-graduate lecturer on industrial management at Ramkhamhaeng University, said the disruption of media organisations has been continuous, beginning from the advent of and rising access to the internet.
"Humans have always wanted to keep up-to-date, and now they want to do that quickly. Traditional media formats cannot satisfy this need like online media can, with the latest news just a click away. Also news can be accessed conveniently and at a lower cost than other platforms. This disruption caused by changing consumer behaviour and the advent of many new technologies has become a big problem for media organisations," he said.
Read the rest of the story from Nation Thailand about disruptive media HERE.

Keep in contact with The Thaiger by following our
Facebook page
.