Embrace 'slow travel' this Vegetarian Festival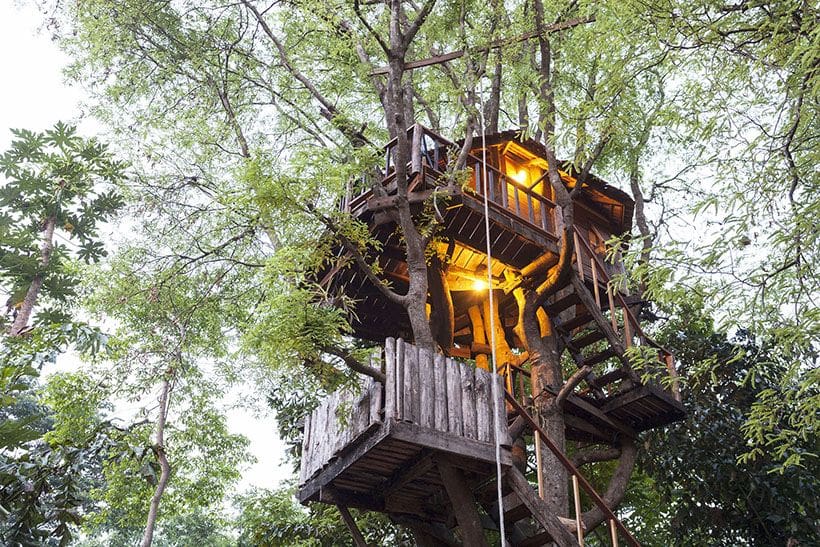 PHOTOS: Airbnb
Airbnb's tips to travelling well, eating clean and supporting local farming communities…
Thailand's Vegetarian Festival is one of the country's largest and most colourful annual festivals attracting locals and international travellers each year. A festival about spirituality and food, at its core is the cleansing of mind and body – a common theme amongst travellers today.
Travellers now understand the power of going slow and using the down time to seek out experiences to find balance in their life. With the rise of such mindfulness, it's reflected in their travels – instead of shuffling from place to place, they embrace the often-missed "in between" moments and truly want to connect.
In Thailand, the phenomenon of sustainable travel is catching on where travellers are conscious of making a minimal impact on the environment and local communities. Whether it's a hike, or opting for a farm-to-table meal, they are socially conscious and strive to make a positive contribution to communities they engage with and places they travel to.
Believed to have been started in 1825 in Phuket, the Vegetarian Festival is the island's largest festival, and has since spread to other destinations in the south – Phang Nga, Trang, Songkhla and Ranong – and even a cityscape such as Bangkok.
What was once seen as something only for a handful of devotees, the Vegetarian Festival is attracting more and more people today, visitors and residents alike, to take part in a 9-day cleanse, and while a challenge in itself, it can be even more challenging if you are travelling during the festival period.
Here are Airbnb's travel tips during the Vegetarian Festival to help make it enjoyable and soul-cleansing at the same time!
1. Eco Homes A Stone's Throw From The City
If you're a city-lubber, you don't have to travel far to be surrounded by clean air, greenery and flora. Enjoy a slower pace of life on the riverbank of Bang Krachao, Bangkok's "Green Lung", and gain some spiritual credit while enjoying a healthy stay. These three-storey private eco-homes offer something truly unique, and are an ideal base from which to explore the neighbourhood by foot or bicycle along the elevated paths. Choose from the firefly, ant, butterfly or bee rooms and cleanse your mind while following the Vegetarian Festival's 10 precepts.

2. Source Your Own Food
As more people make healthier diet choices, what better way is there to learn about what you put inside you than experiencing the newest tourism trend – agricultural tourism. Try an Airbnb farm stay and find out how to grow hydroponic lettuce and fruits such as strawberry. Take these tips home with you and live "farm to table" from your own urban farm.
Alternatively, go on an Airbnb Experience where you can visit a permaculture farm and learn more about farm practice and how to grow food healthily. This is also a social impact experience where 100% of what you pay for this experience goes to Permaculture Children's House.

3. Head To The Hills
The Northern capital of Chiang Mai is well equipped for festival devotees with vegetarian and vegan restaurants galore. Avoid any temptations and clear your mind with a stay at the unique Tamarind Cottage Treehouse or the Chiang Mai Lanna Sunrise Farmstay. Head to the hills and weave with Sai, a hill tribe villager, and learn about the Karen hill tribe and their local way of life.
Most recently, Airbnb has partnered with Thailand's Department of Local Administration (DLA) recognising the power of communities to offer unique experiences for visitors, empowering local entrepreneurs and dispersing the economic benefits of tourism.



Are you considering a medical procedure abroad? With Thaiger Medical you can research hospitals and doctors, choose a destination in Thailand or abroad, and book an appointment today.

Looking to jettison some items before jetsetting away or chartering a yacht? Look no further than Thaiger Classifieds where you can find and post items, work, property and more for free. Be sure to check out YonderTours for things to do in Thailand and tours across the country.
Bangkok luxury poised to push through the US$300 ceiling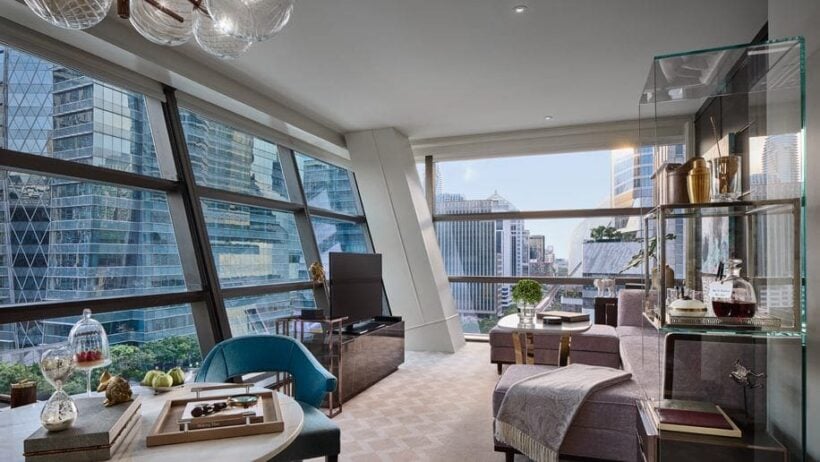 by Bill Barnett of c9hotelworks.com
PHOTOS: Rosewood Bangkok
For hotel owners and managers in South East Asia, one of the great mysteries of the past ten years has been the low rate profile of Bangkok's luxury hotel set. Despite soaring and sustained tourism growth, rising airlift and a strong economy, rates at Bangkok's top tier properties have remained fairly stagnant.
Have we reached the tipping point?
I had had the opportunity to visit the latest entry to the Bangkok luxury class a few days ago, the Rosewood. With 159 keys which includes a limited number of posh houses with private pools and terraces the property is seeing an exceptional response and already achieving high rates.
What's impressive about the entry is a take on the design approach that sees hotel developers apply a non-uniform approach with AvroKO coming in to focus on the restaurants and bars, while the rooms and public areas were led by Celia Chu Design and Associates.
While the speakeasy Lennon's has not be opened yet, the 6,000 record vinyl collection is impressive and the bar will clearly have a strong pull. Taking the approach to designing restaurants and not typical hotel outlets, the Chinese eatery Nan Bei is a breath of fresh air and limited seating provides a bespoke appeal.
Taking a step back, and looking at recent entries like the Waldorf Astoria, and upcoming 101 key Capella, what is clear is luxury properties are shifting in terms of key drivers of the segment of art, fashion, residential vibe, bar and restaurant offerings, wellness and events.
So, what about rates?
On a broad basis Bangkok's top tier hotels have averaged rates of US$200-240 for the past few years. This set has seen longer serving properties such as the St. Regis, Kempinski, and Okura effectively flatline on rates, though newer entries have come up including the Park Hyatt. On the broader horizon is the return of the Four Seasons and Capella by the river and the Orient Express at the MahaNakhon skyscraper.
With the entry of Rosewood driving rates, my expectation is that a few of the set will follow and at the end of 2019 we will set limited number of hotels crash through the US$300 average room rate barrier and effectively smash the legacy glass ceiling of Bangkok's luxury hotels.
As in any business there will be winners and losers. Smaller hotels with some rate leading premium key types will be able to push up average daily rates. Segmentation is another key and hotels on the river that lack substantial corporate numbers will remain challenged until transport links to the area improve.
Where in the world are Bangkok luxury hotels heading?
To sum up 2019, size and location matter, the shift on food and beverage and social events along with niches like wellness and  smaller meetings/weddings are the key to the future. As for the quantum leap in rates, it's about time Bangkok hoteliers be confident and push rates towards a more global norm.
Third runway for BKK Suvarnabhumi Airport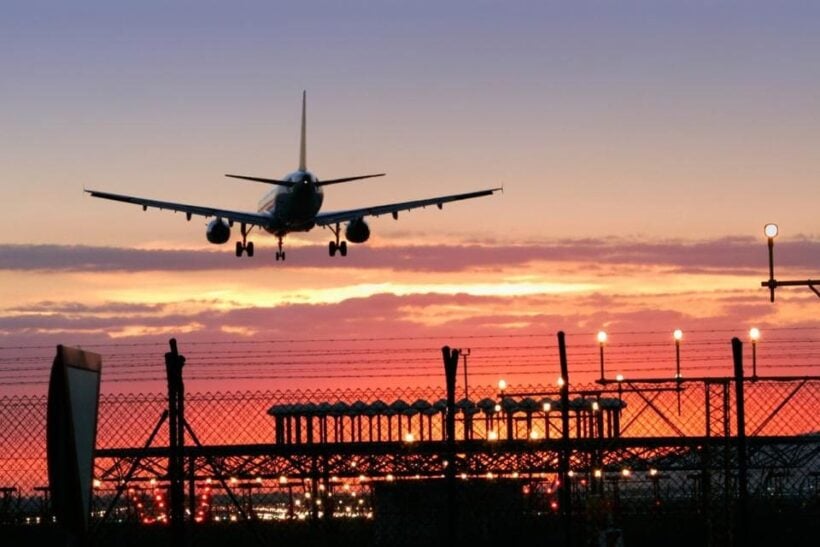 The Thai cabinet yesterday approved the construction of a third runway at Suvarnabhumi International Airport as part of the country's ambition to become the aviation hub of ASEAN.
The 21.7 billion baht project will increase the combined capacity of Suvarnabhumi international airport's runways to 94 arrivals and departures per hour from the current 64, said Lt-Gen Weerachon Sukonthapatipak, deputy government spokesman.
Suvarnabhumi Airport (aka. BKK) was opened in 2006 as Bangkok's second airport. Initially it replaced the tired Don Mueang Airport but Don Mueang was later revamped as a low-coast airport to service the growing traffic demands.
Meanwhile Suvarnabhumi Airport was, and still is, operating above its designed capacity. An earlier bid to build a third terminal has been mired in controversy and is currently shelved pending a new brief from Airports of Thailand with a new round of design bids called for in the future.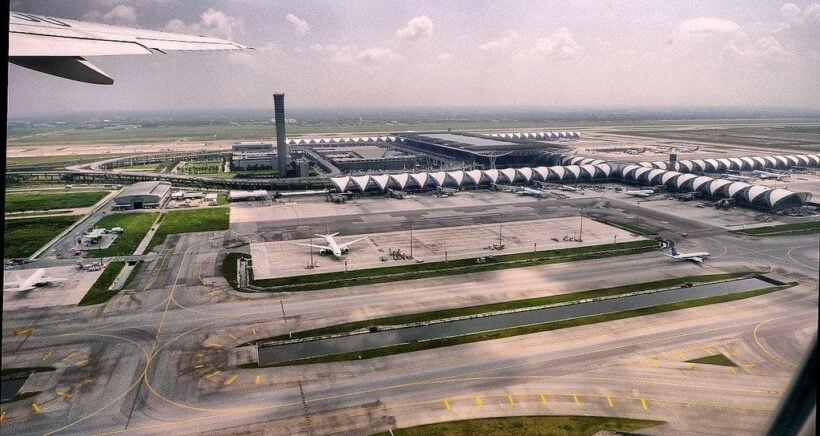 Average hotel prices drop in Thailand in 2018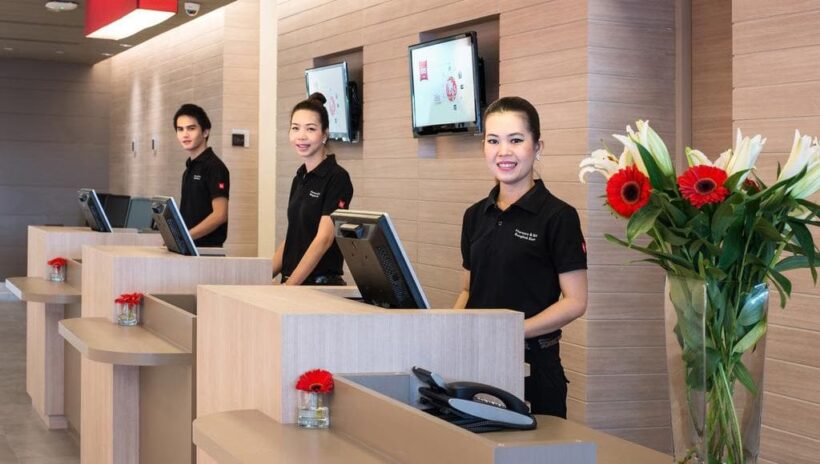 The latest Hotel Price Index (HPI) released by Hotels.com reveals no sign of a slowdown for the global travel industry. Prices are up for overnight accommodation by 3% globally in 2018 across every regional index, except for the Pacific region, including Thailand.
Hotel.com has 85 websites in 34 languages, and lists over 325,000 hotels in approximately 19,000 locations. Its inventory includes hotels and B&Bs, and some condos and other types of commercial lodging.
Travellers to and around Thailand paid an average price of 1,720 baht a night for their domestic accommodation last year, a 7% drop compared to 2017, and paid the same average price of 4,437 baht a night for international accommodation in both 2018 and 2017.
The growth in travel comes despite global uncertainties including Brexit, California wildfires, South African drought and Japanese earthquakes. Travellers also showed resilience and renewed confidence in destinations touched by unrest: Paris, Egypt, Turkey; regions experiencing currency fluctuation: South America; and areas affected by natural disaster: North America.
Despite the overall growth in global accommodation prices, average prices paid for domestic accommodation in Thailand have decreased, with average prices for international beds remaining stable.
SOURCE: The Nation | Hotel.com