Embrace 'slow travel' this Vegetarian Festival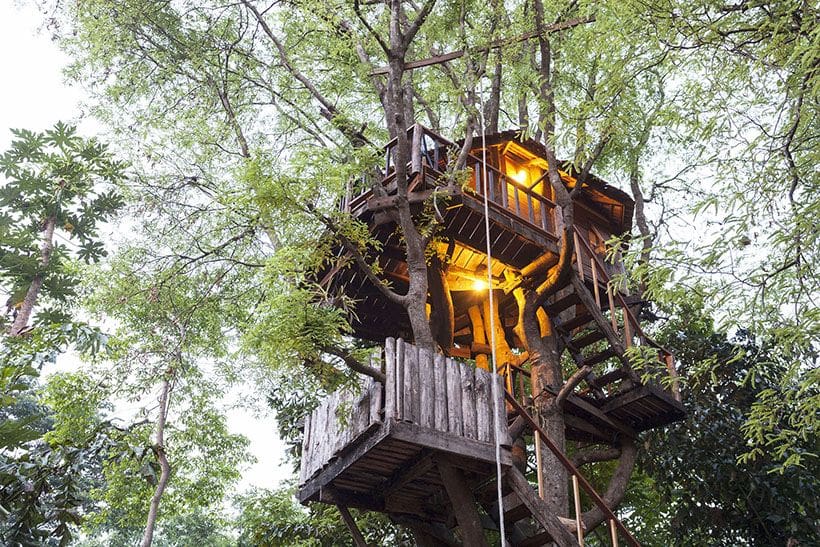 PHOTOS: Airbnb
Airbnb's tips to travelling well, eating clean and supporting local farming communities…
Thailand's Vegetarian Festival is one of the country's largest and most colourful annual festivals attracting locals and international travellers each year. A festival about spirituality and food, at its core is the cleansing of mind and body – a common theme amongst travellers today.
Travellers now understand the power of going slow and using the down time to seek out experiences to find balance in their life. With the rise of such mindfulness, it's reflected in their travels – instead of shuffling from place to place, they embrace the often-missed "in between" moments and truly want to connect.
In Thailand, the phenomenon of sustainable travel is catching on where travellers are conscious of making a minimal impact on the environment and local communities. Whether it's a hike, or opting for a farm-to-table meal, they are socially conscious and strive to make a positive contribution to communities they engage with and places they travel to.
Believed to have been started in 1825 in Phuket, the Vegetarian Festival is the island's largest festival, and has since spread to other destinations in the south – Phang Nga, Trang, Songkhla and Ranong – and even a cityscape such as Bangkok.
What was once seen as something only for a handful of devotees, the Vegetarian Festival is attracting more and more people today, visitors and residents alike, to take part in a 9-day cleanse, and while a challenge in itself, it can be even more challenging if you are travelling during the festival period.
Here are Airbnb's travel tips during the Vegetarian Festival to help make it enjoyable and soul-cleansing at the same time!
1. Eco Homes A Stone's Throw From The City
If you're a city-lubber, you don't have to travel far to be surrounded by clean air, greenery and flora. Enjoy a slower pace of life on the riverbank of Bang Krachao, Bangkok's "Green Lung", and gain some spiritual credit while enjoying a healthy stay. These three-storey private eco-homes offer something truly unique, and are an ideal base from which to explore the neighbourhood by foot or bicycle along the elevated paths. Choose from the firefly, ant, butterfly or bee rooms and cleanse your mind while following the Vegetarian Festival's 10 precepts.

2. Source Your Own Food
As more people make healthier diet choices, what better way is there to learn about what you put inside you than experiencing the newest tourism trend – agricultural tourism. Try an Airbnb farm stay and find out how to grow hydroponic lettuce and fruits such as strawberry. Take these tips home with you and live "farm to table" from your own urban farm.
Alternatively, go on an Airbnb Experience where you can visit a permaculture farm and learn more about farm practice and how to grow food healthily. This is also a social impact experience where 100% of what you pay for this experience goes to Permaculture Children's House.

3. Head To The Hills
The Northern capital of Chiang Mai is well equipped for festival devotees with vegetarian and vegan restaurants galore. Avoid any temptations and clear your mind with a stay at the unique Tamarind Cottage Treehouse or the Chiang Mai Lanna Sunrise Farmstay. Head to the hills and weave with Sai, a hill tribe villager, and learn about the Karen hill tribe and their local way of life.
Most recently, Airbnb has partnered with Thailand's Department of Local Administration (DLA) recognising the power of communities to offer unique experiences for visitors, empowering local entrepreneurs and dispersing the economic benefits of tourism.

Keep in contact with The Thaiger by following our
Facebook page
.


Are you considering a medical procedure abroad? With Thaiger Medical you can research hospitals and doctors, choose a destination in Thailand or abroad, and book an appointment today.

Looking to jettison some items before jetsetting away or chartering a yacht? Look no further than Thaiger Classifieds where you can find and post items, work, property and more for free. Be sure to check out YonderTours for things to do in Thailand and tours across the country.

Out of 37 countries, Thailand has the worst pension system, says Bloomberg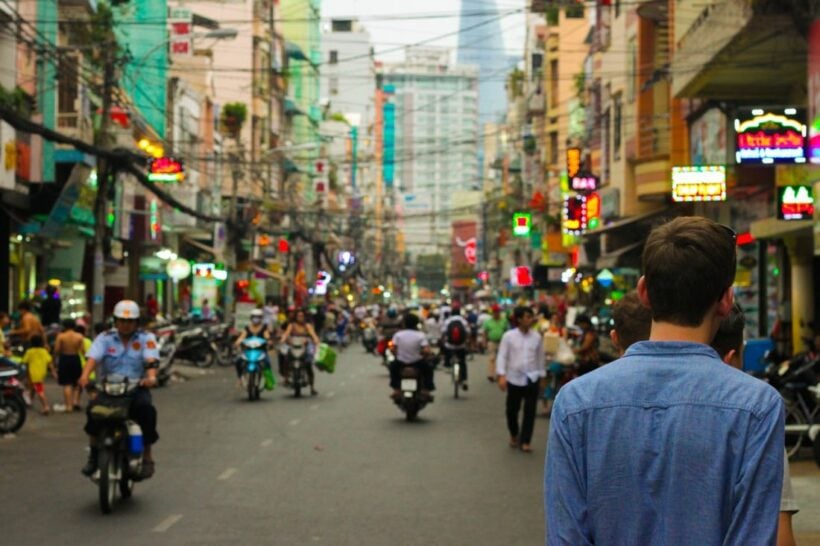 Thai Residents reports that on Sunday, Bloomberg published an article on the world's best pension systems, using information gathered from the 2019 Melbourne Mercer Global Pensions Index.
The survey looked at the pension systems of 37 countries with metrics including employee rights, savings, the number of homeowners, growth of assets, and growth of the economy. The purpose of the analysis was to determine what was needed to improve state pension systems and to gauge the level of confidence citizens had in their state pension system.
The Netherlands and Denmark were found to have the world's best state pensions, with Australia, Finland, Sweden, Norway, Singapore, New Zealand, Canada, and Chile next. Out of all 37 countries, Thailand finished last, with what the report described as an extremely ineffective and ambiguous system.
"Thailand was in the bottom slot and should introduce a minimum level of mandatory retirement savings and increase support for the poorest."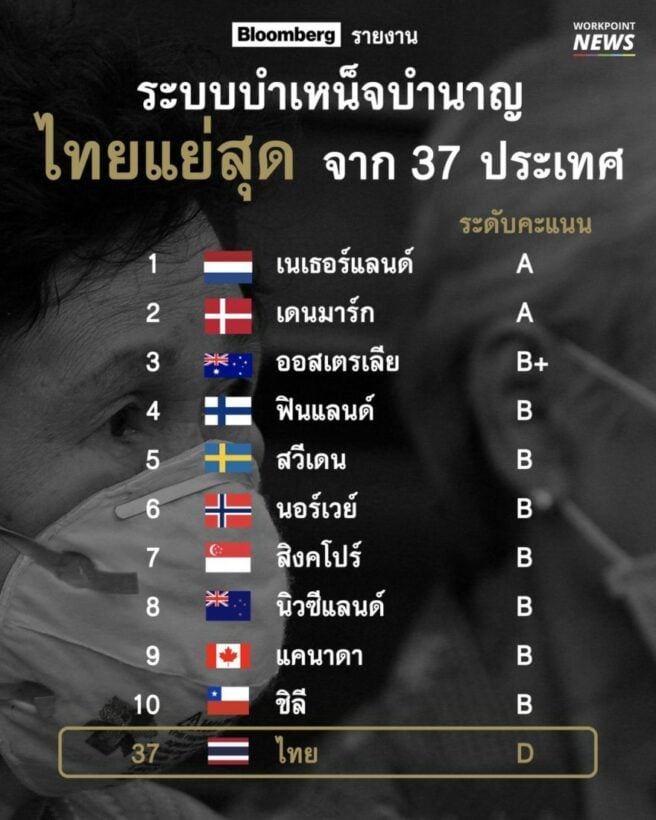 Photo: WorkpointNews
Thai Residents states that only those employed within the government system in Thailand are eligible for a pension based on salary. For most Thai citizens, pension amounts vary from 600 baht to 1,000 baht a month, depending on the recipient's age.
A report carried out by The Securities and Exchange Commission (SEC) advises Thai citizens to have at least 4 million baht saved by the time they retire, but Thai Residents reports that 60% of Thai retirees have less than 1 million baht in savings, with one in three citizens who have reached retirement age are forced to continue working in order to survive.
SOURCE: thairesidents.com
Keep in contact with The Thaiger by following our
Facebook page
.
Tax on salt content being considered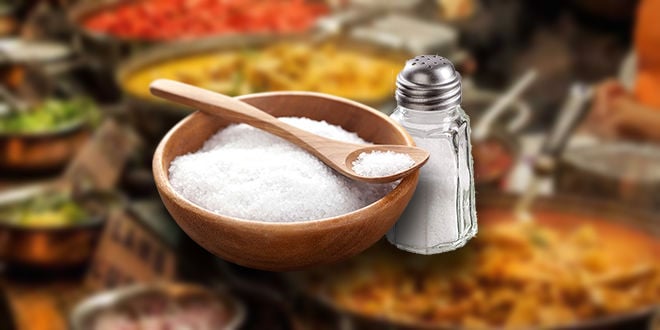 The Excise Department is considering imposing a tax on the salt content of food to encourage food producers to reduce the sodium content of snacks, instant noodles and seasoning cubes.
The director of the Office of Tax Planning said that the department is discussing a limit on the amount of sodium food can contain, in line with the standard set by the World Health Organization (WHO), which is 2,000 milligrams of salt per day.
In reality, Thai people consume an average of 1,000 milligrams per meal, making their daily intake well above WHO guidelines, according to the director.
He said any tax imposed would be at a level which would encourage food producers to reduce the sodium in their processed food without being punitive, adding that the proposal isn't intended to generate more tax revenue, but to help protect the health of consumers. Excessive sodium in the diet can lead to high blood pressure and kidney disease.
Fish sauce, soy sauce and salt would not be taxed.
SOURCE: thaipbsworld.com
Keep in contact with The Thaiger by following our
Facebook page
.
Water shortage warnings in 22 provinces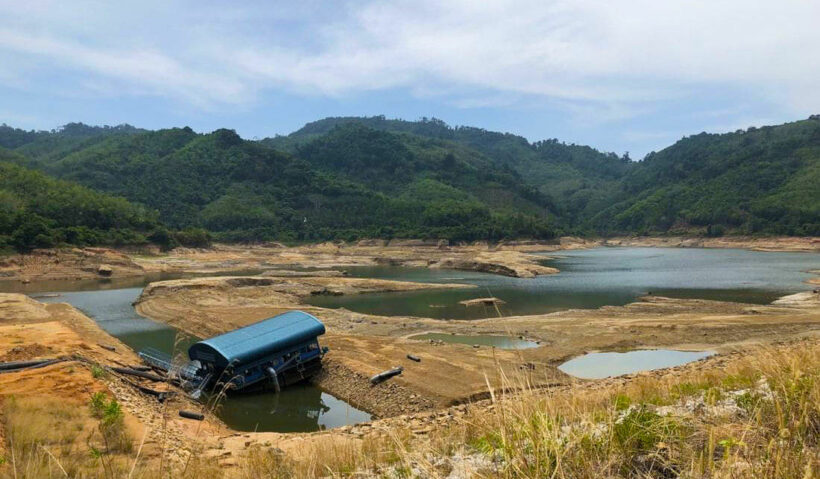 People living in 22 Thai provinces are being warned to prepare for shortages of drinking water during the upcoming dry season, due to start on November 1st.
The warning was issued by the National Water Resources Office, citing low levels in reservoirs, which are the main sources for tap water production waterworks in 22 provinces.
Areas at risk identified by the office are in northern, north-eastern, eastern and southern provinces.
Measures have been adopted by agencies charged with dealing with water shortages. including dredging water channels to allow greater volumes of water to flow into reservoirs, drilling underground wells, enlarging storage ponds and the purchase of water to supply to those in urgent need.
The Royal Irrigation Department has announced that people should use water sparingly.
There are currently about 6 billion cubic metres of usable water in reservoirs in the affected provinces, with 5 billion cubic metres reserved for consumption and ecological preservation, leaving only 1 billion cubic metres for use in agriculture.
This means farmers in the Chao Phraya river basin may not be able to grow a second crop of rice this year.
SOURCE: thaipbsworld.com
Keep in contact with The Thaiger by following our
Facebook page
.