Embrace 'slow travel' this Vegetarian Festival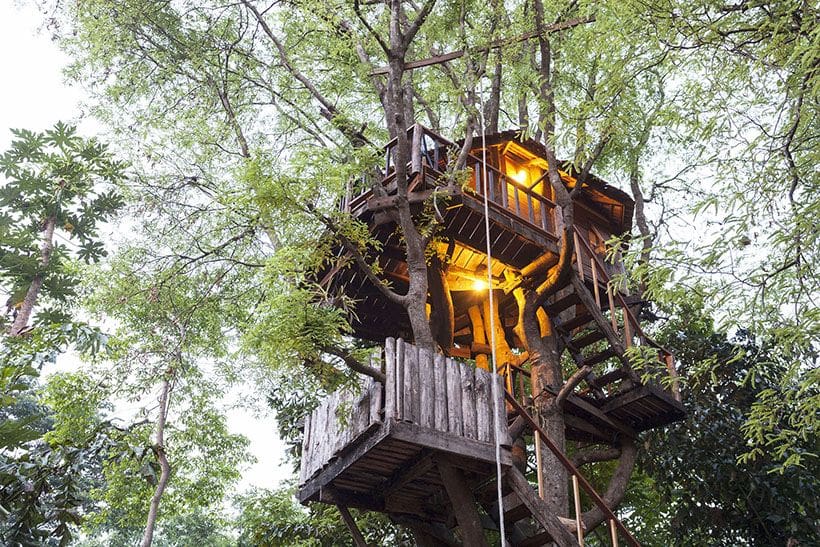 PHOTOS: Airbnb
Airbnb's tips to travelling well, eating clean and supporting local farming communities…
Thailand's Vegetarian Festival is one of the country's largest and most colourful annual festivals attracting locals and international travellers each year. A festival about spirituality and food, at its core is the cleansing of mind and body – a common theme amongst travellers today.
Travellers now understand the power of going slow and using the down time to seek out experiences to find balance in their life. With the rise of such mindfulness, it's reflected in their travels – instead of shuffling from place to place, they embrace the often-missed "in between" moments and truly want to connect.
In Thailand, the phenomenon of sustainable travel is catching on where travellers are conscious of making a minimal impact on the environment and local communities. Whether it's a hike, or opting for a farm-to-table meal, they are socially conscious and strive to make a positive contribution to communities they engage with and places they travel to.
Believed to have been started in 1825 in Phuket, the Vegetarian Festival is the island's largest festival, and has since spread to other destinations in the south – Phang Nga, Trang, Songkhla and Ranong – and even a cityscape such as Bangkok.
What was once seen as something only for a handful of devotees, the Vegetarian Festival is attracting more and more people today, visitors and residents alike, to take part in a 9-day cleanse, and while a challenge in itself, it can be even more challenging if you are travelling during the festival period.
Here are Airbnb's travel tips during the Vegetarian Festival to help make it enjoyable and soul-cleansing at the same time!
1. Eco Homes A Stone's Throw From The City
If you're a city-lubber, you don't have to travel far to be surrounded by clean air, greenery and flora. Enjoy a slower pace of life on the riverbank of Bang Krachao, Bangkok's "Green Lung", and gain some spiritual credit while enjoying a healthy stay. These three-storey private eco-homes offer something truly unique, and are an ideal base from which to explore the neighbourhood by foot or bicycle along the elevated paths. Choose from the firefly, ant, butterfly or bee rooms and cleanse your mind while following the Vegetarian Festival's 10 precepts.

2. Source Your Own Food
As more people make healthier diet choices, what better way is there to learn about what you put inside you than experiencing the newest tourism trend – agricultural tourism. Try an Airbnb farm stay and find out how to grow hydroponic lettuce and fruits such as strawberry. Take these tips home with you and live "farm to table" from your own urban farm.
Alternatively, go on an Airbnb Experience where you can visit a permaculture farm and learn more about farm practice and how to grow food healthily. This is also a social impact experience where 100% of what you pay for this experience goes to Permaculture Children's House.

3. Head To The Hills
The Northern capital of Chiang Mai is well equipped for festival devotees with vegetarian and vegan restaurants galore. Avoid any temptations and clear your mind with a stay at the unique Tamarind Cottage Treehouse or the Chiang Mai Lanna Sunrise Farmstay. Head to the hills and weave with Sai, a hill tribe villager, and learn about the Karen hill tribe and their local way of life.
Most recently, Airbnb has partnered with Thailand's Department of Local Administration (DLA) recognising the power of communities to offer unique experiences for visitors, empowering local entrepreneurs and dispersing the economic benefits of tourism.



Are you considering a medical procedure abroad? With Thaiger Medical you can research hospitals and doctors, choose a destination in Thailand or abroad, and book an appointment today.

Looking to jettison some items before jetsetting away or chartering a yacht? Look no further than Thaiger Classifieds where you can find and post items, work, property and more for free.

New WHO world road death report – Thailand drops to number 8 but still high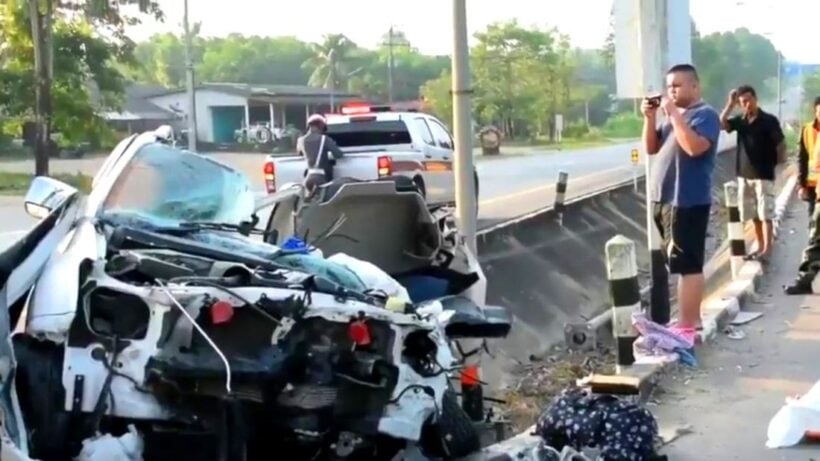 Thailand's roads remain some of the deadliest in the world. But the Kingdom has dropped from its previous number two position to number eight, behind a collection of backwater African states and other undeveloped countries.
A new report by the World Health Organisation shows that the road safety situation in Thailand hasn't improved. The shocking news is outlined in a the WHO report, Global Status Report on Road Safety 2018,
The report indicates the death rate per 100,000 population in Thailand was 32.7. This ranks Thai roads as at least the deadliest in ASEAN and amongst the deadliest in the world.
Only seven other nations fared worse than Thailand, while the countries with the highest road traffic death rate per 100,000 population were Liberia, Saint Lucia, Burundi and Chad.
The report, compiled using data from 2016 from 175 countries, shows that Europe has the safest roads with 9.3 deaths per 100,000 population. The African continent had the worst rates.
The report shows that there is an average of 22,491 people killed on Thai roads every year. South east Asia, where motorcycle-related deaths account for 43 percent of the total road toll, had an average of 20.7 deaths per 100,000 population.
Globally, the report found that the situation regarding road traffic deaths is worsening, with someone killed in a road accident every 24 seconds somewhere in the world.
The WHO road death Hall of Shame…
1. Liberia – 35.9 (per 100,000 people)
2. Saint Lucia – 35.4
Equal 3. Burundi and Zimbabwe – 34.7
Equal 4. Democratic Republic of Congo and Venezuela (Bolivarian Republic of) – 33.7
5. Central African Republic – 33.6
6. Thailand – 32.7
7. Burkina Faso – 30.5
8. Namibia – 30.4
9. Cameroon – 30.1
10. Mozambique – 30.1
Floating clinic opens in Kanchanaburi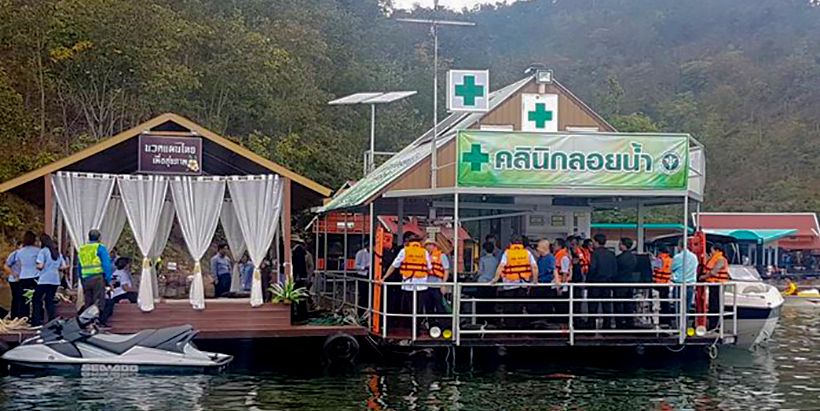 PHOTO: Pattaya Mail
Last week saw residents and visitors to Srinakaring Dam in Sri Sawat district, Kanchanaburi, in Thailand's west, witness the first day of operations of a new floating medical unit.
The Bangkok Post reports that the dam is a huge tourist magnet which attracts 800,000 tourist a year in an area where 140 businesses operate and over 600 towing rafts reside. Due to reports of accidents (sometimes with fatal results) the Public Health Ministry's Health Region 5 came up with the 'floating clinic'.
The clinic boasts a solar cell power system able to function during power outages, as well as modern and efficient communications systems in case of emergencies. The floating clinic is equipped with beds for check-ups, respirators, medical supplies and basic lifesaving equipment.
The project will provide help to tourists and locals in case medical attention is required. Depending on the severity there are referral vessels such as jet skis and speedboats available for quick access to local hospitals, with helicopter landing pads planned for the near future.
SOURCE: The Bangkok Post 
Top 10 most popular Asian cities 2018 – Agoda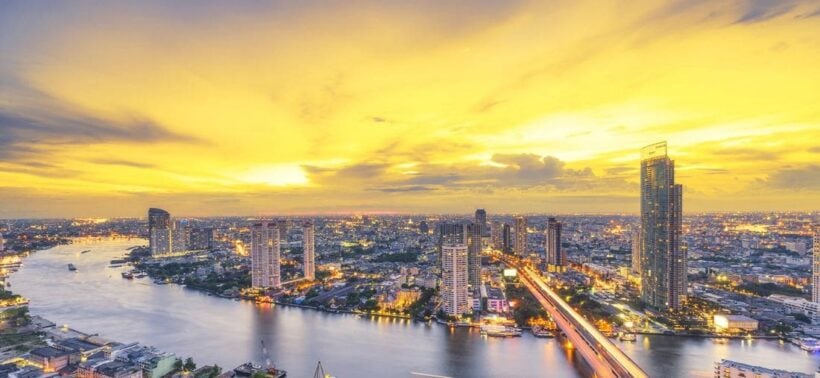 Bangkok ranks on top of the list of most-visited Asian city tourist destination for 2018. This is from Agoda, a fast-growing online travel booking platform. With millions of online bookings each year they have the data to back up their findings.
Other cities in the top 10 include Tokyo, Kuala Lumpor, Hong Kong, Osaka, Taipei, Seoul, Singapore, Bali and Pattaya.
Agoda says both Thai and foreign tourists would normally lodge in Bangkok for a night or more before continuing to the other destinations.
Agoda also reported that Thailand was placed second after Japan among Asian countries most visited by tourists because of the country's rich cultural and historical tourist attractions, clean beaches and world-class cuisine.
The 10 most popular cities among Thai tourists are Bangkok, Pattaya, Chiang Mai, Hua Hin, Phuket, Tokyo, Khao Yai, Chon Buri, Krabi and Chiang Rai.
The most-favoured country for sight-seeing among Thai tourists is Japan followed by Singapore.