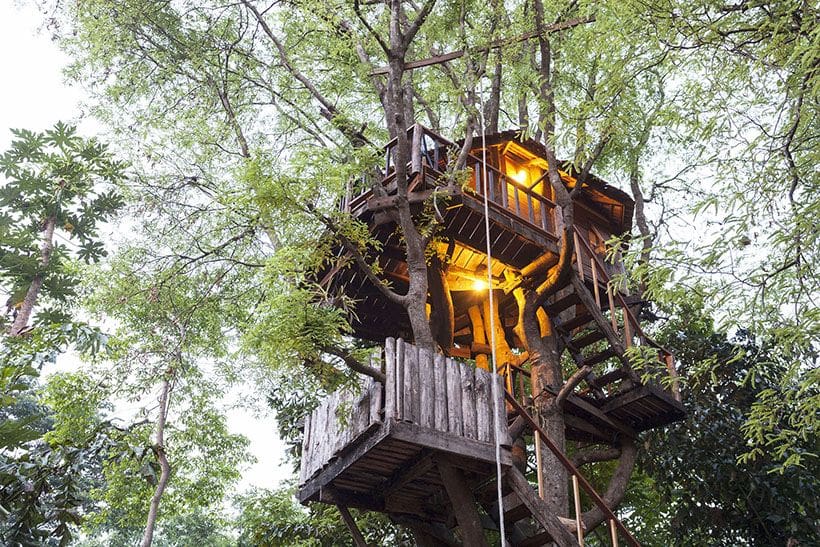 PHOTOS: Airbnb
Airbnb's tips to travelling well, eating clean and supporting local farming communities…
Thailand's Vegetarian Festival is one of the country's largest and most colourful annual festivals attracting locals and international travellers each year. A festival about spirituality and food, at its core is the cleansing of mind and body – a common theme amongst travellers today.
Travellers now understand the power of going slow and using the down time to seek out experiences to find balance in their life. With the rise of such mindfulness, it's reflected in their travels – instead of shuffling from place to place, they embrace the often-missed "in between" moments and truly want to connect.
In Thailand, the phenomenon of sustainable travel is catching on where travellers are conscious of making a minimal impact on the environment and local communities. Whether it's a hike, or opting for a farm-to-table meal, they are socially conscious and strive to make a positive contribution to communities they engage with and places they travel to.
Believed to have been started in 1825 in Phuket, the Vegetarian Festival is the island's largest festival, and has since spread to other destinations in the south – Phang Nga, Trang, Songkhla and Ranong – and even a cityscape such as Bangkok.
What was once seen as something only for a handful of devotees, the Vegetarian Festival is attracting more and more people today, visitors and residents alike, to take part in a 9-day cleanse, and while a challenge in itself, it can be even more challenging if you are travelling during the festival period.
Here are Airbnb's travel tips during the Vegetarian Festival to help make it enjoyable and soul-cleansing at the same time!
1. Eco Homes A Stone's Throw From The City
If you're a city-lubber, you don't have to travel far to be surrounded by clean air, greenery and flora. Enjoy a slower pace of life on the riverbank of Bang Krachao, Bangkok's "Green Lung", and gain some spiritual credit while enjoying a healthy stay. These three-storey private eco-homes offer something truly unique, and are an ideal base from which to explore the neighbourhood by foot or bicycle along the elevated paths. Choose from the firefly, ant, butterfly or bee rooms and cleanse your mind while following the Vegetarian Festival's 10 precepts.

2. Source Your Own Food
As more people make healthier diet choices, what better way is there to learn about what you put inside you than experiencing the newest tourism trend – agricultural tourism. Try an Airbnb farm stay and find out how to grow hydroponic lettuce and fruits such as strawberry. Take these tips home with you and live "farm to table" from your own urban farm.
Alternatively, go on an Airbnb Experience where you can visit a permaculture farm and learn more about farm practice and how to grow food healthily. This is also a social impact experience where 100% of what you pay for this experience goes to Permaculture Children's House.

3. Head To The Hills
The Northern capital of Chiang Mai is well equipped for festival devotees with vegetarian and vegan restaurants galore. Avoid any temptations and clear your mind with a stay at the unique Tamarind Cottage Treehouse or the Chiang Mai Lanna Sunrise Farmstay. Head to the hills and weave with Sai, a hill tribe villager, and learn about the Karen hill tribe and their local way of life.
Most recently, Airbnb has partnered with Thailand's Department of Local Administration (DLA) recognising the power of communities to offer unique experiences for visitors, empowering local entrepreneurs and dispersing the economic benefits of tourism.