Diving: Mermaids spotted off Phuket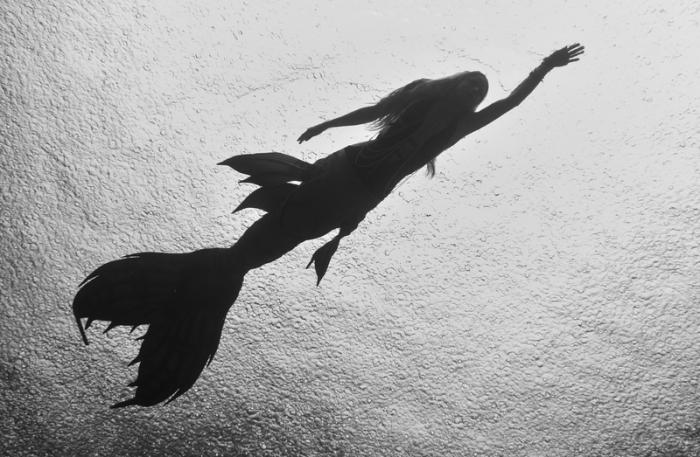 PHUKET: There are real mermaids out there. It's a profession that some freedivers have found themselves slipping into.
Phuket-based PADI scuba diving instructor Kate Gray, who was crowned Miss Germany 2010, made a big splash here a couple of years ago as 'Mermaid Kat' and opened Phuket's Mermaid Kat Academy in 2012.
"I first started 'mermaiding' as a hobby but it quickly became a job. Since opening the mermaid school, I've been teaching mermaid courses in many different countries."
Mermaid Kat is now working in Australia and Germany as an underwater stunt model and entertainer, as well as running her mermaid school, which she touts as the first in the world, as well as a mermaid shop.
"In the past few years, the number of mermaids and mermen around the world has increased drastically. There are different kinds of 'merpeople' out there, such as hobby mers, entertainers, kid's entertainers, mermaid trainers, underwater models, tail makers, environmentalists and many more," Mermaid Kat says.
"For me, the freediving aspect is important. I'm a certified PADI freediving instructor, which helps me hold my breath for a long time while performing at underwater shows or during underwater shoots."
Though Mermaid Kat has gone international, Phuket waters are where she got her 'fluke' (mermaid's tail).
"Phuket has wonderful beaches and clear water. It was a great place to start my life as a real life mermaid," she says.
Melanie Long, or Mermaid Melanie, is a Scottish freediver who has also made a splash as a mermaid in Phuket, but her love of the water has inspired her to pursue a degree in Marine Biology.
"Initially, I developed my freediving skills to enhance the realistic image of a mermaid. From there it developed into a passion for the sport and became a challenge to constantly push my limits to see what my body is capable of," she says. She didn't win, but gave an outstanding performance as a freediver at the Phuket 'We Freedive Suunto' series in 2014.
"Freediving skills help when mermaids are creating underwater images and videos. I have been hired as an underwater stunt double for TV commercials because of my skills. It really depends on which way you want to focus your mermaid career," she says.
Nola Galgoczy, or Mermaid Nola, launched her career as a mermaid in Phuket and is now based in the Caribbean.
"I feel like I belong in the water. I honestly feel like I'm half fish, half human in a sense. People think of mermaids as something impossible, but I want to show others that there is no such thing as 'impossible' and you can really be what you want to be," says Nola.
Freediving has shown me that people are often unaware of their full potential and that it is really important to stop limiting ourselves, just because we don't always have the imagination.
"You have to be comfortable without breathing for a few minutes underwater. Otherwise, you don't look like you belong there. I often dive down to a scuba diver, and at first, they are surprised that I'm there without a tank. They wave, interact and are ready to say 'bye' after a few seconds, thinking I have to go up for air. Then, I don't. You can see on their face that they are really confused when I stick around a little longer. The longer I stay and the more comfortable I look underwater, the closer they get to believing, just for a second, that I am a real mermaid."
Mermaid Nola has spent a couple years training and working with local freediving company We Freedive. Last month she completed both her Association Internationale pour le Developpement de l'Apne (AIDA) and PADI freediving instructor certifications.
"People freedive for different reasons: to self explore, to push limits, to express themselves, to compete, to look cool and so on. I'd call being a merperson an artsy division of recreational freediving in a monofin, with a strong focus on fun and self expression," she says.
"If we talk about freediving, people tend to pay attention to breath holding time or depth and distance covered. As a rule, these numbers would be the result of relaxation, streamlining, proper techniques and so on. In mermaiding, the focus shifts away from such rules to appearance. It is a performance for an audience."
— Isaac Stone Simonelli
Keep in contact with The Thaiger by following our
Facebook page
.
UK lifts non-essential travel ban for many countries starting July 10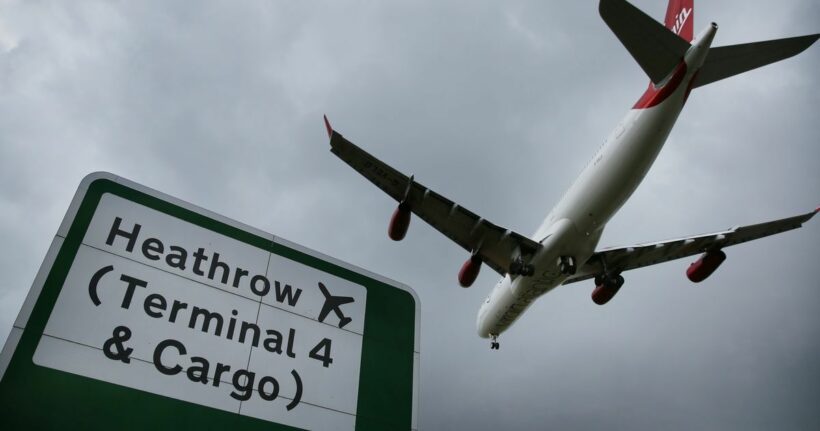 No bubbles, no air-bridges. The UK is ditching the 14 day quarantine plans for people arriving from 75 countries. The UK will shortly lift the ban on non-essential travel to just about all EU countries plus Turkey, Thailand, Australia and New Zealand, as well as territories Bermuda and Gibraltar. The new rules will apply from July 10.
Countries like China, US, Sweden and Portugal have been omitted from the list, meaning visitors from those countries will still have to quarantine for 14 days. The list will be updated each 2 weeks as more countries meet the UK's criteria for entry.
Scotland and Wales legislatures say they are yet to decide whether to ease travel the restrictions and have described the changes as "shambolic".
UK PM Boris Johnson and his government had introduced the 14 day quarantine for incoming visitors as a way to help control the new infections coming into the country but, whilst the rest of the UK was slowly re-opening, the quarantine laws heavily impacted the airlines and travel industry.
Now popular holiday locations like France, Greece and Spain are open again for reciprocal travel as the EU and Britain try and get their economies moving again.
Arrivals are exempt from 14 day quarantine if they arrive into England from…
Andorra, Antigua and Barbuda, Aruba, Australia, Austria, Bahamas, Barbados, Belgium, Bonaire, Sint Eustatius and Saba, Croatia, Curaçao, Cyprus, Czech Republic, Denmark, Dominica, Faroe Islands, Fiji, Finland, France, French Polynesia, Germany, Greece, Greenland, Grenada, Guadeloupe, Hong Kong, Hungary, Iceland, Italy, Jamaica, Japan, Liechtenstein, Lithuania, Luxembourg, Macau, Malta, Mauritius, Monaco, Netherlands, New Caledonia, New Zealand, Norway, Poland, Réunion, San Marino, Serbia, Seychelles, South Korea, Spain, St Barthélemy, St Kitts and Nevis, St Lucia, St Pierre and Miquelon, Switzerland, Taiwan, Trinidad and Tobago, Turkey, Vatican City, Vietnam.
14 other British Overseas Territories are also exempt from the quarantine rules now.
The British Airline Pilots Association says the move was an important first step and said it was working with authorities to make sure the return to operations would be safe for pilots, passengers and crew.
A spokesperson for the Association of British Travel Agents says there will be be a strong "demand for holidays and it was important people considered how this might affect their plans".
A High Court challenge by British Airways, easyJet and Ryanair against the government's 14 day quarantine is set to be withdrawn following the leaked announcement, according to the BBC.
The only problem, for some of the farther-flung countries and territories, is actually finding a flight to transport you to the UK should you wish to travel. Airlines around the world are waiting for border bans to be lifted so they can kick their fleets back onto scheduled flights.
Keep in contact with The Thaiger by following our
Facebook page
.
Thailand targeting specific Chinese provinces for "tourism bubble"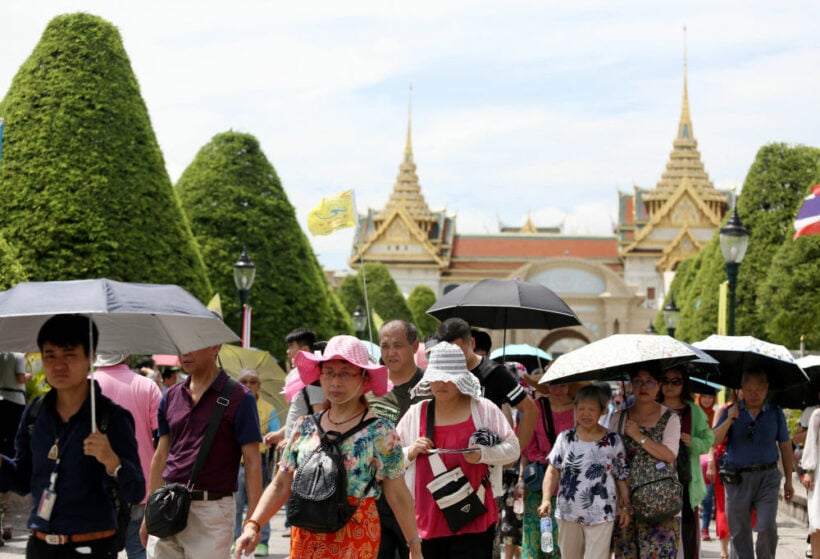 Thailand's minister of tourism and sports says his ministry will target specific provinces in China in a bid to attract tourists back to the resort island of Phuket as travel restrictions are gradually eased. Pipat Ratchakijprakarn says the ministry will not splash out money launching a tourist campaign all across China but rather target some of the many provinces that have brought Covid-19 under control.
He didn't specify which provinces, but said Phuket is being eyed to lead the planned "tourism bubbles" comprising Thailand and its selected partners. The primary target is selected Chinese cities and provinces.
"China is the first market with potential, because flying time to Thailand is less than six hours."
Other markets being discussed include South Korea, Japan, Australia, New Zealand and some south east Asian countries.
Before the pandemic, 1 in every 4 foreign visitors to Thailand was Chinese. There were almost 40 million foreign arrivals last year.
SOURCE: Bangkok Post
Keep in contact with The Thaiger by following our
Facebook page
.
Finalised "travel bubble" list to be submitted to CCSA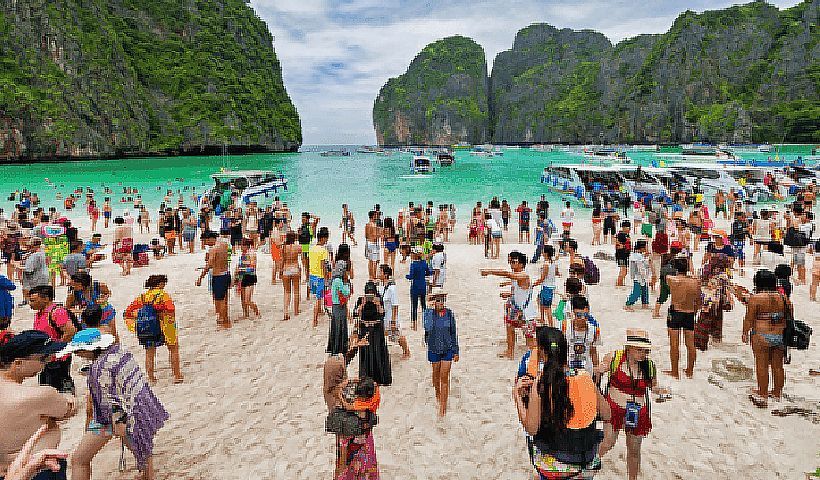 Thailand's tourism and sports minister says foreign tourists will be allowed back into the Kingdom in August under a 3 phase "travel bubble"strategy, which will include countries who are considered at a low-risk of the Covid-19 contagion and will be allowed to travel on specific routes or itineraries "booked through small agencies."
After discussions with the Tourism Authority of Thailand and private tourism operators, the minister met with Public Health Ministry officials to finalise the list of travel bubble countries, which will be proposed to the Center for COVID-19 Situation Administration within the next 2 weeks. He stressed that the countries "must be deemed at a low- risk for Covid-19 by the World Health Organization."
In the plan's first phase, tourist numbers will be limited, and the areas they can visit will be restricted to Chiang Mai, Koh Samui, Krabi, Phuket, Pattaya, and possibly Chiang Rai and Hat Yai. These limits will be relaxed in the second phase if it's deemed safe.
The third phase would see a lifting of all restrictions on tourist arrivals and the areas they could visit, the minister said, without specifying a time frame. This would essentially restore free travel for foreign tourists within Thailand.
"Before opening each area for tourists, we have to ensure they have enough public health capacity to serve the foreign arrivals. If the tourism situation and virus containment go smoothly, we expect to see around 6.7 million foreign visitors between August and December. "
SOURCE: Nation Thailand
Keep in contact with The Thaiger by following our
Facebook page
.