Boating: Sydney Hobart classic promises a Boxing Day treat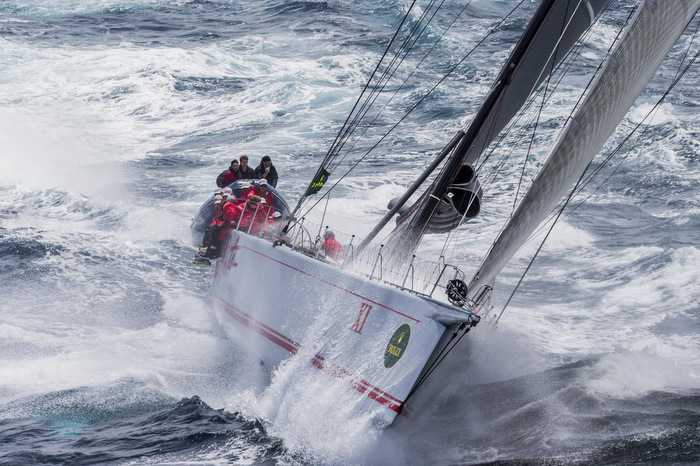 PHUKET: With Christmas behind us and New Year still to come, on any given Boxing Day any Phuket-based sailors worth their salt will have their eyes keenly fixed on the Rolex Sydney Hobart Yacht Race.
As is tradition, after a sail-past parade in Sydney Harbor at 10am on December 26, the fleet will go under the gun at 1pm Sydney time (9am Phuket time).
The weather forecast is for the fleet of 117 yachts to take a battering from southerly headwinds as the boats head down the New South Wales coast.
The weathermen's prediction has scuppered any notion of defending line honors champion Wild Oats XI breaking her record for the fastest completion of the gruelling 628-nautical-mile race in a stupefying 42 hours, 23 minutes and 12 seconds, set in 2012.
To put it into perspective, the slowest time to complete the race was more than 11 days 6 hours 20 minutes, set in 1945 by Peter Luke, one of the founding fathers of the Cruising Yacht Club of Australia (CYCA) in his Bermudan ketch Wayfarer, in the very first Sydney Hobart Yacht Race. That record still stands today.
Yet, only four years ago the Sydney Hobart fleet took a battering, fighting gale-force conditions down the coast and through the notorious Bass Strait. A fleet of 87 started the race, but a mere 69 crossed the finish line at Constitution Dock in Hobart, Tasmania, with 18 yachts retiring, mostly bashed about by that notorious southerly buster on the second day.
Thankfully, the forecast is not predicting the same level of storms that marred the 2004 race, when only 59 of the 116 yachts that set out from Sydney completed the course. Far from thought are the near-hurricane winds that sank five boats and killed six people in the race in 1998.
Wild Oats XI has lifted the JH Illingworth trophy for line honors a record seven times. It is also the first boat to claim the treble – race record, line honors and overall winner – twice.
Yet many eyes will be on the new 100-foot super maxi Comanche, built by Netscape magnate Jim Clark, the American entrepreneur and Stanford computer scientist who founded several prominent Silicon Valley technology companies, including as Silicon Graphics Inc (SGI).
Sailing buffs are not likely to have a clue what SGI is and what it does, but just keep in mind that for eight consecutive years – from 1995 to 2002 – each and every movie nominated for an Academy Award for Distinguished Achievement in Visual Effects was created on Silicon Graphics computer systems.
Factor that level of technological expertise into yacht design and the result after two years in the build shed is Comanche, designed by Verdier Yacht Design & VPLP to push the boundaries of technology with the ultimate goal of taking line honors this year.
Possibly one of the most talked-about entries for this Sydney Hobart 70th Anniversary Race, Comanche is forcing all competitive captains and crews in the lead race class to have their eyes firmly fixed on their new American rival.
Yet, Comanche sailed for the first time only on October 13. The Sydney Hobart will be her second race.
"Normally you wouldn't take a brand-new boat and have one of its first offshore races be the Hobart," Comanche's navigator Stan Honey told Australia's ABC news network.
"But given the characteristics of the boat, we're happy with the fresh beating in the beginning. We're happy with reasonably fresh westerlies, but crossing the ridge and then the light air on Saturday night, that worries us, because those conditions particularly in the leftover sea would be conditions that we'd expect Wild Oats XI to be very, very good in."
Wild Oats XI's crew members will also have their work cut out for them covering eternal rival, Perpetual Loyal. Owner Anthony Bell has gathered together some of Australia's most well-known racing celebrities to join his heavyweight team which includes America's Cup and Volvo Ocean Racing (VOR) sailors, all with the aim to generate funds for the LOYAL Foundation, which has raised over AUS$4 million (106.7mn baht) for children's charities to date.
After buying the yacht early last year, Bell literally had to rebuild her. The keel snapped off and caused the boat to capsize in the 2011 Rolex Fastnet Race while under charter to American George David, who named her Rambler.
Perpetual Loyal was originally christened Speedboat and took line honors in her debut outing – the Newport Bermuda Race. The boat went under the knife again this year, and reportedly is now with a sleeker bow, while the weight of the keel bulb was reduced, along with other tweaks designed to increase performance.
Bell will be looking closely at the new Comanche along with the other seasoned maxis to determine the biggest threat in her quest to claim line honors in this year's race.
Phuket King's Cup Regatta winner last year, Ray Roberts and his OneSails Racing team, were not back in Phuket to defend their title this year.
Now we know why.
The OneSails Racing crew, who have won five King's Cup Regatta titles, will be joining the big guns on the start line in Sydney today.
Winner of this year's King's Cup in Phuket, Karl Kwok and his Botin 80 Beau Geste crew out of Hong Kong is not listed on the start sheet.
Overall winner of the 1997 Sydney Hobart with his then-new Farr 49, Kwok returned to the Rolex Sydney Hobart last year with his then-brand-new Beau Geste, which was launched in New Zealand on November 21, just weeks before its first Sydney Hobart race.
The Sydney Hobart has become renowned as a "boat breaker, record maker", and this year is no different. The blue water classic has attracted the biggest fleet in two decades, and the number of women sailors racing in the event outnumber the men.
Also, as a special treat this year, if you're up early enough, keep an eye out for a very special boat in the Parade of Sail. Rani, the very boat that won the inaugural Sydney Hobart in 1945, with Commander John Illingworth – the man who said "Let's make a race of it" – at the helm, will be joining the fleet in the sail past.
All yachts that have competed in previous Sydney Hobart races are welcome to join the Parade of Sail.
And in the spirit of the best tradition of the season, enjoy the racing and the Phuket Gazette wishes you all the very best boating for the New Year.
— Chris Husted
Keep in contact with The Thaiger by following our
Facebook page
.
Tax on salt content being considered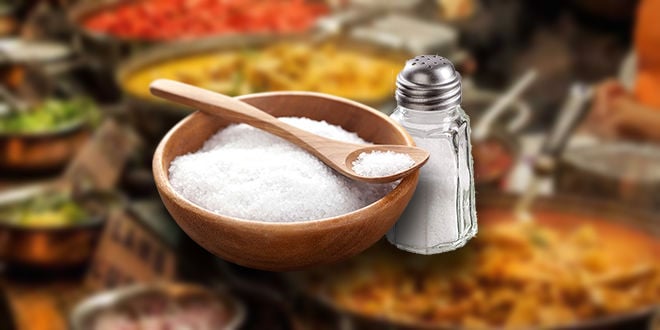 The Excise Department is considering imposing a tax on the salt content of food to encourage food producers to reduce the sodium content of snacks, instant noodles and seasoning cubes.
The director of the Office of Tax Planning said that the department is discussing a limit on the amount of sodium food can contain, in line with the standard set by the World Health Organization (WHO), which is 2,000 milligrams of salt per day.
In reality, Thai people consume an average of 1,000 milligrams per meal, making their daily intake well above WHO guidelines, according to the director.
He said any tax imposed would be at a level which would encourage food producers to reduce the sodium in their processed food without being punitive, adding that the proposal isn't intended to generate more tax revenue, but to help protect the health of consumers. Excessive sodium in the diet can lead to high blood pressure and kidney disease.
Fish sauce, soy sauce and salt would not be taxed.
SOURCE: thaipbsworld.com
Keep in contact with The Thaiger by following our
Facebook page
.
Water shortage warnings in 22 provinces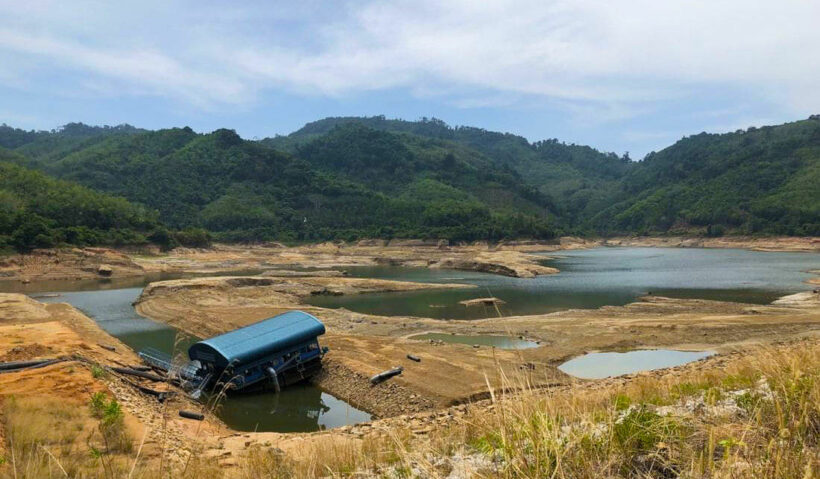 People living in 22 Thai provinces are being warned to prepare for shortages of drinking water during the upcoming dry season, due to start on November 1st.
The warning was issued by the National Water Resources Office, citing low levels in reservoirs, which are the main sources for tap water production waterworks in 22 provinces.
Areas at risk identified by the office are in northern, north-eastern, eastern and southern provinces.
Measures have been adopted by agencies charged with dealing with water shortages. including dredging water channels to allow greater volumes of water to flow into reservoirs, drilling underground wells, enlarging storage ponds and the purchase of water to supply to those in urgent need.
The Royal Irrigation Department has announced that people should use water sparingly.
There are currently about 6 billion cubic metres of usable water in reservoirs in the affected provinces, with 5 billion cubic metres reserved for consumption and ecological preservation, leaving only 1 billion cubic metres for use in agriculture.
This means farmers in the Chao Phraya river basin may not be able to grow a second crop of rice this year.
SOURCE: thaipbsworld.com
Keep in contact with The Thaiger by following our
Facebook page
.
Green Day heading back to BKK in 2020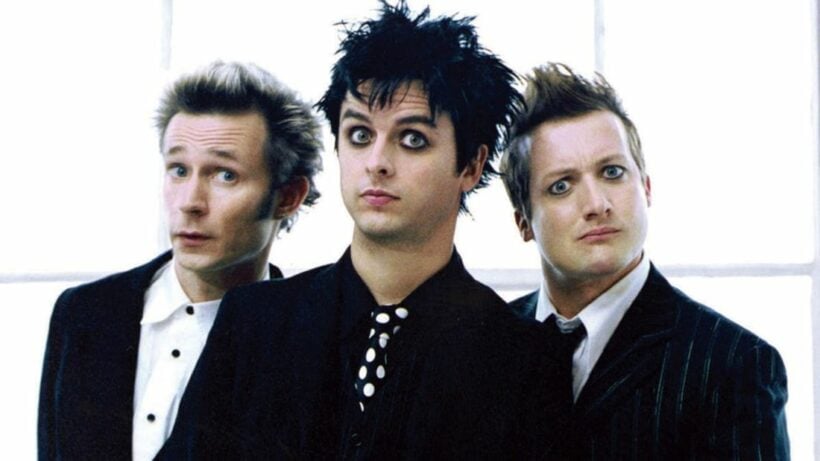 Green Day, five-time Grammy Award winners, are embarking on a global tour in 2020, including a stop-over in Bangkok during March. The rock 'n' roll Hall of Fame inductees will perform a series of concerts throughout Europe, UK, North America and Asia.
"Green Day Live in Bangkok" takes place on March 11, 2020 at Impact Arena, Muang Thong Thani. But it's not their first time. Green Day sold out concerts in their last Thai live gigs in 1996 and 2010.
Formed in 1986 in Berkeley, California, Green Day is one of the world's best-selling bands of all time, with more than 70 million records sold worldwide and 10 billion cumulative online streams of their music and performances. Their 1994 breakout album "Dookie" is widely credited with popularising and reviving mainstream interest in punk rock, catapulting a career-long run of No 1 hit singles.
In 2004, Green Day released the rock opera "American Idiot", selling more than 7 million copies in the US alone and taking home the Grammy Award for Best Rock Album. In 2010, a stage adaptation of "American Idiot" debuted on Broadway to critical and commercial acclaim. Entertainment Weekly called Green Day, "The most influential band of their generation," while Rolling Stone said, "Green Day have inspired more young bands to start than any act this side of KISS, and that doesn't seem to be changing."
Green Day Live in Bangkok 2020 is on March 11, 2020 at Impact Arena, Muang Thong Thani.
Ticket prices start at 2,000 baht and tickets go on sale on November 2 at all ThaiTicketMajor outlets via www.livenation.co.th or www.thaiticketmajor.com or call: 02 262 3838 for more information.
SOURCE: The Nation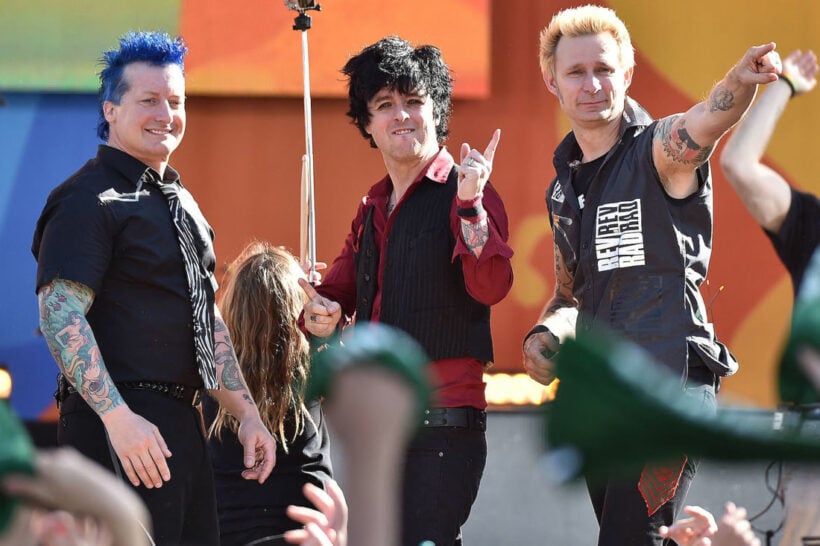 Keep in contact with The Thaiger by following our
Facebook page
.