Blazing Saddles: All for the love of cycling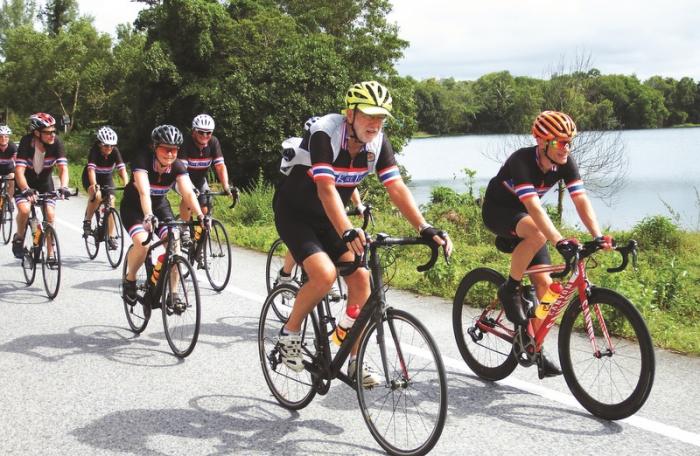 PHUKET: Born in the mountains of Switzerland and with the strength and resilience of a wiry mountain goat, it may have been Martin Brot's destiny to become a champion cyclist. However, his journey to Thailand and his subsequent launch and management of Siam Bike Tours, now based at Canal Village in Phuket, is the stuff of adventurous legend.
Martin was born in 1958 and says that his fascination with cycling seems to have arrived with him as he lay there in his cradle. He has been involved in both mountain and road bike racing for over 40 years, but it was a holiday visit to the north of Thailand some 30 years ago that inspired his love of the country and his subsequent move here.
He hired mountain bikes and headed off up Doi Inthanon on an early trip, then over in Koh Samui, and thus he fell in love with the cycling terrain, the conducive climate and the charm and friendliness of the locals. He kept coming back for the next 20 years – later with his wife Rosita – and they cycled all over Thailand until finally in 2003 they decided to move to Phuket for its warm year-round climate and great cycling access.
Several of his European-based cycling friends suggested that he might develop an adventure cycling business in Thailand and so 11 years ago he decided to lead his first test trip, taking just four people on a week's ride from Bangkok to Phuket. It was a remarkable success and all the participants were delighted. The rest, as they say, is history.
Martin realized that he'd discovered the basics of a thriving business, leading tours all over the country that he'd come to love and doing exactly what he had loved to do.
He launched the company originally from offices near Kata Beach and set about building a menu of group bike tours of varying duration all over Thailand. He quickly built an international following of riders, with the many coming from Europe with German, Swiss, Scandinavian and British riders to the fore.
All the tours accommodate groups of 4-30 participants and are guided by Martin and his team. The tours are suitable for any enthusiastic cyclist who is in reasonable shape. Obviously, the hot climate is a factor and Martin is at pains to ensure that new riders pace themselves and don't over-exert. A minibus accompanies the tour and transports all luggage, spare parts, wheels, tools and so on, and offers water, soft drinks and fresh fruits throughout. Importantly, if a rider wants to take a break and rest, they can always jump aboard the bus at any stage of the tour.
Each group determines the riding speed on any stage of the trip with faster riders often going ahead and then regrouping at selected refreshment stops with the others. Safety is a major concern and all riders must wear a helmet.
The social side of the trips is as important as the riding itself and nights are spent in excellent hotels along the route, most offering a swimming pool, Thai Massage and spa facilities.
Martin's ten-year Odyssey has seen him clock up over 200,000 kilometers leading bike tours all over Thailand and he has completed his favorite Bangkok-to-Phuket adventure no less than 90 times and still loves it, saying it is still different every time he does it.
He is a true pioneer and we owe him a debt of gratitude for his passion, endeavor and love of both cycling and Thailand.
— Baz Daniel
Nattaporn needs you help – nine year old Thai amputee wants a prosthetic leg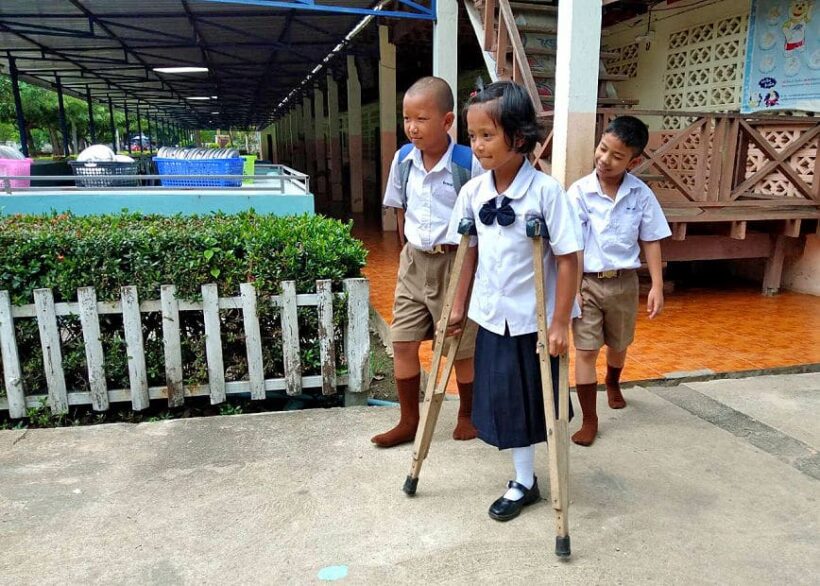 The mother of a young amputee in Phichit, who lost her left leg two years ago because of cancer, is asking for help to get her daughter a prosthetic leg for better mobility.
The mother, Plubpueng Butrnoi, says doctors had to amputate the left leg of her 9 year old daughter Nattaporn two years ago to save her life. Phichit is in central Thailand.
After Nattaporn fell and broke her left leg, doctors diagnosed bone cancer and recommended the amputation as a precaution to help prevent a future reoccurrence of the cancer.
The mother says her daughter made her own decision to amputate, did not give up, and has ever since tried to live her life normally. The family lives in Tambon Ban Noi in Phichit's Pho Thale district, and the girl is now studying in the fourth grade of Ban Noi School.
Pranee Puengchai, one of the girl's teachers, says the girl is a good student and has remained active despite the amputation. The mother says the girl must see doctors regularly and needs a new crutch.
Since the family is poor, the mother says she would welcome assistance for the medical expenses, a new crutch and perhaps a prosthetic leg for the girl.
The mother's phone number is 06 5010 1825.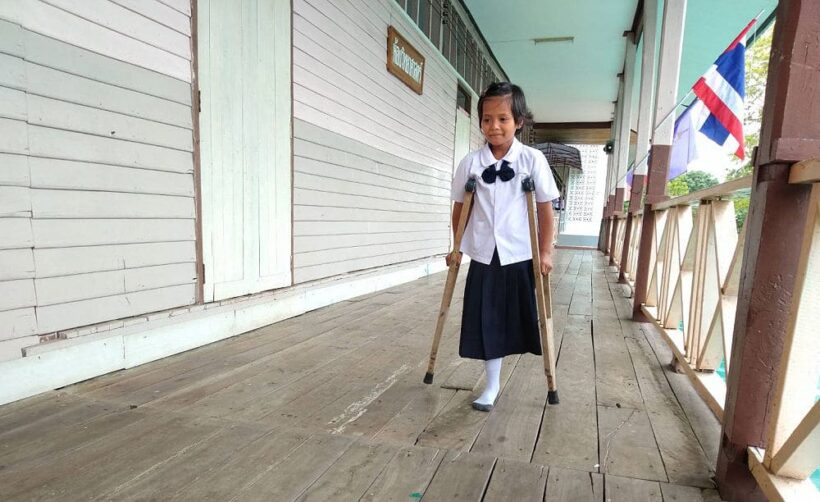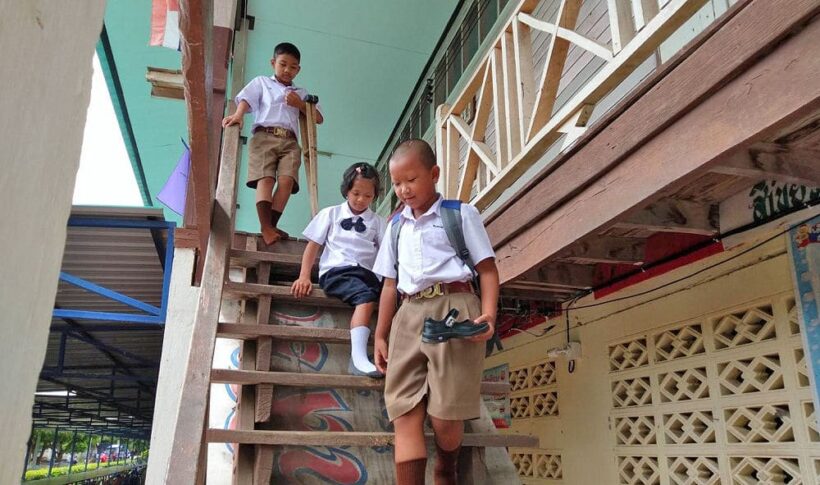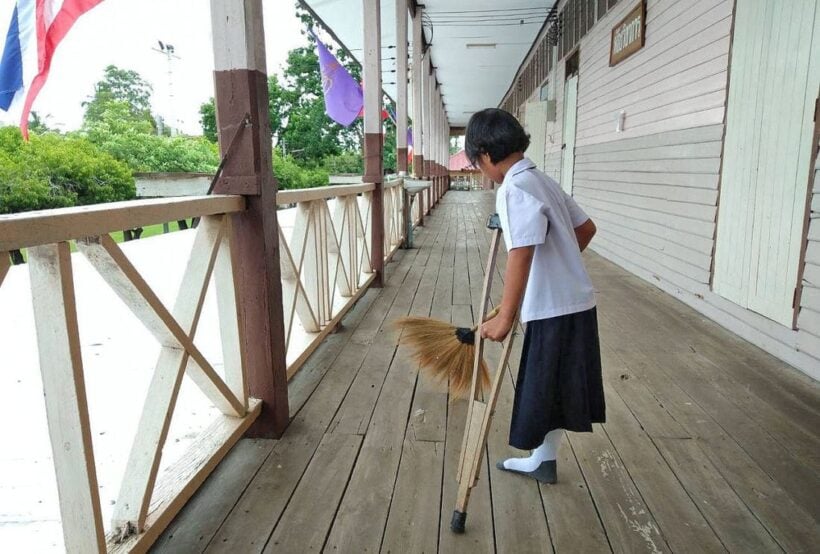 And the winner of Miss Mom Phuket 2019 is…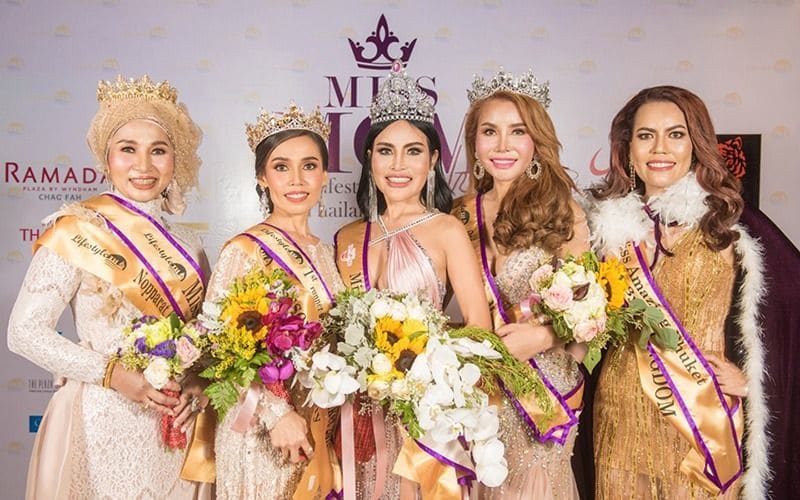 The annual beauty pageant run by Lifestyle in Thailand, Miss Mom Phuket 2019, officially celebrated its winner this year – K. Sangjan Modnok, the owner of Royal Thai Villas, who also won Miss Angel Lifestyle by the Tourism Authority of Thailand (TAT).

The first runner-up title was bestowed upon K. Sakunya Suthaharuetai and the second runner-up went to K. Arista Chakchai, the owner of Baan Ping Yang. Two other distinctions were also given that evening. The first one, Miss Amazing Phuket, went to K. Chadarat Taodaeng, from Tiger Kingdom, and the second one, Miss Lifestyle in Thailand, also known as Miss Popular Vote, went to K. Nopparat Jommuang, the owner of Nopparat Elephant Trekking Camp in Kathu.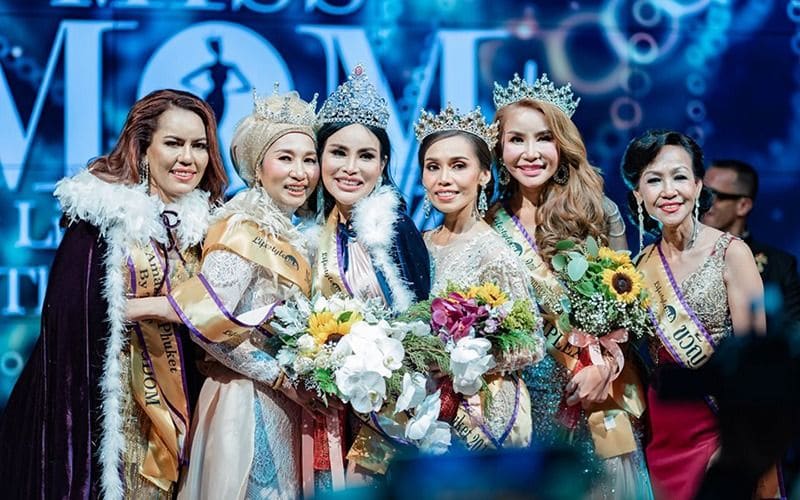 The competition was held in the evening of June 15, 2019 at the Ramada Plaza Chaofa Phuket hotel and was chaired by K. Anchalee Wanich Thepabutr, the President of Woman Development Committee, who gave a speech at the opening of the event.
Miss Mom Phuket 2019 was attended by 17 beautiful, talented and successful mothers, aged 40 or more. This beauty pageant started in 2016 with the original name "Miss Grand Mom", and aimed to recognise the beauty and savvy expertise of leading business women in Phuket and the neighboring provinces, tightening up relationships in the process while allowing them to show their potential and to join charity activities together.
The revenue from the contest, minus the incurred expenses, will be donated to charities across Phuket and the nearby provinces.
STORY BY: Phuketify
Thai Airways sneaks into Top Ten. Skytrax World's Best Airlines Awards 2019.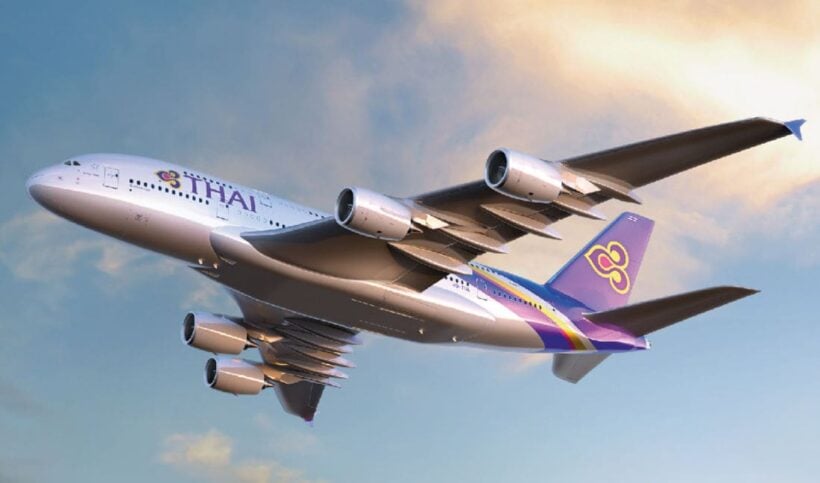 PHOTO: A Thai Airways Airbus A380
Qatar Airways is the world's best airline in the 2019 Skytrax World Airline Awards. Last year's winner Singapore Airlines, has been relegated to second place. Asian airlines have taken six of the top ten spots with Thai Airways, despite their local woes, just sneaking into the Top Ten.
The Skytrax awards are the most prestigious in the business, voted for by travellers.
Qatar Airways has also won the Skytrax top award in 2017, 2015, 2012 and 2011. Qatar Airways also won World's Best Business Class, World's Best Business Class Seat and Best Airline in the Middle East. Qantas Airways nabbed number 8 on the list, after failing to make the top 10 in 2019.
Singapore Airlines also won key awards including World's Best Cabin Crew, World's Best First Class, Best Airline in Asia and World's Best First Class Seat. AirAsia won World's Best Low-Cost Airline topping off a stellar win for Asian airlines this year. Lufthansa was the only European airline able to break the top 10. US airlines were conspicuously absent in the listings but United Airlines did World's Best Business Class Lounge.
British Airways, which failed to attract any awards in 2018, won Best Airline Staff in the UK and Most Improved Airline in Europe (that will make a wonderful headline in the British tabloids today).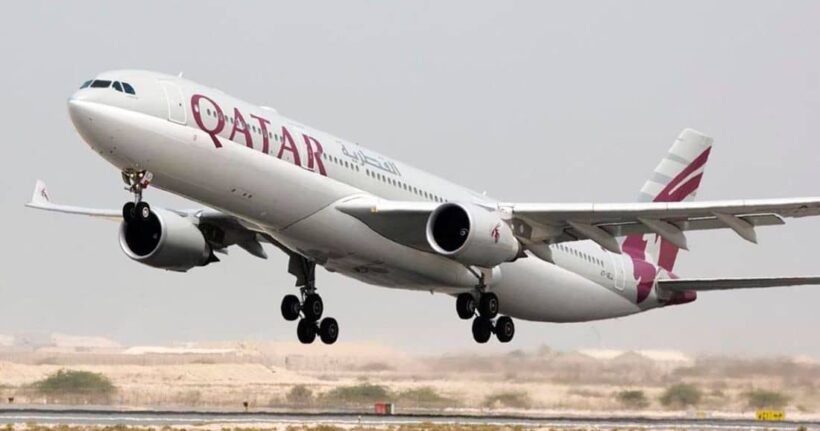 World's Best Airlines for 2019
1. Qatar Airways
2. Singapore Airlines
3. ANA All Nippon Airways
4. Cathay Pacific
5. Emirates
6. EVA Air
7. Hainan Airlines
8. Qantas Airways
9. Lufthansa
10. Thai Airways
Best Airlines by Global Region
Northern Europe – Finnair
Western Europe – Lufthansa
Eastern Europe – Aeroflot Russian Airlines
Africa – Ethiopian Airlines
Australia / Pacific – Qantas Airlines
Central Asia / India – Air Astana
China – Hainan Airlines
Central America / Caribbean – Copa Airlines
South America – LATAM
North America – Air Canada
Asia – Singapore Airlines
Middle East – Qatar Airways
Europe – Lufthansa
Best Low-Cost Airlines
Africa – Fastjet
Australia & Pacific – Jetstar Airways
Asia – AirAsia
Central Asia / India – IndiGo
China – West Air
South America – Sky Airline
Southwest Airlines – WestJet
Middle East – Flynas
Europe – EasyJet
Best Airline Catering
Economy – EVA Air
Premium Economy – Austrian Airlines
Business – ANA All Nippon Airways
First Class – Air France