Adventure on Koh Yao Noi – Phuket Explore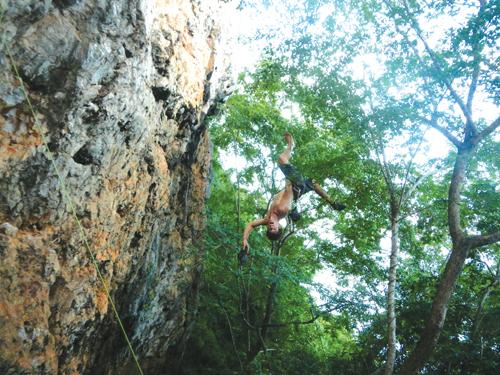 PHUKET: Koh Yao Noi is a little island located in between Phuket, Phang Nga and Krabi and is part of the Phang Nga province.

The island has not yet seen a massive invasion of tourists and it has gained a reputation as a quiet place to escape from the buzz of Phuket, in particular for local expats and for all those tourists looking for something a little bit different.

Back in 2002, the National Geographic Traveler Magazine gave the island a World Legacy Award for Destination Stewardship for the eco-friendly homestay programs offered by many of its local residents.

Since then, not many big developments have come to the island, however, taking into consideration that a few new luxury hotels have popped up on the east coast and the fact that AirAsia has also launched a transfer service from the Phuket International Airport, it seems likely that things might change drastically very soon.

Frankly speaking, when compared with other destinations in Southern Thailand, Koh Yao Noi doesn't have any particularly enchanting beaches or any amazing viewpoint to show off. On the other hand, it still conserves an authentic atmosphere where time is not necessarily related to money and its people run their lives following a more natural rhythm instead of a 9-5 workday routine.

The best way to explore the island is to rent a motorbike and independently ride around the coastline. For those seeking something that puts them in even closer sensory contact with nature, renting a mountain bike is a great option.

The island is almost entirely covered by rubber plantations and rice paddies. Landscapes are painted bright green and decorated with hundreds of water buffaloes and a huge variety of birds.

At Kien Bay, located on the extreme north of the island and reachable only by boat, lies the famous Big Tree, a giant at more than 30 meters tall and with a circumference so large more than 20 people holding hands would be needed to encircle it.

Koh Yao Noi also has something that might remain unknown for the majority of people visiting the island: it's quickly becoming an important hot spot for international rock climbers.

Climbing in Koh Yao Noi is something absolutely different from that in neighboring Railay or Koh Phi Phi. It is unquestionably wilder, but the rock quality is excellent and on average, the combination of length and grade of difficulty make each route an amazing and enjoy- able climb.

The climbing area is located on the top north of the island and there are only two possible ways to reach it, either by long tail boat from Tha Khao Pier by motorbike through the rubber plantations up and down the hills in a very adventurous back-road route to near the Paradise Kho Yao Resort.

From the urban center of Koh Yao Noi to the extreme north of the island takes about 20 minutes by motorcycle. The first part of the road is quite smooth and allows you to see the locals going about their daily tasks.

The majority of the island's residents are Muslim, so it's common to hear the call of the local Muezzin and see entire families going to pray at the mosque.

The second section of the road is surrounded by a vibrant green environment which alternates between rubber plantations, rice fields, and deep wild forest before it arrives at the beach.

In Koh Yao Noi there are four main climbing walls reachable on foot; The Bee Wall, perfect for morning climbing: The HD Wall and The Big Tree Wall, which are in shade in the afternoon and overlook the ocean; and The Mitt, the biggest wall in the area, which is in shade the entire day. Another amazing site is called the Grateful Wall, a terrific orange vertical wall only accessible by longtail boat.

The paths to reach the different spots are quite easy to find and do not present any real difficulty, so these locations are also great for all those wanting to have a nice walk in the forest to take in the wonderful views.

If you plan to rent a boat you can go to Tha Hao Pier. Once there make sure you pay a visit to the local women's community workshop. Right in front of the pier there is a little handicraft shop run by a group of local women, who create some amazing paintings using only natural wax and aquarelle colors.

The artists use pencil on a white canvas to create their designs, later re-marking the lines using a special paintbrush fed with wax. Once this is done pigments are applied covering the entire surface and filling in the spaces created by the wax covered lines. The result is just amazing and if you are looking for something really authentic, then this is the place to go.

Longtail boats leave for Koh Yao Noi several times a day from Bang Rong Pier on the east coast of Phuket. To get to the pier, turn east from the Heroines' Monument onto route 4027, then turn right at the sign for Bang Rong and follow that road for a few kilometers to the pier.

For specific information about rock climbing in Koh Yao Noi feel free to check out Riccardo's blog at phuketclimbing.blogspot.com.

Keep checking our Lifestyle pages for the latest happenings across Phuket. Alternatively, join our Facebook fan page or follow us on Twitter.

This article appeared in the August 10-16 issue of the hard-copy Phuket Gazette newspaper. Digital subscribers may download the full newspaper, this week and every week, by clicking here.
— Riccardo Mereu
Keep in contact with The Thaiger by following our
Facebook page
.
Tax on salt content being considered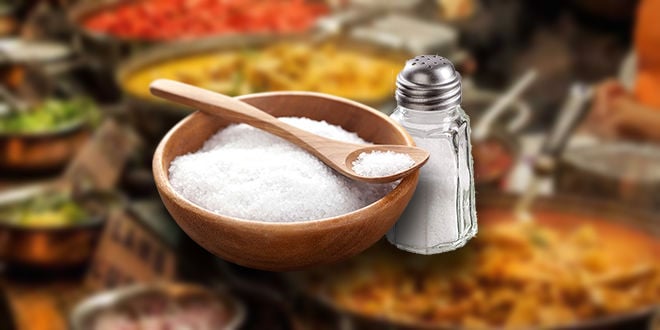 The Excise Department is considering imposing a tax on the salt content of food to encourage food producers to reduce the sodium content of snacks, instant noodles and seasoning cubes.
The director of the Office of Tax Planning said that the department is discussing a limit on the amount of sodium food can contain, in line with the standard set by the World Health Organization (WHO), which is 2,000 milligrams of salt per day.
In reality, Thai people consume an average of 1,000 milligrams per meal, making their daily intake well above WHO guidelines, according to the director.
He said any tax imposed would be at a level which would encourage food producers to reduce the sodium in their processed food without being punitive, adding that the proposal isn't intended to generate more tax revenue, but to help protect the health of consumers. Excessive sodium in the diet can lead to high blood pressure and kidney disease.
Fish sauce, soy sauce and salt would not be taxed.
SOURCE: thaipbsworld.com
Keep in contact with The Thaiger by following our
Facebook page
.
Water shortage warnings in 22 provinces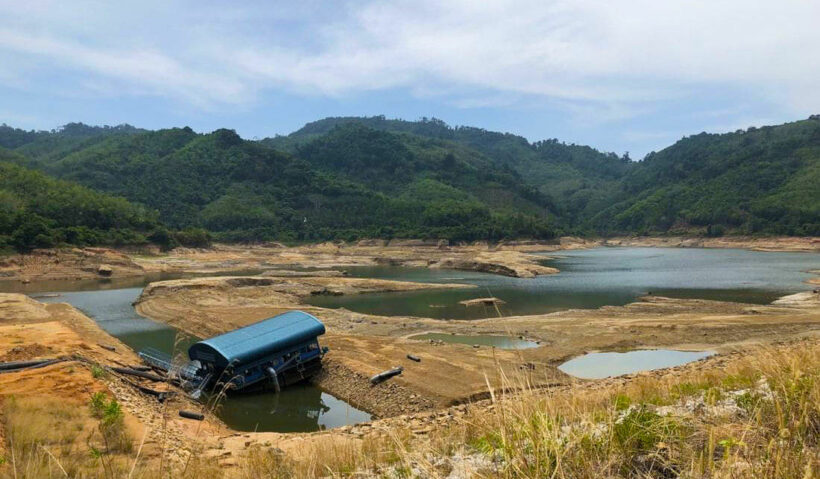 People living in 22 Thai provinces are being warned to prepare for shortages of drinking water during the upcoming dry season, due to start on November 1st.
The warning was issued by the National Water Resources Office, citing low levels in reservoirs, which are the main sources for tap water production waterworks in 22 provinces.
Areas at risk identified by the office are in northern, north-eastern, eastern and southern provinces.
Measures have been adopted by agencies charged with dealing with water shortages. including dredging water channels to allow greater volumes of water to flow into reservoirs, drilling underground wells, enlarging storage ponds and the purchase of water to supply to those in urgent need.
The Royal Irrigation Department has announced that people should use water sparingly.
There are currently about 6 billion cubic metres of usable water in reservoirs in the affected provinces, with 5 billion cubic metres reserved for consumption and ecological preservation, leaving only 1 billion cubic metres for use in agriculture.
This means farmers in the Chao Phraya river basin may not be able to grow a second crop of rice this year.
SOURCE: thaipbsworld.com
Keep in contact with The Thaiger by following our
Facebook page
.
Green Day heading back to BKK in 2020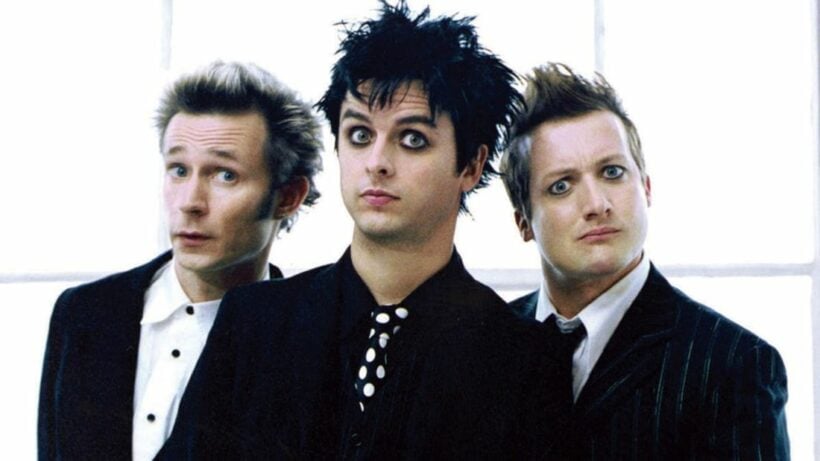 Green Day, five-time Grammy Award winners, are embarking on a global tour in 2020, including a stop-over in Bangkok during March. The rock 'n' roll Hall of Fame inductees will perform a series of concerts throughout Europe, UK, North America and Asia.
"Green Day Live in Bangkok" takes place on March 11, 2020 at Impact Arena, Muang Thong Thani. But it's not their first time. Green Day sold out concerts in their last Thai live gigs in 1996 and 2010.
Formed in 1986 in Berkeley, California, Green Day is one of the world's best-selling bands of all time, with more than 70 million records sold worldwide and 10 billion cumulative online streams of their music and performances. Their 1994 breakout album "Dookie" is widely credited with popularising and reviving mainstream interest in punk rock, catapulting a career-long run of No 1 hit singles.
In 2004, Green Day released the rock opera "American Idiot", selling more than 7 million copies in the US alone and taking home the Grammy Award for Best Rock Album. In 2010, a stage adaptation of "American Idiot" debuted on Broadway to critical and commercial acclaim. Entertainment Weekly called Green Day, "The most influential band of their generation," while Rolling Stone said, "Green Day have inspired more young bands to start than any act this side of KISS, and that doesn't seem to be changing."
Green Day Live in Bangkok 2020 is on March 11, 2020 at Impact Arena, Muang Thong Thani.
Ticket prices start at 2,000 baht and tickets go on sale on November 2 at all ThaiTicketMajor outlets via www.livenation.co.th or www.thaiticketmajor.com or call: 02 262 3838 for more information.
SOURCE: The Nation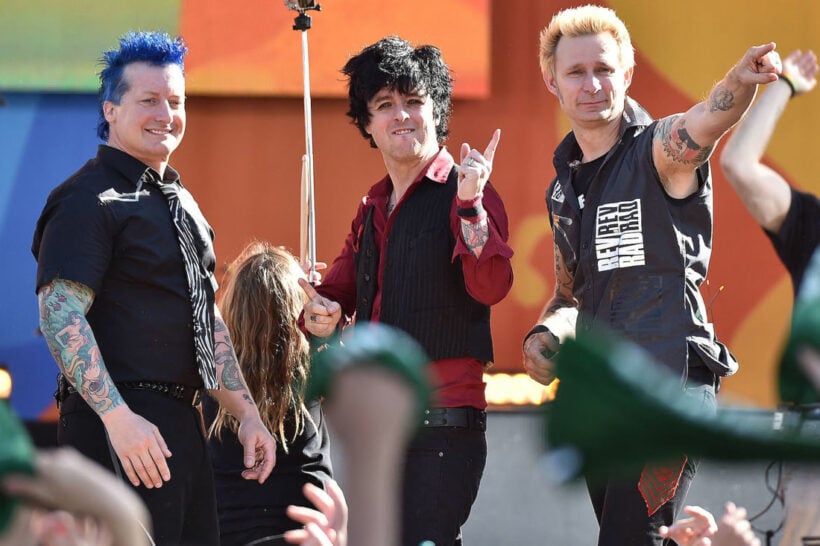 Keep in contact with The Thaiger by following our
Facebook page
.