The world's Top 10 languages, spoken by native speakers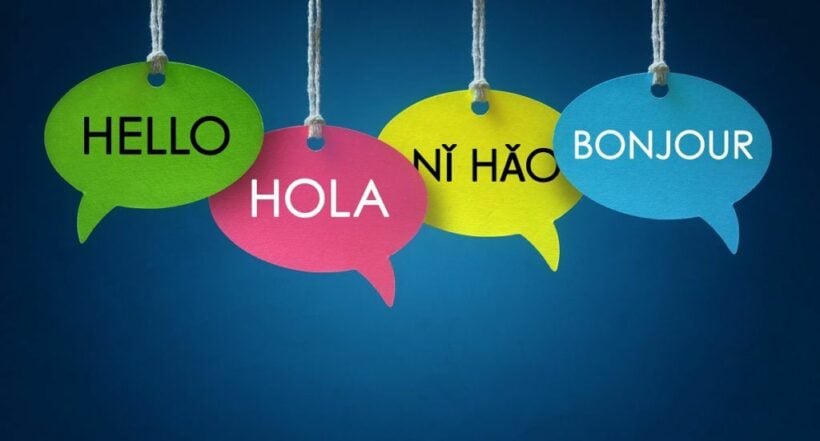 I battle to speak one language, English, and can barely order my lunch in Thai. And, whilst studying French for 7 years at school, I can only ask a French-speaker for the time or order coffee. Sacre Bleu! The world's most common languages changes over time and a world interlinked on the internet and aviation, like never before, is making profound changes to the way we communicate, as a species..
You can be sure the 'conversation' will stir some heated debate over which is the most spoken languages, generally, and natively. But the numbers win (which we have updated from statistics in recent years).
For pop culturalists, we're sad to report that neither 'Klingon' (used by the Star Trek foes) or 'Minionese' have made it into the top 10 most spoken languages in the world.
When tallied, according to number of native speakers only, the following are the most spoken languages in the world, the languages people learn as their primary spoken tongue. When you count the Top 10 most spoken languages – the total number of people who actually speak them natively and as a second or third language, English is just slightly ahead of Chinese as the most spoken language in the world.
But here are the Top 10 languages, as spoken by native speakers…
1. Chinese, 1.3 billion Native Speakers
1.3 billion native speakers, roughly 918 million of whom speak Mandarin Chinese. It's definitely the most spoken language in the world with 1 in 6 of the world's population being a native Chinese speaker. Seeing as Chinese is a tonal language that uses thousands of logograms, it will certainly keep you busy. Even if you only count the speakers of Mandarin Chinese, it still has more than twice the number of native speakers than the second most spoken language. China's other main dialect is Cantonese, generally the lingua franca of southern Chinese.
2. Spanish, 460 million Native Speakers
Looking at native speakers, Spanish is just ahead of English with about 460 million native speakers. If you want a language that will open up entire continents to you, Spanish is considered a good choice. It is certainly the main language of the majority of South and Central America, Spain, and even large swathes of the US.
3. English, 380 million Native Speakers
You may have already noticed that this article is written in English, so you're one of the 380 million native English speakers. An additional 754 million people speak English as a second or third language, not necessarily fluently. English has had success as the lingua franca (common language) of business, trade, travel, aviation and international relations. The pervasive cultural power of the US in the second half of the last century means that English still dominates the world stage, for now anyway. For people in developing nations, 'English' means 'opportunity' and a 'better quality of life'.
4. Hindi, 340 million Native Speakers
To complicate matters, India has 23 official languages, with Hindi and Urdu leading the way. It is widely debated if these two dialects are separate or just one big language, Hindustani. It is spoken mainly in northern India and parts of Pakistan. At the moment there are moves to have Hindi displace English in the southern Indian states as the primary language of official communication. You probably didn't know it, but you already speak Hindi when you use the words bungalow, shampoo, jungle, bandana, pyjamas, cashmere, punch (the drink) and jodhpurs.
5. Arabic, 317 million Native Speakers
Arabic, like Chinese, is again broken up into numerous dialects that some could even describe as separate languages just lumped together the sake of convenience. Modern Standard Arabic is a primarily written form, closely related to the Classical Arabic of the Quran.
6. Bengali, 228 million Native Speakers
Huh, what? That's a language? Yep, and it's number 6 on the list. People who speak Bengali are principally in the western parts of today's India and Bangladesh. The Partition of Bengal by the British in 1947 separated West Bengal, now part of India, from its counterpart East Bengal, now Bangladesh. Bengali is the language of Kolkata, the Andaman Islands and 160 million Bangladeshis. The country is almost completely surrounded by Indian territory and faces the Bay of Bengal.
7. Portuguese, 220 million Native Speakers
Thanks to some intrepid explorers in the 15th century, Portuguese is spoken in a few colonial outposts and not just in Portugal. Portuguese traders and conquerors brought their language to Africa, Asia and the Americas. Apart from Portugal, the language is natively spoken in Brazil, Goa, Angola, Mozambique, Cape Verde, Guinea-Bisseau, São Tomé, Príncipe (all former Portugues colonies) and, interestingly, Macau.
8. Russian, 154 million Native Speakers
Russian remains one of the 6 languages spoken in the United Nations, and responsible for the literary classics of Dostoyevsky, Nabokov, Chekhov, Gogol and Tolstoy. Not a lot of Russian words have become commonly used in English, except maybe 'Vodka'. Hmmmm.
9. Japanese, 128 million Native Speakers
Japanese speakers mostly live in Japan, one of the most ethno-centric cultures in the world. Japanese boasts two distinct written forms – hiragana and katakana, and makes extensive use of Chinese Kanji characters. Some Japanese speakers also live in the US, the Philippines and Brazil.
10. Lahnda, 118 million Native Speakers
Lahnda (Western Punjabi), is a Pakistani language that primarily includes Western Punjabi. The Punjab was sliced in two by the British when they left, and millions of people were forced to abandon their homeland. But they're slowly taking their revenge, Bollywood-style. Punjabi music now account for 50% of Indian chart-toppers.
French? German? Indonesian? You get a chance in this next list, the most commonly spoken languages by the total numberof people who speak them.
1. English, 1.134 billion total speakers
2. Mandarin Chinese, 1.118 billion total speakers
3. Hindi, 615 million total speakers
4. Spanish, 534 million total speakers
5. French 280 million total speakers
6. 'Standard' Arabic, 274 million total speakers
7. Bengali, 265 million total speakers
8. Russian, 258 million total speakers
9. Portuguese, 234 million total speakers
10. Indonesian, 199 million total speakers

SOURCE: Babbel.com
Keep in contact with The Thaiger by following our
Facebook page
.
Never miss out on future posts by
following The Thaiger
.


Find more SE Asian News courtesy of The Thaiger.

Broke? Find employment in Southeast Asia with JobCute Thailand. Rich? Invest in real estate across Asia with FazWaz Property Group. Even book medical procedures worldwide with MyMediTravel, all powered by DB Ventures.

France and Germany back in lockdown amid resurgence of Covid-19 in Europe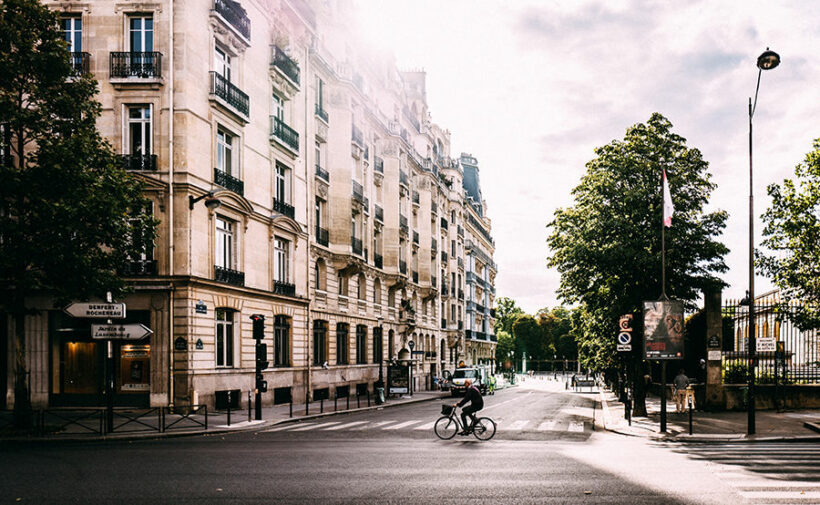 The leaders of France and Germany are once again having to introduce national lockdowns as the Covid-19 virus continues to surge across Europe. France is now recording over 36,000 (+36,437 yesterday) new cases a day, while Germany, which fared slightly better than other European countries during the first wave of the virus, is now seeing a dramatic rise in cases as winter approaches (+16,202 yesterday).
In announcing the new lockdown in France, President Emmanuel Macron warned that the country faces a second wave that could be worse than the first. Strict measures come into effect from tomorrow, with people not permitted to leave their homes unless it is to seek medical attention, purchase essential items, or to exercise for a maximum of an hour a day. However, schools remain open and people can still go to work if it is not possible for them to do their job from home.
"The virus is circulating at a speed that not even the most pessimistic forecasts had anticipated. Like all our neighbours, we are submerged by the sudden acceleration of the virus. We are all in the same position: overrun by a second wave which we know will be harder, more deadly than the first."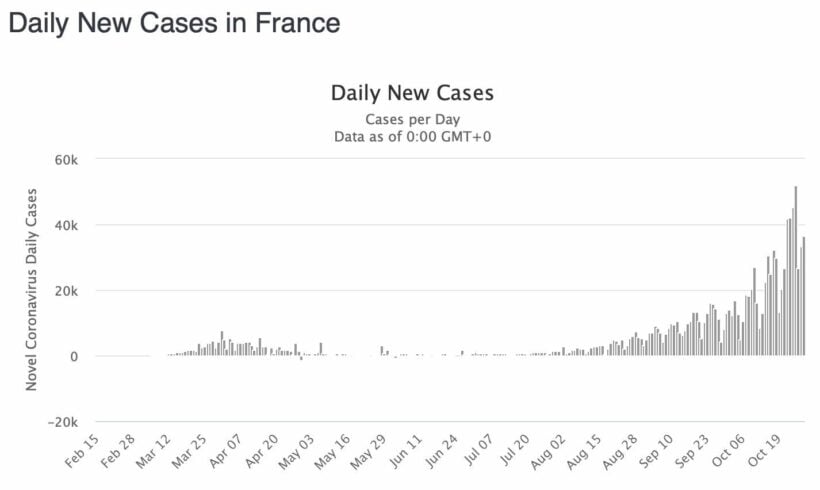 Over in Germany, Chancellor Angela Merkel has confirmed that from next Monday, November 2, to the end of November, all bars, restaurants, and theatres will close. Schools will remain open and shops will be permitted to operate under strict conditions. The chancellor warns that the measures are vital to protect the country's healthcare system.
"We need to take action now. Our health system can still cope with this challenge today, but at this speed of infections, it will reach the limits of its capacity within weeks."
Confirmation of lockdowns in Europe's biggest economies caused stock markets around the world to plummet, with European markets closing at their lowest level since late May. The S&P 500, which measures the performance of the 500 largest publicly traded companies in the US, was down 3%.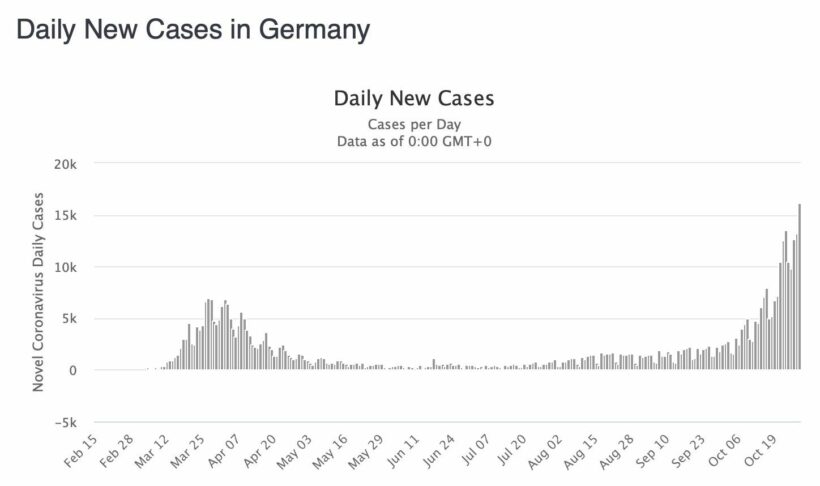 Meanwhile, with just 5 days to go before the presidential election, the US continues to set records with its rising numbers of virus cases. President Trump, however, remains undeterred, as he continues to hold public rallies, with many supporters not wearing masks.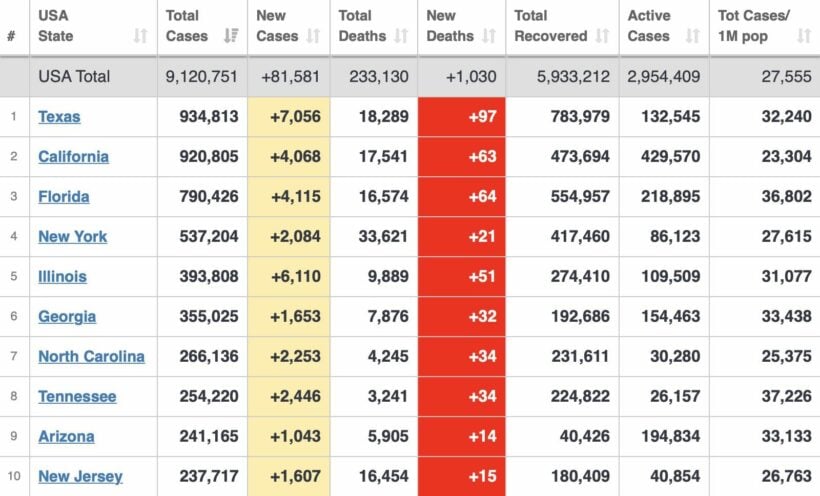 SOURCE: SBS News
Keep in contact with The Thaiger by following our
Facebook page
.
Never miss out on future posts by
following The Thaiger
.
Son of Sultan of Brunei dies at the age of 38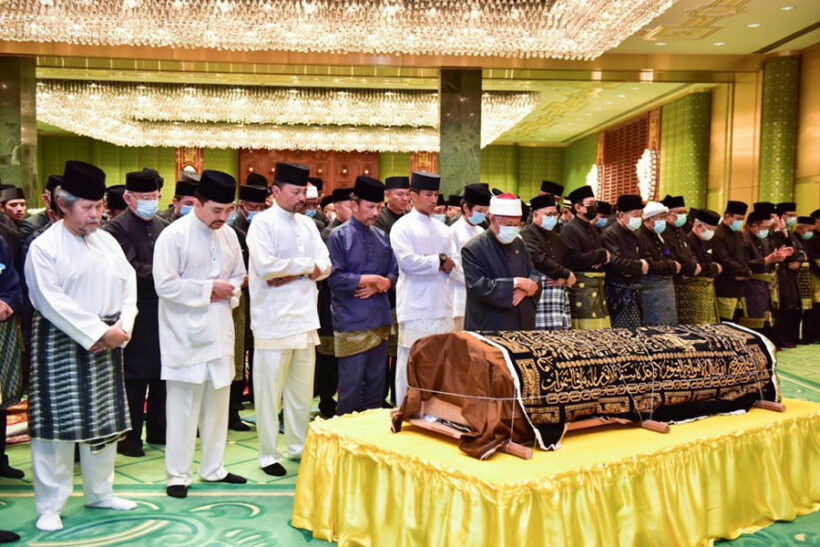 The son of the Sultan of Brunei has died at the age of 38, the government of Brunei has confirmed. Prince Azim, who was 4th in line to the throne, passed away on Saturday morning. While the cause of death has not been confirmed, his Wikipedia entry says he succumbed to a long illness.
CNN reports that the prince had made a name for himself as a Hollywood film producer, where he was known for hosting extravagant parties with celebrity guests that included Mariah Carey, Pamela Anderson, and Janet Jackson, among others. His success in film came despite international condemnation of his father's harsh rule in Brunei, where parts of Sharia law are in force and capital punishment involves death by stoning.
The nation of Brunei has entered a 7-day mourning period, with leaders from neighbouring countries expressing their condolences on the death of the prince. A statement from the Indonesian embassy in Brunei said Prince Azim, "will always be remembered fondly." The prime minister of Singapore, Lee Hsien Loong, described him as someone who was, "known for his kind and generous spirit, and for his dedication to charitable, educational, and youth causes."
SOURCE: CNN
Keep in contact with The Thaiger by following our
Facebook page
.
Never miss out on future posts by
following The Thaiger
.
Malaysian PM called to quit, criticised for "abuse of power" during Covid-19 crisis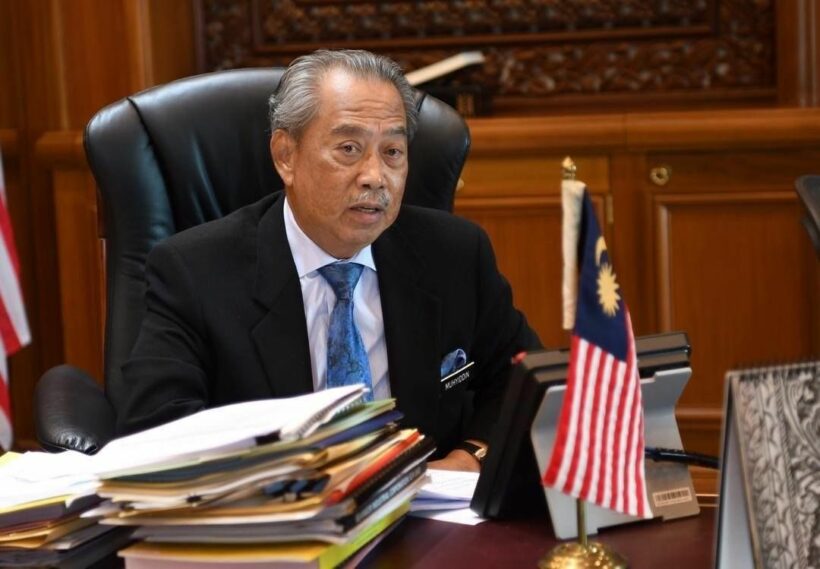 While protesters in Thailand are calling on PM Prayut Chan-o-cha to resign, the Malaysia PM Muhyiddin Yassin is experiencing similar calls after he attempted to declare a state of emergency amid a rise in Covid-19 infections, but the request was rejected by the Malaysian King.
Some say the prime minister's attempt to impose the order was intended to suspend parliament and "curb the government process". Opposition leader Anwar Ibrahim recently claimed he had the majority of support in parliament and challenged the prime minister. He suggested the call for a state of emergency was to avoid a vote on the annual supply bill which he may have lost, effectively a vote of no confidence in the current PM and his government.
When Muhyiddin requested a state of emergency, Anwar said the Malaysian PM was trying to "curb the parliamentary process." He said using the Covid-19 crisis as an excuse to suspend sessions is an "abuse of power" and called the state of emergency request a "descent into dictatorship and authoritarianism."
"A state of emergency is declared when there is a threat to our national security. But when the government is itself the source of that threat, then a state of emergency is nothing more than the descent into dictatorship and authoritarianism. I strongly advise Tan Sri Muhyiddin Yassin to consider the legacy of these actions he is taking out of self interest and selfishness."
Anwar released another media statement after the Malaysian King's refusal saying it "affirms the strength of the constitutional monarchy and parliamentary democracy."
King Al-Sultan Abdullah rejected the emergency order request yesterday. The prime minister holds a slim majority in parliament, but with his request rejected by the King, his hold on power is now palpably weaker. Now some leaders are calling on Muhyiddin to resign.
Ahmad Puad Zarkashi, a senior leader in the United Malays National Organisation made a Facebook post calling on the prime minister to resign.
"Thankfully, His Majesty the King was not influenced by the political game that could drag the country into more critical territory… The people's wellbeing is more important. By right, Muhyiddin should step down."
Opposition lawmaker Wong Chen calls the proposal for a state of emergency "malicious" and says the prime minister should resign or fire ministers who proposed the emergency orders.
MEDIA STATEMENT
23 October 2020

I am deeply concerned about reports that the government is seeking to implement emergency measures to curb the parliamentary process. pic.twitter.com/pZB40FMjf4

— Anwar Ibrahim (@anwaribrahim) October 23, 2020
SOURCES: Reuters | Twitter: Anwar Ibrahim
Keep in contact with The Thaiger by following our
Facebook page
.
Never miss out on future posts by
following The Thaiger
.