World News: U.N. recognises sovereign state of Palestine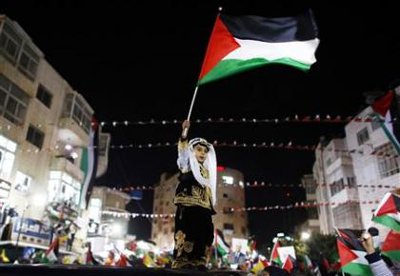 PHUKET MEDIA WATCH
– World news selected by Gazette editors for Phuket's international community
Palestinians win de facto U.N. recognition of sovereign state
Reuters / Phuket Gazette
PHUKET: The 193-nation U.N. General Assembly yesterday overwhelmingly approved the de facto recognition of the sovereign state of Palestine after Palestinian President Mahmoud Abbas called on the world body to issue its long overdue "birth certificate."
The U.N. victory for the Palestinians was a diplomatic setback for the United States and Israel, which were joined by only a handful of countries in voting against the move to upgrade the Palestinian Authority's observer status at the United Nations to "non-member state" from "entity," like the Vatican.
Britain called on the United States to use its influence to help break the long impasse in Israeli-Palestinian peace talks. Washington also called for a revival of direct negotiations.
There were 138 votes in favour, nine against and 41 abstentions. Three countries did not take part in the vote, held on the 65th anniversary of the adoption of U.N. resolution 181 that partitioned Palestine into separate Jewish and Arab states.
Thousands of flag-waving Palestinians in the West Bank and the Gaza Strip set off fireworks and danced in the streets to celebrate the vote.
The assembly approved the upgrade despite threats by the United States and Israel to punish the Palestinians by withholding funds for the West Bank government. U.N. envoys said Israel might not retaliate harshly against the Palestinians over the vote as long as they do not seek to join the International Criminal Court.
If the Palestinians were to join the ICC, they could file complaints with the court accusing Israel of war crimes, crimes against humanity and other serious crimes.
U.S. Secretary of State Hillary Clinton called the vote "unfortunate and counterproductive," while the Vatican praised the move and called for an internationally guaranteed special status for Jerusalem, something bound to irritate Israel.
The much-anticipated vote came after Abbas denounced Israel from the U.N. podium for its "aggressive policies and the perpetration of war crimes," remarks that elicited a furious response from the Jewish state.
"Sixty-five years ago on this day, the United Nations General Assembly adopted resolution 181, which partitioned the land of historic Palestine into two states and became the birth certificate for Israel," Abbas told the assembly after receiving a standing ovation.
"The General Assembly is called upon today to issue a birth certificate of the reality of the State of Palestine," he said.
Israeli Prime Minister Benjamin Netanyahu responded quickly, condemning Abbas' critique of Israel as "hostile and poisonous," and full of "false propaganda.
"These are not the words of a man who wants peace," Netanyahu said in a statement released by his office. He reiterated Israeli calls for direct talks with the Palestinians, dismissing Thursday's resolution as "meaningless."
ICC threat
A number of Western delegations noted that the vote should not be interpreted as formal legal recognition of a Palestinian state. Formal recognition of statehood is something that is done bilaterally, not by the United Nations.
Granting Palestinians the title of "non-member observer state" falls short of full U.N. membership – something the Palestinians failed to achieve last year. But it does have important legal implications – it would allow them access to the ICC and other international bodies, should they choose to join.
Abbas did not mention the ICC in his speech. But Palestinian Foreign Minister Riyad al-Maliki told reporters after the vote that if Israel continued to build illegal settlements, the Palestinians might pursue the ICC route.
"As long as the Israelis are not committing atrocities, are not building settlements, are not violating international law, then we don't see any reason to go anywhere," he said.
"If the Israelis continue with such policy – aggression, settlements, assassinations, attacks, confiscations, building walls – violating international law, then we have no other remedy but really to knock those to other places," Maliki said.
In Washington, a group of four Republican and Democratic senators announced legislation that would close the Palestinian office in Washington unless the Palestinians enter "meaningful negotiations" with Israel, and eliminate all U.S. assistance to the Palestinian Authority if it turns to the ICC.
"I fear the Palestinian Authority will now be able to use the United Nations as a political club against Israel," said Republican Senator Lindsey Graham, one of the sponsors.
Abbas led the campaign to win support for the resolution, which followed an eight-day conflict this month between Israel and Islamists in the Gaza Strip, who are pledged to Israel's destruction and oppose a negotiated peace.
The vote highlighted how deeply divided Europe is on the Israeli-Palestinian conflict.
At least 17 European nations voted in favor of the Palestinian resolution, including Austria, France, Italy, Norway and Spain. Abbas had focused his lobbying efforts on Europe, which supplies much of the aid the Palestinian Authority relies on. Britain, Germany and many others chose to abstain.
The traditionally pro-Israel Czech Republic was unique in Europe, joining the United States, Israel, Canada, Panama and the tiny Pacific Island states Nauru, Palau, Marshall Islands and Micronesia in voting against the move.
"Hope some reason will prevail"
Peace talks have been stalled for two years, mainly over Israeli settlements in the West Bank, which have expanded despite being deemed illegal by most of the world. There are 4.3 million Palestinians in the West Bank and Gaza.
After the vote, U.S. Ambassador to the United Nations Susan Rice called for the immediate resumption of peace talks.
"The Palestinian people will wake up tomorrow and find that little about their lives has changed save that the prospects of a durable peace have only receded," she said.
She added that both parties should "avoid any further provocative actions in the region, in New York or elsewhere."
Palestinian Prime Minister Salam Fayyad said he hoped all sides would use the vote to push for new breakthroughs in the peace process.
"I hope there will be no punitive measures," Fayyad told Reuters in Washington, where he was attending a conference.
"I hope that some reason will prevail and the opportunity will be taken to take advantage of what happened today in favor of getting a political process moving," he said.
Britain's U.N. ambassador, Mark Lyall Grant, told reporters it was time for recently re-elected U.S. President Barack Obama to make a new push for peace.
"We believe the window for the two-state solution is closing," he said. "That is why we are encouraging the United States and other key international actors to grasp this opportunity and use the next 12 months as a way to really break through this impasse."
— Reuters
Keep in contact with The Thaiger by following our
Facebook page
.
Never miss out on future posts by
following The Thaiger
.


Find more SE Asian News courtesy of The Thaiger.

Broke? Find employment in Southeast Asia with JobCute Thailand. Rich? Invest in real estate across Asia with FazWaz Property Group. Even book medical procedures worldwide with MyMediTravel, all powered by DB Ventures.

Covid-19 deaths surpass 1 million whilst more reports emerge about former patients' "brain fog"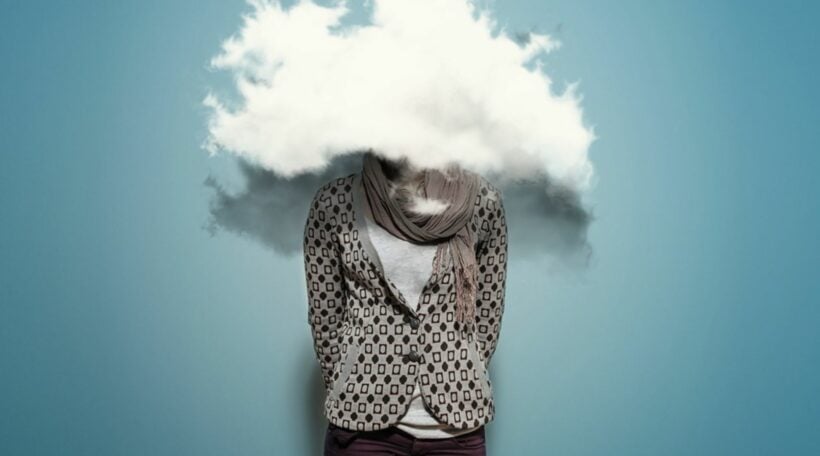 The world's Covid-19-related deaths has passed the 1 million mark overnight as the the cycle of the world's lockdowns and re-openings are getting mixed results. As of this morning, Thai time, the number of total deaths has reached 1,002,389, with 4,000-6,000 deaths still being recorded, globally, every day. And rising. On a more positive note, the number of daily deaths continues to level off, even dropping some weeks, as treatments continue to improve and the virus is better understood. At this stage, officially, only 0.42% of the world's population has so far been infected, according to worldometers.info.
The milestone comes in a week where another report from the UK catalogues the "brain fog" experienced by former Covid-19 sufferers.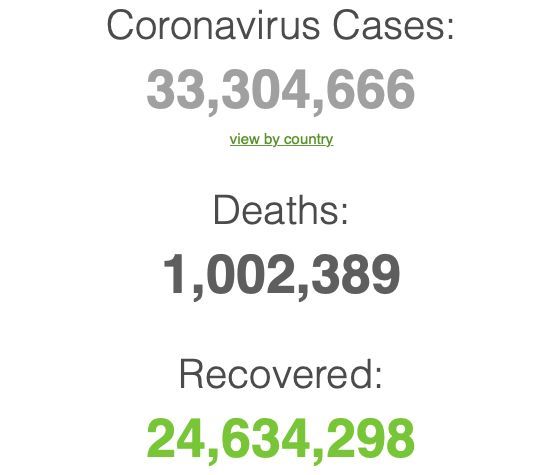 The current hotspots for the virus, now 9 months in circulation, of new daily cases is led by India. Yesterday, India added 82,000+ cases to the world total whilst the US is showing a resurgence in new cases after dropping the average down during August. There is also a resurgence in new cases in parts of Europe, including the UK, which is now recording more new cases than it was at its peak in the first wave in April and May this year. The following graphs records the top 10 countries for new Covid-19 cases recorded yesterday…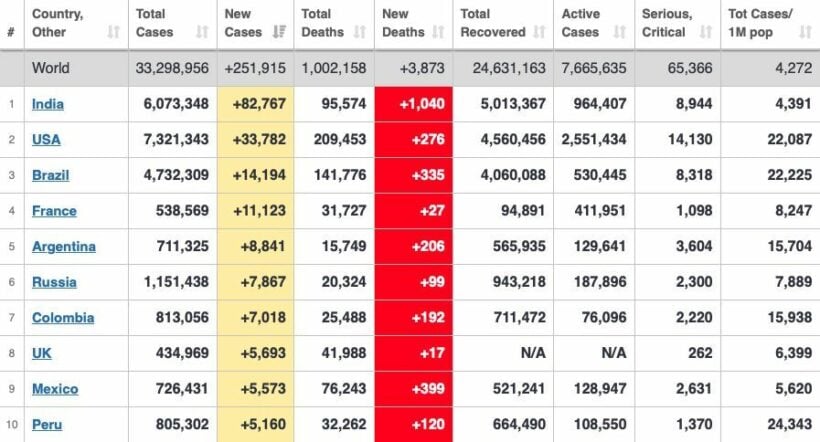 SOURCE: worldometers.info
Both South America and India are showing the highest rates of new cases, in pure numbers, whilst US health authorities are concerned about the latest surge in new cases as the country starts to head into its autumn and cooler weather.
Meanwhile, more former Covid-19 patients, even those who only suffered mild symptoms, continue to report about long-term effects from the coronavirus.
In Canada, some 130,000 Canadians have recovered but some patients report that they're experiencing "debilitating side effects" months after their infection. Canadian scientists report that they are finding some of the long-term effects of Covid-19 include heart damage as well as neurological issues like "brain fog" and "difficulty thinking". Other patients are reporting hair loss, fatigue and even painful lesions called "Covid toes," many weeks or even months after infection.
One study based out of Italy reports that nearly 90% of patients who have recovered from Covid-19 reported at least one persistent symptom two months later.
39 doctors wrote about these "long-haulers" and their battle with Covid-19 and their persistent symptoms in a manifesto published in the British Medical Journal. Following the report, the doctors called on politicians, scientists and public health officials to conduct more research into chronic Covid-19 symptoms and to create additional clinical services.
"Failure to understand the underlying biological mechanisms causing these persisting symptoms risks missing opportunities to identify risk factors, prevent chronicity, and find treatment approaches for people affected now and in the future."
The reports also defined the affected patients as not in the current list of "at risk" Covid-19 patients – usually elderly with underlying conditions – but instead representing a much wider demographic of younger and healthy patients who were experiencing the post-Covid symptoms.
SOURCE: BBC | CTV News
Keep in contact with The Thaiger by following our
Facebook page
.
Never miss out on future posts by
following The Thaiger
.
IATA proposes Covid testing before travelling to replace quarantine on arrival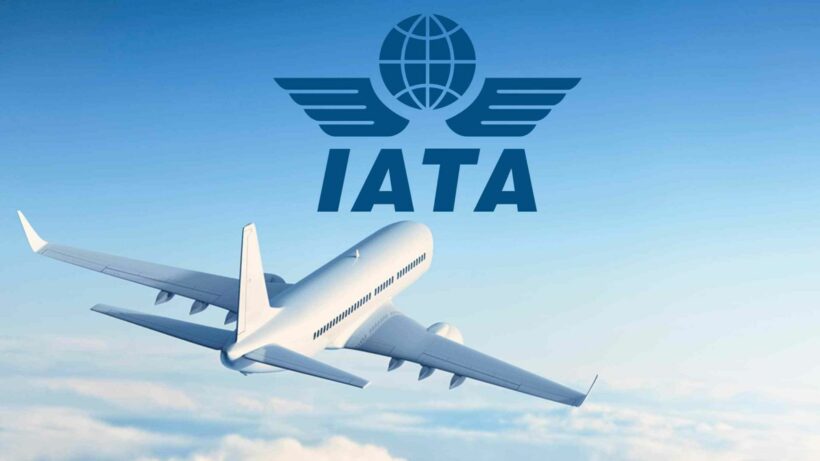 The International Air Transport Association is proposing travellers to take a Covid test prior to departure to replace worldwide mandatory quarantines on arrival. The push comes after it announces that international travel is down by 92% this year due to the Covid-19 pandemic. As many countries are imposing mandatory quarantines that can be not only expensive but up to 14 days long, the IATA is calling for all countries to work together to create a pre-flight testing requirement in all airports.
Alexandre de Juniac, IATA's Director General and CEO says that Covid testing is getting faster, cheaper and more accurate, which is why it is urgent to help kick-start the world economy by doing away with mandatory quarantines.
"The key to restoring the freedom of mobility across borders is systematic Covid-19 testing of all travelers before departure. This will give governments the confidence to open their borders without complicated risk models that see constant changes in the rules imposed on travel. Testing all passengers will give people back their freedom to travel with confidence. And that will put millions of people back to work."
He says the removal of such quarantine requirements for nations like Canada and UK would also help those nationals to leave their countries confidently by knowing that accurate testing would be in place. IATA has also asked for feedback and says of those travellers polled, 65% agree that if a person tests negative for Covid-19, then they should not have to undergo a quarantine on arrival. 84% also agree that, instead, travellers should be required to get tested with 88% even agreeing that they would submit to testing as part of the travel process.
Over 5000 travel businesses have reportedly backed the IATA's proposal after submitting an open letter to the president of the European Commission, demanding the EU to take action. However, testing and later vaccinating 7.8 billion people could prove to be a monumental task, one that may take months to devise a streamlined plan to carry out.
SOURCE: Travel Off Path
Keep in contact with The Thaiger by following our
Facebook page
.
Never miss out on future posts by
following The Thaiger
.
Vietnam's booming manufacturing sector reduced to a trickle as world pandemic kills demand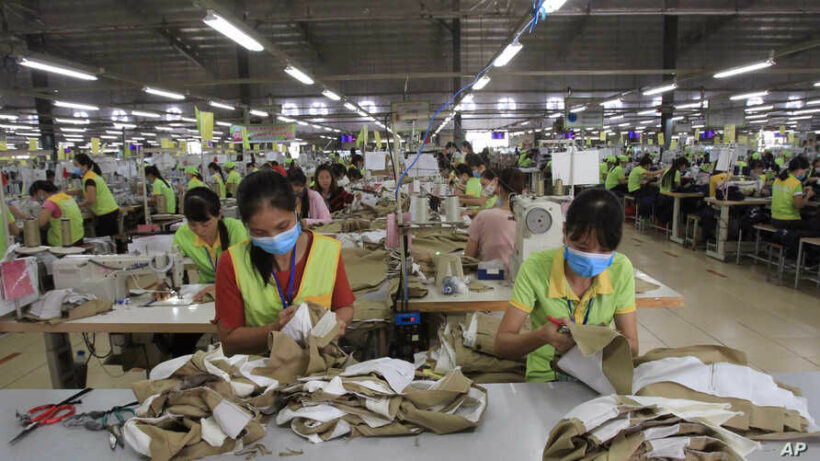 Vietnamese finance officials are downgrading expectations for a recovery of the south east Asian nation's economy in 2021. The normally fast-growing gross domestic product in 2020 has stalled due to a huge drop in local and global demand, and the absence of international tourism. The booming economy, growing at an average of 6% per year since 2012, will struggle to reach a growth rate of 2% this year.
Fuelled by manufactured exports, the Vietnam economy has dropped back to a trickle. The Asian Development Bank estimates that this year's GDP growth could be as low as 1.8%. The Vietnamese factories, that usually crank out shoes, garments, furniture and cheap electronics, are seeing dropping demand as the world's consumer confidence drops dramatically.
Stay-at-home rules in Europe and America are keeping are keeping people away from retail stores. And despite the acceleration of online retail, many of the consumers are emerging from the Covid Spring and Summer with vastly reduced spending power.
The headaches of 2020 are also challenging Vietnam to maintain its reputation as south east Asia's manufacturing hotspot. Rising costs and xenophobic foreign policy have put China 'on the nose' with some governments, complicating factory work in China, whilst other south east Asian countries lack infrastructure and are incurring higher wage costs.
One Vietnamese factory operated by Taiwan-based Pou Chen Group, which produces footwear for top international brands, has laid off 150 workers earlier this year. There are hundreds more examples of the impact of falling demand in the bustling Vietnamese manufacturing economy.
Vietnam's border closure is also preventing investors from making trips, setting up meetings and pushing projects forward. Those projects in turn create jobs, fostering Vietnam's growing middle class. Tourism has also been badly affected by the restrictions on travel. "International tourism is dead," says Jack Nguyen, a partner at Mazars in Ho Chi Minh City.
"Inbound tourism usually makes up 6% of the economy."
"Things will only pick up only when the borders are open and there's no quarantine requirements. Who knows when that's going to be."
A mid-year COVID-19 outbreak in the coastal resort city Danang followed by the start of the school year has reduced domestic travel, analysts say. Some of the country's hotels are up for sale as a result.
"Recovery could take 4 years."
The Vietnamese Ministry of Planning and Investment is now warning that global post-pandemic recovery could take as long as 4 years, perhaps more.
Not that foreign investors in the country are pulling out. Indeed, many are tainge a long-term view that Vietnam's underlying strengths will outlive Covid-19. Vietnam reports just 1,069 coronavirus cases overall.
SOURCE: VOA News
Keep in contact with The Thaiger by following our
Facebook page
.
Never miss out on future posts by
following The Thaiger
.