World News: Talks to break US "fiscal cliff" resumed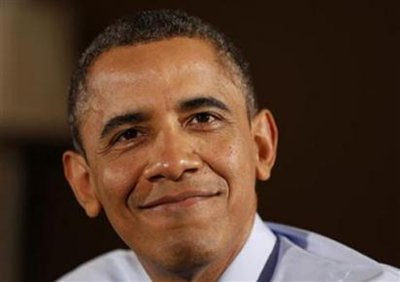 PHUKET MEDIA WATCH
– World news selected by Gazette editors for Phuket's international community
Both sides hint at renewed talks on U.S. "fiscal cliff"
Reuters / Phuket Gazette
PHUKET: With little to show after a month of posturing, the White House and Republicans in Congress dropped hints yesterday that they had resumed low-level private talks on breaking the stalemate over the "fiscal cliff" but refused to divulge details.
A day after a phone conversation between President Barack Obama and John Boehner, the Republican speaker of the House of Representatives, appeared to kick-start communications, both sides used similar language to describe the state of negotiations but imposed a media blackout on developments.
"Lines of communication remain open," White House spokesman Jay Carney told reporters when pressed on whether staff talks were taking place to avoid the steep tax hikes and budget cuts set for the first of next year unless the parties agree on a way to stop them.
Asked the same question, Boehner spokesman Michael Steel also said "lines of communication are open."
The acknowledgement, even without signs of anything approaching a breakthrough, passed for encouraging news after a week of public manoeuvring on the fiscal cliff by both sides to gain the maximum political and public relations advantage.
Republicans have worried publicly and privately that they are losing the war of appearances in the battle over the cliff.
Another poll showed Republicans may have reason to worry about public perception. A Quinnipiac University survey found respondents trust Obama and Democrats more than Republicans on the cliff talks by a wide margin – 53 percent to 36 percent.
In both public statements and private encounters, Obama has tried to encourage Republicans wavering from the position of the party leadership.
Republican Representative Tom Cole, who last week broke ranks with his party and agreed to accept higher tax rates on the richest Americans, said Obama took him aside at a White House Christmas party on Monday and joked about the criticism Cole had received from Republicans.
"The president pulled me over and he said, 'Cole, come closer, I want to see the bruises,'" Cole told Reuters. "He said, 'Seriously, I will go further on this thing than you guys think. I know we can get something done.'"
While other Republicans have questioned Obama's commitment, Cole said, "I take him at his word," adding: "The best is to get to that discussion as quickly as we can."

'Solvable problem'
Obama, meanwhile, played to his strengths with the latest in a series of the sort of public events he has used against Republicans in the fiscal cliff fight: a visit with a family in the Virginia suburbs of Washington to illustrate how Republican tax proposals would hurt the middle class.
"The message that I think we all want to send to members of Congress is: this is a solvable problem," Obama said while visiting the home of a couple in Falls Church, Virginia. "We are in the midst of the Christmas season and I think the American people are counting on this getting solved."
Neither side in the showdown would characterize Wednesday's conversation between Boehner and Obama or suggest it opened up new area of compromise.
Obama and Democrats in Congress want the tax cuts set to expire at the end of the year to be extended for taxpayers with incomes below $250,000 a year but not for the wealthiest 2 percent of Americans.
In exchange, the president has said he is willing to consider significant spending cuts wanted by Republicans to "entitlement" programs such as Medicare, the government health insurance plan for seniors.
Republicans have held out for an extension of all the tax cuts, but they have become increasingly divided about whether they can prevail in the face of Obama's firm stance and Republican control of only the House but not the U.S. Senate.
Debt limit
The debt ceiling issue – the same one that provoked a showdown in 2011 that led to a downgrading of the U.S. credit rating – has become a centrepiece of the fiscal cliff debate, thanks in part to Obama's insistence that Congress give him enhanced power to increase the debt limit, which needs to be raised again in the next few months.
"It ought to be done without delay and without drama," Carney, the White House spokesman, said of raising the debt ceiling.
That issue produced a largely partisan procedural scuffle on Thursday in the Senate when Republicans tried to provoke a vote on giving Obama the power to raise the debt ceiling on his own.
Senate Republican leader Mitch McConnell, who had argued that not even Democrats would support giving Obama greater flexibility, tried to prove it by pushing for a vote.
When Senate Democratic leader Harry Reid went ahead and scheduled it, confident he had enough support to win on a straight majority vote, the Republicans backed down, with McConnell demanding that 60 votes be required for passage, more than the Democrats can muster.
No new vote was scheduled. While the measure could come up again, it was dead for the moment.
"Senator McConnell took obstruction to new heights by filibustering his own bill," Reid said in a statement.
Democratic Senator Charles Schumer of New York told reporters that Republicans were losing the argument on raising top tax rates and "are trying to pivot away to other parts of the fiscal cliff in a desperate attempt to assert leverage and change the subject."
The exchange may be a taste of things to come as Congress moves toward the fiscal cliff deadline.
Economists have warned a plunge over the cliff could drive the economy back into a recession. Mark Zandi, chief economist at Moody's Analytics, told the congressional Joint Economic Committee that failure to strike a deal could have serious economic consequences relatively quickly.
"By mid-February you would be doing a lot of damage," Zandi said.
— Reuters
📱 Download our app on Android or iOS for instant updates on your mobile
📧 Subscribe to our daily email newsletter
👍 Like/Follow us on Facebook
🔔 Subscribe to or Join our YouTube channel for daily video updates


Find more SE Asian News courtesy of Thaiger.

Broke? Find employment in Southeast Asia with JobCute Thailand. Rich? Invest in real estate across Asia with FazWaz Property Group. Even book medical procedures worldwide with MyMediTravel, all powered by DB Ventures.

Fake Pfizer vaccines seized in Mexico and Poland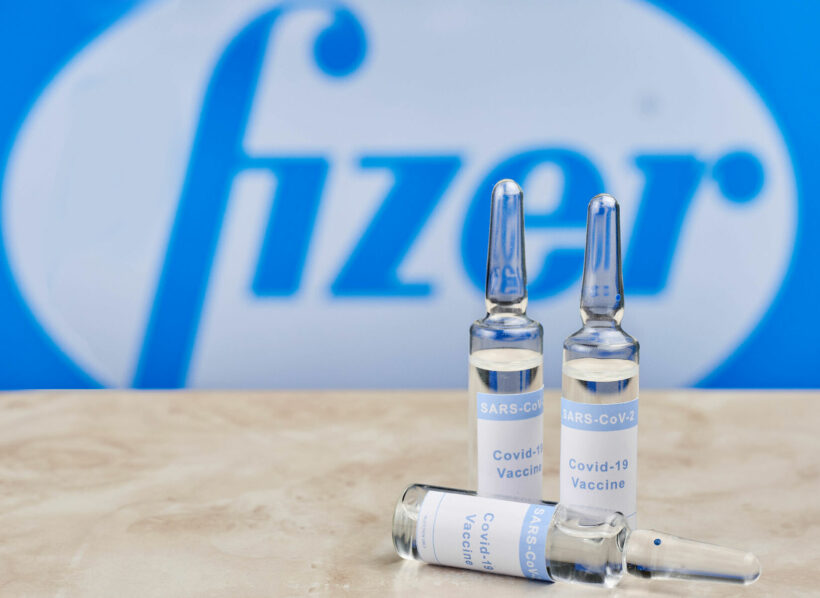 A wave of fake Pfizer vaccines have been seized in Mexico and Poland where counterfeiting Covid-19 jabs has become a big business. The US pharmaceutical company confirms that the jabs that have been collected were not authentic and were selling on the black market for up to US $1,000 per vaccine. A Pfizer spokesperson said that they're aware that anonymous online selling makes it easy to commit fraud and to pedal counterfeit Covid-19 vaccines and that this problem is growing as people are desperate for vaccination and to finally reach an end to the Coronavirus pandemic.
In Mexico, at least 80 people were injected with these fake Covid-19 jabs according to a report in the Wall Street Journal. Mexican officials said that they identified the counterfeit vaccines by checking the fake serial numbers and expiration dates. While the vaccines do not appear to be harmful in any way, they also definitely do not offer any protection against Covid-19. The jabs were found stored in beer coolers and some were identified to contain nothing more than distilled water.
The World Health Organization issued a warning last month that these fake Pfizer vaccines have been found in Mexico and may still be circulating. In Neuvo Leon, a northern Mexican state, Mexican authorities first identified bogus jabs being sold on the black market in February. Pfizer had tested these vaccines and confirmed they were not real Covid-19 jabs.
Mexico is also looking at a recent arrival of 6000 vaccines purportedly of the Russian Sputnik vaccine. This shipment was seized on a private plane en route to Honduras last month.
The shortage of availability of authentic vaccines in many parts of the world has led to a rise in counterfeit production and scams. Last month an army medic was accused of selling fake vaccines to Thai soldiers. As supply and production slowly increase this problem may lessen, but while production is not meeting demand there is a window of opportunity for scammers. Fake vaccines in China had been reportedly circulating since September.
Meanwhile in Poland officials confiscated counterfeit vaccines filled with a substance that's used in anti-wrinkle cream and beauty products. Polish police seized a box labelled as the Pfizer vaccine from a man's apartment. Pfizer easily identified the counterfeit product because they use different vials than what the company uses for its Covid-19 jab. In fact, the police also found identical vials from anti-wrinkle treatment products in the man's apartment. Fortunately, it looked like nobody had received a fake injection yet. The man was arrested and charged with fraud.
SOURCE: Thai PBS World and Wall Street Journal
📱 Download our app on Android or iOS for instant updates on your mobile
📧 Subscribe to our daily email newsletter
👍 Like/Follow us on Facebook
🔔 Subscribe to or Join our YouTube channel for daily video updates
Thai chef pleads for justice after child kills her cat in New York park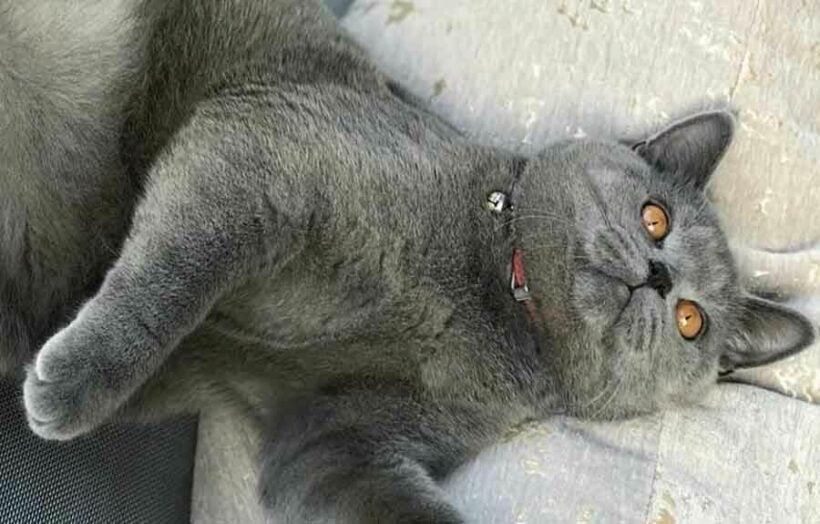 A Thai-born chef, who now lives in New York, has launched a social media campaign calling for justice for her pet cat after the feline was attacked and killed by a child. Suchanan "Rung" Aksornnan says she was walking her cats, Ponzu and Kimchi, along with her dog, Tofu, and parakeet, Mango, in a Brooklyn park, when a boy ran towards her and grabbed Ponzu's leash with such force that the cat, who suffers with a heart condition, flew into the air before hitting the ground. The boy then proceeded to drag the cat several metres, with the animal later dying of his injuries.
It's understood Suchanan confronted the boy and his family but received no apology. The child's family, understood to be Puerto Rican nationals, have defended the boy, saying Suchanan shouldn't have been walking her cat in a public place. The confrontation became physical, with Suchanan slapped in the face, strangled, and kicked, according to the Coconuts report. Her boyfriend's nose was also broken before passers-by came to their rescue.
Police have now arrested a 42 year old woman named as Evelyn Serrano, who has been charged with assault. Suchanan says she too has visited the police station to provide additional information and the Thai consulate has been in touch to offer assistance. Meanwhile, news of the cat's death has gone viral on social media, with #justiceforponzo trending on Instagram, where Ponzu had over 38,000 followers.
Suchanan owns an Asian-fusion restaurant in Brooklyn. She was born in Chiang Mai and moved to the US with her family at the age of 15.
SOURCE: Coconuts
📱 Download our app on Android or iOS for instant updates on your mobile
📧 Subscribe to our daily email newsletter
👍 Like/Follow us on Facebook
🔔 Subscribe to or Join our YouTube channel for daily video updates
India sees record Covid-19 infections, oxygen shortages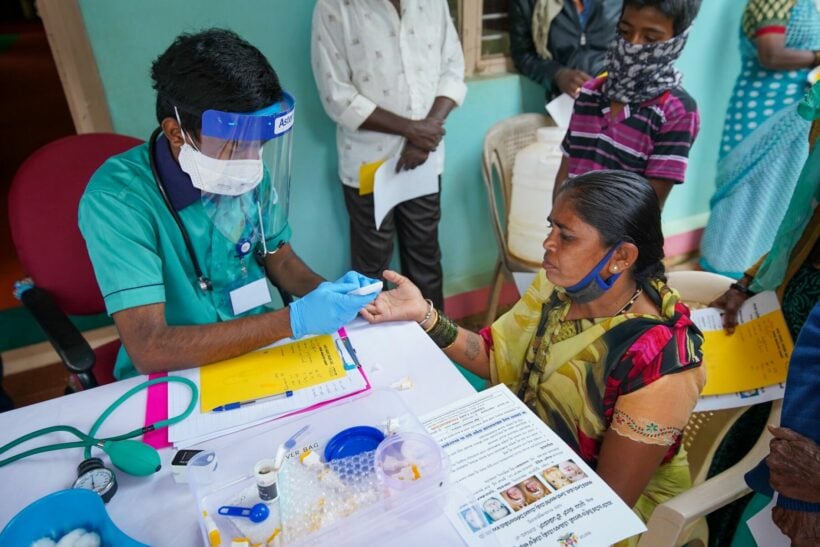 India is experiencing record infections and deaths due to Covid-19 and is now running dangerously low on oxygen supplies. The countries second wave of the virus includes a dangerous virus variant that is spreading quickly and has infected 3.5 million people just this month. In the last 24 hours, 295,000 new infections occurred with just over 2,000 deaths. Prime minister Narendra Modi said that India was in for a big fight and that the second wave of Covid-19 came like a storm.
India had done relatively well during the first wave of the coronavirus for a country dense with 1.3 billion inhabitants. In the last few weeks though people have let their guard down with millions attending religious festivals cricket matches huge weddings, and political rallies around the country. This coinciding with delays and even stopping of production for Covid-19 vaccines and medication along with a lack of oxygen being generated in India is leading to new levels of crisis.
With oxygen supplies dwindling throughout India, relatives of Covid-19 patients are buying black-market oxygen supplies for hyper-inflated prices. Some hospitals are said to be down to their last few hours of oxygen supplies. The health minister of New Delhi is pleading with the government to focus on the oxygen supply chain in India before it devolves into a serious crisis.
Mumbai is the centre of this most recent surge and oxygen shortages there are no better. One doctor said in the event of an oxygen shortage they would usually just relocate patients to another hospital, but now no hospital has the needed surplus. The prime minister said that the government, federal and local, along with private enterprise are working to increase oxygen supplies in India.
New Delhi is in the middle of a week-long lockdown and several other Indian States are facing shut down this weekend. Several countries are cancelling flights or moving India to advisory lists, urging their citizens not to travel there. The United Kingdom and the United States have both flagged India as unsafe to travel, while New Zealand and Hong Kong have completely banned flights.
Vaccination has been hit or miss in India, with early criticism for exporting jobs produced there while so few had been administered locally. Now India has stopped exporting AstraZeneca vaccines, and more than 130 million jabs have been given though supplies have still been limited. Data is expected in the next few weeks about the effect of the Indian Covid-19 variant. As of now, India is second to only the US in total cases with 15.6 million infections and over 180,000 deaths.
SOURCE: Bangkok Post
📱 Download our app on Android or iOS for instant updates on your mobile
📧 Subscribe to our daily email newsletter
👍 Like/Follow us on Facebook
🔔 Subscribe to or Join our YouTube channel for daily video updates