Sunni insurgents close in on Iraq's biggest oil refinery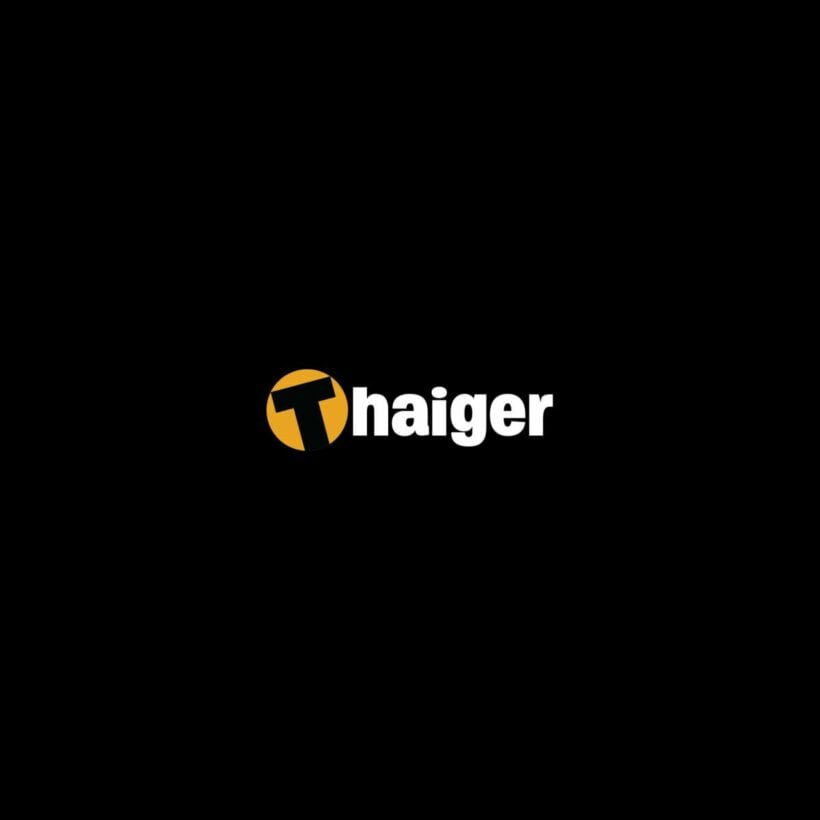 PHUKET MEDIA WATCH
– World news selected by Gazette editors for Phuket's international community
Sunni insurgents close in on Iraq's biggest oil refinery
Reuters / Phuket Gazette
PHUKET: Sunni insurgents from an al Qaeda splinter group closed in on Iraq's biggest oil refinery yesterday after seizing the northern city of Mosul in a devastating show of strength against the Shi'ite-led government.
Security sources said militants from the Islamic State in Iraq and the Levant (ISIL) – Sunni militants waging sectarian war on both sides of the Iraqi-Syrian frontier – drove into the town of Baiji late on Tuesday in armed vehicles, torching the court house and police station after freeing prisoners.
The militants offered safe passage to some 250 men guarding the refinery on the outskirts of Baiji on condition they leave.
Iraq's Foreign Minister Hoshyar Zebari called on his country's leaders to come together to face "the serious, mortal" threat. "The response has to be soon. There has to be a quick response to what has happened," he said during a trip to Greece.
Zebari said Baghdad would work with forces from the nearby Kurdish autonomous region to drive the fighters from Mosul.
Baiji resident Jasim al-Qaisi said the militants had also asked senior tribal chiefs in Baiji to persuade local police and soldiers not to resist their takeover.
"Yesterday at sunset some gunmen contacted the most prominent tribal sheikhs in Baiji via cellphone and told them: 'We are coming to die or control Baiji, so we advise you to ask your sons in the police and army to lay down their weapons and withdraw before (Tuesday) evening prayer'."
The Baiji refinery can process 300,000 barrels per day and supplies oil products to most of Iraq's provinces and is a major provider of power to Baghdad. A worker there said the morning shift had not been allowed to take over and the night shift was still on duty.
The push into Baiji began hours after ISIL overran Mosul, one of the great Sunni historic cities, advancing their aim of creating a Sunni Caliphate straddling the border between Iraq and Syria.
DOMINANT PLAYER
ISIL has become a dominant player in Iraq and Syria where it has seized a string of cities over the past year, often fighting other Sunni groups.
An estimated 500,000 Iraqis have already fled Mosul, home to some 2 million people, and the surrounding province, the International Organisation for Migration said on Wednesday.
The fall of Mosul is a slap to Baghdad's efforts to quash Sunni militants who have regained ground and strength in Iraq over the past year, seizing Sunni towns of Falluja and parts of Ramadi in the desert west of Baghdad at the start of the year.
The United States, which pulled its troops out from Iraq to and half years ago, pledged to help Iraqi leaders "push back against this aggression" as the government of Prime Minister Nuri al-Maliki asked parliament to declare a state of emergency.
It said Washington would support "a strong, coordinated response", adding that "ISIL is not only a threat to the stability of Iraq, but a threat to the entire region".
ISIL control in the Sunni Anbar province as well as around Mosul in the north, would help the Islamist group consolidate its grip along the frontier with Syria, where they are fighting President Bashar al-Assad, an ally of Shi'ite Iran.
Fleeing residents said ISIL fighters were leaving their stamp everywhere in the cities they seized, planting their black flags and banners on police stations, army barracks and other government buildings.
"They are all masked, but they don't do us any harm," said a 13-year old schoolboy, describing the militants who pushed into his hometown of Mosul.
A 40-year old man who fled Mosul with his family said: "We are frightened because we don't know who they are. They call themselves the revolutionaries. They told us not to be scared and that they came to liberate and free us from oppression."
KURDISH HELP?
Critics say the failure of Maliki, a Shi'ite Muslim in power for eight years, to address grievances among the once dominant Sunni minority led to a rise in Sunni militancy and pushed Sunni groups and tribes to rally behind ISIL.
Many Sunnis feel disenfranchised and some have made common cause with foreign Islamist radicals, first against the U.S. troops that overthrew Sunni dictator Saddam Hussein in 2003 and now Shi'ite-led Iraqi forces.
Most families fled north towards the nearby Kurdistan region, where Iraq's ethnic Kurds have autonomy and their own large and disciplined military force, the Peshmerga.
Some officials in Baghdad spoke of seeking help for Mosul from Kurdish Peshmerga, which have long been a force in the jockeying between Shi'ites, Kurds and Sunnis for influence and, especially, for control of oilfields in the north of Iraq.
Two officials in the ministry of Peshmerga said on Wednesday that there was no military coordination between Baghdad and Arbil, but that on the ground locally there was some coordination between Iraqi army and Kurdish forces.
Peshmerga now control the Rabia area on the border with Syria after the Iraqi army allowed them to deploy there and also the Kusk base, 45 km west of Mosul, and some other brigade headquarters
Asked whether the Peshmerga would try to enter Mosul, Halgurd Hikmat, media officer at ministry of Peshmerga, said that depended on the President of the region and that a formal request would have to be made by Maliki, who is commander of the Iraqi armed forces.
ISIL, led by Abu Bakr al-Baghdadi, broke with al Qaeda's international leader, Osama bin Laden's former lieutenant Ayman al-Zawahri, and has clashed with al Qaeda fighters in Syria.
The group, originally rooted in austere Sunni groups like the Tawhid, fought US and Iraqi forces after Saddam's fall and the Shi'ite rise to power that ending decades of Sunni rule. ISIL regards Shi'ites as heretics.
ISIL posted photographs of its fighters wearing black balaclavas on its "Nineveh State" Twitter account, interspersed with verses from the Koran. The group dubbed the Mosul offensive "Enter Upon Them Through The Gates".
In a newsletter, ISIL enjoined Sunnis to join them in the fight against Maliki's "Safavid" army – a reference to the Persian dynasty that promoted Shi'ite Islam.
"Join the ranks oh brothers!" ran one slogan. "Maliki's tyrannical strength no match for pious believers."
In the province of Salahuddin, they overran three villages in the Shirqat district, torching police stations, town halls and local council buildings before raising the ISIL banner.
Nearly 800 people were killed in violence across Iraq in May – the highest monthly death toll so far this year. Last year was the deadliest since the sectarian bloodletting of 2006-07.
— Phuket Gazette Editors
Keep in contact with Thaiger by following our Facebook page.
Never miss out on future posts by following Thaiger.


Find more SE Asian News courtesy of Thaiger.

Broke? Find employment in Southeast Asia with JobCute Thailand. Rich? Invest in real estate across Asia with FazWaz Property Group. Even book medical procedures worldwide with MyMediTravel, all powered by DB Ventures.

WHO says pandemic reaching critical levels in South Asia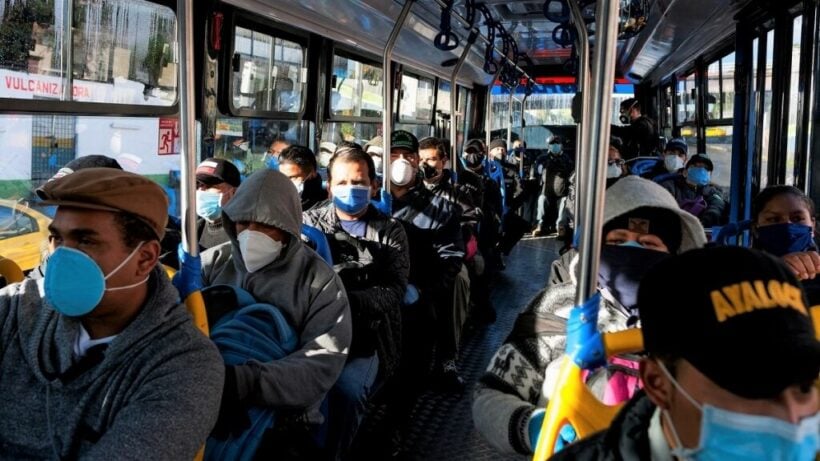 Despite vaccines being rolled out, the WHO is warning that the Covid-19 pandemic has reached a "critical level" in South Asia as infections keep rising. The virus has already taken 2.9 million lives, infecting 136 million worldwide and the WHO's technical lead on Covid-19, Maria Van Kerkhove, says the "trajectory of this pandemic is growing…exponentially."
"This is not the situation we want to be in 16 months into a pandemic when we have proven control measures. We are at a critical point of the pandemic right now."
The US is still the country with the most amount of infections, but India has recently taken the number 2 spot over Brazil, reporting 168,000 new cases in 1 day. India's total amount of infections is now at 13.5 million, edging Brazil's 13.48 million into the number 3 spot.
But a race among nations for Covid infections is not what the WHO – or anyone for that matter – is wanting. 28 year old Rohit, a waiter in Mumbai, seems to say that the race won't end if people continue to not listen to safety protocols.
"The solution is for everyone to stay home for two months and end this (pandemic) once and for all. But the public doesn't listen. Nobody follows the rules in the restaurant… If we tell customers to wear masks, they are rude and disrespectful to us."
Ignoring the social – distancing rules has experts up in arms as they warn that huge, mass gatherings are what we all thought they were: a super spreader event for Covid-19.
But the Indian government appears desperate to avoid a repeat of last year's nationwide March shutdown which saw some of the world's toughest measures causing misery all around. Thus, the balance between managing a country's overall health and financial situation is a tedious one.
Bangladesh has chosen health, for now, as it is shuttering both international and domestic airports from tomorrow. Its population of 160 million people, will be sealed off from the rest of the world.
And, in Thailand, a 3rd wave has hit, making plans for a full reopening by October, seem to be in vain. Social distancing and mass gatherings are, again, to blame, as entertainment venues sparked the recent spread. As normally tourism-heavy destinations, like the Andaman island of Phuket, are rapidly inoculating its residents to prepare for a July reopening, the new wave has dampened hopes of reviving the economy.
For now, the efforts to contain the Covid pandemic have been futile worldwide, but history has a habit of repeating itself, especially when safety protocols fall on deaf ears.
SOURCE: Thai PBS World
Keep in contact with Thaiger by following our Facebook page.
Never miss out on future posts by following Thaiger.
China may combine its Covid-19 vaccines to improve efficacy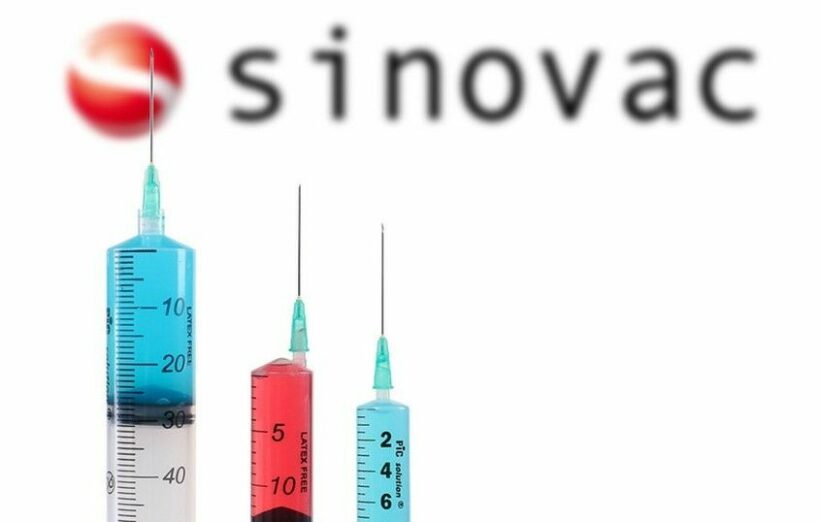 Health officials in China say they may consider combining vaccines to boost their efficacy, after admitting the protection rate is "low". In a rare acknowledgment of weakness, Gao Fu from the Chinese Centres for Disease Control and Prevention admitted the country's vaccines do not offer high levels of protection. He was addressing a conference in the south-western city of Chengdu at the weekend.
According to a Thai PBS World report, China has 4 Covid-19 vaccines and the country plans to produce 3 billion doses by the end of this year. However, data shows that although strict temperature requirements govern their storage and transportation, the Pfizer and Moderna vaccines far outperform their Chinese counterparts in terms of efficacy. As a result, Gao says researchers in China are now considering combining their vaccines. They may also look at altering the number of doses required and/or the amount of time between doses.
"Inoculation using vaccines of different technical lines is being considered."
The Chinese-developed Sinovac jab, currently being rolled out in Thailand, was found to be just over 50% effective in trials involving the Brazilian variant, although a separate Turkish study found it to be 83.5% effective.
Meanwhile, the efficacy rate of a second vaccine, made by the China National Pharmaceutical Group Corporation, aka Sinopharm, is not known. However, the manufacturers say they have developed 2 vaccines and that interim results show them to be 79.4% and 72.5% effective.
Officials in China have long defended the country's vaccines, while casting doubt on those developed by other countries. Chinese vaccines are the only ones being administered in China and the country has also exported millions of jabs around the world.
SOURCE: Thai PBS World
Keep in contact with Thaiger by following our Facebook page.
Never miss out on future posts by following Thaiger.
UK Covid strain not more severe than others- The Lancet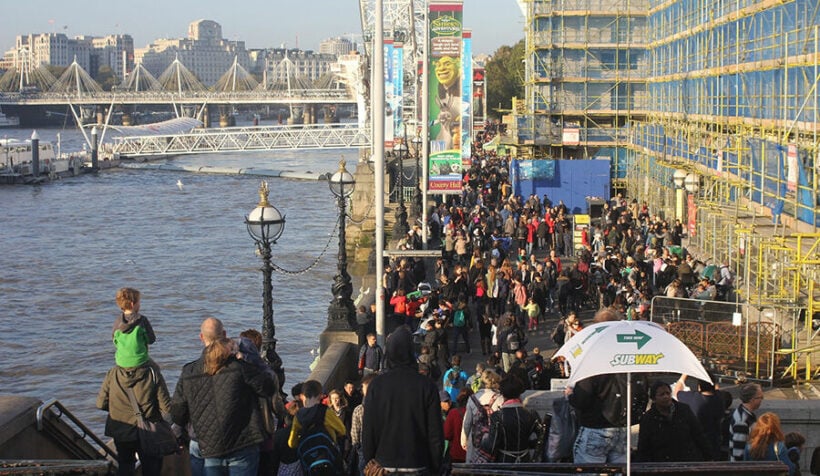 2 studies by The Lancet say there is no evidence that the recent UK Covid-19 variant, B117, is not more severe than other strains. Despite the bit of good news, the study did say that the particular strain is more transmissible, meaning its viral load is higher and well as its reproduction rates.
The recent study, indeed, gives backing to the fact that B117 is now the dominant strain appearing across Europe. Thailand is now reporting infections featuring the strain, as a new cluster in Thong Lor district of Bangkok, is becoming Thailand's 3rd wave epicentre.
Despite previous studies showing the strain was linked to a higher likelihood of death than the other Covid variants, the 2 new studies published in The Lancet Infectious Diseases and The Lancet Public Health journals found no evidence that people with B117 experience worse symptoms or a greater risk of developing long Covid than those infected with different variants.
Authors of the first study looked at data from 341 patients who tested positive for Covid-19. They found that 58% of those patients had B117, while 42% had non-B117 Covid-19. Of those infected with B117, 36% became severely ill or died, compared with 38% of those with non-B117, suggesting that there was no association between B117 and heightened risk of severe infection.
The study also noted that those patients who were infected with the variant were younger, and the variant occurred more often in minority groups.
A 2nd study analysed self-reported data from 36,920 British users of a Covid-19 symptom app. They found that the B117 variant had a reproduction rate 1.35 times higher than normal coronavirus variants, but also found no evidence of increased disease severity.
Thailand reported 985 new Covid infections yesterday, with the death toll remaining at 97. 28,248 have recovered from the virus, while 5, 265 are listed as still in care or under observation.
SOURCE: Bangkok Post
Keep in contact with Thaiger by following our Facebook page.
Never miss out on future posts by following Thaiger.