Phuket Media Watch: European round-up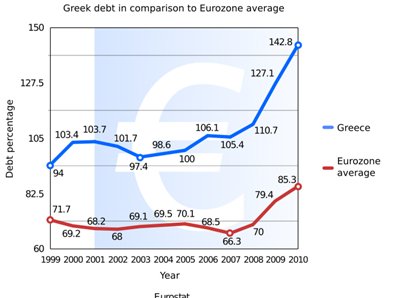 PHUKET MEDIA WATCH
– World news compiled by Gazette editors for Phuket's international community
UN: Global economy to stumble in 2012 as unemployment and EU's economic crisis continues
Phuket Gazette / News Wires

PHUKET: With Europe's sovereign debt crisis continuing to unfold, countries around the world are expected to experience an economic slowdown during the year ahead, according to a United Nations (UN) report yesterday.
The UN's World Economic Situation and Prospects 2012 (WESP) report gives a detailed picture on seven geographical regions and forecasts that growth rates for the next two years will slow down in most of them. The only exception is the African continent which will continue to enjoy growth due to stable commodity prices and foreign investment.
The UN report warned that governments must urgently address high unemployment rates, particularly among youth, as risks of further worsening of the situation in Europe and the United States have increased. The European sovereign debt crisis erupted in Greece last May as a major shock to the global economy, whose multiple negative effects will continue to reverberate around the world.
The report also points out that "failure of policymakers, especially those in Europe and the United States, to address the jobs crisis and prevent sovereign debt distress and financial sector fragility from escalating poses the most acute risk for the global economy in the outlook for 2012-2013."
The report, which was released by the UN Department of Economic and Social Affairs (DESA), estimates that growth in the European Union (EU) is expected to be only 0.7 percent in 2012, substantially lower than the 1.6 percent growth registered last year. In addition, unemployment throughout the continent will remain near 10 percent in the euro area, having changed very little since September 2009.
Defying the global trend, however, Africa is expected to continue to grow as economists forecast an increase in the continent's overall growth from 2.7 percent in 2011 to 5 percent in 2012 and 5.1 percent in 2013. This growth will mainly be driven by relatively strong commodity prices, solid external capital inflows and continued demand and investment from Asia.
Nonetheless, the report also noted that growth will vary greatly among countries on the continent due to military conflicts, corruption, lack of infrastructure and severe drought in certain areas. It also warns that unemployment and poverty remain major problems and sources of instability, which have already led to political unrest in North Africa.
South Africa, one of the strongest countries on the continent, is expected to have the largest economic growth this year, with growing demand from Asia, continued fiscal stimulus measures and an increase in consumption driven by rising wages.
Meanwhile, uncertainty looms in the Arab region which has experienced significant political transition and a constant series of civil protests since last year, known as the Arab Spring. Regional growth is forecast to decline from 6.6 percent to 3.7 percent as violent clashes hampered economic activity in several Arab countries. Social unrest also affected trade and tourism revenues, particularly in Lebanon.
However, the report states that generous social spending measures which were implemented in 2011 by several Arab governments, such as Saudi Arabia as a way to alleviate popular protests, helped boost economic growth and the impact of those measures will continue to be felt throughout 2012.
As with Europe and Africa, unemployment remains a key problem in the region. Despite extremely low female participation rates, unemployment rates in the region are among the highest in the world, especially among the educated youth, and the report warns that leaving unemployment unaddressed represents a major risk to stability in the Arab region.
According to the report, growth in East Asia is projected to decline to 6.9 percent in both 2012 and 2013 with its biggest economy, China, also expected to slow down from 9.3 percent to 8.7 percent growth this year. A major deceleration from China would represent a more pronounced slowdown for the rest of the region.
Economic tendencies in the South Asian, Latin American and Caribbean regions continue to be particularly susceptible to the future of developed economies as both the EU and the US are key export markets as well as sources of tourism revenue.
For Latin America, a slowdown in China would also adversely affect the region as it is a major buyer of its commodities and a key investor in South America.
UN economist Rob Vos, during his presentation of the report in Mexico City, said Latin American and Caribbean economies would be hard hit and growth could drop below 1 percent in the region, with Brazil stagnating and Mexico falling into recession along with the United States economy.
Martin Schulz elected new president of the European Parliament
Phuket Gazette / News Wires

PHUKET: Martin Schulz was elected as the new president of the European Parliament on Tuesday, receiving almost 58 percent of the votes. He will replace Jerzy Buzek.
The 56-year old German Member of the European Parliament (MEP) replaced the outgoing President Jerzy Buzek of Poland and will lead the parliament for two and half years until the beginning of the next legislature in July 2014.
"We must grasp the fact that people in Europe have little time for institutional debates because they are too busy worrying about their future, their jobs, their pensions," Schulz stated in Strasbourg following the vote. "This Chamber is the place where the interests of the people are defended."
Schulz received a total of 387 votes, more than the 336 votes needed to win an absolute majority under the Parliament's Rules of Procedure.
President Schulz also warned that "for the first time since it was founded, the failure of the European Union is a realistic possibility", adding that "our interests can no longer be separated from those of our neighbors; on a shared understanding that the EU is not a zero-sum game, in which one person must lose so that another can win."
The reverse is true, Schulz continued, "either we all lose – or we all win. The fundamental basis for this is the Community method. It is not a technocratic concept, but the principle at the heart of everything the European Union stands for."
Nirj Deva finished second place with a total of 142 votes, followed by Diana Wallis who received 141 votes.
Wreckage of missing Turkish military plane found in sea
Phuket Gazette / News Wires

PHUKET: The wreckage of a small Turkish military aircraft which went missing over the Aegean Sea on Monday was found on Tuesday morning, the military said. The two crew members are believed to have been killed.
Contact with the trainer-attack type Cessna T-37 jet aircraft was lost at around 4:05pm local time on Monday while the aircraft was conducting a training mission over the Bay of Aliaga in the Aegean Sea, near Turkey's western province of Izmir. Two crew members were on board.
The military quickly initiated a large search-and-rescue operation to find the aircraft and its crew members, but without immediate success. The operation involved a CN-235 type
— Phuket Gazette Editors
📱 Download our app on Android or iOS for instant updates on your mobile
📧 Subscribe to our daily email newsletter
👍 Like/Follow us on Facebook
🔔 Subscribe to or Join our YouTube channel for daily video updates


Find more SE Asian News courtesy of Thaiger.

Broke? Find employment in Southeast Asia with JobCute Thailand. Rich? Invest in real estate across Asia with FazWaz Property Group. Even book medical procedures worldwide with MyMediTravel, all powered by DB Ventures.

Grim milestone: 3 million Covid-19 deaths worldwide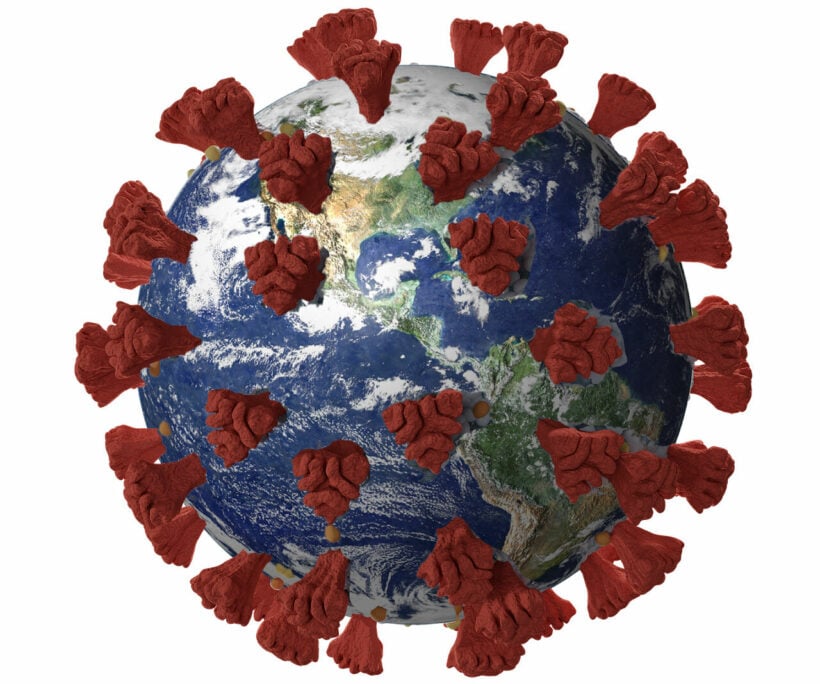 Today marks a grim milestone as the Covid-19 pandemic has officially caused 3 million deaths around the world, and outbreaks are still surging. Over a year into the pandemic, and we are currently seeing over 700,000 new infections and 12,000 deaths per day, with Brazil, India, and France facing growing crises. The 3 million figure reflects official numbers, though many suspect that real totals are much higher, pointing at government cover-ups and early deaths that were not attributed to Covid-19 when the virus was still in its infancy. Still, the official number is overwhelming enough – equal to the population of Kyiv, Ukraine, or the state of Arkansas in the US, and larger than world cities like Lisbon, Caracas, Dubai, Manchester or Chicago. Imagine nearly one-third of the people in Bangkok wiped out, or the entire nation of Armenia or Jamaica.
The World Health Organisation laments the dire condition of the world dealing with the pandemic after 16 months and so many opportunities to prevent the spread with basic safety precautions. Brazil has spiralled out of control, racking up 3,000 deaths a day, nearly 25% of all the Covid-19 deaths in the world in the past few weeks. New variants have been spreading like wildfire throughout Brazil as more dangerous strains have wriggled their way into countries around the world.
In India, the distribution of vaccines has been thwarted by swelling Covid-19 outbreaks and deaths. In New Dehli, 13,000 infections were reported in a day amongst the 29 million residents, but the city only has 178 ventilators available as of Wednesday. Only 1.1% of the populations has been vaccinated, and officials faced criticism of their vaccine exports while so many need jabs domestically. But the UN's Covax vaccination program, which delivers doses to poorer parts of the world was dependant on India, their biggest vaccine supplier. Covax has distributed about 40 million vaccines in over 100 countries so far, but this worsening situation may prevent shots from being received in up to 60 countries until June.
700 million vaccines have been distributed worldwide, but they have been shipped disproportionately to the wealthier populations throughout the world. In rich countries, 1 in 4 people have been vaccinated, while in poor countries that number is less than 1 in 500. In fact, 87% of the vaccines distributed worldwide have been to wealthy nations, and the delays in India due to increasing Covid-19 deaths will not help close that gap for many months to come.
SOURCE: Sky
📱 Download our app on Android or iOS for instant updates on your mobile
📧 Subscribe to our daily email newsletter
👍 Like/Follow us on Facebook
🔔 Subscribe to or Join our YouTube channel for daily video updates
Covid-19 vaccine CEOs say 3rd dose may be needed along with annual jabs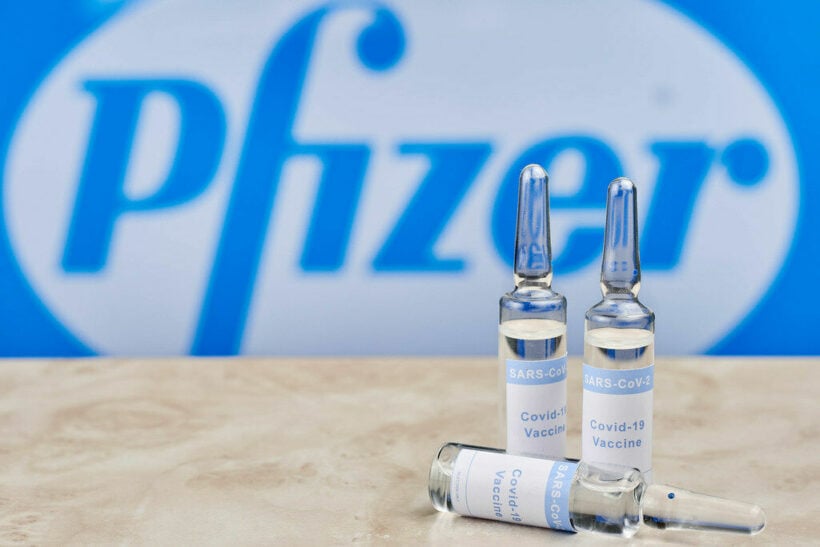 The CEO for the Pfizer Covid-19 vaccines says it is likely that people will need a 3rd dose of the vaccine and to receive it annually. Albert Bourla, told CNBC, that the booster, or 3rd dose, will be needed less than a year after being fully vaccinated.
"A likely scenario is that there will be likely a need for a 3rd dose, somewhere between 6 and 12 months and then from there, there will be an annual revaccination, but all of that needs to be confirmed. And again, the variants will play a key role. It is extremely important to suppress the pool of people that can be susceptible to the virus."
Bourla's comment echoes that of Johnson & Johnson's CEO when he stated in February, that people may need to get vaccinated against Covid-19 annually, just like seasonal flu shots. Both statements reflect the fact that since the vaccine is new, and testing periods are shorter than most vaccines in the past, researchers are still unclear about how long the vaccine will protect against the virus.
Pfizer says that its Covid-19 vaccine was more than 91% effective at protecting against the coronavirus and more than 95% effective against severe diseases up to 6 months after the 2nd dose. Moderna's vaccine, which uses technology similar to Pfizer's, was also shown to be highly effective at 6 months.
Just yesterday, the Biden administration's Covid response chief science officer, David Kessler, noted that new Covid variants could "challenge" the effectiveness of the shots.
"We don't know everything at this moment. We are studying the durability of the antibody response. It seems strong but there is some waning of that and no doubt the variants challenge … they make these vaccines work harder. So I think for planning purposes, planning purposes only, I think we should expect that we may have to boost."
Late last month, the National Institute of Health started testing a new Covid vaccine from Moderna in addition to the one it already has, designed to protect against a problematic variant first found in South Africa. The variant is similar to that of the UK one that has recently made landfall in Thailand.
Recent findings, by The Lancet, however, have stated that the UK variant, known as B117, has a higher reproductive rate than other strains, and it's more transmissible. However, it refuted earlier reports that the strain is more severe. Meanwhile, Thailand's health minister is confirming his commitment to making AstraZeneca the nation's chosen vaccine.
SOURCE: CNBC
📱 Download our app on Android or iOS for instant updates on your mobile
📧 Subscribe to our daily email newsletter
👍 Like/Follow us on Facebook
🔔 Subscribe to or Join our YouTube channel for daily video updates
China grows 18.3%, the only major economy to grow in 2020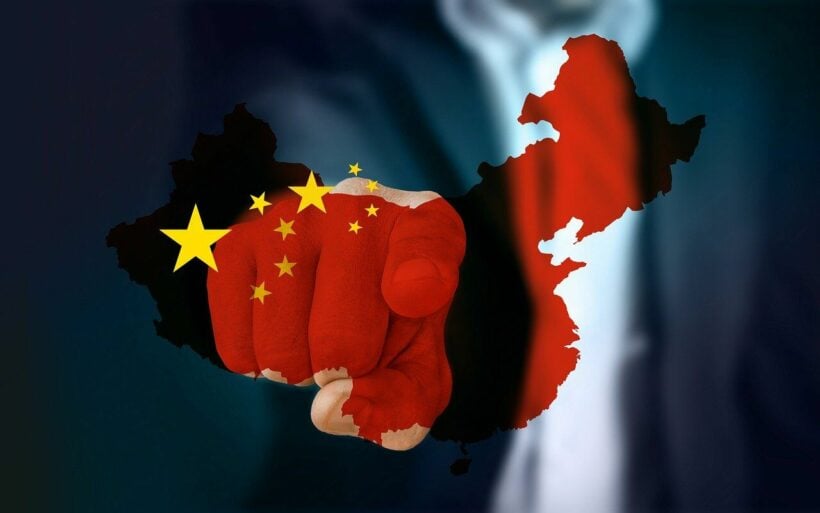 China's economy set a record for growth in Q1, 2021, marking an 18.3% jump in year-on-year figures, the biggest quarterly growth in almost 30 years. China only started publishing growth statistics in 1992, and this drastic increase is the fastest growth recorded since then.
The figures, however impressive, are mainly due to what is called a "low base effect" where the change from a low starting point translates into big percentage statistics. Because of the devastating economic effects of the Covid-19 pandemic, the Q1 2020 figures were dismal, allowing the big gain over the last year.
Quarter to quarter, the last 3 months saw only a 0.6% growth, but in the last quarter of 2020 China recorded an economic boom of 6.5% according to the Chinese government. Still, the figures are admirable, as China was the only major economy in the world to achieve growth in 2020. Most of the planet struggled to contain global Covid-19 outbreaks, crippling economies across the globe. But China, now the second-largest economy in the world, managed a 2.3% overall expansion. Even Chinese officials called the impressive statistics "better than we had expected."
China has been growing in terms of imports and exports as well, with exports expanding nearly 31% and imports up 38% by price over last years.
SOURCE: CNN
📱 Download our app on Android or iOS for instant updates on your mobile
📧 Subscribe to our daily email newsletter
👍 Like/Follow us on Facebook
🔔 Subscribe to or Join our YouTube channel for daily video updates