World
Phuket Gazette World News: US credit default talks begin; West eyes modernizing nukes; German bishop scandal goes to Pope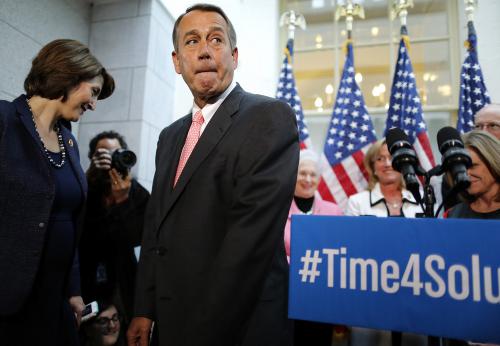 PHUKET MEDIA WATCH
– World news compiled by Gazette editors for Phuket's international community
Western powers talk nuclear disarmament, upgrade what's left
Reuters / Phuket Gazette
PHUKET: The world's stockpile of nuclear weapons is a quarter of the size it was at its Cold War peak in the 1980s – but the United States, Russia, China, France and Britain are all considering or taking steps to modernise their arms systems.
The number of nuclear warheads globally is about 17,000, estimates the Stockholm International Peace Research Institute (SIPRI), down roughly 75 percent over the last thirty years largely because of cuts by the United States and Russia.
U.S. President Barack Obama gave new impetus to the often halting process of disarmament in 2009 when he set out a vision of a world without nuclear weapons in a speech, three months into his presidency, which earned him the Nobel Peace Prize.
However, Obama's aim has produced mixed results so far, not least because of a plan by the United States and NATO to build an anti-missile shield around Western Europe that has been seen by Russia to undermine his intent.
Last June the U.S. president proposed further cutting nuclear arsenals by a third but Russia responded that the shield, intended to protect against attack from Iran and North Korea, would require Moscow to hold more missiles or lose its deterrent capability. Russia fears the system's interceptors could shoot down its long-range nuclear missiles.
Meanwhile, the United States is modifying existing warheads under so-called life extension programmes, Russia is deploying more warheads on each of its missiles, and China is introducing new mobile missiles for its nuclear weapons, according to the Federation of American Scientists (FAS) think-tank.
Such activities led Angela Kane, U.N. high representative for disarmament affairs, to comment in September: "Robust nuclear weapon modernisation programmes… raise legitimate questions over whether these steps are heading toward global zero, or instead to a permanently nuclear-armed world."
Adds Henry Sokolski of the U.S. Nonproliferation Policy Education Center: "In theory everyone can say the ideal number is zero but in practice no one is willing to take that risk."
The Obama administration used the U.N. nuclear agency's annual member state gathering in September to underline its commitment to "pursuing the peace and security" of a world without nuclear weapons, saying it had taken significant steps toward that goal.
The hope now is that the U.S. and other Western nuclear powers can persuade Iran to curb sensitive uranium enrichment after years of tough sanctions failed to do the job. New Iranian President Hassan Rouhani's overtures towards the West, while insisting on Tehran's nuclear "rights", have raised hopes of a negotiated settlement to the decade-old dispute ahead of talks between the two sides on October 15-16 in Geneva.
The Islamic state denies Western accusations that it is seeking the capability to make nuclear weapons.
Non-proliferation
The fact that more countries are not nuclear armed is widely credited to the central bargain of the 1970 Non-Proliferation Treaty (NPT) that nations without atomic bombs pledged not to seek them and nuclear weapon states agreed to pursue disarmament negotiations.
Compared with U.S. predictions in the early 1960s that the nuclear weapons club could increase to 25 states within a few decades, just nine countries are now estimated to have atomic bombs, including India, Pakistan, Israel and North Korea.
The latter four states are outside the 189-nation NPT. Israel is widely assumed to be the Middle East's only nuclear-armed power, drawing frequent Iranian and Arab condemnation.
The longer nuclear weapon states hold on to their bombs, the greater the likelihood of tempting other countries to look into the possibility of developing such arms, analysts say.
India and Pakistan, which came close to war in 2001-02, both publicly said they had tested nuclear weapons in 1998. North Korea carried out its third nuclear test in February this year. Israel has neither confirmed nor denied it has nuclear arms.
The International Institute for Strategic Studies has warned that a South Asia arms race and Pakistan's development of tactical "battlefield" atomic weapons were increasing the risk of any conflict there becoming a nuclear war.
"Without complete disarmament, we will stand to lose the fight against proliferation in the long run," Austria's ambassador to the U.N. International Atomic Energy Agency (IAEA), Christine Stix-Hackl, said in a speech last month.
The Federation of American Scientists says U.S. and Russian warheads account for more than 90 percent of the world's total stockpile. Britain, France and China have between 200-300 each. India has 110, Pakistan 120 and Israel 80, it said.
Both the FAS and SIPRI say the total number of deployed warheads – those placed on missiles or located on bases with operational forces – amount to around 4,400, of which the vast majority are U.S. and Russian.
If "nations conclude that the U.S. and Russia have no intention of ever eliminating their obsolete Cold War arsenals, they will hedge their bets and at least explore developing their own nuclear forces," said Joseph Cirincione, president of the Ploughshares Fund, a global security foundation.
German Catholics take 'luxury bishop' scandal to pope
Reuters / Phuket Gazette
PHUKET: The head of Germany's Roman Catholic Church said on Thursday he would discuss with Pope Francis a scandal over a bishop who has been criticised for splashing out on a luxury residence and accused of lying under oath about a first-class flight.
Archbishop Robert Zollitsch, head of the German Bishops' Conference, said he took the situation in the Diocese of Limburg very seriously. His decision to take the matter to the pope may raise pressure on the bishop of Limburg to stand down.
Francis' response to the case is being closely watched, because it may show how far he will go to promote frugality and simplicity in a church plagued for decades by sexual abuse scandals and questions about opaque financial transactions at the Vatican bank.
State prosecutors said they wanted Franz-Peter Tebartz-van Elst, bishop of Limburg which is near Frankfurt, fined for making false affidavits about a first-class flight to India.
"I am sure that the Bishop is dealing with this thoroughly and with the necessary self-criticism. Next week, I will speak to the Holy Father in Rome about it," said Zollitsch.
Prosecutors have been investigating whether the bishop lied under oath when he denied a report in Der Spiegel news magazine that he flew first-class to India to visit poverty projects.
Tebartz-van Elst said he flew business class but Der Spiegel has made public a mobile phone video recording of a conversation which triggered action by prosecutors in Hamburg, where the weekly is based.
Revelations this week that the bishop let costs for his new residence run to 31 million euros, over six times the original estimate, triggered calls for his resignation.
Newspapers have splashed pictures of the 53-year-old "luxury bishop" on their front pages and the Vatican sent an envoy last month to investigate protests in the diocese, marking the Pope's determination that bishops should be closer to congregations.
Zollitsch, who
— Phuket Gazette Editors

Join the conversation and have your say on Thailand news published on The Thaiger.
Thaiger Talk is our new Thaiger Community where you can join the discussion on everything happening in Thailand right now.
Please note that articles are not posted to the forum instantly and can take up to 20 min before being visible. Click for more information and the Thaiger Talk Guidelines.