Phuket Gazette World News: Malaysia Air Chief denies missing flight tracked to Malacca Strait, investigates cockpit visit by Phuket tourists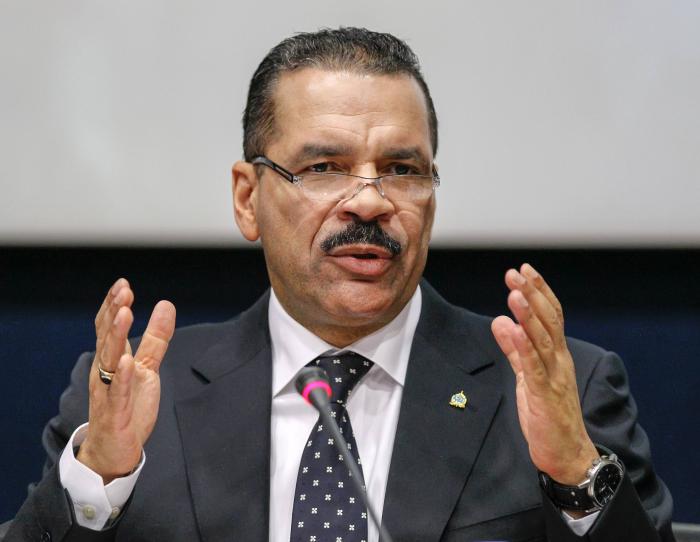 PHUKET: Malaysia's air force chief has denied saying military radar tracked a missing Malaysia Airlines jetliner over the Strait of Malacca, adding to the mystery surrounding the fate of flight MH370, which vanished on Saturday with 239 people aboard.
A massive air and sea search now in its fifth day has failed to find any trace of the Boeing 777, and the last 24 hours have seen conflicting statements and reports over what may have happened after it lost contact with air traffic controllers.
Malaysia's Berita Harian newspaper on Tuesday quoted Air Force chief Rodzali Daud as saying the plane was last detected by military radar near Pulau Perak, an island in the strait between the Malay Peninsula and the Indonesian island of Sumatra, at the northern end of the Strait of Malacca, at 2.40 a.m. on Saturday, hundreds of kilometers off course.
"I wish to state that I did not make any such statements," Rodzali said in a statement on Wednesday. The air force chief said he had merely repeated that military radar tracking suggested the plane might have turned back.
The statement follows reports by the Malay-language Berita Harian newspaper quoting Air Chief Rodzali saying that military radar last detected the plane.
Aviation authorities had earlier said that the plane had vanished about an hour into its flight over the South China Sea, between Malaysia's east coast and the southern coast of Vietnam.
A search involving nearly 100 ships and aircraft from 10 countries has failed to turn up any signs of the jet liner in the South China Sea.
Rodzali's account intensified the mystery of what happened to Flight MH370, which disappeared from radar early Saturday after taking off from Kuala Lumpur bound for Beijing.
The pilots did not send any distress signals and the plane's computer did not signal that there were any technical problems to ground control.
A massive search operation for the Malaysia Airlines Boeing 777-200ER has so far found no trace of the aircraft or the 239 passengers and crew.
Malaysian authorities have said previously that Flight MH370 disappeared about an hour after it took off early Saturday from Kuala Lumpur bound for the Chinese capital, Beijing.
But a senior military officer who has been briefed on investigations told Reuters the aircraft had made a detour to the west after communications with civilian authorities ended.
"It changed course after Kota Bharu and took a lower altitude. It made it into the Malacca Strait," the officer said.
The Strait of Malacca, one of the world's busiest shipping channels, runs along Malaysia's west coast, while Kota Bharu is on the northeast coast.
Such a detour would appear to undermine the theory that the aircraft suffered a sudden, catastrophic mechanical failure, as it would mean the plane flew at least 500 km (350 miles) after its last contact with air traffic control.
The plane's transponder and other tracking systems were either shut off or not functioning around the time that communications with air traffic control ended. That would have prevented so-called secondary radar used by civilian authorities from identifying it, but not primary radar used by the military.
After the comments from the officer, a non-military source familiar with the investigations said the reported detour was one of several theories and was being checked.
But a spokesman for the Malaysian prime minister's office said in an interview with the New York Times that senior military officials told him there was no evidence the plane recrossed the Malaysian peninsula, only that it may have tried to turn back.
"As far as they know, except for the air turn-back, there is no new development," said the spokesman, Tengku Sariffuddin Tengku Ahmad.
In the absence of any concrete evidence to explain the plane's disappearance, authorities have not ruled out anything. Police have said they were investigating whether any passengers or crew on the plane had personal or psychological problems that might shed light on the mystery, along with the possibility of a hijacking, sabotage or mechanical failure.
"Maybe somebody on the flight has bought a huge sum of insurance, who wants family to gain from it or somebody who has owed somebody so much money, you know, we are looking at all possibilities," Malaysian police chief Khalid Abu Bakar said at a news conference.
"We are looking very closely at the video footage taken at the KLIA (Kuala Lumpur International Airport), we are studying the behavioral pattern of all the passengers."
The airline said it was taking seriously a report by a South African woman who said the co-pilot of the missing plane had invited her and a female travelling companion to sit in the cockpit during a flight two years ago, in an apparent breach of security.
"Malaysia Airlines has become aware of the allegations being made against First Officer Fariq Ab Hamid which we take very seriously. We are shocked by these allegations. We have not been able to confirm the validity of the pictures and videos of the alleged incident," the airline said in a statement.
The woman, Jonti Roos, said in an interview with Australia's Channel Nine TV that she and her friend were invited to fly in the cockpit by Hamid and the pilot between Phuket, Thailand, and Kuala Lumpur in December 2011. The TV channel showed pictures of the four apparently in a plane's cockpit.
Stolen passports
The fact that at least two passengers on board the missing flight had used stolen passports has raised suspicions of foul play. But Southeast Asia is known as a hub for false documents that are also used by smugglers, illegal migrants and asylum seekers.
Interpol Secretary General Ronald Noble named the two men as confirmed by Iranian authorities as Seyed Mohammed Reza Delavar, 29, and Pouria Nourmohammadi, 18. They had entered Malaysia using their real passports before using the stolen European documents to board the Beijing-bound flight.
"The more information we get, the more we are inclined to conclude it is not a terrorist incident," Noble said.
The two Iranians, who started their trip in Doha, had swapped their passports in Kuala Lumpur and used stolen Italian and Austrian passports to board the airliner, he told reporters at Interpol's headquarters in Lyon.
"We know that once these individuals arrived in Kuala Lumpur on the 28th of February they boarded Flight 370 using different identities, a stolen Austrian and a stolen Italian passport," he said.
Interpol is working with member states to follow all leads including "terrorism, organized crime, illegal movement of people, whether in the form of human trafficking or smuggling", Noble said.
Making public the names of the two individuals listed on the Iranian passports might compel family and friends to offer tips that could allow authorities to exclude terrorism theories.
"By doing this, eventually, with more and more evidence, we'll able to exclude they were involved in conduct that might have involved the plane to disappear, and focus on eliminating the human trafficking ring that allowed them to travel."
The Malaysian police chief, Khalid, said the younger man, who he said was 19, appeared to be an illegal immigrant. His mother was waiting for him in Frankfurt and had been in contact with authorities, he said.
"We believe he is not likely to be a member of any terrorist group, and we believe he was trying to migrate to Germany," Khalid said, though he said he could eliminate the possibility of a hijacking until the investigations were completed.
In Washington, the director of the CIA in Washington said intelligence officials could not rule out terrorism as a factor. "You cannot discount any theory," CIA Director John Brennan said.
I
— Phuket Gazette Editors
📱 Download our app on Android or iOS for instant updates on your mobile
📧 Subscribe to our daily email newsletter
👍 Like/Follow us on Facebook
🔔 Subscribe to or Join our YouTube channel for daily video updates


Find more SE Asian News courtesy of Thaiger.

Broke? Find employment in Southeast Asia with JobCute Thailand. Rich? Invest in real estate across Asia with FazWaz Property Group. Even book medical procedures worldwide with MyMediTravel, all powered by DB Ventures.

India sees record Covid-19 infections, oxygen shortages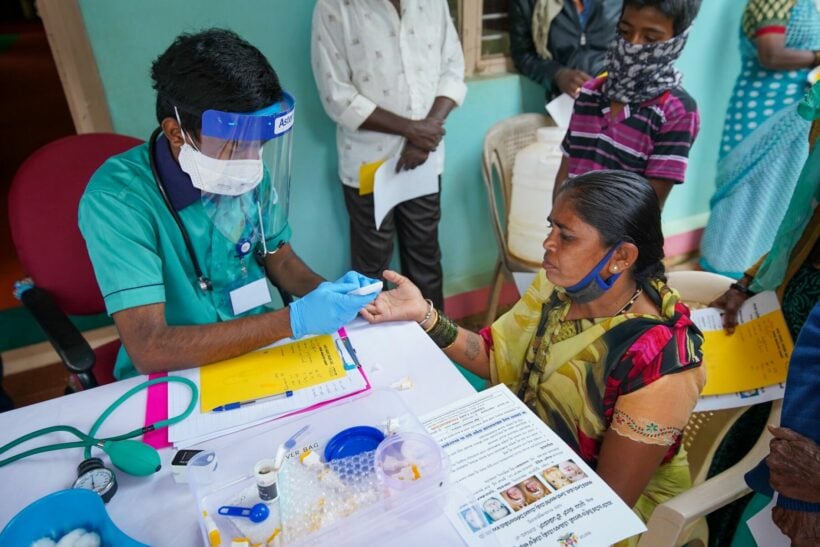 India is experiencing record infections and deaths due to Covid-19 and is now running dangerously low on oxygen supplies. The countries second wave of the virus includes a dangerous virus variant that is spreading quickly and has infected 3.5 million people just this month. In the last 24 hours, 295,000 new infections occurred with just over 2,000 deaths. Prime minister Narendra Modi said that India was in for a big fight and that the second wave of Covid-19 came like a storm.
India had done relatively well during the first wave of the coronavirus for a country dense with 1.3 billion inhabitants. In the last few weeks though people have let their guard down with millions attending religious festivals cricket matches huge weddings, and political rallies around the country. This coinciding with delays and even stopping of production for Covid-19 vaccines and medication along with a lack of oxygen being generated in India is leading to new levels of crisis.
With oxygen supplies dwindling throughout India, relatives of Covid-19 patients are buying black-market oxygen supplies for hyper-inflated prices. Some hospitals are said to be down to their last few hours of oxygen supplies. The health minister of New Delhi is pleading with the government to focus on the oxygen supply chain in India before it devolves into a serious crisis.
Mumbai is the centre of this most recent surge and oxygen shortages there are no better. One doctor said in the event of an oxygen shortage they would usually just relocate patients to another hospital, but now no hospital has the needed surplus. The prime minister said that the government, federal and local, along with private enterprise are working to increase oxygen supplies in India.
New Delhi is in the middle of a week-long lockdown and several other Indian States are facing shut down this weekend. Several countries are cancelling flights or moving India to advisory lists, urging their citizens not to travel there. The United Kingdom and the United States have both flagged India as unsafe to travel, while New Zealand and Hong Kong have completely banned flights.
Vaccination has been hit or miss in India, with early criticism for exporting jobs produced there while so few had been administered locally. Now India has stopped exporting AstraZeneca vaccines, and more than 130 million jabs have been given though supplies have still been limited. Data is expected in the next few weeks about the effect of the Indian Covid-19 variant. As of now, India is second to only the US in total cases with 15.6 million infections and over 180,000 deaths.
SOURCE: Bangkok Post
📱 Download our app on Android or iOS for instant updates on your mobile
📧 Subscribe to our daily email newsletter
👍 Like/Follow us on Facebook
🔔 Subscribe to or Join our YouTube channel for daily video updates
Thailand launches Covid-19 vaccine passport for international travel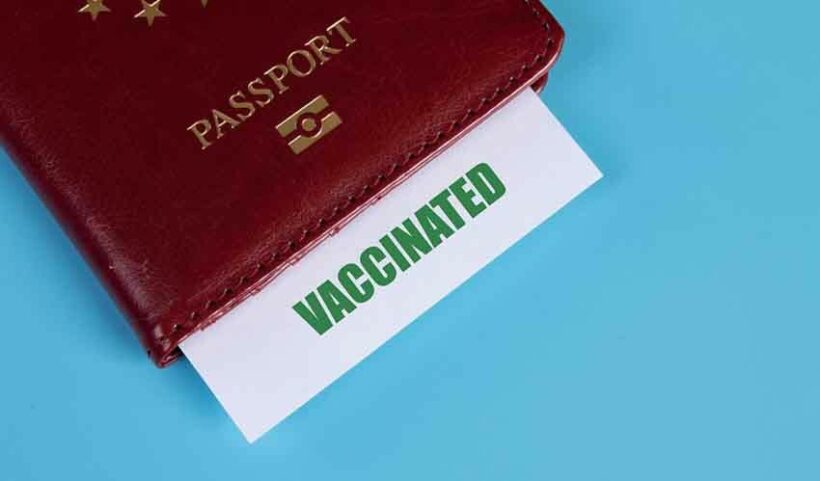 The Thai government has confirmed it is adopting a vaccine passport scheme, to provide vaccinated residents with proof of Covid-19 inoculation. The vaccine passport will be an official document which can be used by vaccinated people travelling abroad. Details of the scheme have now been published in the Royal Gazette, making it official.
The Bangkok Post reports that the Royal Gazette has also published the format of the vaccine passport, which has been approved by Opas Karnkawinpong from the Department of Disease Control. The cover contains text in English and Thai, which bears the department's name and that of the Public Health Ministry. It carries the national emblem of Thailand, the garuda, and the wording, "Covid-19 Certificate of Vaccination".
The vaccine passport also contains the owner's name, as well as his or her national identification or passport number, and confirmation that the holder is vaccinated against Covid-19. It's understood that only vaccines approved by Thailand's Food and Drug Administration or by the World Health Organisation, will be recognised in the vaccine passport scheme.
In order to be valid, the vaccine passport must be signed by an approved disease control official. The Royal Gazette has published an order from the Department of Disease Control authorising 6 such officials to sign the document.
Each vaccine passport is for individual use only. Parents of children under the age of 7 will be required to sign their document for them, while people who cannot write will be required to provide a fingerprint.
SOURCE: Bangkok Post
📱 Download our app on Android or iOS for instant updates on your mobile
📧 Subscribe to our daily email newsletter
👍 Like/Follow us on Facebook
🔔 Subscribe to or Join our YouTube channel for daily video updates
World's most travel-friendly passport list – 2021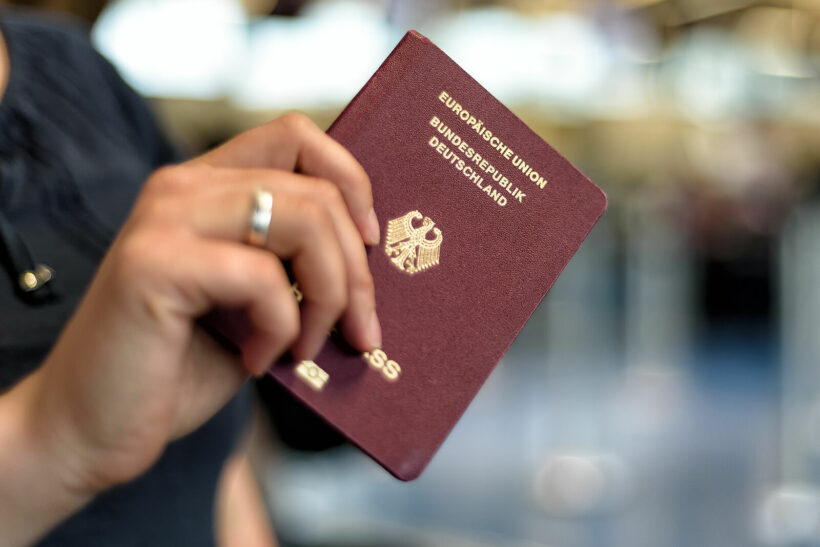 The Henley Passport Index, which rates which passports are the most travel-friendly, has just released the list for 2021, with Japan once again at the top of the list.
But the Index noted that this year's international travel freedom comparison is mostly theoretical as the current Covid-19 situation continues to limit most international travel.
With a Japanese passport, travellers can enter 193 countries without a visa or with a visa-on-arrival. On the other end of the list, an Afghanistan passport can only get into 26 countries. The gap of 167 countries is the widest gap since the Henley Passport Index began tracking this data 15 years ago in 2006.
Singapore kept its second-place this year standing with just one less destination than Japan, followed by Germany and South Korea tied for 3rd place with 191 destinations. The rest of the top 10 are mainly European countries, with the exception of New Zealand and the US as part of the 5-way tie for 7th place with 187 destinations, and Australia and Canada tied for 9th place with 185 destinations.
The US and UK passports took a tumble, once tied for the most travel-friendly passport back in 2014, now losing ground slipping to 7th place. On the other hand, United Arab Emirates strengthened diplomatic ties worldwide and jumped 50 spots this year from 65th all the way to 15th. Over the decade, the climb is even more dramatic, with the Emirates exploding from 67 destinations 10 years ago up 107 destinations to 174 this year. China did well also, climbing 22 places since 2011, up to number 68 on the list.
Thailand's passport is tied with Saudi Arabia at 66th with 79 destinations available without an advance visa.
The full list of most travel-friendly passports…
1. Japan (193 destinations)
2. Singapore (192)
3. Germany, South Korea (191)
4. Finland, Italy, Luxembourg, Spain (190)
5. Austria, Denmark (189)
6. France, Ireland, Netherlands, Portugal, Sweden (188)
7. Belgium, New Zealand, Switzerland, United Kingdom, United States (187)
8. Czech Republic, Greece, Malta, Norway (186)
9. Australia, Canada (185)
10. Hungary, Lithuania, Poland, Slovakia (183)
Henley and Partners predict that the spread in passport access will mirror Covid-19 affected travel. Rich and mobile regions like the US, UK, EU and UAE are getting access to vaccination, hastening their ability to travel, while poorer and developing economies are experiencing a much slower vaccine roll-out.
Experts from Syracuse University, the University of Pittsburgh, and the Migration Policy Centre predict this trend will continue with potentially devastating long-term effects.
Countries that can afford and facilitate vaccination for their citizens quickly will be able to welcome travellers in for tourism and business and be able to travel more themselves. Conversely, countries that can't afford the storage and distribution of vaccines will be less able to travel or welcome tourism income, widening a global wealth gap.
Remote working and the digital nomad lifestyle has been booming in recent years and with Covid-19 forcing businesses to adapt to telecommuting, the post-pandemic world will see more remote working, and countries falling behind with vaccinations will suffer the long-term loss in tourism dollars too.
SOURCE: CNN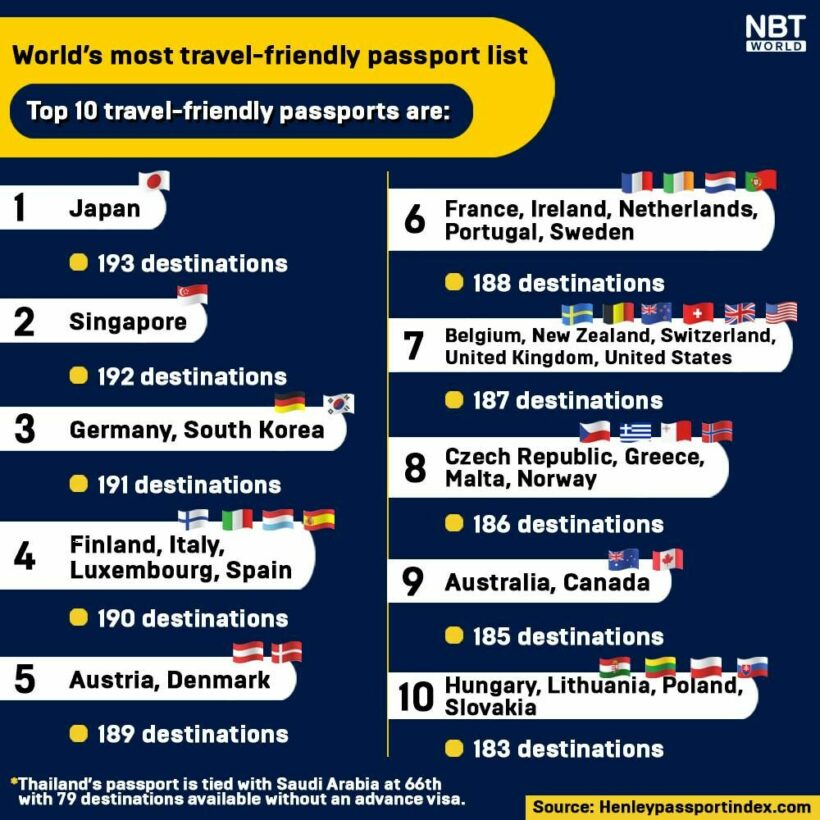 📱 Download our app on Android or iOS for instant updates on your mobile
📧 Subscribe to our daily email newsletter
👍 Like/Follow us on Facebook
🔔 Subscribe to or Join our YouTube channel for daily video updates