Phuket Gazette World News: Egyptian war talk; Rains leave 40 dead; Thwarted Taliban attack; Mandela still serious; Suspected Taliban behead boys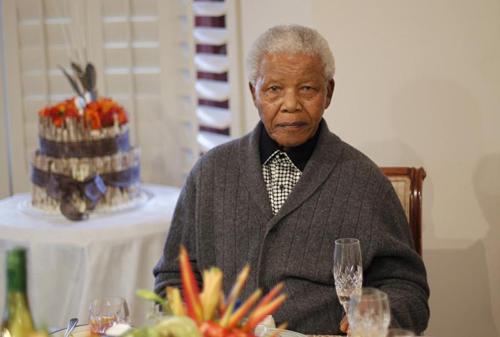 PHUKET MEDIA WATCH
– World news compiled by Gazette editors for Phuket's international community
Egypt "war" talk raises Ethiopia Nile dam stakes
Reuters / Phuket Gazette
PHUKET: Egypt does not want war with Ethiopia but will keep "all options open", President Mohamed Mursi said yesterday, turning up the heat in a dispute over a giant dam Addis Ababa is building across the Nile.

In a televised speech to cheering Islamist supporters, Mursi voiced understanding for the development needs of poorer nations upstream in the Nile basin, but rammed home in emotive language that Egyptians will not accept any reduction in the flow of the river on which their civilisation has been based for millennia.

Bellicose rhetoric, including talk of military action by Egyptian politicians last week, had raised concerns of a "water war" between Africa's second and third most populous states.

But Mursi, for whom the dispute provides an opportunity to rally Egyptians behind him after a divisive first year in power, also appeared to leave room for compromise.

He did not renew an Egyptian call – flatly rejected by Ethiopia last week – for work to stop at the dam but said further study on its impact was needed.

Describing Ethiopia as a "friendly state", he said Cairo was pursuing all political and diplomatic avenues for a solution.

Egypt's foreign minister is to visit Addis Ababa to discuss the project for Africa's biggest hydro power plant. Announced two years ago, engineers made a notable advance late last month.

"Egypt's water security cannot be violated in any way," Mursi said. "As head of state, I confirm to you that all options are open." He later added: "We are not calling for war, but we will never permit our water security … to be threatened."

Drawing on an old Egyptian song about the Nile, he said: "If it diminishes by one drop then our blood is the alternative."

Cairo had no objection to "development projects in the Nile Basin states", he added, "but on condition that those projects do not affect or damage Egypt's legal and historical rights".

Egypt, whose fast-growing population of 84 million uses almost all of the Nile's supply that reaches them to meet their needs, cites colonial-era treaties guaranteeing it the lion's share of the water to defend its position. Ethiopia, the second most populous state in Africa, says those claims are outdated.

Other African states south of the historic frontier of the Muslim Arab world – notably Uganda, Kenya, Tanzania, Burundi, Rwanda and Democratic Republic of Congo – are also anxious to develop the water resources of the Nile Basin.

Ethiopian Assurances

Ethiopia insists the Grand Renaissance Dam an Italian firm is building on the Blue Nile near the Sudanese border will generate electricity that it can export and will not reduce the long-term flow of the Nile, once its huge reservoir is filled.

It says it does not plan to use the water for irrigation.

But Egypt expressed surprise and alarm when engineers began major work late last month to divert the river in order to start key parts of the site, a portion of which is already complete.

Sudan, which like Ethiopia already has dams of its own on the Nile river system, has given its support to the project, saying it would benefit from electricity. But Egypt, whose own major barrages on the Nile include the landmark Aswan Dam, has raised concerns about its safety and effect on water flow.

Mursi said Egypt had carried out studies that showed "negative consequences" from building the Renaissance Dam.

Mursi faces a planned mass protest by non-Islamist groups on June 30, the anniversary of his election and he called on his opponents to forget their differences to safeguard the Nile. He was ready to "go to everyone", to reach out to those who have snubbed his previous calls for national reconciliation talks.

Yasser El-Shimy, Egypt analyst for the International Crisis Group, said: "Mursi is addressing the concerns of Egyptians regarding their water supplies, while sending a blunt message to Ethiopia and other Nile Basin countries Cairo takes this issue quite seriously. He also sought to sound presidential and well-supported by political allies ahead of the June 30 protests."

Egypt's military rulers, notably in the 1970s but also later, warned at times of military action if Ethiopia threatened water resources. Last week, Ethiopia summoned the Egyptian ambassador after politicians in Cairo were shown on television suggesting military action or supporting Ethiopian rebels.

The possible downstream effects of the $4.7-billion dam have been disputed and full details are unclear. Despite its poverty, Ethiopia insists it can fund the project and has been aided by a $1-billion loan from China to build power transmission lines.

While letting water through such dams – of which Egypt, Sudan and Ethiopia already have several – may not reduce its flow greatly, the filling of the reservoir behind any new dam means cutting the river's flow for a time. Evaporation from reservoirs can also permanently reduce water flowing downstream.

Earlier Egyptian Prime Minister Hisham Kandil told parliament more time was needed to study Ethiopia's project and for dialogue with Sudan and Ethiopia on the best design for the dam and how to fill its reservoir without reducing flow.


Heavy monsoon rains leave 40 dead in Sri Lanka
Phuket Gazette / News Wires
PHUKET:The death toll from strong winds and monsoon rains that battered coastal areas of Sri Lanka over the weekend has risen to at least 40, officials said yesterday, with more rain expected in the coming days.

Dozens of people are missing.

Monsoon rains and strong winds impacted the Western, Sabaragamuwa, Central and Southern provinces of Sri Lanka on Saturday and Sunday, causing rough sea conditions. A forecast from the country's Meteorology Department on Friday noted the likelihood of high winds and rough seas during the weekend, but no warning was issued until Saturday when many fishing boats had already gone out to sea.

The Disaster Management Center of the Ministry of Disaster Management late yesterday that at least 40 people were killed and 30 others remain missing, the vast majority of them fishermen. The center said 17 people died in Western province, 21 in Southern province, one in Sabaragamuwa province, and one in North Western province.
The severe weather, which also resulted in several landslides, destroyed at least 107 houses and damaged nearly 2,300 others
.
The Sri Lanka Navy, which deployed several ships to assist in the search-and-rescue mission, said it had rescued 18 fishermen by Monday. It also rendered assistance to a number of boats and to seven fishermen who had managed to swim ashore despite the rough sea conditions.


7 Taliban fighters killed in failed attack against Kabul airport
Phuket Gazette / News Wires
PHUKET: A group of Taliban insurgents launched a coordinated attack yesterday against Afghanistan's main international airport in the capital Kabul, but all attackers were killed without casualties among civilians or security forces, the city's police chief said.
The attack began at around 4:30 a.m. local time when seven insurgents wearing suicide vests seized a building under construction near Kabul
— Phuket Gazette Editors
Keep in contact with The Thaiger by following our Facebook page.
Never miss out on future posts by following The Thaiger.


Find more SE Asian News courtesy of The Thaiger.

Broke? Find employment in Southeast Asia with JobCute Thailand. Rich? Invest in real estate across Asia with FazWaz Property Group. Even book medical procedures worldwide with MyMediTravel, all powered by DB Ventures.

Companies pull out from Trump brand after storming of Capitol incident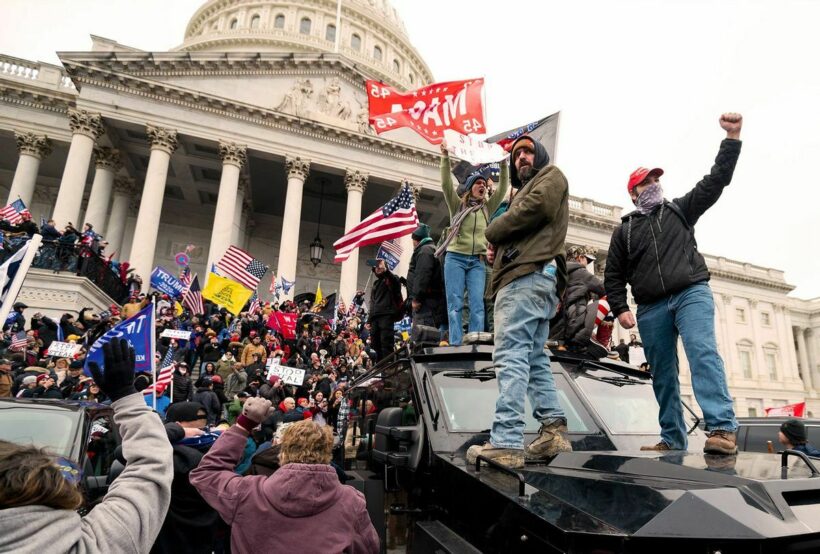 Corporate America is adding its weight in response to the insurgency at the Capitol building on January 6, and are pulling out from any association with the Trump brand after the storming of the capitol incidentwhich economists say will have a profound medium and long-term effect on his business interests. Recently, Signature Bank closed Trump's personal accounts and the PGA of America stopped plans to hold its 2022 championship at Mr. Trump's New Jersey golf course.
Such a parting of ways signals the business community's weariness in being associated with a political figure that has attracted worldwide attention and is indicative of what may happen to the Trump brand. The president's role in the incident, confirmed by his impeachment by the House this week, has gained criticism from the Business Roundtable to the AFL-CIO labour federation.
Michael D'Antonio, the author of a Trump biography, says the capitol incident has been a game-changer for the support of extreme politics.
"Trump's name is really an albatross. He is the most disgraced president in history. This is a person who's synonymous with a mob attacking the US Capitol. I just think this went a step too far."
Other experts like Tim Calkins, a marketing professor at Northwestern University's Kellogg School of Management, say Trump's brand will inevitably suffer long-term.
"Before his term, Trump stood for wealth, success and over-the-top luxury. Now the brand has associations with anti-government views, racism and extremism. This makes the brand fairly toxic."
Deutsche Bank, to which Trump reportedly owes around $400 million, is also planning to stop engaging in business with him. But the president dismissed any business challenges in an October 15 televised event by saying that the $400 million he owed was "a tiny percentage of my net worth."
It appears true that some of Trump's properties have benefitted from his presidency as taxpayer revenue has continuously flowed into his golf courses and clubs where he stays with his family, the secret service and the White House staff.
In fact, CREW estimates that Trump's properties took in over $100 million from more than 500 visits by the president, according to a report in September 2020. But even that business transaction has received widespread criticism as many say Trump should not have mixed politics with his personal businesses.
D'Antonio predicts that Trump may sell current assets to pay off his Deutsche Bank debt, which means there could be fewer to none Trump hotels, golf courses or towers in the next 10 years.
SOURCE: Bangkok Post
Keep in contact with The Thaiger by following our Facebook page.
Never miss out on future posts by following The Thaiger.
Norway adjusts advice after 28 possible vaccine-related deaths of elderly people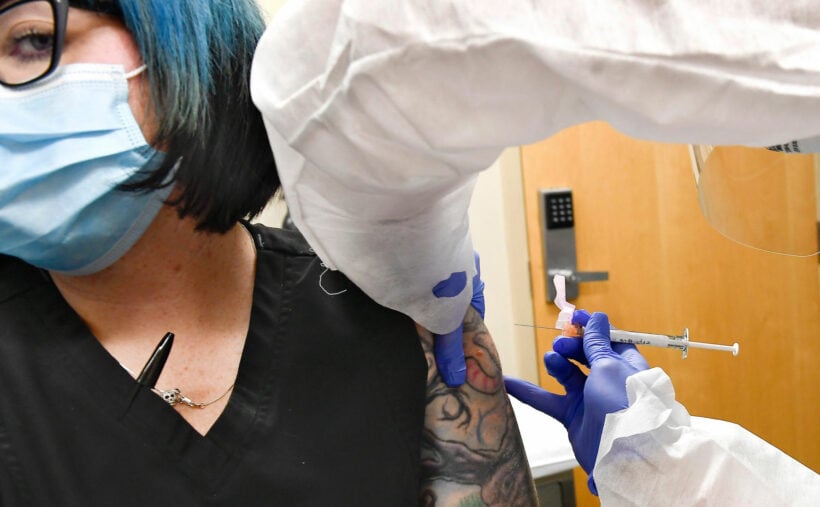 The deaths of 23 elderly people are being investigated after dying a short time of receiving their first Covid-19 vaccine in Norway. Apart from the 23 deaths, medical officials are also reporting several people falling ill after receiving their first dose of the Pfizer-BioNTech Covid-19 vaccine.
At this stage there has been no direct correlation between the people's deaths and inoculation wit the Pfizer vaccine, but medical officials report that 13 out of 23 people who died showed "common side effects of mRNA vaccines" such as "diarrhea, nausea and fever".
mRNA vaccines are a new type of vaccine to protect against infectious diseases. To trigger an immune response, many vaccines put a weakened or inactivated germ into our bodies. Not mRNA vaccines. Instead, they teach our cells how to make a protein—or even just a piece of a protein—that triggers an immune response inside our bodies. That immune response, which produces antibodies, is what protects us from getting infected if the real virus enters our bodies – cdc.gov
The Norwegian Institute of Public Health has taken the action of cautioning against vaccinating elderly people above 80 years of age saying "those with a short life span may not benefit much from the jab".
"For those with the most severe frailty, even relatively mild vaccine side effects can have serious consequences."
"The agency listed fever and nausea as side effects which may have led to the deaths of some frail patients."
Earlier this week, the Public Health authority noted that "any side effects of the vaccine will be outweighed by a reduced risk of becoming seriously ill with Covid-19 for elderly, frail people."
Steinar Madsen, the medical director of the Norwegian Medicines Agency, says that it may be a coincidence, "but we aren't sure".
Pfizer and BioNTech are actively working with the Norwegian authorities to investigate the death.
"The regulator discovered the number of incidents so far is not alarming and in line with expectations."
But experts are of "the strong opinion" that doctors need to exercise caution in vaccinating people in the wake of the deaths of the 23 elderly people. The Norwegian Medicines Agency also reported that 21 women and 8 men reported side effects. Apart from the 23 deaths, 9 people have reported "serious side effects" without fatal outcomes such as "allergic reactions, strong discomfort and severe fever. Seven people reported less serious side effects such as severe pain at the injection site".
Norwegian medical staff had administered at least the first dose of the Pfizer or Moderna coronavirus vaccines to approximately 33,000 people as of the end of December.
Keep in contact with The Thaiger by following our Facebook page.
Never miss out on future posts by following The Thaiger.
Covid-19 projected to reduce Americans' life expectancy – USC/Princeton study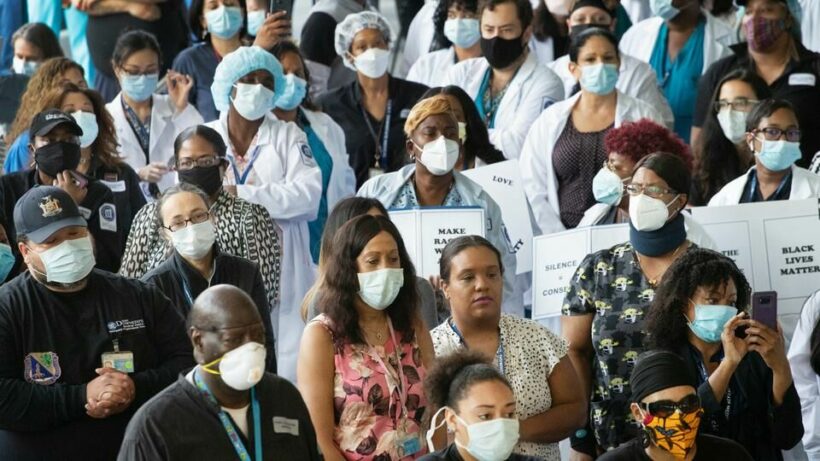 With Covid-19 linked to more than 336,000 deaths in the United States, American's life expectancy will decline, especially among black and latino people, according to researchers from the University of Southern California and Princeton University.
The study published in Proceedings of the National Academy of Sciences shows that life expectancy at birth for Americans will shorten by 1.13 years to 77.48 years, while blacks and latinos life expectancy is expected to shorten by more.
For blacks, their life expectancy would shorten by 2.10 years to 72.78 years, and for Latinos, by 3.05 years to 78.77 years. This is said to be the lowest life expectancy estimated since 2003. The disproportionate impact on the 3 groups of populations is believed to relate to social and economic advantages.
The study author Theresa Andrasfay, a postdoctoral fellow at the USC Leonard Davis School of Gerontology, says that why the study analyses the number of deaths and how it affects the life expectancy at birth, it also shows the consequences for marginalized groups.
"The Covid-19 pandemic's disproportionate effect on the life expectancy of Black and Latino Americans likely has to do with their greater exposure through their workplace or extended family contacts, in addition to receiving poorer health care, leading to more infections and worse outcomes."
The researchers say life expectancy is an important indicator of a population's health and a tool for examining the impact of COVID-19 on survival.
SOURCE: USA Today | University of South California
Keep in contact with The Thaiger by following our Facebook page.
Never miss out on future posts by following The Thaiger.