Phuket Gazette World News: Baby cured of HIV; Girl miraculously survives plane crash; UK Queen leaves hospital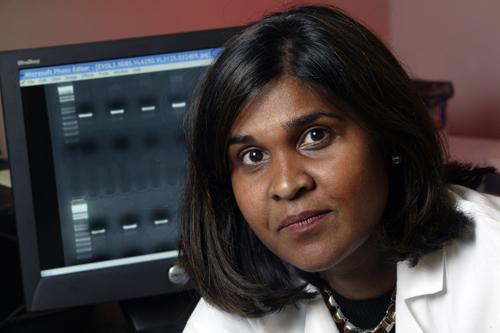 PHUKET MEDIA WATCH
– World news compiled by Gazette editors for Phuket's international community
US baby's cure from HIV raises hope, new questions
Reuters / Phuket Gazette
PHUKET: The remarkable case of a baby being cured of HIV infection in the United States using readily available drugs has raised new hope for eradicating the infection in infants worldwide, but scientists say it will take a lot more research and much more sensitive diagnostics before this hope becomes a reality.
In a medical first for an infant, a Mississippi toddler, born with HIV in July 2010, was treated within 30 hours of delivery with aggressive HIV therapy, which continued for 18 months. She is now considered cured of her infection, a team of researchers led by Dr Deborah Persaud, a virologist at Johns Hopkins University in Baltimore, told media at the Conference on Retroviruses and Opportunistic Infections in Atlanta on Sunday.
"From a clinical perspective, this means that if you can get an infected baby on to anti-retroviral drugs immediately after delivery, it's going to be possible to prevent or reverse the infection – essentially cure the baby," said Dr Steven Deeks, an HIV/AIDS researcher at the University of California at San Francisco, who is attending the conference where the case was presented to researchers yesterday.
Deeks and others hailed the findings as a great advance in the search for a cure in babies born infected with HIV. But the researchers said they also suggest the need for better ways to diagnose HIV infection, a process that typically takes up to six weeks.
"This could have a profound effect on how we approach babies born to HIV-infected moms," Deeks said.
Treatment of HIV-infected mothers before delivery is the best way to prevent HIV infection of infants, experts say, but even in resource-rich countries such as the United States, 100 to 200 babies are born each year infected with HIV, the virus that causes AIDS, said Dr Anthony Fauci, director of the National Institute of Allergy and Infectious Diseases, part of the National Institutes of Health.
Worldwide, especially in developing countries, as many as 1,000 babies are born infected every day. For these children, the findings could have a major impact on the "terrible burden of HIV infection throughout the world," Fauci said.
Michel Sidibé, executive director of the Joint United Nations Program on HIV/AIDS, known as UNAIDS, said the news "gives us great hope that a cure for HIV in children is possible," but it also underscores the need for research and innovation, "especially in the area of early diagnostics."
Fauci said the child's case was an important "proof of concept," but he cautioned that it was only one case and needs to be further validated.
"The real question is: Will this be broadly applicable to other infants?" he said.
Fauci said there is a risk that without better diagnostics, children who were never infected in the first place could be exposed to toxic drugs with very early treatment.
In the case of the Mississippi girl, Dr Hannah Gay, a pediatric HIV specialist at the University of Mississippi Medical Centre, made the call to treat the child with HIV drugs even before her infection was confirmed because she believed the child was at such great risk of infection. Had she been wrong, the therapy would have been stopped.
"Since the mother had really been at such high risk of transmitting to the baby, they decided to treat on square one," said Fauci, as opposed to giving the child a lower, preventative dose of drugs until test results confirmed an infection.
"The approach of treating really, really early needs to be pursued," he said. "When we get better diagnostics where we can tell within the first day or so whether the baby is infected, an approach like this looks like it might be a reasonable thing to pursue with the appropriate clinical trials."
Fauci said it is not time to change treatment protocols for infants who are born infected. "It's a single case. We've got to be careful about that."
Teen girl survives deadly plane crash in French Alps
Phuket Gazette / News Wires
PHUKET: Two people were killed yesterday when a small business jet struck a house and crashed in a residential area of the French Alps near the Swiss border, local authorities said, but a young girl miraculously survived. The cause of the crash was not immediately known.
The accident happened shortly before 9am local time when the private twin-engine PRM1 corporate jet clipped the roof of a farm house and slammed into the yard of a second house near a small airport in the eastern town of Annemasse in France's Haute-Savoie region, located about 6 kilometers (3.7 miles) from Geneva.
Police said the aircraft, which was en-route to Geneva, burst into flames upon impact and was completely destroyed. And although suffering serious injuries to the pelvis, a 15-year-old girl who was on board the aircraft miraculously survived it. The pilot, believed to be the girl's father, and another unidentified man were killed.
All the victims were said to be French citizens.
The exact cause of the accident was not immediately known, but witnesses said the aircraft had already experienced difficulties during takeoff and took a sharp turn to the right moments before clipping the roof of the house. The home suffered serious damage but there were no reports of casualties on the ground.
Queen Elizabeth II leaves hospital after stomach bug assessment
Reuters / Phuket Gazette
PHUKET: Queen Elizabeth II was released from a central London hospital yesterday after a nearly 24-hour stay to receive treatment for symptoms of gastroenteritis, the royal palace said. She appeared well and happy as she emerged from the facility.
The queen, who is 86, fell ill on Friday when she began to experience symptoms of gastroenteritis, a relatively minor and common illness which is better known as a stomach bug. The infection is caused by a virus or food poisoning and often causes vomiting, diarrhea and dehydration, but symptoms typically disappear within 12 to 48 hours.
The sudden illness initially forced the queen to cancel a scheduled visit to the coastal city of Swansea in Wales where she was due to celebrate St David's Day on Saturday. She later canceled all official engagements for the coming week, including a trip to Rome where she was to meet Italian President Giorgio Napolitano.
The queen emerged from King Edward VII's Hospital in central London yesterday afternoon. Wearing a red dress, she looked well and cheerful as she said goodbye to a member of staff and walked to her limousine.
"The Queen has left the King Edward VII's Hospital having been admitted briefly as part of the assessment of symptoms of gastroenteritis," Buckingham Palace said in a brief statement, giving no details about the queen's treatment or if she was still feeling ill. It was not immediately clear when she will resume her official engagements.
Despite her age, the monarch is believed to be in generally good health and had not been hospitalized for more than a decade. The last time she was hospitalized was in January 2003 when she underwent a minor 45-minute operation to remove a torn cartilage from her right knee.
Elizabeth II is the queen regnant of the United Kingdo
— Phuket Gazette Editors
Keep in contact with The Thaiger by following our Facebook page.
Never miss out on future posts by following The Thaiger.


Find more SE Asian News courtesy of The Thaiger.

Broke? Find employment in Southeast Asia with JobCute Thailand. Rich? Invest in real estate across Asia with FazWaz Property Group. Even book medical procedures worldwide with MyMediTravel, all powered by DB Ventures.

Asia's biggest drug kingpin arrested in Netherlands
Asia's biggest drug kingpin is under arrest in the Netherlands after years of authorities chasing him worldwide. 57 year old Tse Chi Lop, a Chinese-born Canadian citizen, was arrested by Dutch police acting on a request by Australia's federal police.
The UN Office on Drugs and Crime named him as the suspected leader of the Asian mega-cartel known as "Sam Gor", a major producer and supplier of methamphetamines worldwide. Tse is commonly compared to the Mexican drug lord Joaquin "El Chapo" Guzman.
Sam Gor is suspected of laundering billions in drug money through businesses such as casinos, real estate and hotels in Southeast Asia's Mekong region. Australia's federal police said Friday's arrest came after a 2012 operation that arrested 27 people linked to a crime syndicate spanning five countries. The groups was accused of importing large amounts of heroin and methamphetamine into Australia, according to police.
"The syndicate targeted Australia over a number of years, importing and distributing large amounts of illicit narcotics, laundering the profits overseas and living off the wealth obtained from crime."
The arrest of Tse Chi Lop almost 10 years after that operation's launch is a major break for Australian authorities. The country's attorney-general will now begin preparing a formal extradition request for the alleged drug lord to face trial.
Most of Asia's meth comes from "Golden Triangle" border areas between Laos, Myanmar, Thailand and southwest China. The production of methamphetamine, either in tablet form or the highly potent crystalised "ice" version, take place in Myanmar's eastern north Shan state. Ketamine and fentanyl are also produced there as well, mostly in 'portable' labs that hide underneath the thick rainforest canopy.
In 2018 alone, Thailand netted more than 515 million methamphetamine tablets, a number 17 times the amount for the entire Mekong region 10 years ago. Traffickers are constantly finding more creative ways to ship their products as drug busts are featured daily on the news in those regions.
SOURCE: The Bangkok Post
Keep in contact with The Thaiger by following our Facebook page.
Never miss out on future posts by following The Thaiger.
Czech 'Covid' sniffer dogs can detect Covid-19 with a 95% success rate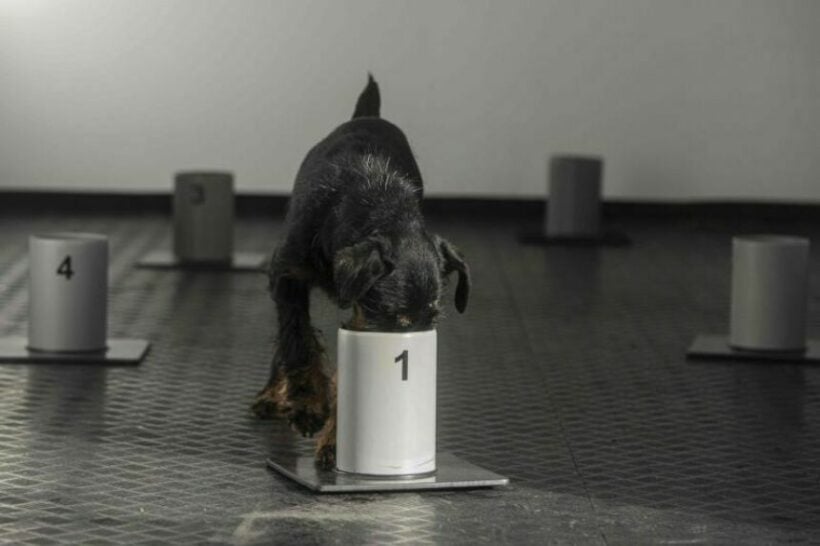 Czech dog trainers say canines can sniff out Covid-19 with an astonishing 95% success rate. The team of trainers in Renda, a Czech mountain village, are working in their own time to teach the dogs to tell the difference between fake samples of Covid and real ones by sniffing pieces of cloth. Lenka Vlachova, a trainer who works at Prague's fire brigade, says the cloths either feature a scent from patients with Covid-19 or from those that tested negative for the virus. They also say they there are cloths with fake samples of the virus that are part of the testing group.
The project head, Gustav Hotovy, says the study is designed to verify dogs' ability to detect the virus and generate a method enabling the use of training dogs in combatting the pandemic.
"The method should also work with other diseases, even more lethal than Covid-19. In the end, we should be able to detect a huge number of people in a very short time with a trained dog."
Hotovy, who is a retired cynologist, whose team started training the dogs last August, says the first study confirming that dogs are able to detect tissue attacked by a virus was conducted in the United States about 10 years ago.
"The virus changes the human tissue, affecting the scent signature of the person."
He says that the signature changes so much that it is immediately picked up on by the dogs. The samples are gathered by rubbing a piece of cotton against the patient's skin and then the team has to make sure the sample is virus-free to keep the dogs from catching the virus.
A Finnish team has also been using dogs to detect the virus at Helsinki airport, reporting its dogs can detect the virus with close to 100% accuracy.
SOURCE: Reuters
Keep in contact with The Thaiger by following our Facebook page.
Never miss out on future posts by following The Thaiger.
Talk show king, Larry King, dies at 87 | VIDEO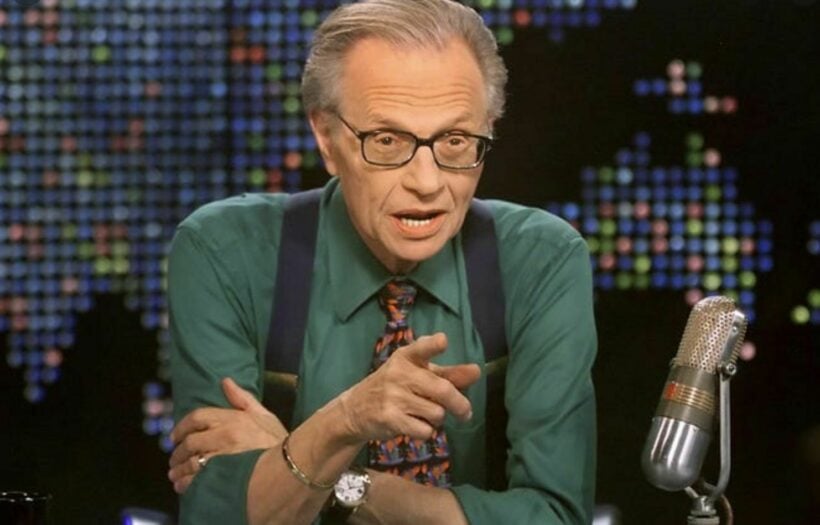 Larry King, the longtime CNN stalwart and talk host has died. He was 87 years of age. He is survived by 3 sons.
"Larry King Live" was a staple on the the young cable TV network for over 25 years, interviewing presidential candidates, celebrities, athletes and high-profile personalities. He retired in 2010 after taping more than 6,000 episodes of the show before moving his voice onto a fledgling streaming service.
His son, Chance, confirmed King's death yesterday morning, US time, on his Facebook page.
"With profound sadness, Ora Media announces the death of our co-founder, host and friend Larry King, who passed away this morning at age 87 at Cedars-Sinai Medical Center in Los Angeles."
"For 63 years and across the platforms of radio, television and digital media, Larry's many thousands of interviews, awards, and global acclaim stand as a testament to his unique and lasting talent as a broadcaster."
King had recently spent time in hospital with Covid-19 at Cedars-Sinai. He had been battling a number of other health problems over the years, suffering several heart attacks. In 1987, he underwent quintuple bypass surgery, inspiring him to establish the Larry King Cardiac Foundation to provide assistance to those without insurance.
With all his health challenges, he continued to forge one of the great talk show careers in US entertainment history.
In 2017 King revealed that he had been diagnosed with lung cancer and successfully underwent surgery to treat it. He also underwent another procedure in 2019 to address angina.
King also suffered personal loss last year when 2 of his adult children died within weeks of each other: Andy King, 65, suffered a heart attack and daughter Chaia King, 52, died after being diagnosed with lung cancer.
With an affable, easygoing demeanor that distinguished him from more intense TV interviewers, King perfected a casual approach to the Q&A format, always leaning forward and listening intently to his guests, rarely interrupting.
Tim Newton from The Thaiger met Larry King in the early 90s whilst working on the 'Australia Overnight' program with the Macquarie Network, using King's 'Larry King Show' radio format as a broad framework for the new radio networked program in Australia, the first of its kind.
"Larry was as affable in personal dealings as he was on air. He was very keen to help a young Aussie at the time who was trying to carve out a similar program to the famous Larry King Show of the 1980s that he hosted. I was happy to get a 30 minute meeting with him after flying to LA to meet him. He took me out to dinner and I walked away with a roadmap for our new radio show and a thousand other tips for the legendary talk show host."
Jeff Zucker, CNN's President, acknowledged King's role in raising the network's profile around the world.
"We mourn the passing of our colleague Larry King. The scrappy young man from Brooklyn had a history-making career spanning radio and television. His curiosity about the world propelled his award-winning career in broadcasting, but it was his generosity of spirit that drew the world to him. We are so proud of the 25 years he spent with CNN, where his newsmaker interviews truly put the network on the international stage. From our CNN family to Larry's, we send our thoughts and prayers, and a promise to carry on his curiosity for the world in our work."
SOURCE: CNN
Keep in contact with The Thaiger by following our Facebook page.
Never miss out on future posts by following The Thaiger.