Phuket Gazette: Afghanistan & Pakistan news round-up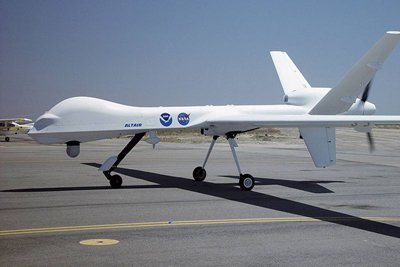 – World news compiled by Gazette editors for Phuket's international community
U.S. soldier goes on shooting spree, kills 16 Afghan civilians
PHUKET (News Wires): A U.S. service member was arrested early yesterday morning after going on a shooting spree in southern Afghanistan, killing sixteen civilians in their homes and injuring several others, officials said.
The attack happened at around 3:45am local time when a U.S. soldier opened fire in the Panjwai district of Kandahar province. "A U.S. Army soldier, at around 3 o'clock, came out [of his base] and turned his gun on the people," a spokesman for the governor said, adding that the soldier entered at least three houses.
Provincial officials confirmed sixteen civilians, including nine children and three women, were killed while five others were wounded. "There were some who were wounded, of course, and those wounded are being treated at a coalition medical facility now," said Major Jason Wagner, a spokesman for the NATO-led International Security Assistance Force (ISAF).
Locals described the shooting as a 'barbaric act' and demand the perpetrator be given a heavy punishment, raising fears of widespread protests next week and retaliation attacks by insurgent groups such as the Taliban. Afghan President Hamid Karzai also strongly condemned the incident, calling it a 'terrorist act' and demanding an explanation.
U.S. Defense Secretary Leon Panetta spoke with President Karzai late yesterday, offering his 'deepest condolences and profound regret' for the shooting incident. "A full investigation is already underway. A suspect is in custody, and I gave President Karzai my assurances that we will bring those responsible to justice," Panetta said. "We will spare no effort in getting the facts as quickly as possible, and we will hold any perpetrator who is responsible for this violence fully accountable under the law."
Panetta emphasized that the incident does not reflect its values or progress made in Afghanistan. "I condemn such violence and am shocked and saddened that a U.S. service member is alleged to be involved, clearly acting outside his chain of command," he said.
"I told President Karzai that the American people share the outrage felt by President Karzai and his fellow citizens. This tragic incident does not reflect the commitment of the U.S. military to protect the Afghan people and help build a strong and stable Afghanistan."
U.S. President Barack Obama was briefed on the incident by his senior national security staff and later called President Karzai to express his shock and sadness. "This incident is tragic and shocking, and does not represent the exceptional character of our military and the respect that the United States has for the people of Afghanistan," President Obama said in a statement. "I fully support Secretary Panetta's and General Allen's commitment to get the facts as quickly as possible and to hold accountable anyone responsible."
Sunday's incident comes after weeks of violence and after U.S. troops were accused of burning Qurans at the Bagram Airbase. The accusations triggered a series of violent protests across Afghanistan which have left more than 30 people dead, including six U.S. soldiers who insurgents said were killed in revenge.
The shooting incident is likely to increase already high anti-American sentiment in Afghanistan, and Sunday's news immediately drew a harsh response from the Taliban which labeled it an 'act of genocide' and accused ISAF and Afghan government forces of deliberately carrying out the attack.
"The so-called American peace-keepers have once again quenched their thirst with the blood of innocent Afghan civilians in Kandahar province," a Taliban spokesman said in a statement. "Witnesses from the scene say that during the raids, the American terrorists and their puppets shot the household members at point blank range. The unsuspecting innocent victims have been sprayed with hundreds of bullets and have been cold-bloodily martyred."
Suicide bomber kills 14, injures dozens at Pakistani funeral
PHUKET (News Wires): A suicide bomber blew himself up on Sunday at a funeral on the outskirts of the northwest Pakistani city of Peshawar, killing at least fourteen people and injuring more than 30 others,
police
said.
The funeral was taking place in the Budh Bher area on the outskirts of Peshawar, the capital of Khyber Pakhtunkhwa province and one of the most populous cities in Pakistan. Deputy speaker of the provincial assembly, Khushdil Khan, was at the funeral and is believed to have been the target.
Khan, who opposes the Taliban and has faced death threats in the past, escaped unhurt. Police said at least fourteen people were killed in the powerful explosion while 37 others were injured and rushed to Lady Reading Hospital, Khyber Teaching Hospital and the Hayatabad Medical Complex in Peshawar. Some of the injured were in a critical condition.
Officials said the attack was believed to have been carried out by a suicide bomber in his 20s who approached the funeral gathering on foot before detonating his explosives. No group immediately claimed responsibility for the attack, but Islamist militants have regularly attacked members from the anti-Taliban Awami National Party.
Afghanistan: More than 140 people remain missing after avalanche
PHUKET (News Wires): The death toll after an avalanche buried a remote village in northeastern Afghanistan last week has risen to at least 55, the United Nations (UN) reported on Saturday. More than 140 people remain missing and are feared to have been killed as well.
The avalanche occurred on late Monday evening in the village of Deh Pasin in Shiki district, located in the remote and mountainous province of Badakhshan which faces severe snow every year between October and April. The village, located near the border with Tajikistan, can only be reached by helicopter or by a road from across the border.
The landslide buried dozens of houses in the village of 199 people, killing at least 50 people and injuring four others. The UN Humanitarian Coordinator for Afghanistan, Michael Keating, said 145 villagers remain missing and are presumed to have been killed as well, which would raise the total death toll to 195.
"This tragedy is likely to be one of many in the near future. Heavy snows will result not just in avalanches but also, in a few weeks' time, severe flooding in many parts of the country," Keating said. "Every effort is being made to minimize loss of life through emergency preparedness such as pre-positioning of food, shelter and medicine, good information sharing and coordination among those actors able to respond."
Dozens of people from a nearby village began a search-and-rescue operation on Tuesday, but rescue efforts from the outside world have been severely hampered by the difficult conditions in the region. Roads from neighboring Tajikistan have been blocked by snow and helicopters cannot be used because they could trigger further avalanches.
Mountainous regions in Afghanistan are prone to avalanches. In January of this year, at least 49 people were killed when a series of avalanches devastated a number of villages in Badakhshan province. More than 500 houses were buried under the snow, including up to 80 houses in Zech village alone.
And in February 2010, more than 170 people were killed when a series of avalanches struck the Salang Pass, a major mountain pass which connects northern Afghanistan and the Afghan capital of Kabul.

Join the conversation and have your say on Thailand news published on The Thaiger.
Thaiger Talk is our new Thaiger Community where you can join the discussion on everything happening in Thailand right now.
Please note that articles are not posted to the forum instantly and can take up to 20 min before being visible. Click for more information and the Thaiger Talk Guidelines.