World
Lee Kuan Yew, modern Singapore's founding father, dies at 91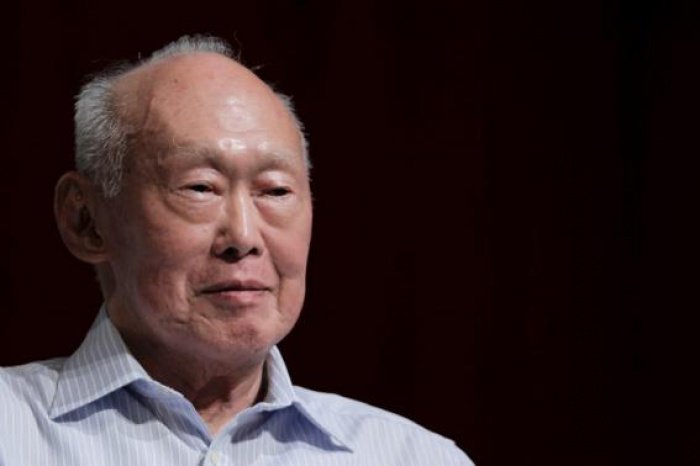 PHUKET MEDIA WATCH
– World news selected by Gazette editors for Phuket's international community
Lee Kuan Yew, modern Singapore's founding father, dies at 91
Reuters / Phuket Gazette
PHUKET: Lee Kuan Yew, Singapore's first prime minister, died on Monday aged 91, triggering a flood of tributes to the man who oversaw the tiny city-state's rapid rise from a British colonial backwater to a global trade and financial center.
U.S. President Barack Obama described Lee, who ruled Singapore for three decades, as "a true giant of history" whose advice on governance and economic development had been sought by other world leaders down the years.
Lee had receded from public and political life over the past few years, but he was still seen as an influential figure in the government of Prime Minister Lee Hsien Loong, his oldest son.
In his lifetime, Lee drew praise for his market-friendly policies but also criticism at home and abroad for his strict controls over the press, public protest and political opponents.
"The prime minister is deeply grieved to announce the passing of Mr Lee Kuan Yew, the founding prime minister of Singapore," the Prime Minister's Office said in a statement.
He died at 3:18am local time (3:18 p.m. EDT) at Singapore General Hospital, where he had been admitted on Feb. 5 suffering from pneumonia.
The government has declared a period of national mourning until his funeral on Sunday. Lee's family will hold a private wake in the next two days, then his body will lie in state at parliament from Wednesday to Saturday.
Thousands of people had been leaving flowers and cards at the hospital over the past three days, praying for his recovery, and many rushed back there when they awoke to the news of his death.
"I'm so sad. He is my idol. He's been so good to me, my family and everyone," said Lua Su Yean, 64. "His biggest achievement is that from zero he's built up today's Singapore."
"Harry" Lee became Singapore's first prime minister in 1959 and held onto power for 31 years, overseeing the island's transformation from a port city battling crime and poverty into one of Asia's most prosperous nations.
Even after stepping down as leader in 1990 – signing off as the world's then longest-serving prime minister – the acerbic Lee stayed on in the cabinet until 2011. He was a member of parliament until his death.
His leadership of Singapore was seen as a model for developing countries across the world, and politicians of all stripes said they took inspiration from his policies.
"Minister Mentor Lee's views and insights on Asian dynamics and economic management were respected by many around the world, and no small number of this and past generations of world leaders have sought his advice on governance and development," Obama said in a statement.
Thousands are expected to pay their respects at the Istana, or presidential palace, a grand colonial-era building where a condolence book has been set up.
"My tears welled up as I received the sad news," said another former Singapore prime minister, Goh Chok Tong, who succeeded Lee. "He was my leader, mentor, inspiration, the man I looked up to most," Goh posted on Facebook.
Dozens of world leaders are expected to travel to Singapore for Lee's funeral. His wife, Kwa Geok Choo, was the last Singaporean to be given a state funeral. In 2010 her coffin was carried on a ceremonial gun carriage to a suburban crematorium.
"As Singapore marks its 50th anniversary of independence this year, its founding father will be remembered as one of the most inspiring Asian leaders," U.N. Secretary-General Ban Ki-moon said in a statement.
STRAIGHT TALKING
Lee, a British-educated lawyer, is credited with building Singapore into one of the world's wealthiest nations on a per capita basis with a strong, pervasive role for the state and little patience for dissent.
Singapore is now home to many of the world's ultra-rich, lured by low taxes and a high standard of living.
"His was a voice that spoke clearly and directly, even if his views might be controversial," said Simon Tay, chairman of the Singapore Institute of International Affairs.
Lee, a fourth-generation Singaporean, co-founded the People's Action Party (PAP), which has ruled the city since 1959 and led the newly born country when it was separated from Malaysia in 1965.
He stepped down as prime minister in 1990, handing power to Goh Chok Tong, but remained influential as senior minister in Goh's cabinet and later as "minister mentor" when his eldest son, Lee Hsien Loong, became prime minister in 2004.
The older Lee advocated free-wheeling market capitalism while keeping tight control over social behavior, from banning chewing gum to caning graffitists.
Lee wrote a handful of books and voiced strong opinions on everything from eugenics and the "slothful" sport of golf to fengshui and astrology, which he decried as "utter rubbish!"
— Phuket Gazette Editors