Hong Kong recalls Tiananmen killings, China muffles dissent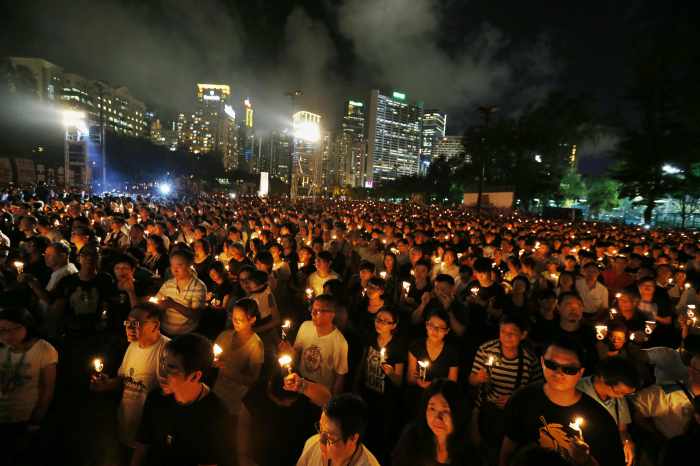 PHUKET MEDIA WATCH
– World news selected by Gazette editors for Phuket's international community
Hong Kong recalls Tiananmen killings, China muffles dissent
Reuters / Phuket Gazette
PHUKET: Tens of thousands of people held a candlelight vigil in Hong Kong on Wednesday to mark the bloody crackdown on pro-democracy protesters 25 years ago in Beijing's Tiananmen Square, while mainland China authorities sought to whitewash the 1989 event.
In Beijing, police flooded the streets around the square, scene of the worst of the violence a quarter of a century ago, and censors scrubbed the Internet clean of any mention of the rare open display of defiance against the Communist Party.
In Hong Kong, which returned to Chinese rule in 1997 but remains a free-wheeling, capitalist hub, demonstrators holding candles and clad mainly in black gathered in a downtown park and called on Beijing to atone for the killings.
A large number of mainland Chinese also flocked to commemorate the crackdown in the former British territory, where a vigil has been held every year since the massacre. Organisers said some 180,000 people took part on Wednesday evening.
"Hong Kong is a free society where you can speak out. In China, the Communist Party dictates everything," said Chen Jing Gen, in his 60s, who travelled from the southern Chinese city of Shenzhen to attend the vigil.
"People in mainland China are mostly aware of June 4, but due to the control of the Party no one dares to talk about it."
The United States led international calls for China to account for what happened on June 4, 1989. The comments riled China, which has said the protest movement was "counter-revolutionary".
Exiled Tibetan spiritual leader the Dalai Lama also used the anniversary to call on China to embrace democracy.
China has never released a death toll from the crackdown after troops shot their way into central Beijing, but estimates from human rights groups and witnesses range from several hundred to several thousand.
Public discussion of Tiananmen is forbidden in China and online references to it are heavily censored, leaving many of the country's youth ignorant of what happened.
"I had never heard of the Tiananmen incident until I was studying in the United States when I was 18," said a 25-year-old woman surnamed Lan, who was visiting Hong Kong from Beijing.
SECURITY BLANKET
In mainland China, police, soldiers and plainclothes security personnel enveloped Tiananmen Square, checking identity cards and rummaging through bags looking for any hint that people might try to commemorate the anniversary.
Police escorted a Reuters reporter off the square, which was thronging with tourists, saying it was closed to foreign media.
Police also detained another Reuters journalist for trying to report on the anniversary in one of Beijing's university districts, releasing him after a few hours.
Rights group Amnesty International has said at least 66 people had been detained in the period leading up to the anniversary.
"They have covered up history. They don't want people to know the truth of what they did," veteran activist Hu Jia told Reuters from his home in Beijing, where he said police were present to prevent him from leaving.
"Nobody would have confidence in them if they knew what they did… They should have fallen because of what they did," he added, speaking by mobile telephone.
China's Foreign Ministry on Tuesday defended the crackdown, saying the government had chosen the correct path for the sake of the people.
The protests began in April 1989 as a demonstration by university students in Beijing to mourn the death of Hu Yaobang, the reformist Communist Party chief who had been ousted by paramount leader Deng Xiaoping. They grew into broader demands for an end to corruption as well as calls for democracy.
Many Chinese would balk at the idea of mass revolution today. China is now the world's second biggest economy, with most Chinese enjoying individual and economic freedoms never accorded them before.
"I don't think it can happen again," said a Beijing resident who gave his family name as Xu. "China's system is certainly different from the West. The population is huge, 1.4 billion people. If you want to govern it well, it's not easy."
But Wu'er Kaixi, a leading figure in the pro-democracy movement of 1989, told Reuters that Chinese people could rise up once more against the Communist Party in anger at anything from graft to the country's badly polluted air, water and soil.
"Yes, you gave us economic freedom, but you are jumping in and looting us, robbing us of our future, corrupting the culture, our values and the environment," he said before the anniversary from Taiwan, where he works at an investment firm.
"All this has been clearly and widely expressed by Chinese people in the last two decades. This discontent will emerge into one thing one day: a revolution. I am sure the Communist Party is very well aware of this."
SIGN OF THE TIMES
On both sides of Hong Kong's iconic harbour, scuffles broke out between rival political factions in the worst confrontations so far at a June 4 event, highlighting rising tensions between the city and mainland China.
It comes at a sensitive time for the Asian financial centre, with debate over constitutional reform looming and pro-democracy activists planning to hold mass protests in July to demand the right to choose their own candidates for a poll in 2017 to elect the next Hong Kong leader.
Pro-Beijing group the Voice of Loving Hong Kong taunted vigil-goers at the entrance to Victoria Park, where more than 30 uniformed police monitored proceedings.
"Let the past pass … it's already 25 years. If we continue, all Chinese are losers," said chairman of the group Patrick Ko.
The group played a video in which it claimed 5,000 soldiers were injured during the Tiananmen clashes, more than the 4,000 citizens it said had been hurt.
Hung Lap, wearing a yellow headband, charged at the group with a large banner that said: "Overthrow the Communist Party, the Chinese Communist Party is an evil cult."
Amid pushing and shoving, Hung shouted into a loud-hailer: "Go die … Get out of Hong Kong."
Hong Kong residents have increasingly taken to the streets to protest against perceived meddling by China in the city's affairs, causing a headache for mainland authorities.
The world's first museum commemorating the victims of the Tiananmen crackdown opened in Hong Kong in late April and more than 6,000 people have visited since then.
INTERNATIONAL CRITICISM
The White House said the United States continued to honour the memories of those who gave their lives on June 4, 1989, and called for a full account of what happened.
In democratic Taiwan, which China claims as its own, President Ma Ying-jeou said China should ensure that a "tragedy" like June 4 never happened again.
"If Chinese authorities can tolerate differences, not only can that raise the height and the legitimacy of those in power, but also send a clear message to Taiwan that political reform in China is serious," Ma said in a statement.
Japan, engaged in a bitter territorial dispute with China, used the anniversary to urge Beijing to respect human rights and the rule of law.
Chinese Foreign Ministry spokesman Hong Lei expressed anger at comments from the United States and the United Nations, saying they interfered in China's internal affairs.
— Phuket Gazette Editors
📱 Download our app on Android or iOS for instant updates on your mobile
📧 Subscribe to our daily email newsletter
👍 Like/Follow us on Facebook
🔔 Subscribe to or Join our YouTube channel for daily video updates


Find more SE Asian News courtesy of Thaiger.

Broke? Find employment in Southeast Asia with JobCute Thailand. Rich? Invest in real estate across Asia with FazWaz Property Group. Even book medical procedures worldwide with MyMediTravel, all powered by DB Ventures.

India sees record Covid-19 infections, oxygen shortages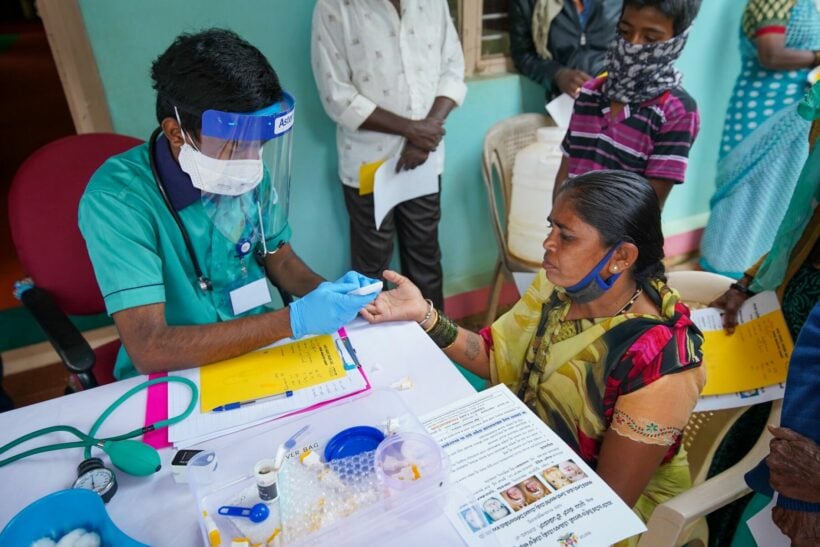 India is experiencing record infections and deaths due to Covid-19 and is now running dangerously low on oxygen supplies. The countries second wave of the virus includes a dangerous virus variant that is spreading quickly and has infected 3.5 million people just this month. In the last 24 hours, 295,000 new infections occurred with just over 2,000 deaths. Prime minister Narendra Modi said that India was in for a big fight and that the second wave of Covid-19 came like a storm.
India had done relatively well during the first wave of the coronavirus for a country dense with 1.3 billion inhabitants. In the last few weeks though people have let their guard down with millions attending religious festivals cricket matches huge weddings, and political rallies around the country. This coinciding with delays and even stopping of production for Covid-19 vaccines and medication along with a lack of oxygen being generated in India is leading to new levels of crisis.
With oxygen supplies dwindling throughout India, relatives of Covid-19 patients are buying black-market oxygen supplies for hyper-inflated prices. Some hospitals are said to be down to their last few hours of oxygen supplies. The health minister of New Delhi is pleading with the government to focus on the oxygen supply chain in India before it devolves into a serious crisis.
Mumbai is the centre of this most recent surge and oxygen shortages there are no better. One doctor said in the event of an oxygen shortage they would usually just relocate patients to another hospital, but now no hospital has the needed surplus. The prime minister said that the government, federal and local, along with private enterprise are working to increase oxygen supplies in India.
New Delhi is in the middle of a week-long lockdown and several other Indian States are facing shut down this weekend. Several countries are cancelling flights or moving India to advisory lists, urging their citizens not to travel there. The United Kingdom and the United States have both flagged India as unsafe to travel, while New Zealand and Hong Kong have completely banned flights.
Vaccination has been hit or miss in India, with early criticism for exporting jobs produced there while so few had been administered locally. Now India has stopped exporting AstraZeneca vaccines, and more than 130 million jabs have been given though supplies have still been limited. Data is expected in the next few weeks about the effect of the Indian Covid-19 variant. As of now, India is second to only the US in total cases with 15.6 million infections and over 180,000 deaths.
SOURCE: Bangkok Post
📱 Download our app on Android or iOS for instant updates on your mobile
📧 Subscribe to our daily email newsletter
👍 Like/Follow us on Facebook
🔔 Subscribe to or Join our YouTube channel for daily video updates
Thailand launches Covid-19 vaccine passport for international travel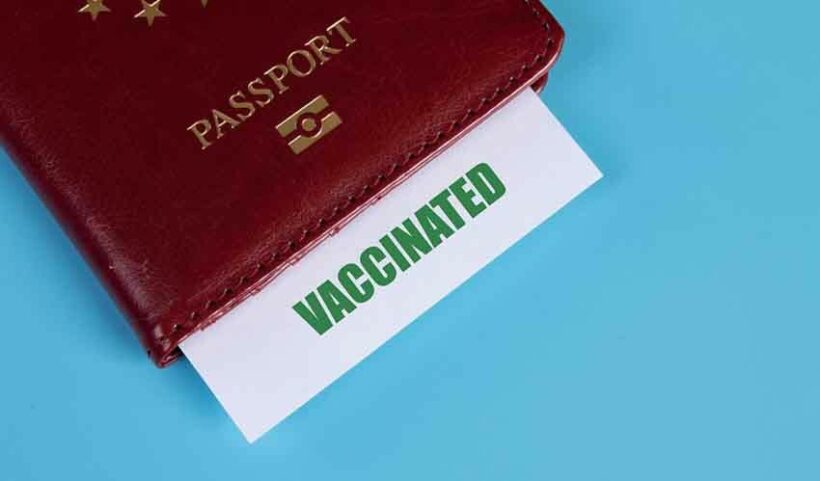 The Thai government has confirmed it is adopting a vaccine passport scheme, to provide vaccinated residents with proof of Covid-19 inoculation. The vaccine passport will be an official document which can be used by vaccinated people travelling abroad. Details of the scheme have now been published in the Royal Gazette, making it official.
The Bangkok Post reports that the Royal Gazette has also published the format of the vaccine passport, which has been approved by Opas Karnkawinpong from the Department of Disease Control. The cover contains text in English and Thai, which bears the department's name and that of the Public Health Ministry. It carries the national emblem of Thailand, the garuda, and the wording, "Covid-19 Certificate of Vaccination".
The vaccine passport also contains the owner's name, as well as his or her national identification or passport number, and confirmation that the holder is vaccinated against Covid-19. It's understood that only vaccines approved by Thailand's Food and Drug Administration or by the World Health Organisation, will be recognised in the vaccine passport scheme.
In order to be valid, the vaccine passport must be signed by an approved disease control official. The Royal Gazette has published an order from the Department of Disease Control authorising 6 such officials to sign the document.
Each vaccine passport is for individual use only. Parents of children under the age of 7 will be required to sign their document for them, while people who cannot write will be required to provide a fingerprint.
SOURCE: Bangkok Post
📱 Download our app on Android or iOS for instant updates on your mobile
📧 Subscribe to our daily email newsletter
👍 Like/Follow us on Facebook
🔔 Subscribe to or Join our YouTube channel for daily video updates
World's most travel-friendly passport list – 2021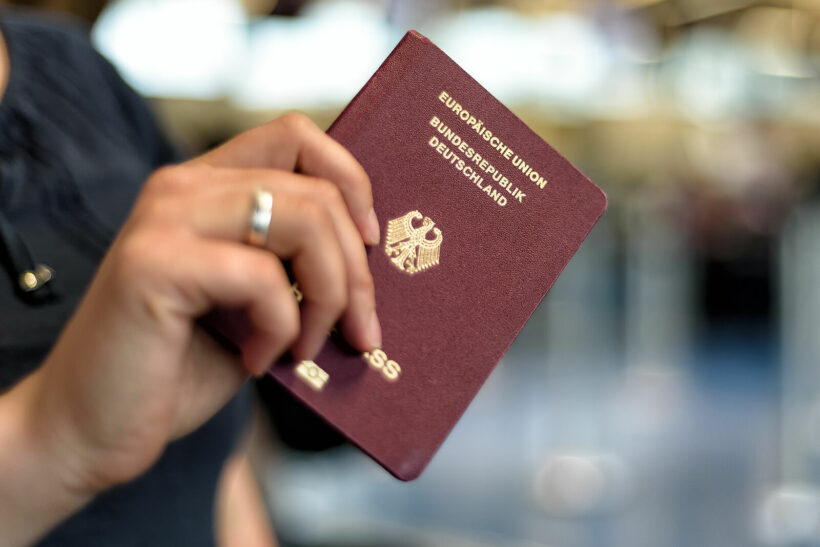 The Henley Passport Index, which rates which passports are the most travel-friendly, has just released the list for 2021, with Japan once again at the top of the list.
But the Index noted that this year's international travel freedom comparison is mostly theoretical as the current Covid-19 situation continues to limit most international travel.
With a Japanese passport, travellers can enter 193 countries without a visa or with a visa-on-arrival. On the other end of the list, an Afghanistan passport can only get into 26 countries. The gap of 167 countries is the widest gap since the Henley Passport Index began tracking this data 15 years ago in 2006.
Singapore kept its second-place this year standing with just one less destination than Japan, followed by Germany and South Korea tied for 3rd place with 191 destinations. The rest of the top 10 are mainly European countries, with the exception of New Zealand and the US as part of the 5-way tie for 7th place with 187 destinations, and Australia and Canada tied for 9th place with 185 destinations.
The US and UK passports took a tumble, once tied for the most travel-friendly passport back in 2014, now losing ground slipping to 7th place. On the other hand, United Arab Emirates strengthened diplomatic ties worldwide and jumped 50 spots this year from 65th all the way to 15th. Over the decade, the climb is even more dramatic, with the Emirates exploding from 67 destinations 10 years ago up 107 destinations to 174 this year. China did well also, climbing 22 places since 2011, up to number 68 on the list.
Thailand's passport is tied with Saudi Arabia at 66th with 79 destinations available without an advance visa.
The full list of most travel-friendly passports…
1. Japan (193 destinations)
2. Singapore (192)
3. Germany, South Korea (191)
4. Finland, Italy, Luxembourg, Spain (190)
5. Austria, Denmark (189)
6. France, Ireland, Netherlands, Portugal, Sweden (188)
7. Belgium, New Zealand, Switzerland, United Kingdom, United States (187)
8. Czech Republic, Greece, Malta, Norway (186)
9. Australia, Canada (185)
10. Hungary, Lithuania, Poland, Slovakia (183)
Henley and Partners predict that the spread in passport access will mirror Covid-19 affected travel. Rich and mobile regions like the US, UK, EU and UAE are getting access to vaccination, hastening their ability to travel, while poorer and developing economies are experiencing a much slower vaccine roll-out.
Experts from Syracuse University, the University of Pittsburgh, and the Migration Policy Centre predict this trend will continue with potentially devastating long-term effects.
Countries that can afford and facilitate vaccination for their citizens quickly will be able to welcome travellers in for tourism and business and be able to travel more themselves. Conversely, countries that can't afford the storage and distribution of vaccines will be less able to travel or welcome tourism income, widening a global wealth gap.
Remote working and the digital nomad lifestyle has been booming in recent years and with Covid-19 forcing businesses to adapt to telecommuting, the post-pandemic world will see more remote working, and countries falling behind with vaccinations will suffer the long-term loss in tourism dollars too.
SOURCE: CNN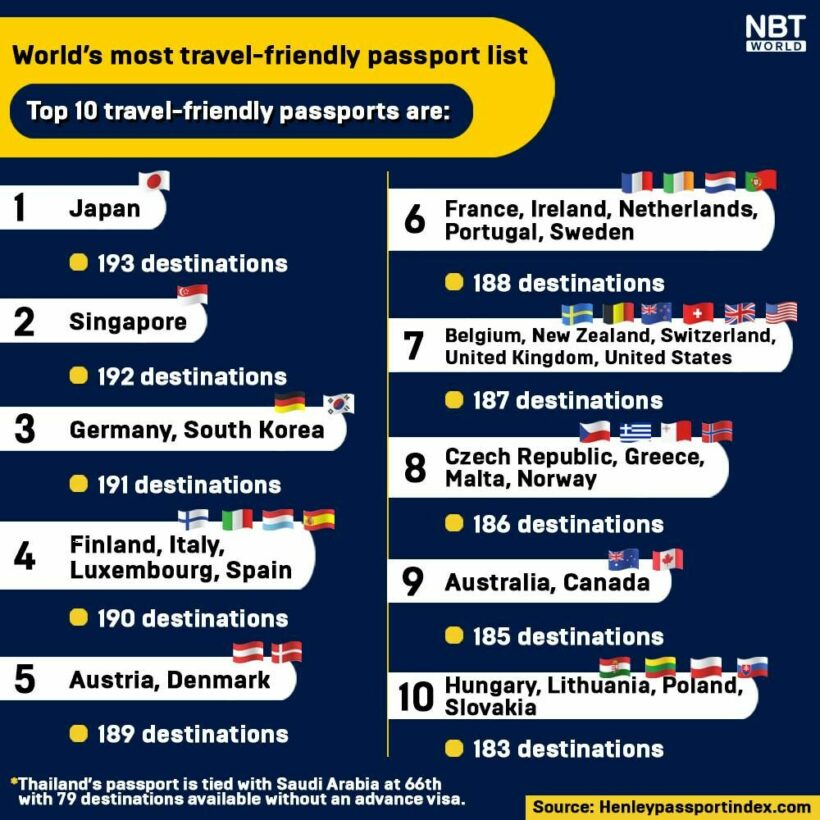 📱 Download our app on Android or iOS for instant updates on your mobile
📧 Subscribe to our daily email newsletter
👍 Like/Follow us on Facebook
🔔 Subscribe to or Join our YouTube channel for daily video updates