Two escape injures in Patong house fire. Woken up by cat hero.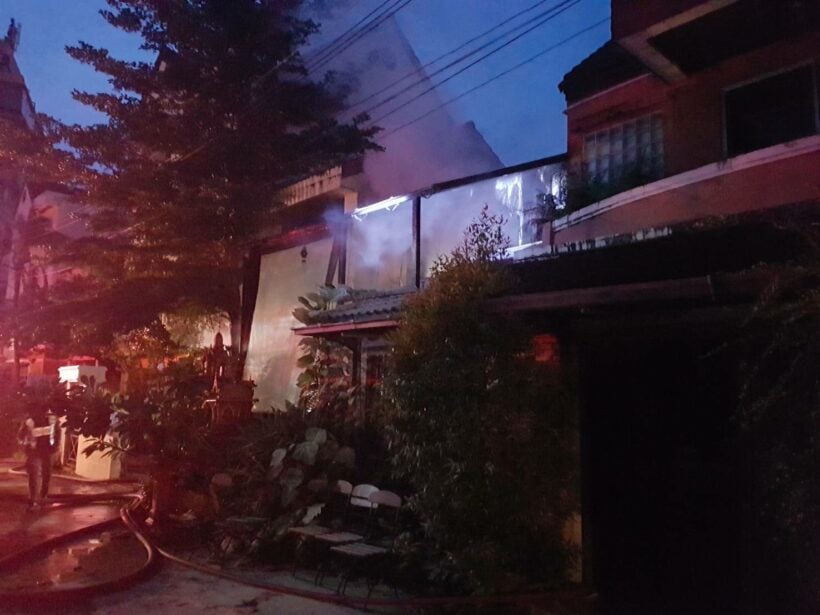 Patong police have been notified of a fire in a Soi near the Siam Commercial Bank (SCB) on Rat-U-Thit 200 Pi Road in Patong early today (May 31) at 05.20am.
Firefighters and fire engines arrived to find a two storey old timber and concrete house ablaze. It took about 20 minutes to extinguish the fire. Fabric, a laptop and some stationary were damaged in the fire.
No injuries were reported. It is believed that the fire was probably caused by an electric short circuit.
18 year old Pattraluck Nantarat told police, "I have been living in the house with my 17 year old brother. My cat was disturbing me while I was sleeping and trying to wake me up. Something smelled like it was burning and I heard strange noises. So I got up to investigate."
"Then I discovered that a fire had started at the back of the house in a cloth storage room on the second floor."
"There's no doubt that the cat probably saved us from being caught up in the blaze."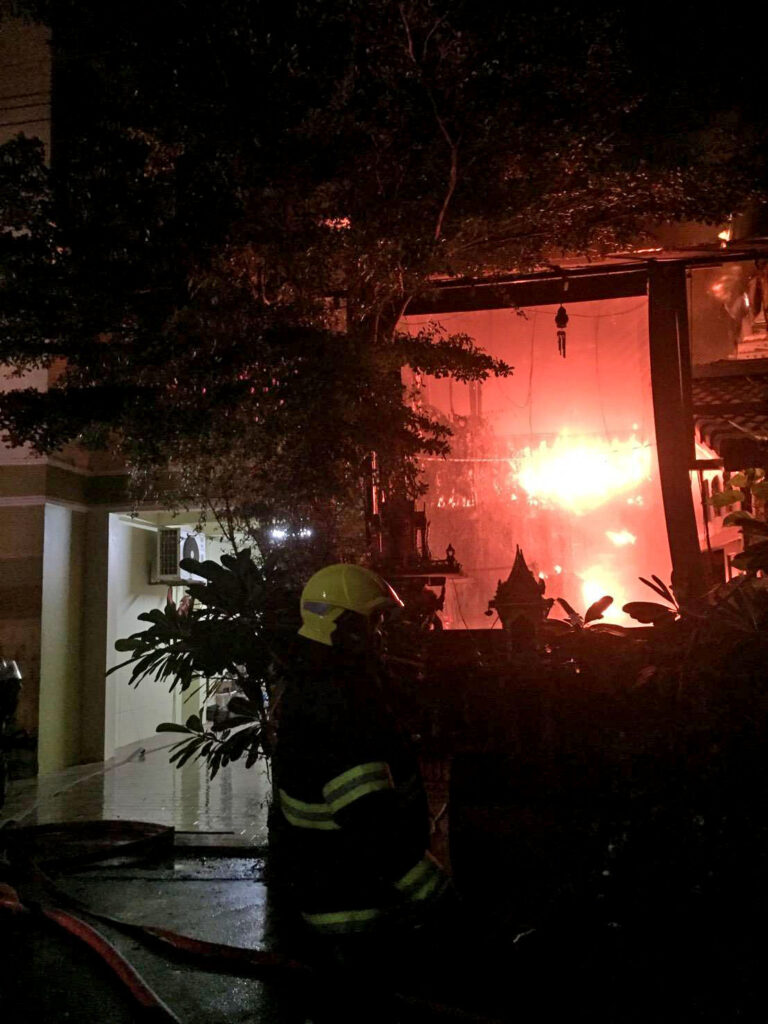 Keep in contact with The Thaiger by following our
Facebook page
.
Another Thai hotel management dispute flares up – The Peninsula Bangkok Hotel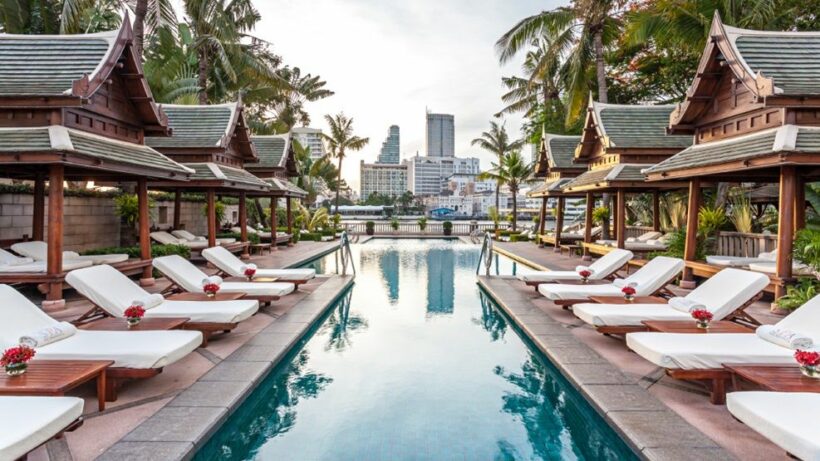 PHOTO: The Peninsula Bangkok Hotel
The Hongkong and Shanghai Hotels, which operates luxury brand The Peninsula Hotels, says it will "vigorously defend its rights" to manage The Peninsula Bangkok, following a legal win by the hotel's Thai shareholder that paves the way for the management agreement to be terminated.
And so the open wounds of a business saga are now on full display between a international hotel management company and the local Thai owners. This time it's involving one of Bangkok's best known luxury hotels.
Thai business law prevents many of the international hotel brands actually owning the properties so wealthy Thai families acquire the properties and then contract international hotel expertise to manage the assets where two entities are trying to get a larger slice of the pie. And, for now, the pie is getting smaller with the contraction in the traditional hotel business and the challenges Thai tourism is currently facing.
Peninsula Hotel, the iconic 370 room Chao Phraya riverside hotel, is 50% owned by the Phataraprasit family and the other half by The Hongkong and Shanghai Hotels' subsidiary in Bangkok.
The Peninsula Bangkok is a 5-star hotel in Bangkok, Thailand. The hotel opened in 1998, counting 37 floors and 367 rooms.
Skift.com reports that the Thai shareholder went to court after it failed to end the agreement in the boardroom on January 26, as it was blocked by the Hong Kong and Shanghai Hotels subsidiary, which has a voting majority in the board. But on September 10, the local Thonburi Civil Court ruled that the subsidiary should not have been allowed to vote on a resolution regarding the termination of the agreement.
The legal case between a Thai owner and hotel chain managers over non-performance, isn't the first. Minor International is suing Marriott International is sueing the Marriott Group for a "highly disappointing" performance of the JW Marriott Phuket Resort & Spa in Mai Khoa. Minor fully owns the luxury beachside hotel and and Marriott manages. The lawsuit was filed on July 12. The case is ongoing.
The statement says…
"Any termination of Peninsula's management would be tantamount to a breach of the shareholders agreement between Hongkong and Shanghai Hotels and the Phataraprasit shareholders, as well as the Peninsula's management agreement. Hongkong and Shanghai Hotels will vigorously defend its rights. Pending the outcome of the appeal and other legal processes which are ongoing, The Peninsula Bangkok continues to be operated by The Peninsula under the hotel management agreement which continues to be legally binding."
Some background, the Thai Phataraprasit family, who also have interests in The Mall Group (that manages the Siam Paragon and Emporium shopping centres in Bangkok), alleges that The Hongkong and Shanghai Hotels had not run the hotel profitably in the last 20 years.
In an article in the Bangkok-based Travel Impact Newswire, Pradit Phataraprasit, head of the Thai family's investments, had strong words.
"In the last 20 years, there has not been a single year in which the Peninsula hotel group's management company has run the hotel profitably for its shareholders."
"The Peninsula sits on one of the most expensive riverside land plots in this city but, very curiously, it cannot yield a dividend for its shareholders. We have been very patient with the management company belonging to our partners from Hong Kong. However, the time has come for another management company to run this hotel."
For their part the COO of Hong Kong and Shanghai Hotels, Peter Borer, says the group had always operated "with integrity" regarding the operation of the hotel.
"Over the past decade, the hotel's financial performance has been affected by political uncertainties and a challenging luxury hotel market in Bangkok, but as a group with a long-term investment philosophy, we have always remained committed to Thailand.
Commenting on the ongoing legal fracas….
"The daily operations of the hotel are not currently affected pending the final outcome of the legal actions."
The company's Q1&2 results shows the hotel had a drop of 5% in revenue compared with January to June last year. The average room rate rose 8%, but the occupancy rate dipped 6%."
Reporting on the results so dar this year….
"The Peninsula Bangkok reported a relatively soft start to the year, impacted by a slower economy and uncertainty over the country's first elections since 2014. Our hotel was also negatively affected by extensive roadworks adjacent to our property which impacted our food and beverage and catering business."
Again, the Phuket boat tragedy, killing 47 Chinese tourists in July 2018, was presented as a key reason for current woes.
"Chinese mainland tourist arrivals declined year-on-year following a tragic boating accident in Phuket in 2018 which led to reduced group tourism to the country overall."
Two years ago Pradit Phataraprasit was named as being involved in the Dhammakaya Temple scandal.
"Prominent Businessman Pradit Phataraprasit has denied any involvement in alleged embezzlement or the scandal-hit Dhammakaya Temple after records show he bought a land plot from a suspected money launderer."
SOURCE: skift.com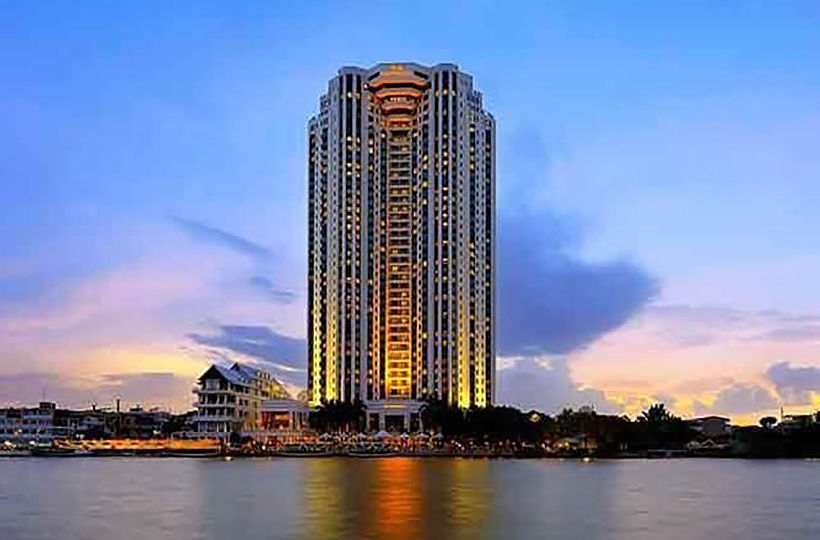 Keep in contact with The Thaiger by following our
Facebook page
.
Human hair trade exploits ASEAN women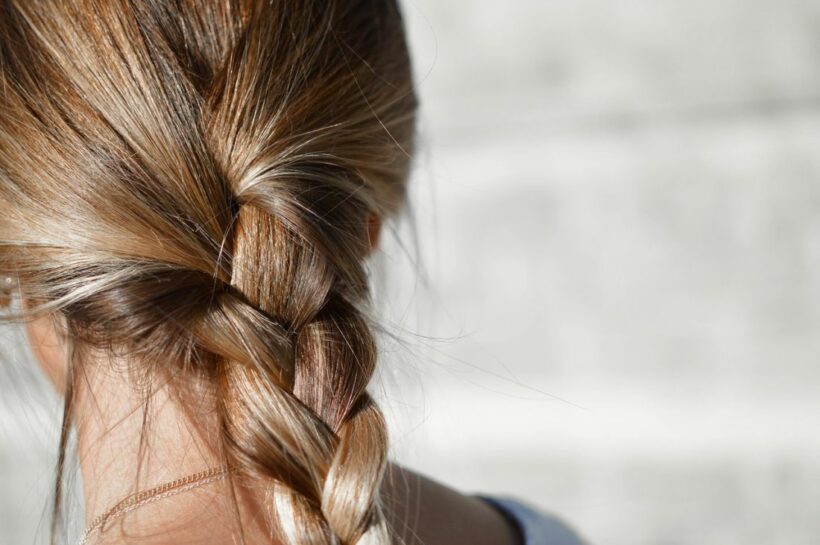 Hair extensions have become an essential part of the multi-billion-dollar hair industry, with estimated annual sales of 250 million to over 1 billion USD. Based on a 2018 Research and Markets report, the global hair, wigs and extension market is expected to surpass 10 billion USD by 2023.
Raw human hair has significant commercial value: it's a coveted commodity to be processed into hair extensions and wigs. According to a report by the Observatory of Economic Complexity (OEC), the global value for human hair exports in 2017 was 126 million USD. Asia exported 72.4 million USD, accounting for 58 percent of the global trade.
In India, the Tirupati Balaji temple earns 10 percent of its income through auctioning hair donated by devotees, raking in a profit of 25 million to 40 million USD annually.
There are three categories for collected hair: Remy, non-Remy and virgin hair. Remy is usually obtained from temple donations and is of the highest grade. Non-Remy hair is a lower grade, collected from individuals, and is typically broken or short. Virgin hairhas never been chemically treated.
In Southeast Asia, long hair is esteemed as a mark of beauty with deep religious and social meaning, especially in Buddhist countries. While most brands opt to acquire hair from India where it's donated for religious reasons, in Southeast Asia, traders target impoverished areas to buy hair from desperately poor people whose poverty makes them easy prey. Hair extensions in the US can cost 500 to 2000 USD, but the owner of the hair usually receives only a fraction of that. For example, Nguyen Thi Thuy of Vietnam says the highest she has ever been offered for her hair is 70,000 Vietnamese dong, or 3 USD. Pheng Sreyvy from Cambodia fared slightly better at 15 USD for her locks.
According to the Cambodian Human Rights and Development Association, women don't know how to bargain over the price of hair. "They decided to sell their hair because they are poor, and they don't know where to sell their hair for international market price," a spokeswoman said.
The high value of human hair has made hair-theft muggings a recurrent problem in some countries, and some companies have resorted to chemical processing or a mixture of human and goat hair.
Increased awareness of exploitation has prompted many companies to collect hair from more transparent and ethical sources. While the human hair trade has provided many communities with income and opportunities, practices that exploit and deprive women of opportunities continue.
SOURCE: theaseanpost.com
Keep in contact with The Thaiger by following our
Facebook page
.
Thailand's immigration police catch thousands of overstayers thanks to airport biometrics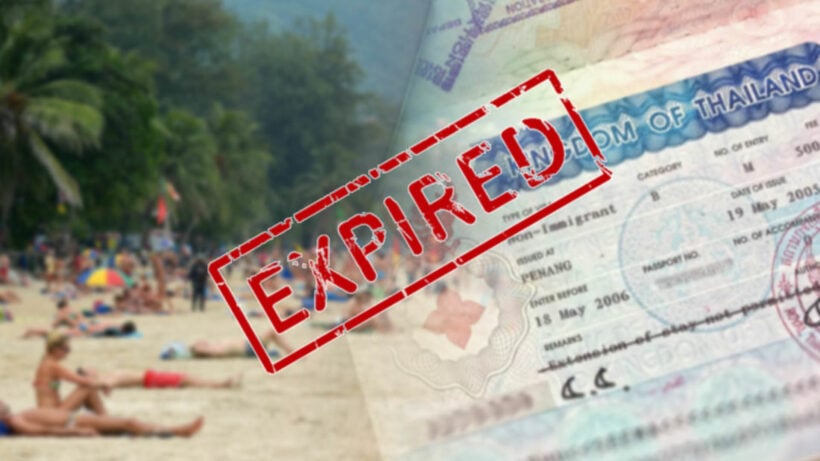 The chief of Thailand's immigration police says the biometrics system in place at sixteen airports across the country has so far netted 1,000 people who are blacklisted or on watch lists, 700 who have arrest warrants out for them, and 45,000 who have overstayed in the country.
The Nation reports that the system is also used to detect fake passports as it uses UV and infrared light to compare the information stored in a chip in the passport with facial features.
It's understood that in just three days, police were able to arrest 8,000 people for being in possession of fake passports, illegal immigration, overstaying their visas or criminals with arrest warrants out for their capture.
The notorious fake billionaire who married in a lavish ceremony costing over 3.5 million baht and then left his wife to pick up the tab, was recently arrested at Bangkok's Don Muang Airport after being caught by the biometrics system. See story HERE.
SOURCE: nationthailand.com
Keep in contact with The Thaiger by following our
Facebook page
.