The Good Shepherd Phuket Learning Centre requires urgent funding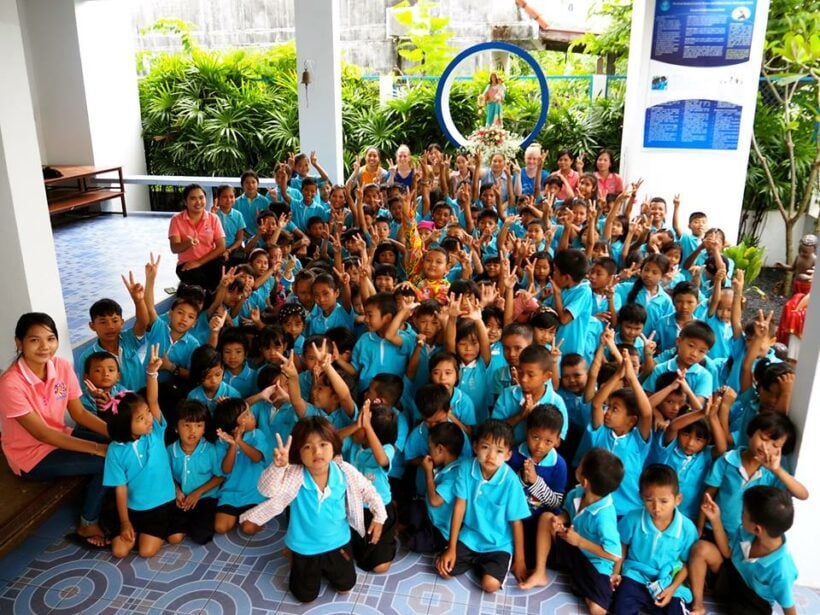 The fate of the Good Shepherd Learning Centre Phuket is a matter of concern. The Centre has an urgent need to obtain sustainable funds to continue operations as its initial period of regular, committed funding will cease in May 2018.
At The Good Shepherd Learning Centre they provide basic education i.e. science, mathematics and language skills in Thai, Burmese and English to the children of Burmese migrant workers in Phuket, Thailand. They provide the education in a safe and happy environment, educate them on their rights as children and migrants, and help them integrate into the Thai school system or to be able to integrate into the Burmese public school system for those who return to their country of origin.
Above is only one of many situations the migrants are facing here in Phuket and Thailand. More than 60,000 foreign migrants (mostly Burmese) are currently living and working in Phuket, in very poor conditions. Because they are undocumented, they are marginalised, have unstable jobs and lack healthcare services.
"The children look forward to coming to the centre every day because it is a safe place for them to play, learn and be fed a warm meal. Every day they cook 17 kg of rice. It costs USD$12,225 (385,000 baht) a month to operate the centre, which includes staff salaries," Sister Lakana explained as she lamented on the hopeless situation and living conditions faced by these families.
You can get involved and help the service continue this valuable education to the students. Your donation can make a great impact. Here is an indication of some of the costs:
Educational supplies to one child for one year at a cost of USD$ 18.50 (600 baht) per year.
2 uniforms per child USD$ 12,50 (400 baht) each per year.
Lunch for one child on a daily basis, five days a week, USD$321 (10,102 baht) per year.
Health checks and medical attention for all the children monthly cost of USD$365 (11,500 baht).
Transportation monthly cost USD$305 (9600 baht), per year USD$3,660 (115,000 baht).
The school would be grateful for any generosity or donations that could help with covering some of these costs.
In the four years since opening the new Good Shepherd Learning Centre, 668 children have been welcomed to the centre, and Sister Lakana has helped to get over 50 children into Thai schools. It is a path, she believes, that will give them a future. And for those who have ambition and have studied the Burmese curriculum, she would try to send them to boarding school in Myanmar.
"Sometimes I feel I don't do enough for the children. I wish I have 10 hands to help take them all the way to success. I would like a chance to retrain young adults like Su who couldn't go to Thai school or have studied the Burmese curriculum, to pursue a dream."
Marso, 9 years old:
"I'm coming to school here because I want to be a nurse when I grow up. I want to help my parents with money that I earned so we will not be hungry anymore. My family will be proud of me. My father is sick, and my mother sometimes she'll find vegetables to sell, but today, Sunday, she couldn't, we didn't eat today."
Your support will enable the Learning Centre to continue to reach out to this vulnerable community so they can empower themselves and potentially break the cycle of poverty.
For further information or to make a donation please visit HERE:
Contact Details:
Sister Lakana Sukhsuchit, Director, Good Shepherd Sisters Thailand . Contact Sister Lakana by emailing lakanargs@gmail.com
Keep in contact with The Thaiger by following our
Facebook page
.
900 million budget for MotoGP gets Cabinet nod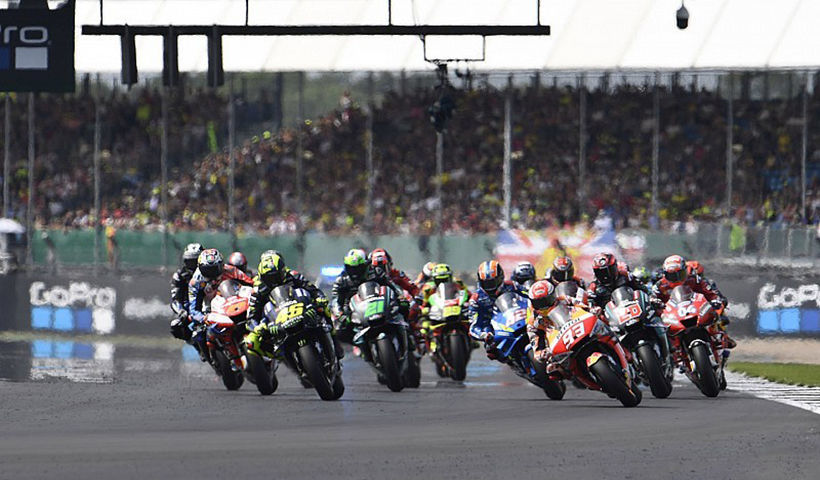 The Cabinet today gave the green light (pun intended) to the Tourism and Sports Ministry's proposal to earmark 900 million baht for MotoGP race from 2021-2025. The ministry predicts the races will generate at least 3 billion baht in revenue.
The licences for holding the motorbike races cost the government 100 million baht annually. Authorities paid 300 million for licences acquired between 2018, (when the track opened in the northeastern Buriram province) and 2020, the first of which earned huge praise – and profits.
MotoGP fans were disappointed this year though when, despite earlier assurances, the 2020 race was "postponed indefinitely" due to the Covid-19crisis.
According to the MotoGP website, the Thailand Grand Prix is still been suspended and most tournaments between July and November will be held in Europe.
SOURCE: Nation Thailand
Keep in contact with The Thaiger by following our
Facebook page
.
Thai Cabinet approves same-sex marriage bill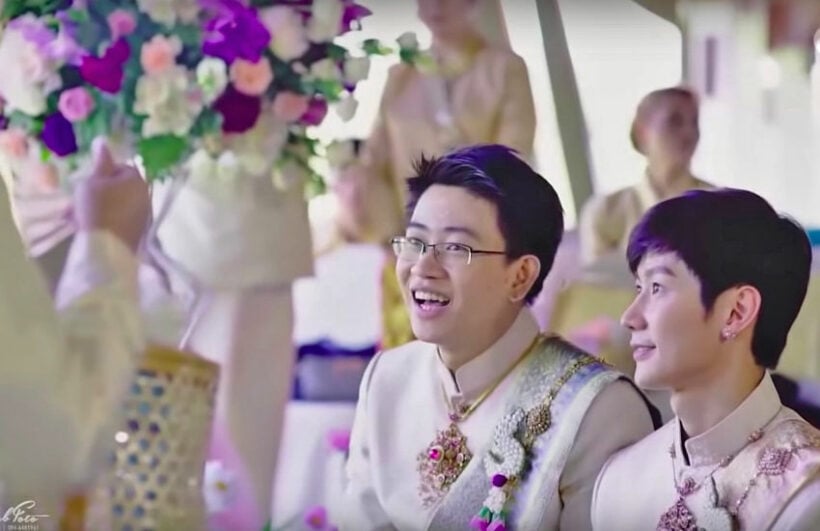 The Thai cabinet has today endorsed a bill allowing marriage registration of same-sex couples, as well as legal amendments to ensure same-sex couples have the same rights and privileges as opposite-sex couples. The bill and the amendment will now be put to a vote in the Thai parliament.
The government's deputy spokeswoman says the new Civil Partnership Bill and the amendment to the Civil and Commercial Code will "ensure fairness for people of all gender identification". The bill defines civil partners as couples born with the same sex. Marriage registration will be available to consenting same-sex couples who are at least 17 years old. One or both must be Thai.
"The Civil Partnership Bill is a milestone for Thai society in promoting equality among people of all genders… This strengthens the families of people with sexual diversity and is appropriate for the present social circumstances."
Minors who seek such marriage certification must have the consent of their parents, legal guardians or a court.
Spouses of civil partners will have the same legal rights as married husbands and wives, notably including with regard to personal and jointly-held property. Civil partners can adopt a child, or a partner can adopt an adoptive child of a spouse. When a partner dies, the survivor will have the same inheritance rights as conventional married couples under the Civil and Commercial Code. Sections of the code concerning married couples will also apply to civil partners.
The amended Civil and Commercial Code will prohibit a man or a woman from getting married if he or she already has a civil partner.
A man or a woman can face a divorce lawsuit if he or she treats someone else as a civil partner.
The Justice Ministry, which proposed the bill and the legal amendments, will monitor the effectiveness of the changes and plan other legal amendments to ensure compliance with those already enacted.
Keep in contact with The Thaiger by following our
Facebook page
.
AirAsia's wings may be clipped permanently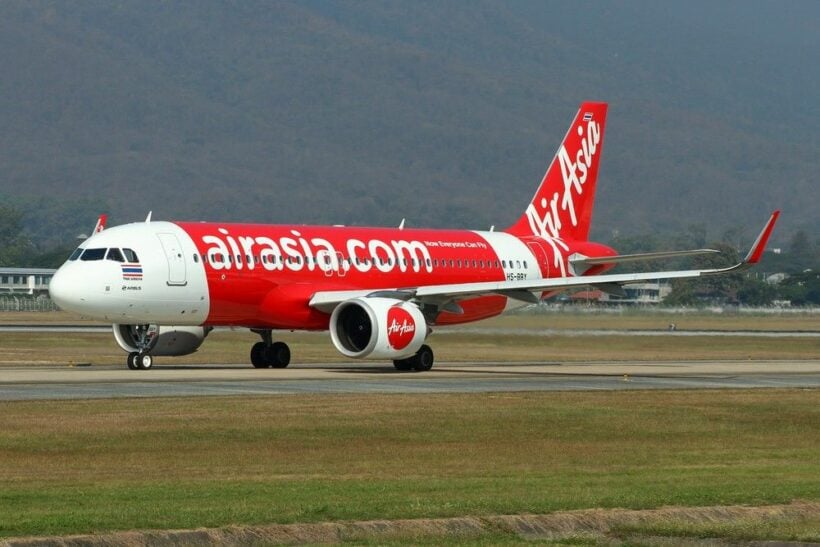 Malaysia's budget airline AirAsia could become the next casualty of the Covid19 pandemic, which has grounded fleets around the world and already forced the demise of NokScoot, another regional budget carrier. AirAsia's auditor is warning that the airline's future is in "significant doubt" due to the collapse in demand for air travel caused by the coronavirus and regional governments closing borders.
The aviation industry is facing its biggest-ever crisis worldwide due to the outbreak, with many airlines laying off vast swathes of staff and some already out of business.
Not so long ago AirAsia shook up south east Asian budget air travel with its slogan "Now everyone can fly." On Monday the company reported a record quarterly loss of 803 million ringgit (5.9 billion baht). Auditor Ernst & Young said Tuesday that "travel and border restrictions implemented by countries around the world have led to a significant fall in demand for air travel, which impacted the group's financial performance and cash flows."
In an unqualified audit opinion statement to the Kuala Lumpur stock exchange, the accountancy firm noted the "existence of material uncertainties that may cast significant doubt on the group's and the company's ability to continue as a going concern."
Trading in AirAsia's shares was halted this morning but resumed in the afternoon. AirAsia Group shares slumped nearly 18% when trading resumed following the suspension. The budget airline pared its loss down to 12% as of 3:40pm local time. Trading was halted Wednesday until 2:30pm local time.
AirAsia's CEO Tony Fernandes said on Monday…. "This is by far the biggest challenge we have faced since we began in 2001." He says the carrier is in talks for joint ventures and collaborations that could result in additional investment, and it has applied for bank loans and is weighing other proposals to raise capital.
Last month, South Korean conglomerate SK Group announced it was reviewing a proposal to buy a small stake in the airline. In May, AirAsia sent a memo to Malaysian banks seeking to borrow 1 billion ringgit, (7.3 billion baht) according to people familiar with the matter.
AirAsia said in an exchange filing Wednesday that Ernst & Young's statement and a decline in shareholder equity triggered the criteria for a so-called Practice Note 17, which applies to financially distressed companies. But the airline won't be classified as PN17, as the Malaysian exchange suspended application of the status from April through June next year as part of relief measures in light of the coronavirus pandemic.
AirAsia needs at least 2 billion ringgit this year to stay afloat, according to an aviation analyst at UOB Kay Hianin Singapore.
"There's not a lot of options, and the best one could be the government stepping in but seeking a rights offering by the company in exchange."
Despite the warnings, there are signs of improvement with the gradual lifting of restrictions on interstate travel and domestic tourism activities in the countries where AirAsia and its units operate.
SOURCE: Bangkok Post
Keep in contact with The Thaiger by following our
Facebook page
.