The Good Shepherd Phuket Learning Centre requires urgent funding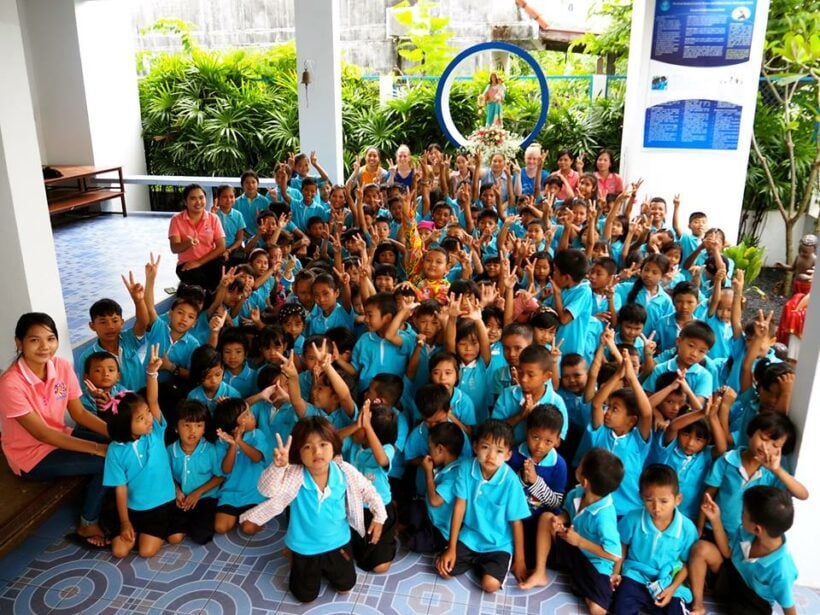 The fate of the Good Shepherd Learning Centre Phuket is a matter of concern. The Centre has an urgent need to obtain sustainable funds to continue operations as its initial period of regular, committed funding will cease in May 2018.
At The Good Shepherd Learning Centre they provide basic education i.e. science, mathematics and language skills in Thai, Burmese and English to the children of Burmese migrant workers in Phuket, Thailand. They provide the education in a safe and happy environment, educate them on their rights as children and migrants, and help them integrate into the Thai school system or to be able to integrate into the Burmese public school system for those who return to their country of origin.
Above is only one of many situations the migrants are facing here in Phuket and Thailand. More than 60,000 foreign migrants (mostly Burmese) are currently living and working in Phuket, in very poor conditions. Because they are undocumented, they are marginalised, have unstable jobs and lack healthcare services.
"The children look forward to coming to the centre every day because it is a safe place for them to play, learn and be fed a warm meal. Every day they cook 17 kg of rice. It costs USD$12,225 (385,000 baht) a month to operate the centre, which includes staff salaries," Sister Lakana explained as she lamented on the hopeless situation and living conditions faced by these families.
You can get involved and help the service continue this valuable education to the students. Your donation can make a great impact. Here is an indication of some of the costs:
Educational supplies to one child for one year at a cost of USD$ 18.50 (600 baht) per year.
 2 uniforms per child USD$ 12,50 (400 baht) each per year.
 Lunch for one child on a daily basis, five days a week, USD$321 (10,102 baht) per year.
 Health checks and medical attention for all the children monthly cost of USD$365 (11,500 baht).
 Transportation monthly cost USD$305 (9600 baht), per year USD$3,660 (115,000 baht).
The school would be grateful for any generosity or donations that could help with covering some of these costs.
In the four years since opening the new Good Shepherd Learning Centre, 668 children have been welcomed to the centre, and Sister Lakana has helped to get over 50 children into Thai schools. It is a path, she believes, that will give them a future. And for those who have ambition and have studied the Burmese curriculum, she would try to send them to boarding school in Myanmar.
"Sometimes I feel I don't do enough for the children. I wish I have 10 hands to help take them all the way to success. I would like a chance to retrain young adults like Su who couldn't go to Thai school or have studied the Burmese curriculum, to pursue a dream."
Marso, 9 years old:
"I'm coming to school here because I want to be a nurse when I grow up. I want to help my parents with money that I earned so we will not be hungry anymore. My family will be proud of me. My father is sick, and my mother sometimes she'll find vegetables to sell, but today, Sunday, she couldn't, we didn't eat today."
Your support will enable the Learning Centre to continue to reach out to this vulnerable community so they can empower themselves and potentially break the cycle of poverty.
For further information or to make a donation please visit HERE:
Contact Details:
Sister Lakana Sukhsuchit, Director, Good Shepherd Sisters Thailand
. Contact Sister Lakana by emailing [email protected]


Read more headlines, reports & breaking news in Phuket. Or catch up on your Thailand news.
Driver killed and 10 Burmese workers injured in Tak crash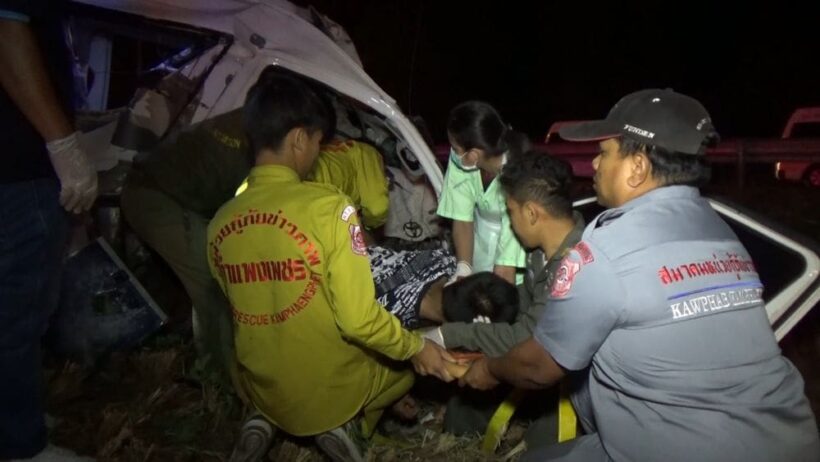 by Pipat Jongmeekwamsook
A van driver has been killed and 10 migrant workers injured after the passenger van careered into a roadside ditch and hit a tree in Khamphaeng Phet in Thailand's central west today.
The 27 year old van driver was killed and 10 Burmese workers were injured when their vehicle crashed in Khamphaeng Phet's Kosamphee Nakhon district early this morning (Thursday).
Police believe the driver, Thongpoon Chanachan, fell asleep at the wheel and died instantly in the collision. He was taking the migrant workers from Bangkok to renew their visa in Tak.
Rescue workers found the Toyota van with the wrecked front section stuck to the toppled tree when they arrived at the scene on Phaholyothin Highway at 4.30am.
They had to use heavy equipment to extract two of the injured passengers from the wreckage. The other slightly injured passengers told police that they left Bangkok at 10.30pm on Wednesday to renew their visa in Tak's Mae Sot district, on the border with Myanmar. All the passengers were asleep when the crash happened.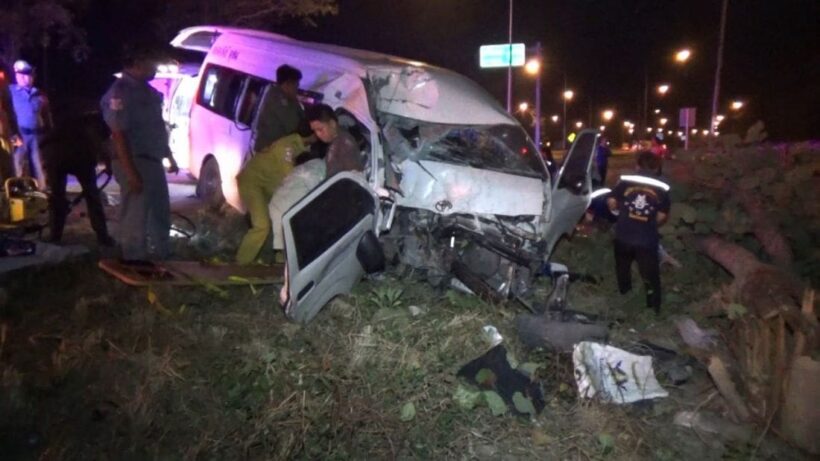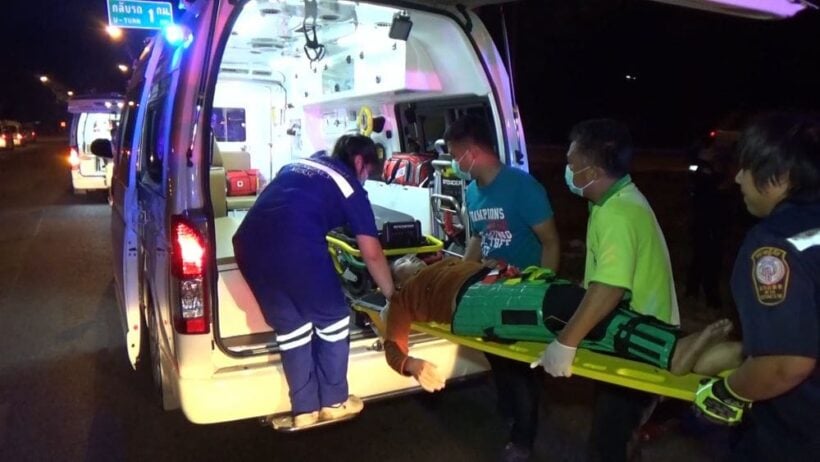 SOURCE: The Nation
Chinese tourist caught stealing GoPro from couple – VIDEO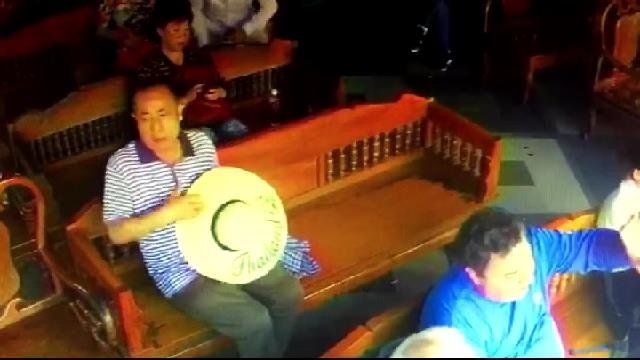 A Chinese man has been caught stealing a camera from a Spanish couple in Chiang Mai.
The incident happened on Tuesday and was captured on CCTV. The Spanish tourists had been visiting Wat Phra That Doi Suthep when they put a GoPro camera on the bench they had been sitting on. After realising they'd left the camera there, they returned but the camera was gone.
They reported the missing GoPro to police who checked the CCTV footage which shows the camera was picked up by a man wearing a large hat.
The man had been sitting behind the Spanish couple and picked up the camera after he saw it had been left on the bench. He goes to sit where the camera had been left before using his large hat and shirt to disguise the fact he was allegedly stealing the camera.
The man was part of a Chinese tour group who police later tracked down to the Old Chiang Mai Cultural Centre. When approached by police the Chinese man handed over the camera telling officers that he had intended to hand it in but wasn't sure how or where to report the matter.
Channel 7 reports that the incident seemed to have been put down to a 'misunderstanding', with the camera eventually being returned to the Spanish couple. According to Thai media the Chinese man has not been charged with theft.
Meanwhile, a British tourist, who used the same excuse after picking up a mobile phone left on the ground outside Chiang Mai Airport in February, was charged with theft and ended up in jail for ten days. Story HERE.
SOURCE: Chiang Mai News
Why the Chinese are infinitely more important than Western tourists to Thailand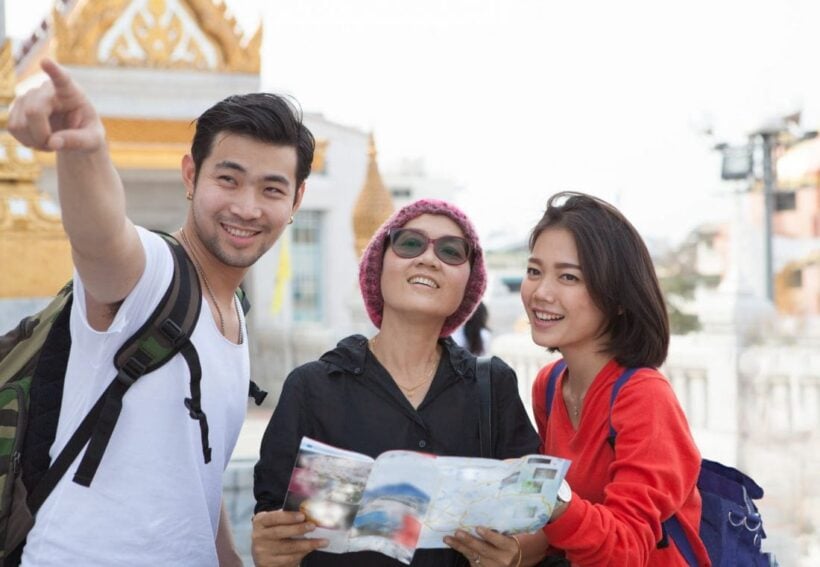 OPINION by Dan Cheeseman – Dan About Thailand
We need to wake up and smell the roses, us Westerners are no longer an important group for the Thailand tourism industry – in fact, we are what you would call 'niche' – and with good reason.
The Chinese are here in numbers and not only will this continue to grow but they also outspend Europeans per capita by 53% when in Thailand.
There are more Chinese…
The Chinese now account for 57.48% of all tourists in Thailand and what makes this even more staggering is only 8.7% currently have passports (120 million).
According to Jing Travel this could double by 2020 – that means 240 million Chinese able to travel (363% of the UK population – 66 million). They also go on to state that first time Chinese travellers are more likely to travel more close to home to begin with, so places like Vietnam and, you guessed it, Thailand.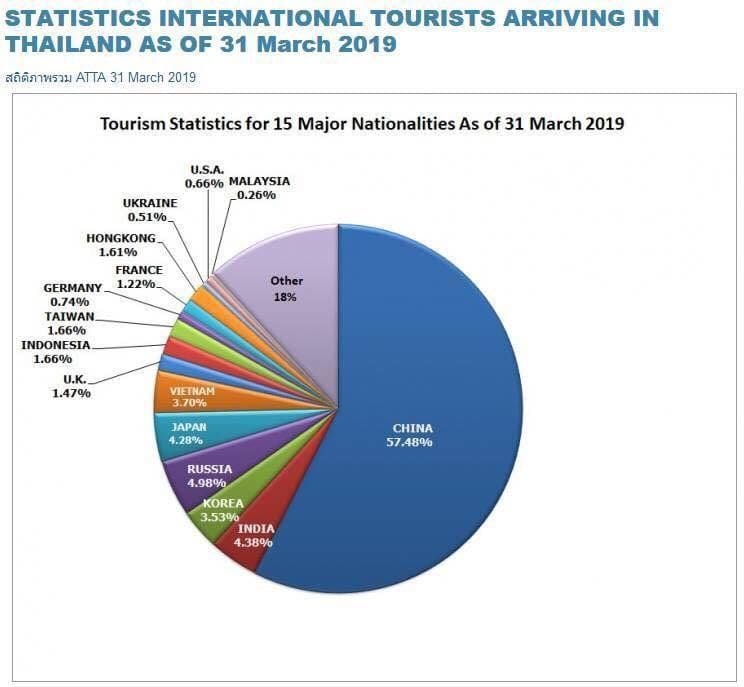 And the Chinese share of the pie will only grow.
No wonder Thailand are forecasting tourism to grow from the 38 million now to over 79 million by 2030.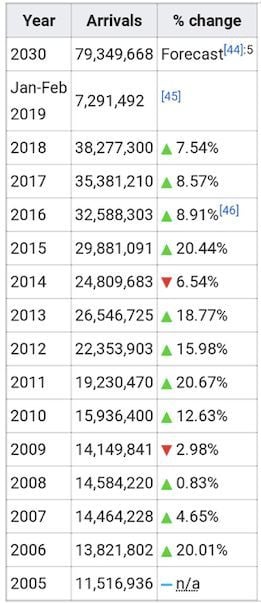 The Chinese Spend More…
Quite often I hear the European retaliation that they would like to see the spend levels per capita of Chinese, suggesting it to be low. This could not be further from the truth as shopping is an important factor for when they go on holiday.
The Chinese expenditure into Thailand is US$15,342,000,000 each year, which is more than any other nation. The average spend per day for a Chinese tourist in Thailand is US$192 – which is 53% more than the average Europeans US$125 daily spend.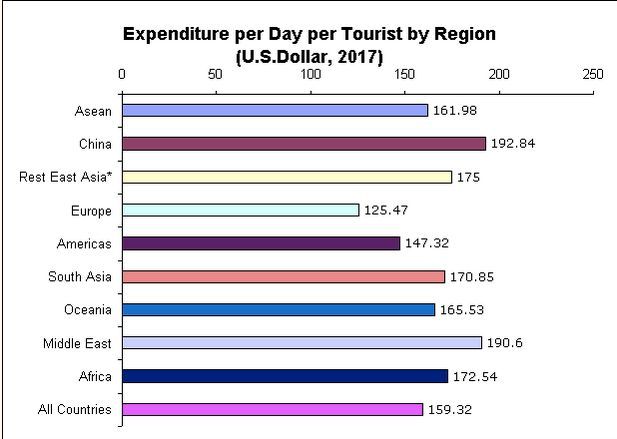 Read the rest of the story… Dan About Thailand