Thailand's drowning in a sea of plastic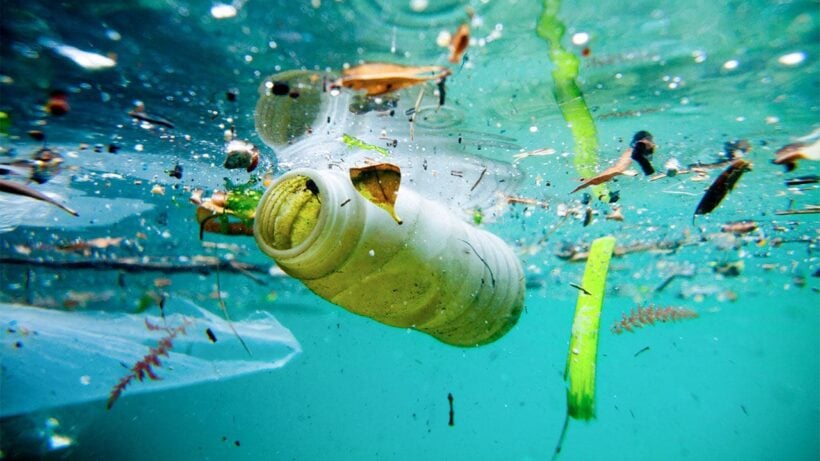 By Piyaporn Wongruang
In February last year, a patch of plastic trash almost 10 kilometres long was seen floating off the coast of the Gulf of Thailand in Chumpon province, prompting a wake-up call about the plastic pollution problem which has become increasingly serious in recent years.
Tara Buakamsri, Thailand country director for Greenpeace Southeast Asia, which campaigns against pollution, has observed the phenomenon with concern. It's the tip of the iceberg, Tara said, referring to the plastic trash problem.
"The plastic problem is actually serious, just like other global environmental problems. But we did not see it, as it did not appear to our eyes – not until recent years," said Tara.
He cited new scientific evidence showing the health impact of plastic as well as ever-growing patches of plastic trash floating in the oceans worldwide, including the one which appeared off Chumpon's coast last year. A problem getting out of control
The plastic trash problem had reached its tipping point when the Earth Day Network this year decided to kick off a long-term campaign on the problem to commemorate 2018 Earth Day on February 22. They hoped that the focus on plastic would be a wake-up call for the world's citizens to realise the situation and do what they could to help solve it.
Since plastic was first introduced in the 1950s, the network claims some 8.3 billion tonnes have been produced to date. However, almost 91 per cent of waste plastic had not been recycled, leaving a great deal of the long-lasting material piling up in both land and ocean environments. The network estimates that around 8 million tonnes of plastic ends up in oceans each year.
A great plastic patch has reportedly accumulated in the Pacific Ocean, where the North Pacific Gyre has swirled and swooped it, but the fact that has shocked the environmentalists here, including Tara, is that Thailand is among the world's worst. It is the sixth worst offender for dumping plastics into the sea, according to the 2015 Stemming the Tide report by the Ocean Conservancy and the McKinsey Centre for Business and Environment.
As noted by Thailand's Pollution Control Department (PCD), plastic waste in the country continues to increase, and at the annual rate of 12 per cent, or around 2 million tonnes. Only 0.5 million tonnes of this waste can be reused, while the remaining 1.5 million tonnes, 80 per cent of which are single-use plastic bags, accumulate in official dumping sites or elsewhere.
"Although plastic is durable, its use is short-lived. So, it's increasingly dumped along with wet garbage and has accumulated in the environment, where it lasts for years as it cannot be biodegraded," the PCD noted in its five-year integrated plastic waste management plan draft for 2017-21.

Tara can cite even more reasons to be concerned about plastic waste. As learned from new scientific studies, Tara said that petroleum-based plastic could have impacts on both human and animal health. They can release carcinogens, and while breaking down in the oceans become microplastics which are able to enter the food chain.
In his blog, Tara cited last year's report by the Marine and Coastal Resources Department, which noted that at least 300 sea animals on average died from consuming plastic-based fishing gear and trash each year, 60 per cent of which are whales and dolphins.
The other study, "The Effects of Microplastics on Sessile Invertebrates on the Eastern Coast of Thailand", published in the Marine Pollution Bulletin in November last year, also showed how microplastics have affected marine animals on the eastern coast. The study has found that some molluscs in the area have been contaminated by microplastics beyond the standard.
The PCD noted that management of plastic waste has a problem at every stage – from production to consumption to getting rid of it. The various types of plastics produced by the industry are not yet addressed by law, and neither is their labelling, which causes difficulties in sorting them out for reuse and recycling.
In addition, plastic is still wastefully used during the production process. Research and development to substitute plastics is not yet in place. Furthermore, when plastic is released into the market, consumers often use it wastefully, most critically with single-use plastic bags.
There has so far been only a voluntary approach to regulating the use of plastic for consumption, the PCD noted. Consumers, it added, lacked awareness about plastic waste and barely sorted their garbage before dumping. When it is dumped, there is no systematic management of plastic waste in place, and often, it's mixed with wet garbage, contaminating the environment for years to come, as it does not biodegrade.
The government has, to some degree, realised the situation, leading to the 2016-21 wet-garbage management master plan, along with a plastic trash management draft developed by the PCD. That plan is also in line with the draft 3Rs strategy – reduce, reuse, recycle – for wet garbage. The prime goal is reducing plastic waste, while reusing it up to 60 per cent by 2021.
For Tara, the goal set in the drafts is not yet sufficiently clear to lead to concrete action among all concerned. The goal of cutting plastic waste remains vague, he said, thus lacking the force needed to get the concerned parties to take responsive action. Plastic waste, he said, actually has something to do with the way people consume and the way plastic is produced.
As long as people still lead the so-called fast-moving consumer goods lifestyle, under which goods are produced and consumed quickly, plastic will continue to be wastefully produced and consumed. Tara questioned such a lifestyle and the economy behind it. He said that globally there is a trend being explored, under a new circular economy where zero waste is set as a prime goal from the start. Policymakers should try embracing the philosophy so that plastic and waste could be managed right from the start. It is possible, he noted, citing a trend being adopted by some groups of environmentally minded people, whose force he hoped will accumulate and reach a "critical mass" that could help drive policy changes.
"By putting forward the right question in the first place, we will be able to tackle the problem right from the start, and our action will encourage more new thinking and innovations. What you need at the very first is the right question," said Tara.
As a noted marine ecologist, Thon Thamrong-nawasawat is particularly worried about the plastic patch problem in the oceans. Thon said plastic waste is a global issue, as is climate change, and is in fact globally critical, particularly where plastic in the seas is concerned.
If left unattended, it is predicted that plastic waste would increase to over 10 billion tonnes, requiring a load of management.
Thailand, he says, has become the sixth among countries worldwide for dumping plastic into the seas, most of it single-use plastic. And the Mekong River, he added, is ranked among the top 10 rivers polluted by plastic and a major source of plastic waste flooding into the seas, according to Germany's Helmholtz Centre for Environmental Research.
The trend worldwide is to try to reduce plastic from single usage, and Thailand – under the 20-year strategy – will also focus on the three prime actions of reducing, reusing and recycling plastic waste, Thon noted. However, he also hopes to see the problem being tackled at the source, which is production and consumption.
"We also want to see responsibility being placed on users and producers – it's the most effective way to deal with the problem," said Thon, who is a member of the national strategy committee on sustainable growth and environmental sustainability.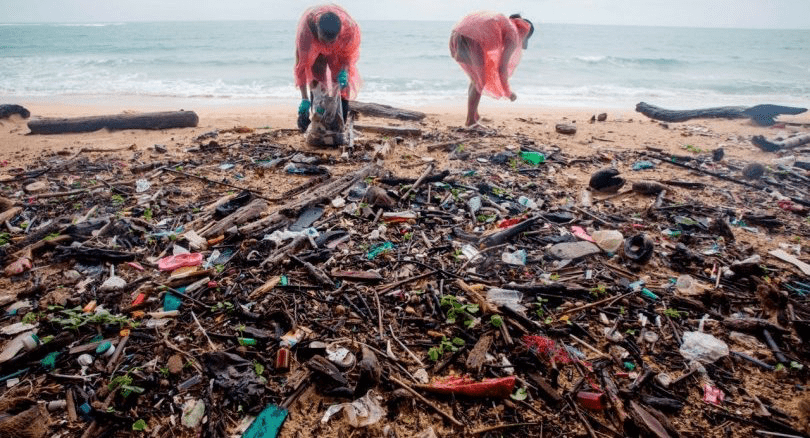 Original printed in The Nation.
Keep in contact with The Thaiger by following our Facebook page.
Never miss out on future posts by following The Thaiger.
Week in review – the best of Thailand News Today | VIDEO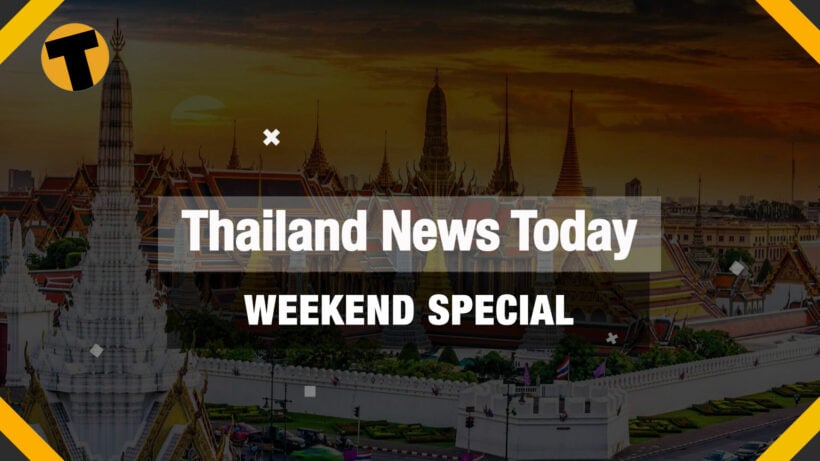 Click to watch HERE….. https://youtu.be/O0HpP6nOSbs
Thailand News Today covers five days a week. Now we have a weekend edition which goes over the biggest, or best stories from the week. Out every Saturday afternoon, catch up with Jett and Tim's major Thai news stories. Welcome to the Thailand News Today Weekend Edition.
Click to watch HERE….. https://youtu.be/O0HpP6nOSbs
Keep in contact with The Thaiger by following our Facebook page.
Never miss out on future posts by following The Thaiger.
Thai laws, how to stay out of jail in Thailand | VIDEO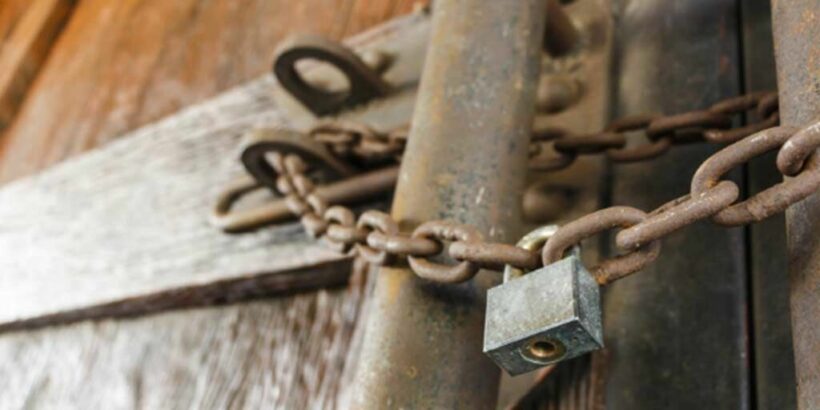 Thailand has plenty of laws, some of them applied more vigorously than others. Some not at all. But the ones they do apply can get you in hot water or, at worst, in a Thai jail. You DON'T want to end up there. Here's a few of the better and lesser known Thai laws from The Thaiger. You can visit all our videos, and subscribe to our channel HERE.
https://www.youtube.com/c/TheThaiger/videos
Keep in contact with The Thaiger by following our Facebook page.
Never miss out on future posts by following The Thaiger.
Norway adjusts advice after 28 possible vaccine-related deaths of elderly people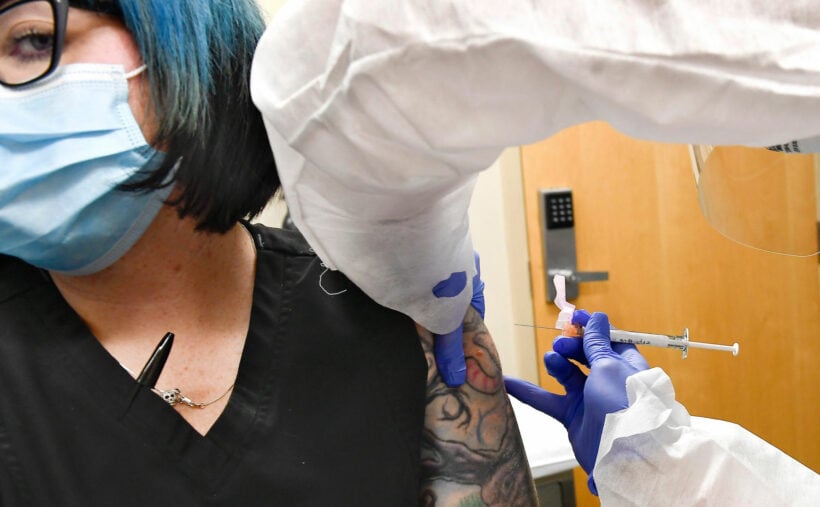 The deaths of 23 elderly people are being investigated after dying a short time of receiving their first Covid-19 vaccine in Norway. Apart from the 23 deaths, medical officials are also reporting several people falling ill after receiving their first dose of the Pfizer-BioNTech Covid-19 vaccine.
At this stage there has been no direct correlation between the people's deaths and inoculation wit the Pfizer vaccine, but medical officials report that 13 out of 23 people who died showed "common side effects of mRNA vaccines" such as "diarrhea, nausea and fever".
mRNA vaccines are a new type of vaccine to protect against infectious diseases. To trigger an immune response, many vaccines put a weakened or inactivated germ into our bodies. Not mRNA vaccines. Instead, they teach our cells how to make a protein—or even just a piece of a protein—that triggers an immune response inside our bodies. That immune response, which produces antibodies, is what protects us from getting infected if the real virus enters our bodies – cdc.gov
The Norwegian Institute of Public Health has taken the action of cautioning against vaccinating elderly people above 80 years of age saying "those with a short life span may not benefit much from the jab".
"For those with the most severe frailty, even relatively mild vaccine side effects can have serious consequences."
"The agency listed fever and nausea as side effects which may have led to the deaths of some frail patients."
Earlier this week, the Public Health authority noted that "any side effects of the vaccine will be outweighed by a reduced risk of becoming seriously ill with Covid-19 for elderly, frail people."
Steinar Madsen, the medical director of the Norwegian Medicines Agency, says that it may be a coincidence, "but we aren't sure".
Pfizer and BioNTech are actively working with the Norwegian authorities to investigate the death.
"The regulator discovered the number of incidents so far is not alarming and in line with expectations."
But experts are of "the strong opinion" that doctors need to exercise caution in vaccinating people in the wake of the deaths of the 23 elderly people. The Norwegian Medicines Agency also reported that 21 women and 8 men reported side effects. Apart from the 23 deaths, 9 people have reported "serious side effects" without fatal outcomes such as "allergic reactions, strong discomfort and severe fever. Seven people reported less serious side effects such as severe pain at the injection site".
Norwegian medical staff had administered at least the first dose of the Pfizer or Moderna coronavirus vaccines to approximately 33,000 people as of the end of December.
Keep in contact with The Thaiger by following our Facebook page.
Never miss out on future posts by following The Thaiger.