"Measles vaccine doesn't cause autism" – conclusive Danish study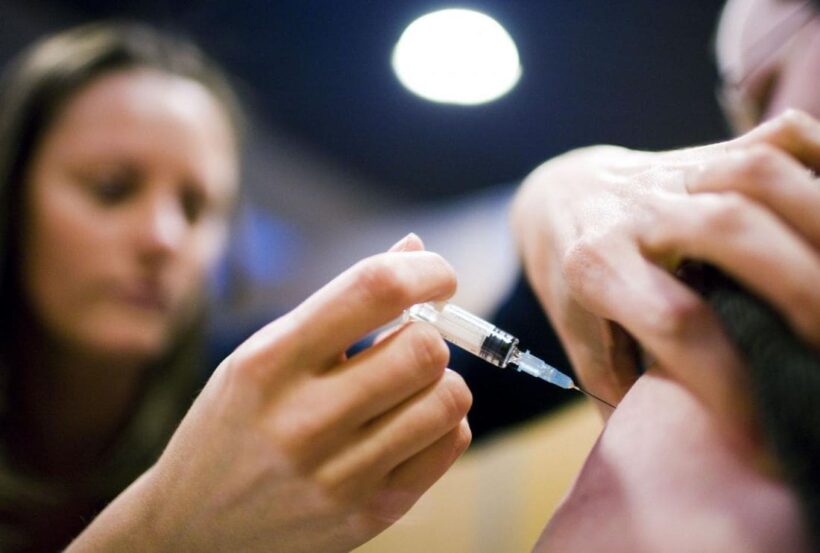 Even as measles outbreaks continue to mount among clusters of unvaccinated children around the world, in developed countries as well as a concentration in Thailand's southern provinces, yet another large study finds NO association between the measles vaccine and autism – a reason often parroted by parents for refusing vaccination for their children.
Measles infected 2,280 people and killed 18 in the mainly Muslim border provinces in Thailand's South in 2018 (figures only up to November 2018).
The new research confirms what has long been widely accepted in the scientific community, and echoes findings of a 2002 study by members of the same team of scientists about the vaccine, known as MMR because it protects against measles, mumps and rubella.
The findings come at a time of resurging suspicion about vaccine safety, promulgated on the fringes of the internet and on mainstream social media.
Many of those companies, including Amazon and Facebook, are now actively taking steps to remove inaccurate and dangerous anti-vaccine content.
In emphatic language, the researchers, who followed 657,461 Danish children born between 1999 and 2010, stated in the Annals of Internal Medicine: The study strongly supports that MMR vaccination does not increase the risk for autism, does not trigger autism in susceptible children, and is not associated with clustering of autism cases after vaccination.
Denmark offers a national vaccination program that is free and voluntary. At regular intervals, a team led by Dr. Anders Hviid, who is with the department of epidemiology research at Statens Serum Institut in Copenhagen, followed the children, 31,619 of whom remained unvaccinated.
The researchers further broke out subgroups of children according to other inoculations, and whether they had siblings with autism.
In time, 6,517 children received a diagnosis of autism. These researchers found no greater proportional incidence of the diagnosis between the vaccinated and unvaccinated children. This conclusion echoes a finding in their 2002 study of 537,303 Danish children, published in The New England Journal of Medicine.
In an editorial accompanying the study, Dr. Saad B. Omer, a public health researcher at Emory University, and Dr. Inci Yildirim at the Emory School of Medicine, pointed out that it has been nearly a decade since the small study which set off alarms about a possible link between the vaccine and autism has been refuted and retracted.
Yet resources are being continually poured into studies such as this latest one, to underscore the inaccuracy of that original misfire.
You can read the full study HERE.




Read more headlines, reports & breaking news in South Thailand. Or catch up on your Thailand news.
3 wounded in explosion at Narathiwat border defence unit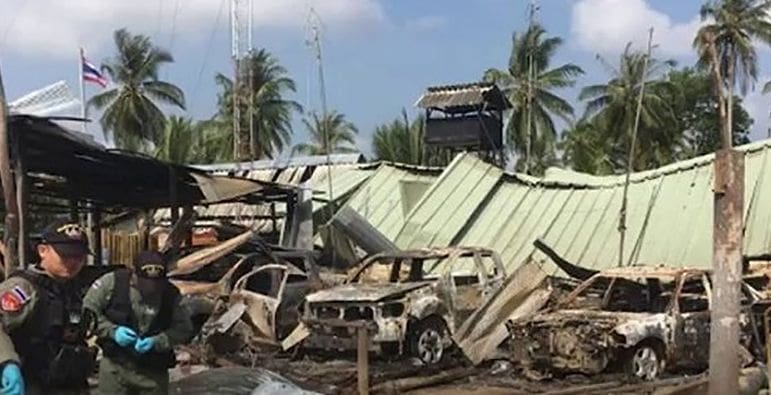 Three security officials have been injured in the latest bout of southern violence when armed militants attacked a border defence unit's base near the Kolok River in the Tak Bai district in the southern province of Narathiwat on the Thai/Malaysian border.
Several houses and cars nearby were also damaged by the powerful IED (improvised explosive device).
Initial reports have revealed that a group of about 6 militants opened fire at the base with automatic weapons, followed by a powerful blast from a device attached to a motorcycle parked in front of the base.
Three suspects have been apprehended by security police and are being questioned.
SOURCE: Thai PBS
Boy killed by train while playing on his mobile phone in Songkhla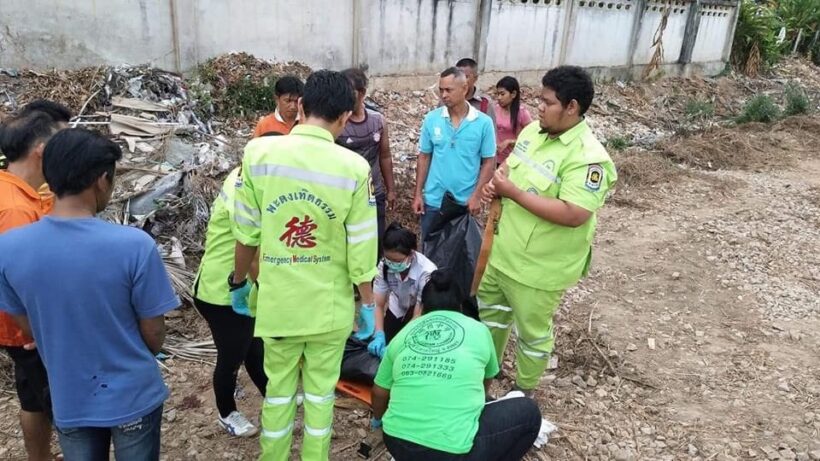 PHOTOS: Phatong Tredtam Rescue Foundation
A 12 year old boy has died on a railway track near a school in Hat Yai, Songkhla after being crushed by a train while he was playing on his mobile phone on local railway tracks.
The Phatong Tredtam Rescue Foundation report that Thunglung Police in Hat Yai, Songkhla were notified of the incident at 6pm near a school yesterday.
Rescue workers arrived at the scene to find the body of the boy near the railway. He was later identified as 12 year old Watanyoo Dissaroe. The train involved was the Express 46 from Padang Besar to Bangkok.
Locals say they saw the boy playing on his mobile phone near the railway tracks. They then heard several blasts from the horn on the train but say the boy failed to hear the warnings.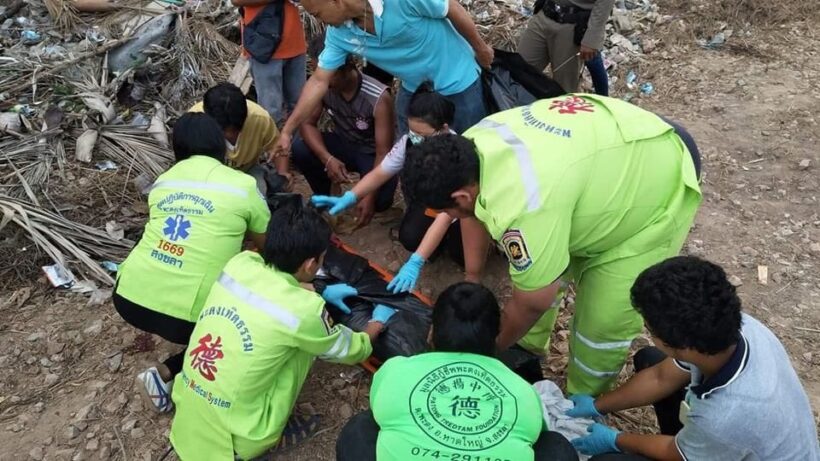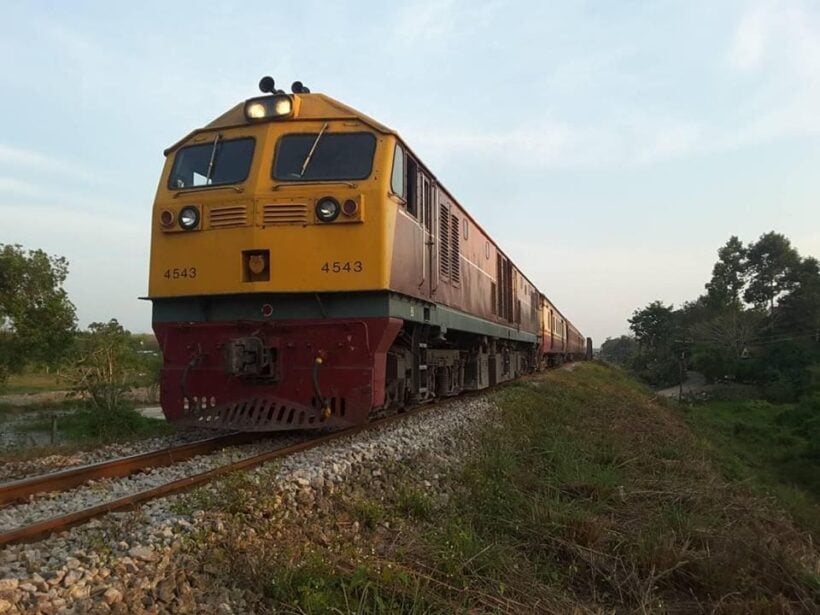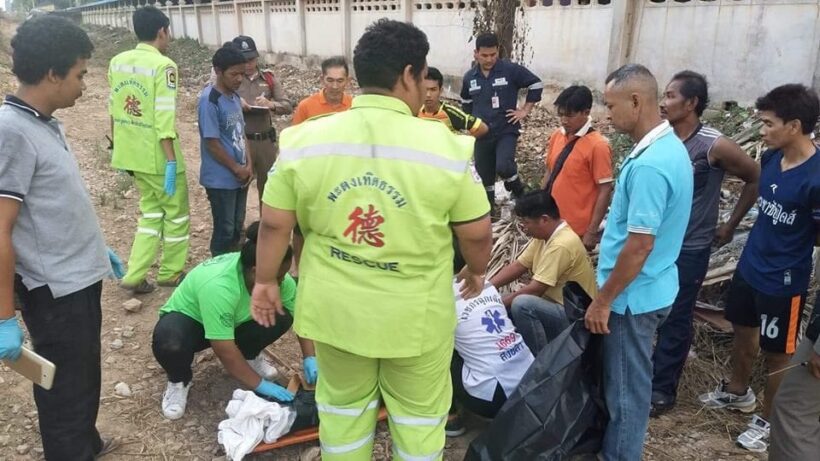 Bryde's whale family sighted off Chumphon coast – VIDEO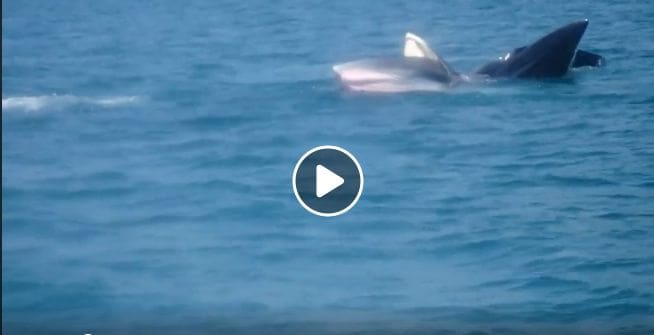 PHOTOS: กรีน นำเที่ยว ดำน้ำเกาะเวียง
A family of three Bryde's whales has been sighted off Chumphon in the Gulf of Thailand.
The Department of Marine and Coastal Resources is reporting that a family of three Bryde's whales was sighted between Koh Weng and Koh Rang off the Chumphon coast. There were two mature Bryde's whales and a baby Bryde's whale calf.
Marine biologists say they appeared to be feeding at the time. DMCR staff say the mother Bryde's whale had signs of a skin disease and that many small fish were found surrounding around them at the time of the sighting.
VIDEO: กรีน นำเที่ยว ดำน้ำเกาะเวียง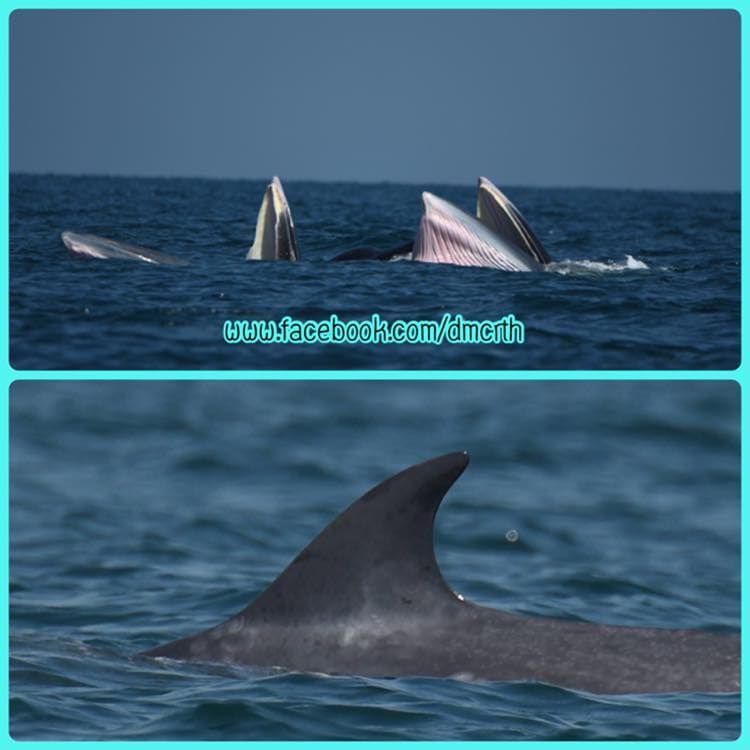 PHOTO: DMCR