CCTV footage from Thai prison posted on Youtube live – VIDEO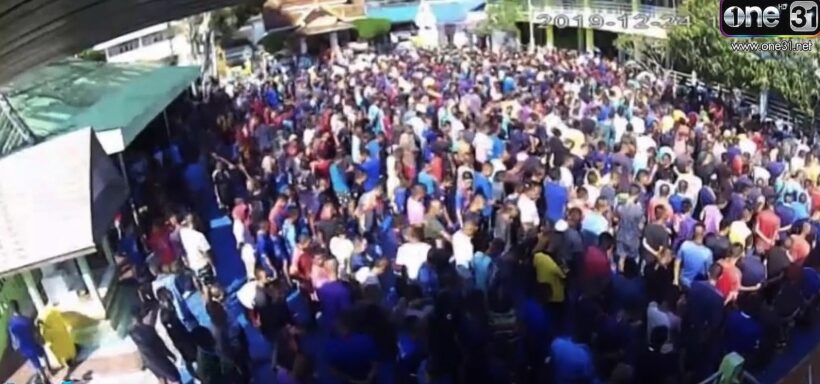 It's no secret that Thai prisons are a place you should avoid. Cramped, dangerous, hot, unsanitary. Even the notorious Bang Kwang Central Prison in Bangkok has earned the name 'Bangkok Hilton', mocking its less-than-confortable living conditions.
Now some leaked CCTV footage from a prison in Chumpon, southern Thailand, has been leaked and shared on YouTube. Channel 31 reporting of the footage below…
The security camera system at Lang Suan prison had been hacked with footage showing inmates living and sleeping in overcrowded conditions.
The Thai Justice Minister Somsak Thepsuthin told the media that the Corrections Department had informed him of the incident. It's not known how the footage ended up on YouTube. The Minister pointed out that similar incidents had happened in Australia, US and Russia. The department has now assigned the Department of Special Investigation to find out how it happened and who was responsible.
A source in the Justice Ministry said the CCTV systems in Thai prisons were installed by private-sector contractors. The prison's cameras are then connected to the internet to give authorised individuals access to real-time viewing. Selected prison chiefs and senior officials are able to view the live CCTV footage on their smartphones or computers.
The minister said it was possible the access code was leaked to outsiders with the result that the two hours of footage has "damaged the reputation of Thai prisons" as the footage shows the overcrowded conditions (or simply reinforcing long-held understandings about the state of the Thai prison system).
The video, labelled "Thai Bangkok prison Security Came live" was posted on Youtube showing real-time footage from multiple cameras in the Lang Suan Prison. Sources believe the prison footage shown was from Monday evening inside the prison.
Finally, the Minister said he was concerned the leak may have violated the rights of inmates.
SOURCE: Bangkok Post
Keep in contact with The Thaiger by following our
Facebook page
.
Never miss out on future posts by
following The Thaiger
.
Severe flooding in southern Thailand kills 7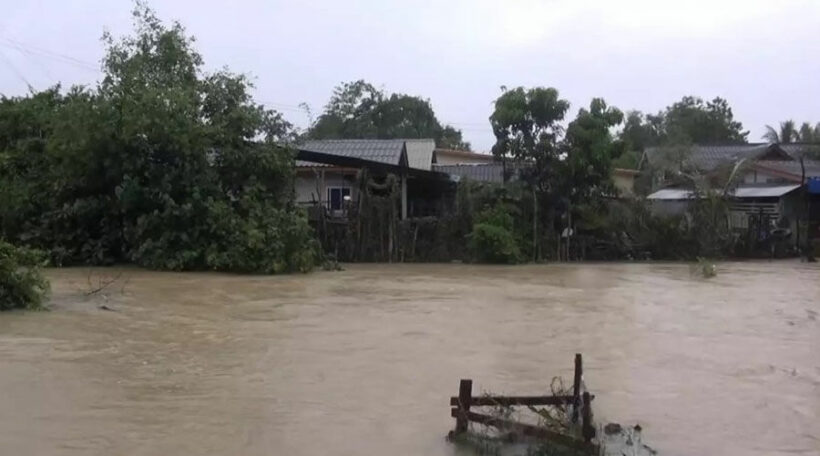 Heavy flooding in the south of the country has killed 7 people, while many others have been injured. The worst of the flooding, which has affected 9 provinces, is in Nakhon Si Thammarat, which has had over 6 days of persistent rain. In total, the floods have affected over 261,000 households and tens of thousands of people, including a 14-month-old baby, who is in intensive care at a hospital in Nakhon Si Thammarat. Vast areas of land are submerged, with road and rail travel severely affected in places.
The Bangkok Post reports that in Nakhon Si Thammarat alone, 150,000 rai of farmland is under water, with over 12,000 rai of aquatic animal farms destroyed. In addition, farm animals have been left with almost nowhere to graze.
Nakhon Si Thammarat airport continues to remain open, with scheduled flights landing and taking off. However, smaller vehicles are unable to use some areas of the airport road, with military vehicles drafted in to take passengers to the airport.
The other southern provinces hit by heavy rainfall and flooding are Surat Thani, Phatthalung, Trang, Satun, Songkhla, Pattani, Yala and Narathiwat. Pithakpol Boonyamalik from the Public Health Ministry says emergency workers are helping flood victims and water levels are now beginning to stabilise. He adds that a clean-up operation and rebuilding work will begin in 3 to 4 days.
Anucha Nakasai from the PM's office says the government has sent manpower and various resources to provide assistance and evacuate the flood victims. The Interior Ministry has ordered local officials to allocate funds to the rescue efforts in their areas, with immediate effect. The cost of the clean up, and how long it might take, is not known at this stage.
SOURCE: Bangkok Post
Keep in contact with The Thaiger by following our
Facebook page
.
Never miss out on future posts by
following The Thaiger
.
Thai couple arrested in Bangkok for allegedly trafficking 1 million methamphetamine pills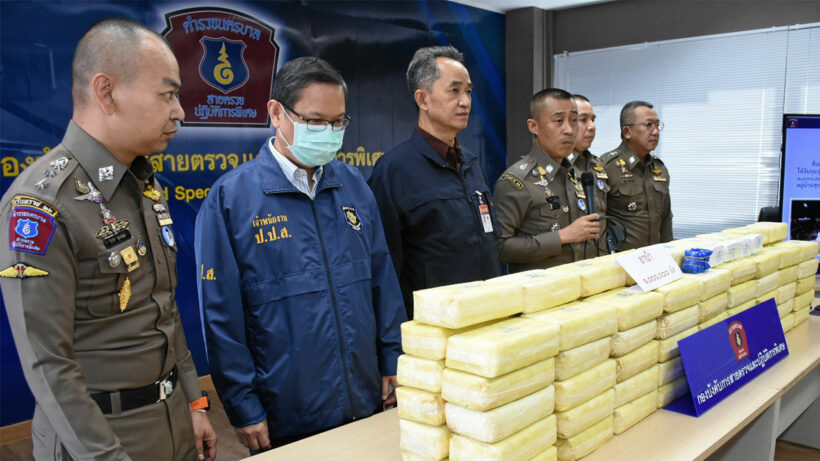 Police in Bangkok arrested a Thai couple for allegedly smuggling 1 million methamphetamine pills. Police say 28 year old Weerasak Jedhun and 29 year old Jutharat Daengnoi planned to deliver and distribute the drugs to clients in the South.
The arrests stem from an earlier bust in Nonthaburi, a suburb outside Bangkok, where police seized 1 million methamphetamine pills and 15 kilograms of crystal methamphetamine, according to police. The Patrol and Special Operation Division say that after the bust, they got a tip about a drug trafficking operation from a similar network.
Police stopped and arrested the couple at a petrol station in Bangkok. Along with seizing 1 million methamphetamine pills, police confiscated 3 mobile phones and a car.
Weerasak and Jutharat allegedly told police that they were paid about 50,000 baht to drive from the southern province Phatthalung up to Bangkok, pick up the drugs and drive back to the South to distribute the pills. The couple allegedly told police they were hired for a 3 month stint.
Police say Weerasak is also allegedly involved in 4 other drug cases. In one case, a methamphetamine pill was allegedly found in his pocket, but he claims a police officer set him up.
SOURCE: Pattaya News
Catch up with the latest daily "Thailand News Today" here on The Thaiger.
Keep in contact with The Thaiger by following our
Facebook page
.
Never miss out on future posts by
following The Thaiger
.
Heavy rain wreaks havoc in flood-ravaged Nakhon Si Thammarat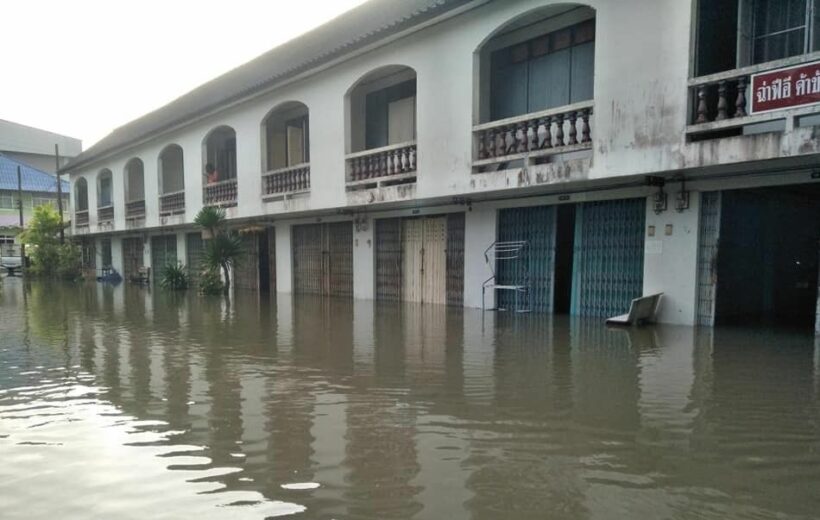 The governor of Nakhon Si Thammarat has put the disaster mitigation office on high alert, following 6 days of heavy rain in the southern province. Large swathes of land are underwater after extensive flooding that has affected tens of thousands of people in the region. The Bangkok Post reports that governor Kraisorn Wisitwong says floods have been recorded in 351 villages in 15 districts, with over 290,000 rai of farmland underwater and nearly 48,000 people affected.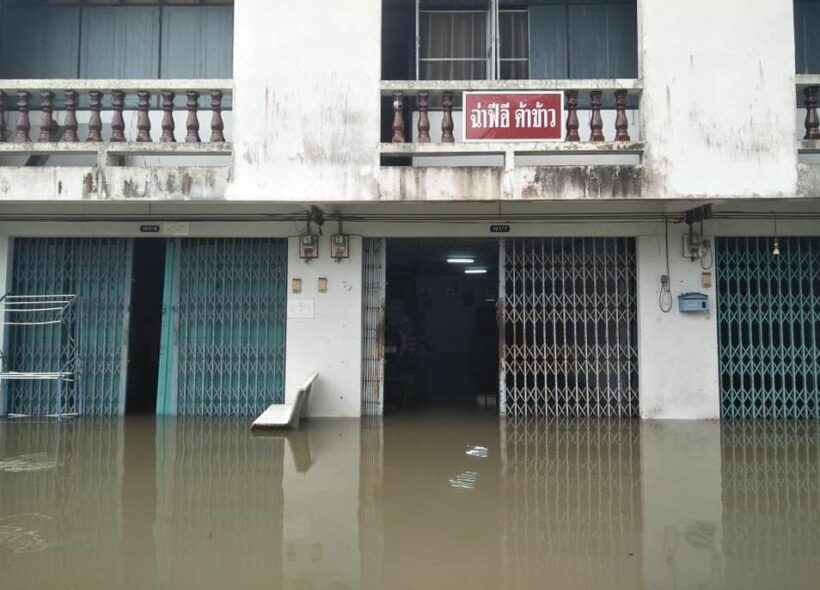 PHOTO:ฉ่าริฟ ริฟ ดีนนุ้ย
Nakhon Si Thammarat airport is open, but the flooding has had a severe impact on both road and rail travel, including on roads leading to the airport. Travellers are being advised t0 allow plenty of time for the journey.
Yesterday, severe flooding along a 1-kilometre stretch of the road from Nakhon Si Thammarat to Tung Song saw it submerged under 70 – 100 centimetres of rainwater, with cars and other vehicles unable to use it. The main road in the city of Nakhon Si Thammarat, the Pattanakarn-Khu Khwang road, was also flooded for a 2-kilometre stretch. There were flash floods further south too, in Phatthalung province, caused by water run-off from the Bantad mountains.
Train travel in the south has been impacted, with floods forcing the cancellation of several services. The State Railway of Thailand says 12 services were either cancelled or suspended yesterday. 4 express services between Hat Yai and the border town of Sungai Kolok were cancelled, while a number of trains between Trang and Nakhon Si Thammarat terminated early at Thung Song station, due to sections of the track being flooded further on. Buses were brought in to ferry passengers to their final destination.
SOURCE: Bangkok Post
Keep in contact with The Thaiger by following our
Facebook page
.
Never miss out on future posts by
following The Thaiger
.