Six Kalasin state officials sacked over alleged drugs involvement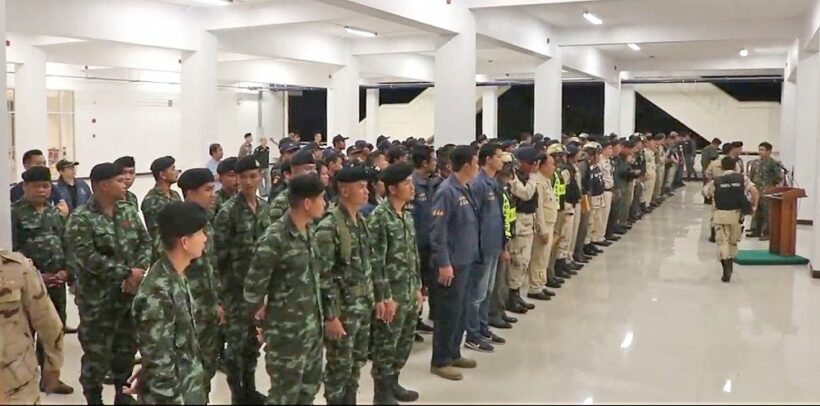 The governor of Kalasin province, north-east Thailand, Kraisorn Kongchalard, has terminated the employment of six state officials and employees while proceeding with serious disciplinary charges against them involving drugs.
A monthly meeting of Kalasin kamnans and village headmen on Wednesday also saw participants undergo urine tests for substance abuse as a proactive measure.
Kraisorn instructed all 18 district chiefs and provincial offices to conduct urine tests of and re-check the backgrounds of their state employees, during on Wednesday's meeting to discuss results so far of the operation code-named "Fa Daed Songyang" [an ancient city's name located in Kalasin's Kamalapisai district].
The operation, launched on Tuesday for drug and gun crime suppression, would see more searches and related measures implemented through July.
On Tuesday, some 2,000 police, soldiers and administrative officials raided 77 locations in 18 districts and arrested 63 suspects, including six state officials and employees. Officers also seized as evidence 1,400 meth-amphetamine pills and 12 guns.
Kalasin provincial office's policy and planning analyst Anusorn Sanpol and two information-recording officials, Theerapat Banjonglert and Polrat Laotaew, plus three state employees at Kalasin Excise Office – Watcharapol Kanfoong, Theerachat Kannikar and Weerapol Thitpat – were brought yesterday morning to apply for a court order for their first 12-day period of detention. Kalasin superintendent Pol Colonel Thirapat Thareethai said the three state employees – who were initially charged with having meth amphetamine pills in possession – had initially confessed to accepting narcotics from another male supplier named Singto (last name unknown) allegedly for distribution. Police are gathering evidence to apply for arrest warrants for their alleged accomplices at the Kalasin City Hall as of press time.
The three officials – Anusornm Theerapat and Polrat – weren't found with narcotics during the arrest but were implicated in drug crimes, he added. Kraisorn said that the development was a blow to the Thai civil service circle. He vowed that the province, which is currently implementing the Kalasin Happiness Model to tackle poverty by providing vocational training and income-boosting schemes and well as creating communities' shield against drug crimes', would continue the drug prevention and suppression work diligently.

STORY: The Nation
Keep in contact with The Thaiger by following our
Facebook page
.
70 Future Forward Party MPs vote against 'emergency decree'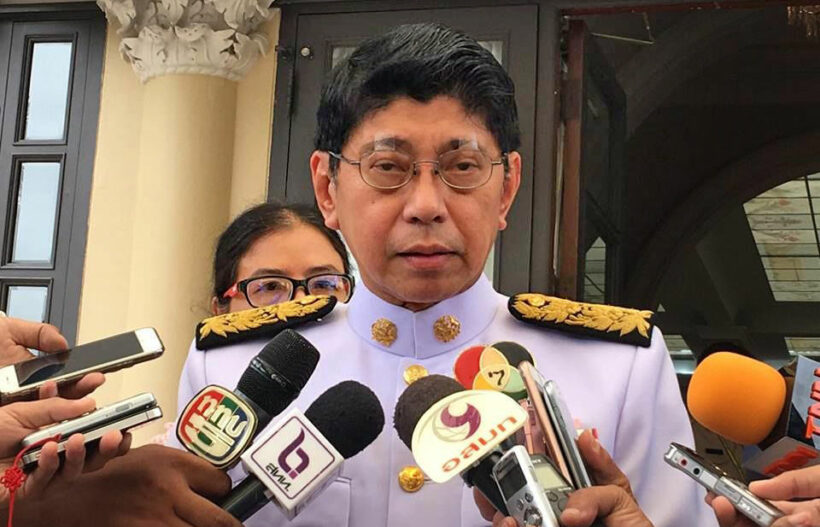 PHOTO: Deputy PM Wissanu Krea-ngam says the MPs voting against the decree was 'nothing unusual' – matichon.co.th
70 members of the Future Forward Party have voted against an 'emergency decree' stating that personnel and operating funds for the Army's Infantry Division will be put directly under His Majesty the King's command to provide better security to the Royal Family, Royal residences and the monarch's VIP guests.
But three Future Forward MPs, namely Ms. Kawinnart Takee of Chon Buri, Mr. Charoek Sri-on of Chanthaburi and Pol Lt-Col Thanapat Kittiwongsa of Chanthaburi, voted in support of the executive decree in defiance against the party's stand.
The Parliament's Lower House passed the decree by 374-70 votes.
Deputy PM Wissanu Krea-ngam said that MPs voting against the emergency decree on the King's bodyguard units was not unusual. He said the decree had nothing to do with the Royal Family. He went further suggesting that, since the government had proposed this emergency decree, Future Forward's secretary-general Piyabutr Saengkanokkul was correct in suggesting that the government resign or dissolve Parliament if the emergency decree fails to make it through Parliament.
Piyabutr had previously stated that the emergency decree might be in violation of the Constitution and that it was the Army's job to protect the Royal Family.
Meanwhile, Wattana Muangsook, a core member of the Pheu Thai party, said he supported the party's MPs voting for the Government's decree, adding that, whether the transfer of troops and funding was done by means of an executive decree because the issue is urgent, or by means of a bill, did not matter because the issue is not about democracy. He believed the transfer will shorten the chain of command and will improve the efficiency of the Royal Security Command.
Under the decree, some troops of the 1st Infantry Regiment of the Ratcha Wallop Royal Guards and the 11th Infantry Regiment of the Ratcha Wallop Roya Guards are to be transferred to the Royal Security Command.
SOURCE: The Nation | Thai PBS World
Keep in contact with The Thaiger by following our
Facebook page
.
Judge Kanakorn Pianchana, another victim of the southern insurgency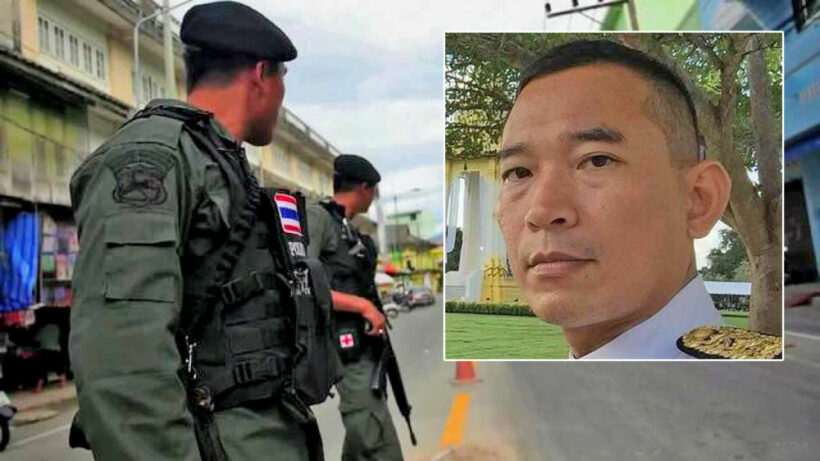 Five men were awaiting the judge to hand down his verdict. Charged with murder and facing either life imprisonment or a death penalty, or being acquitted. On October 4 Judge Kanakorn Pianchana, at the Yala Provincial Court, announced the five men were acquitted, in a 25 page document. What was to follow was both profound and tragic.
The judge claimed, as he wound up his reading of the acquittal, that there wasn't enough evidence to convict the five Muslim defendants with the murder charges, claiming that his 'superiors' had pressured him to convict them and impose capital punishment.
Then he reached into the pocket of his black judge's gown, drew a pistol and shot himself in front of a startled court room.
"My words might be as light as a bird's feather but my heart is as heavy as a mountain."
"Return the verdicts to the judges. Return the justice to the people."
His final words before shooting himself have been ringing around Thai social media and judicial circles ever since as Thais ponder what in earth is going on in the courtrooms of the insurgency-plagued southern provinces, indeed any court in Thailand.
Kanakorn Pianchana luckily survived the shooting, was rushed to the provincial hospital and was released last week after visits from officials and the obligatory staged photo opportunities during the presentation of flowers to the patient.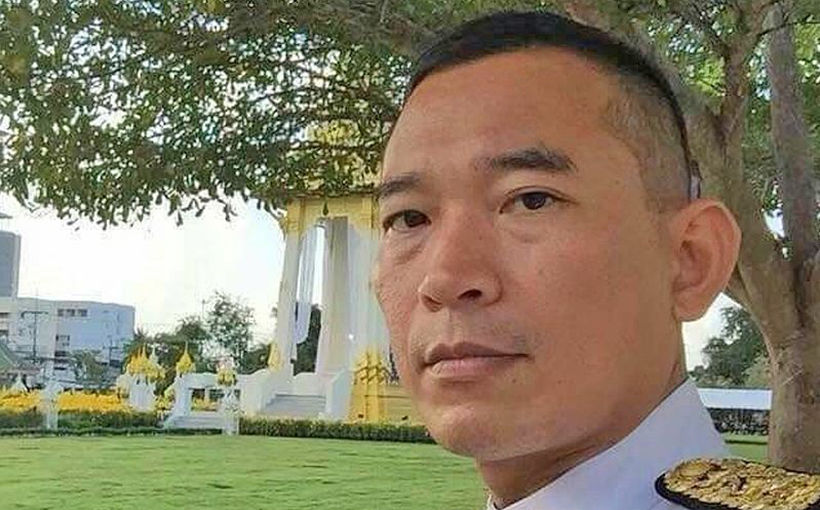 The incident, apart from the immediate impact on the judge's health and his family, draws broad attention to the two decades of civil strife in the south, ironically described by Thai officials as the 'restive South'. Buddhists and Muslims are in a real-life battle for real estate in the disputed southern-most provinces of Narithawat, Pattani and Yala. Once a Malay Muslim sultanate, the three provinces were annexed by the Thai kingdom in the early 20th century. But the earlier passive resistance has given way to a bloody insurgency since 2004.
Some 6,000-7,000 people have been killed by militants since the early 2000s, with heavy-handed military law being imposed on the hapless residents for at least 15 years. The scale of the dramatic violence is comparable with deaths in the Gaza Strip conflict, but far less known or understood by foreign media.
The targets are teachers, judges, academics, soldiers and religious leaders – from both faiths. Framing the conflict merely as a land dispute belies the tetchy religious friction between the Malay Muslims and the southern Buddhist Thais.
In many parts of Thailand's south, even the tourist island of Phuket, there is a mixture of Buddhists and Muslims living peacefully together in a tolerant version of 'Thai' Islam with Thai Buddhists whose religious principals generally embrace freedom of worship.
Not so in the deep south where Muslim insurgents, many who travel over the open borders into Thailand, have waged a violent civil war against mostly completely innocent southern residents. The border, whilst patrolled with checkpoints, is an easy swim across a small stream in some locations, or a trek across the hills in others.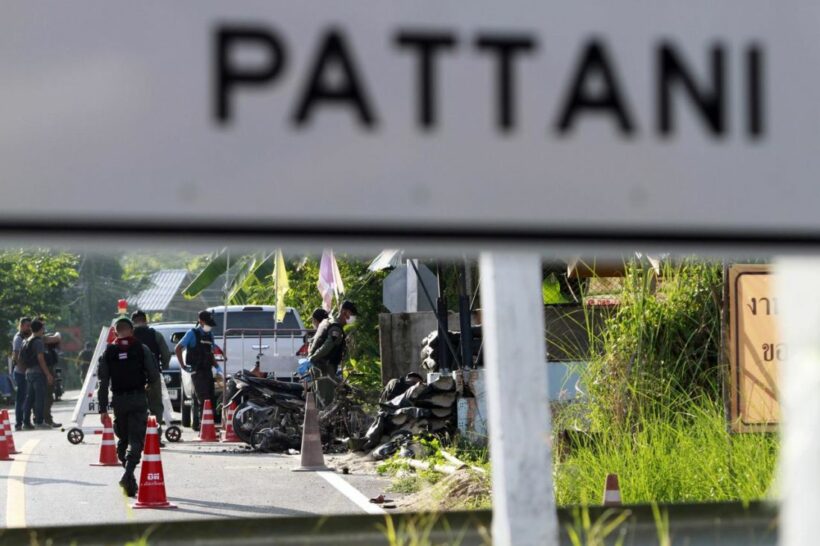 A few hundred kilometres to the north are the tourist-magnet beaches of Krabi and Phuket, some of the most popular tourist destinations in south east Asia. Yet a few hours drive south the situation changes dramatically with armed militia at checkpoints, barbed wire, sandbags and lots of questions. Successive governments have tried to downplay the problems whilst quietly trying to engage in unproductive peace-talks.
Both sides have drawn lines in the sand that prevent any beneficial progress towards lasting peace. On the part of the Muslim insurgents, the actual key figures and 'money' behind the two decades of attacks, is particularly hard to identify, making contact and plans for productive talks complex or impossible.
Both the seats of the Malaysian and Thai governments are a long distance from the troubled region – in Bangkok and Kuala Lumpur. The Malay government, whilst politely sending along various 'government' negotiators over the years, have been less than forthcoming in engaging with the Thai government for a solution.
So, the ' Deep South', the 'Restive South', or just southern Thailand, remains a potentially dangerous zone with little support and a 'law unto itself' attitude where corruption can thrive.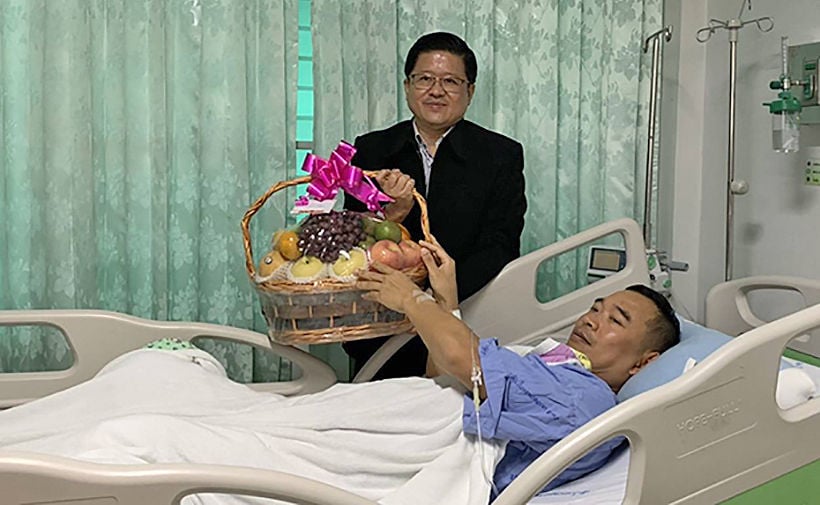 Mr. Kanakorn, a judge a the Yala Provincial Court for 17 years, openly accused the Thai army of using forced confessions and torture to condemn Muslims and push through their sentences. He cited many times his verdicts were subverted by superiors who lacked a full understanding of the evidence in cases.
Regional chief justices are allowed to review verdicts before they are read out in court – a quaint Thai judicial tradition following the country's patriarchal line of authority.
In the case at hand, Mr. Kanakorn claimed he carefully considered the cases of all five defendants, accused of killing five others in June 2018. He concluded there were insufficient grounds to convict them.
"But the regional chief justice of a part of southern Thailand sent a secret letter ordering me to punish the five defendants."
He neglected to name names.
Mr. Kanakorn explained at a hearing in August, addressing the defendants and their families, that he wanted to acquit the men but was "being pressured from above to convict". He delayed the reading of a verdict for another two months.
Relatives of the defendants, gathered to hear the verdict on their family members, have explained to the media they had no idea what was about to unfold after the reading of the verdict on October 4. At first, according to people in the court, he asked the court reporter and other provincial legal officials out of the court room. He then ordered a guard to lock the main door.
The judge then set up two mobile phones set to stream the verdict and then spent the next hour delivering his deliberations. People were knocking at the doors of the courtroom and the judge's phones continued to ring, still streaming, as the judge handed down a verdict he clearly disagreed with, and was prepared to end his life as a consequence.
In amongst the deliberations, the judge spoke about the low wages for judges, about 75,000 baht per month, and the opportunities the low wages presented for judges to have their opinions and final verdicts swayed.
At the conclusion of the unfolding drama, as people outside the courtroom continued to bash on the locked doors, the judge simply said… "This is the end."
One of the people in the court said that, at this stage, the judge "looked totally exhausted."
Mr. Kanakorn stood up, turned and bowed to framed portraits of the Thai monarchy adorning the walls of the courtroom, casually reached into his black judicial robes, pulled out the gun and shot himself.
At this stage, given the acquittal of the five men, the five still languish in a Yala prison. The families have been told that the prosecution will appeal Mr. Kanakorn's verdict of acquittal in the murder cases. Bail has been set at 500,000 baht for each man, an amount of money well beyond the reach of a poor southern family.
The story has drawn widespread sympathy for Judge Kanakorn Pianchana and put additional focus on Thai judicial corruption and, locally, justice 'southern style'.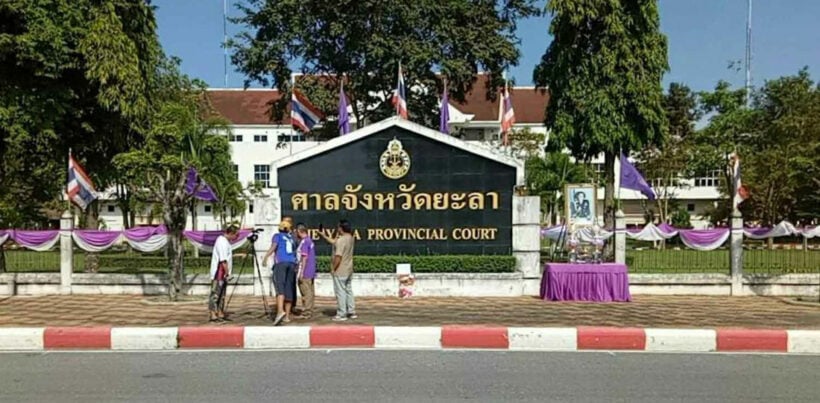 Keep in contact with The Thaiger by following our
Facebook page
.
Top 5 reasons why Aussies choose medical tourism in Thailand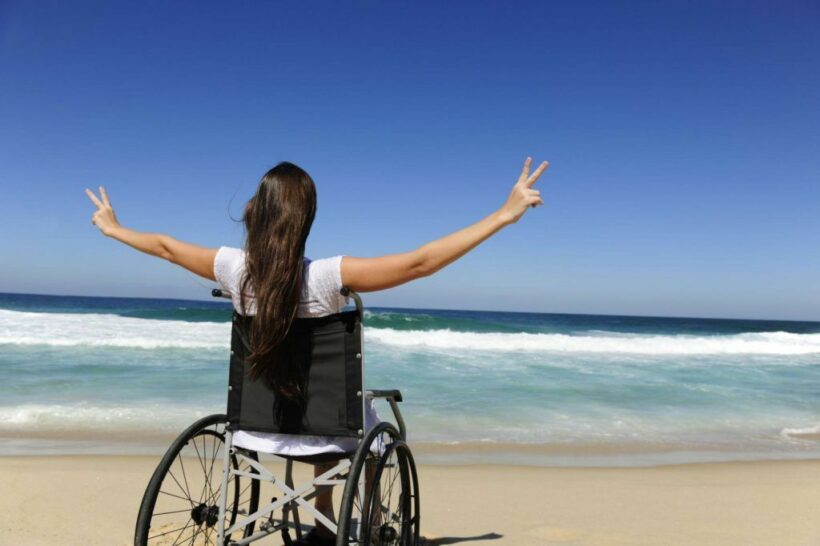 "With more than 15,000 Aussies travelling to Thailand each year for medical tourism, the country is a burgeoning market for cosmetic procedures. There are numerous Thai doctors who already have more than a 90% Australian client base. The landscape is certainly changing when it comes to price, surgical quality, convenience and post-recuperation."
Darren Lyons from medical information site MyMediTravel has seen an influx of Australian medical patients flocking to Thai destinations; from Bangkok to Phuket. And the facts don't lie.
Australians are now spending in excess of US$300 million on a variety of diverse treatments from rhinoplasty and facelifts to breast augmentation and even cardiology. Due to an ageing population and long waiting lists, many Aussies are turning to Thailand to help them achieve their healthcare goals. So, what are the five main reasons Australians are heading all the way up to South East Asia for their medical and cosmetic requirements?
1. Exclusive Hospitals
Groundbreaking technology across Thai hospitals and clinics are a real attraction for medical tourists. Heavy investment into Bumungrad International Hospital and Bangkok Hospital Bangkok in the capital makes them two of the largest private medical facilities in the country which has seen an influx of Aussie patients.
The latter utilizes Specialist Beam Surgery to treat cancer patients whilst open heart surgery is becoming popular thanks to Off-Pump Coronary Artery Bypass or OPCAB. Meanwhile, an entire sports injury rehab wing exists where a host of Australian sports stars from soccer, Aussie Rules and boxing have been successfully treated. There is even an on-site shopping center and a McDonalds!
Across the 60-plus JCI-accredited hospitals, hotel style amenities also attract Aussie patients looking for state-of-the-art medical services. Since 2013, Bumungrad Hospital has treated more than a staggering one million patients including more than 10,000 from Australia.
Catering to international patients' needs, hospital wards have transformed into plush buildings filled with luxury amenities. These feature dedicated check-in, complimentary lounges, travel agents for arranging visa extensions and boutique style rooms. Accommodation comes complete with separate living room, en-suite, kitchen and WIFI providing the opportunity for family and visitors to stay.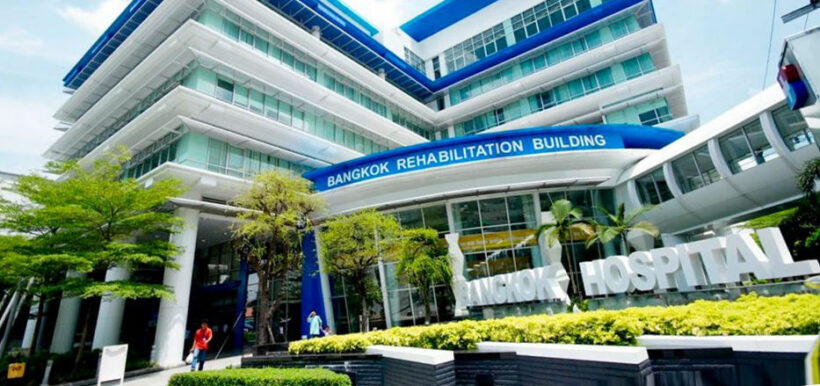 2. Healthcare Standards
Adhering to US international standards of care, Australians have realised the potential for quality healthcare in Thailand. The patient to nurse ratio is also another key factor with Australian patients receiving one nurse per eight patients compared to Thailand where it is one nurse per four patients.
3. Accessibility
Travel has never been easier and more cost-effective for Australians benefitting from direct routes to the region. Thai Airways provide non-stop flights daily to Bangkok from major cities including Sydney and Melbourne. There's also direct flights into Phuket from the east coast cities (with JetStar). Once in Thailand, international patients can select a range of affordable internal airlines offering flights to stunning beach resorts and tropical locations such as Koh Samui and Phuket.
4. Value
Enticing prices on treatment sees Australian patients save around 30%-40% across a wealth of procedures with identical medical care and drugs. With increasing competition to keep prices low, this fiercely-competitive market is a haven for patients. For example, a facelift in Australia costs around A$10,000 whilst facelifts in Thailand are priced around A$4,200.
5. Global Destination
Thailand has recently established itself as a global medical tourism destination turning over more than US$5 billion in the last five years alone. Australian patients are seeing the advantage of combining top-notch, price-busting cosmetic treatment with an unforgettable vacation that has seen half a million plus patients visit the region already.
Keep in contact with The Thaiger by following our
Facebook page
.