SATURDAY MORNING HEADLINES – All your news in 3 minutes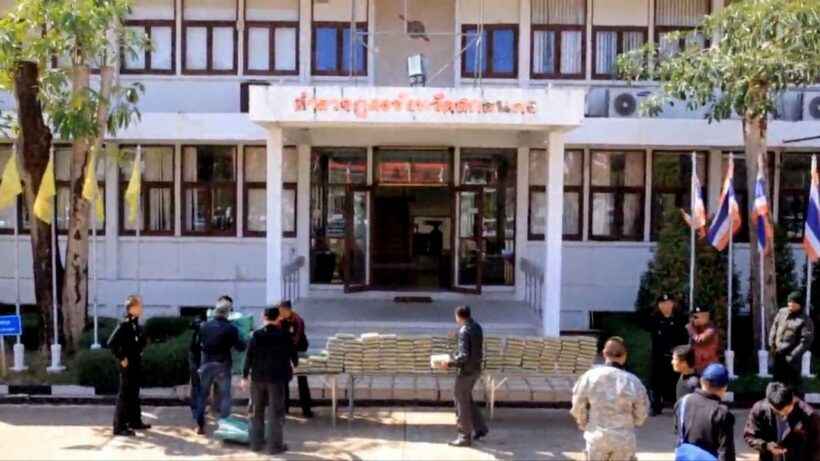 Welcome to your weekend. Your Saturday 'Boat Lagoon Weekend' is on tonight from 6pm. Plenty of fun and food for all ages. For our weekend headlines, just click on the heading for the full story. Here are today's main Phuket and Thai headlines…
Two Thai men wed in Queensland Australia
Two Thai men have been among the first same-sex couples in Queensland, Australia to get married following passage of Australia's historic marriage equality bill.
While many Australian same-sex couples chose to celebrate New Year's 2018 by getting married, 37 year old Jarrukit Somjich from Chiang Rai and 49 year old Kitsch Srijad from Pathum Thani wed right after the bill passed in December last year.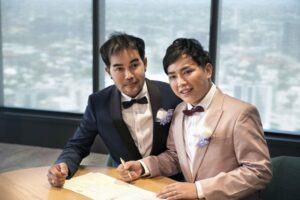 Six year old Thai missing in California, US
A six year old Thai boy is confirmed to be among the latest fatalities from powerful mudslides in Southern California that have destroyed homes in a region already pummelled by massive wildfires.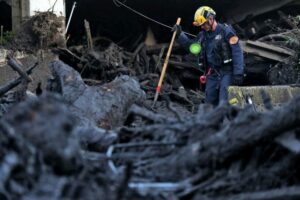 The Nation's veteran journalist Suthichai Yoon retires
Media leader and respected veteran journalist Suthichai Yoon yesterday announced his retirement from the Nation Multimedia Group (which have a partnership with Phuket Gazette), which has grown into a multimedia giant after he co-founded a daily English newspaper 47 years ago.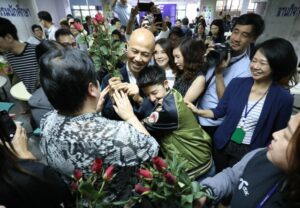 Phuket life vest standards announced
The Phuket Marine Office has issued a rule about life vest standard's certification for each boat to ensure all vessels only use the life vest approved by the Marine Office to guarantee quality. The life vest must be able to flip around the person wearing it so that are face up if they lose consciousness.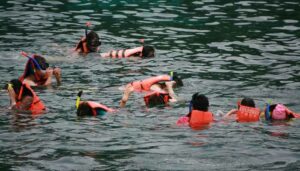 Road accident reveals 200 Kg of marijuana
Two male teenagers were arrested on Thursday night following a road accident in which their sedan crashed into a roadside ditch in Sakhon Nakhon's Muang district and police responding to the accident found 200 kilograms of dried marijuana in the car, police announced at a press conference on Friday.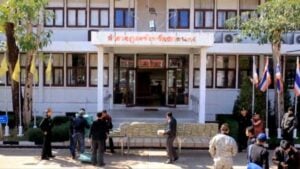 72 Doctor ploughs into food stall
Five people were injured in Muang Nakhon Ratchasima when a motorist apparently suffered an epileptic seizure and lost control of his car.
The car, driven by a 72-year-old retired doctor, ploughed into a roadside food stall and five motorbikes.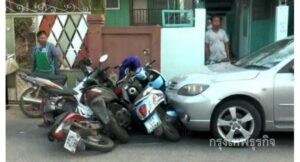 Governor vows to clear away remaining illegal restaurants
Phuket has set up a committee to manage the 178-rai Layan and Laypang beaches in Thalang district after it was ruled as public space by the Supreme Court last year. The Governor has vowed to clear away the remaining encroaching restaurants.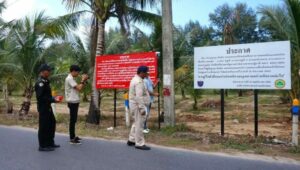 FDA threatens action against butt barer
The Food and Drug Administration (FDA) will take legal actions against a woman who posted her image in her Facebook page baring her buttock to show off the effects of her skin whitening products.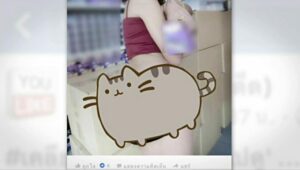 6.0 magnitude earthquake in Myanmar
A strong 6.0 magnitude earthquake struck a remote region of Central Myanmar early Friday (Jan 12), New Straits Times Online reported quoting the US Geological Survey.
The tremor was located about 40 kilometres west of the town of Pyu and it was followed by three weaker quakes all of magnitude 5.3.  The quake and aftershocks were strongly felt in the northern provinces of Thailand with several people living in highrise complaining of dizziness.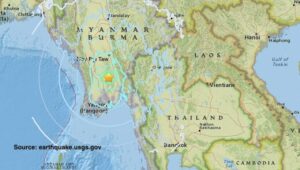 Ministry of Finance – back to grassroots
The Ministry of Finance is preparing to raise 100 billion baht fund to finance the government's national reform programs that will target grass-root economies. They include the 2nd phase of the government's welfare program for the poor, subsidizing low rubber prices, agricultural reforms, compensations for rubber farmers in the planned 10-20% reduction in rubber plantations, community development programs.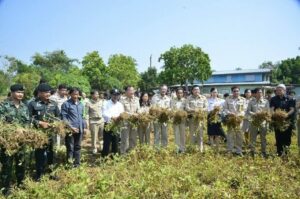 - The Thaiger & The Nation
Phuket: Persistent Python vs Dog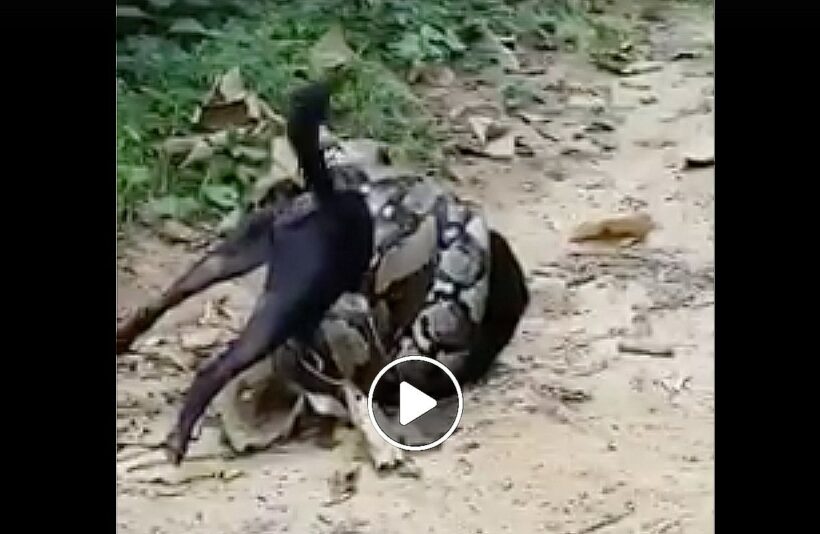 Today in Phuket.. Lucky dog. 😇.. My brother just told me this is actually at bangpae waterfall in Phuket.

Posted by Kim White on Thursday, June 21, 2018
Sansiri launches THE BASE Central – Phuket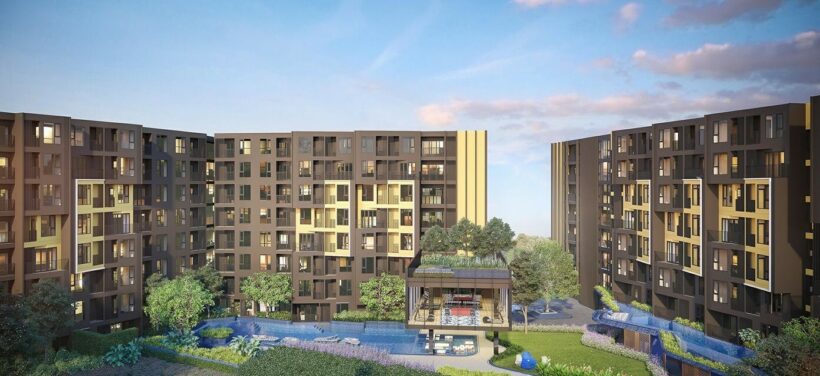 Sansiri launched another one of their 'BASE' branded condos with the launch of 'THE BASE Central Phuket'.
Quoting from their media release, "The design is influenced by an enchanting lifestyle where the native people and Chinese from across the seas come together to create the Peranakan culture under the new concept 'MARK MY BASE'."
Poomisak Julamaneechot, Vice Managing Director of the condominium development project, San Siri Public Company Limited says, "Sansiri has continued under The Base brand in Phuket by launching this new project 'The Base Central –Phuket' with a budget for construction 1,660 million Baht."
"The unique location at the heart of the island near Central Festival, and just one minute from the proposed new light rail station."
"The project is under the branding of 'Complete Your Living Experience'. The project will be available for initial registration and reservations on June 23-24 with prices starting from 1.99 million Baht."
Check out some more about the new project HERE. (In English and Thai)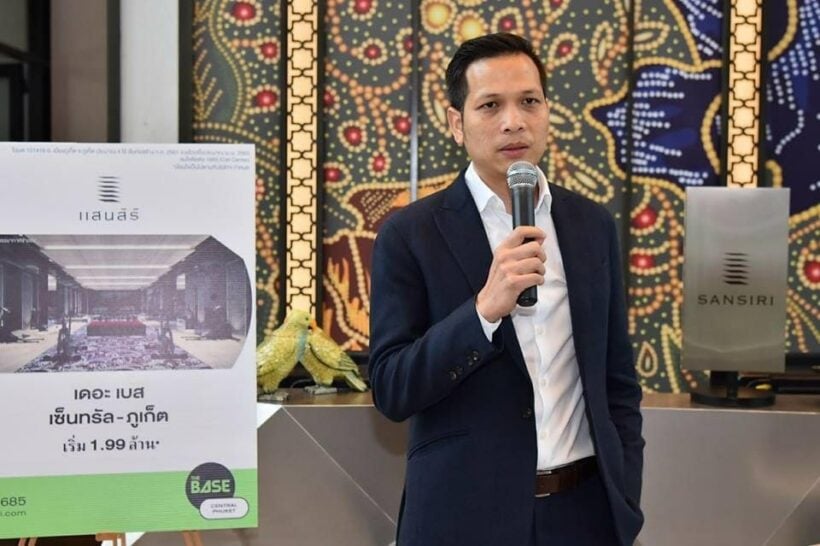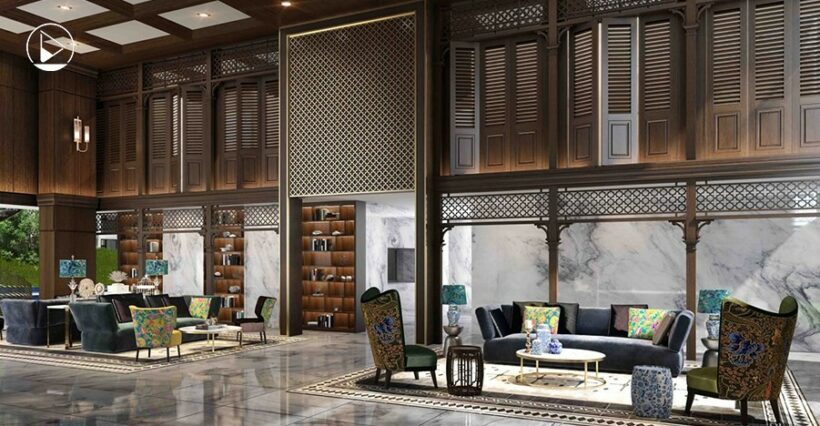 Krabi: Chinese tourist drowns at Railay Bay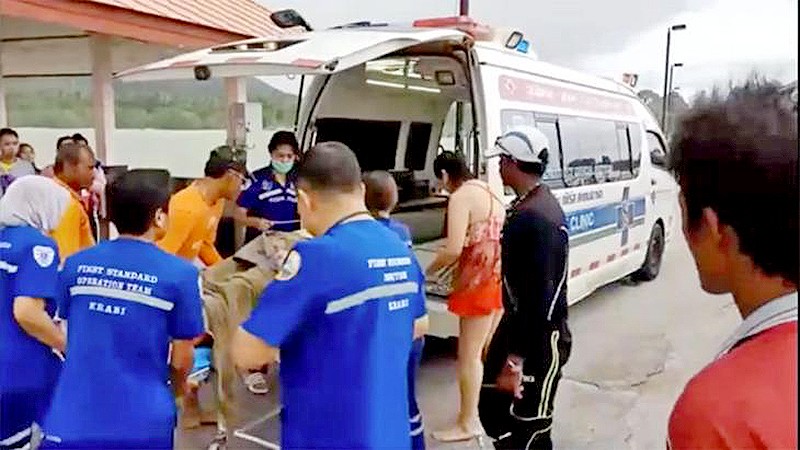 After all the heavy monsoonal weather along our coasts in recent days, we're lucky we haven't had more reports of risky swimmers getting into difficulty. Sadly, Krabi has reported a drowning.
Thai Rath reports that a 32 year old Chinese tourist staying in the Railay Beach area drowned after ignoring officials' warnings not to go into the water. The report says that the tourist had gone to Phranang beach where beach patrollers told him not to enter the water due to the high seas. He said he wouldn't and was just taking photos. Later he ventured into the waters without a life jacket where he quickly got into difficulty.
Fellow tourists, climbing groups, Park officials and staff from the First Standard Clinic in Ao Nang were all involved recovering Ma Xuxa from the waters at Phrasing Beach. Once he was back on shore CPR was applied in an effort to resuscitate him.
He was subsequently transferred by boat and ambulance to the Krabi Hospital. Medics continued to apply CPR during the journey but the man was pronounced dead upon arrival at hospital.
The Chinese Consulate has been advised of the incident.
SOURCE: Thai Rath HERE.