Samui Regatta welcomes Synergy Samui Resort as new home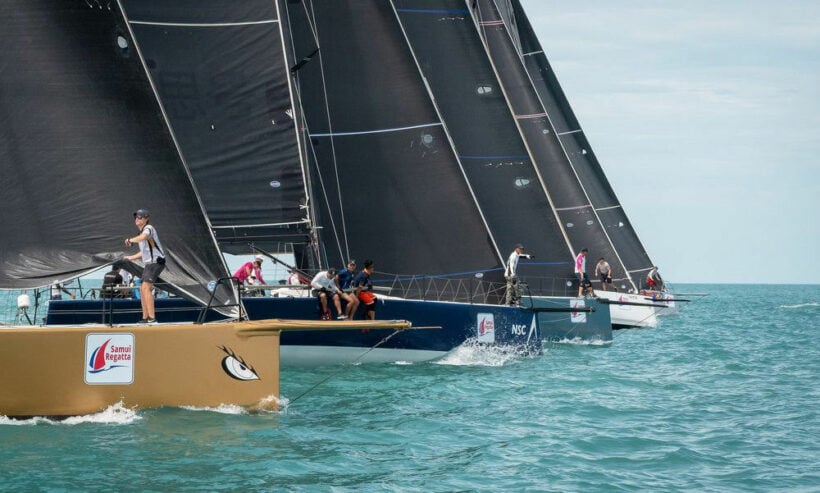 "Early entries are looking good with a strong line-up of boats and crew from Hong Kong, Singapore, Australia and Thailand."
The "Tropical Island Regatta" is set to return to Koh Samui's shores from May 25 to June 1 on Chaweng Beach and this year will be at a new venue, Synergy Samui Resort.
Samui Regatta is popular with sailors from around Austral-Asia and organisers expect to welcome competitors of more than 20 nationalities in what is also the season-ending event in the 2018/19 AsianYachting Grand Prix.
"The regatta has a new home this year. We will be headquartered at Synergy Samui Resort which has welcomed us with open arms and will be our base throughout the event, providing us with a beachfront hub from which to operate the regatta as well as hosting a number of daily prize givings," said Orawintanee Wattana, Regatta Director.
"The resort is just a few hundred metres along Chaweng Beach from our previous home so the popular anchorage remains unchanged, as does the stunning sailing area off the east and north coasts, and our many repeat sailors can continue to enjoy their favourite hangouts onshore."
Organisers are expecting a top draw line-up of some of the best IRC yachts and crews in the region. The ever-green Jelik (HKG), which has a new bulb configuration, intends to give the region's top TP52 crews a run for their money including Kevin and Tom Whitcraft's THA72 (defending champion), Team Hollywood (AUS) and Freefire (HKG), as well as WindSikher II (SIN) and Zannekin (HKG) in IRC Zero.
Returning to the regatta this year is the Premier Cruising Class with MoonBlue 2 (HKG), Bella Uno (HKG) and Lawana (THA) towing the startline.
Meanwhile in IRC 1, last year's regatta and 2017/18 AYGP winner, Nick Burns and Fred Kinmonth's Mandrake III (HKG), will be up against some tough competition from the likes of Fujin (AUS), Tenacious (AUS) and Over Here (THA).
Lead by Samui veteran Mick Grover, the 'new' MoonShadow2 will race all-comers in IRC Cruising, including a number of boats based around the Gulf of Thailand as well as the Pattaya-based SailQuest Hi Jinks (USA) which will be sailed by students from the SailQuest Sailing School, and Holding Patten (AUS), a newcomer to the regatta with a well known face at the helm, Michael Spies.
"Early entries are looking good with a strong line-up of boats and crew from Hong Kong, Singapore, Australia and Thailand. We also have interest from sailors in China and are working with Thailand-based cruising sailors to grow a fun and competitive cruising class," added Wattana.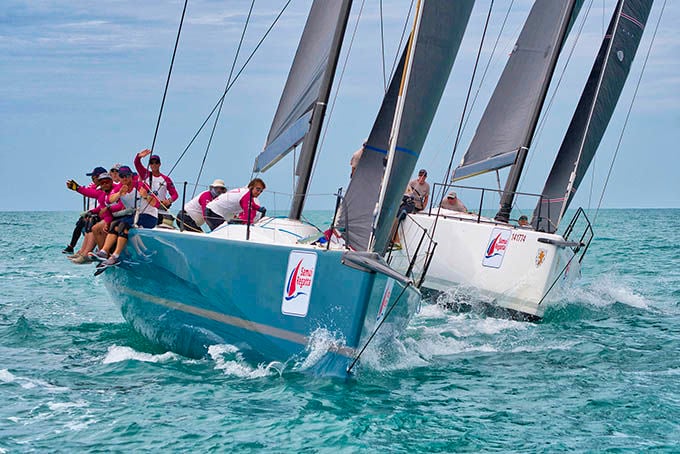 Keep in contact with The Thaiger by following our Facebook page.
Never miss out on future posts by following The Thaiger.
Koh Samui senior police officer faces charges for allegedly raping a suspect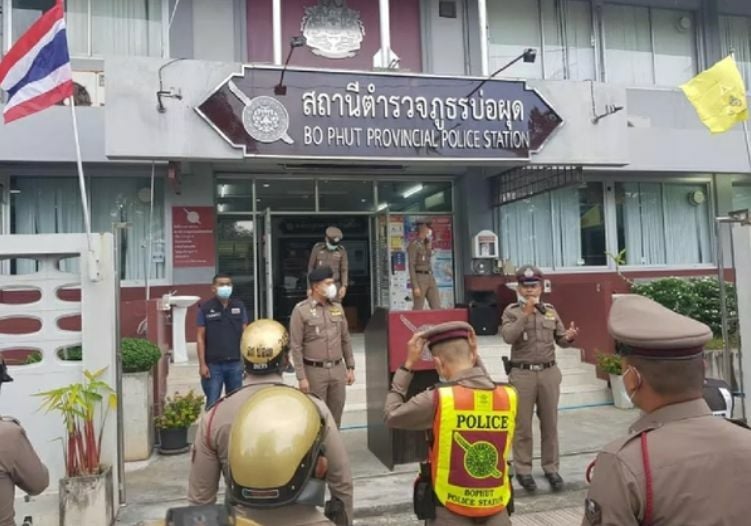 A senior police officer in Koh Samui faces charges for allegedly raping a 21 year old Burmese woman at the Bo Phut Police Station. The officer, who was an investigation squad leader at the Bo Phut station, has been suspended and is now in detention at the Koh Samui Court, according to Nation Thailand.
The senior sergeant major allegedly took the woman, who had been arrested on drug charges, out of her cell at around 2am Wednesday and to another room at the Bo Phut Police station where he allegedly sexually abused her. She was then taken back to her cell.
The woman reported the incident to the Myanmar Embassy which then filed a complaint directly with the Bo Phut police chief. The senior officer was immediately suspended on Wednesday and a disciplinary committee was set up to investigate. The woman was taken to Koh Samui Hospital for a physical examination.
The officer is facing rape charges and is now in detention at Koh Samui Court.
SOURCE: Nation Thailand
Catch up with the latest daily "Thailand News Today" here on The Thaiger.
Keep in contact with The Thaiger by following our Facebook page.
Never miss out on future posts by following The Thaiger.
New Year holiday draws homegrown tourists to Phuket, Koh Samui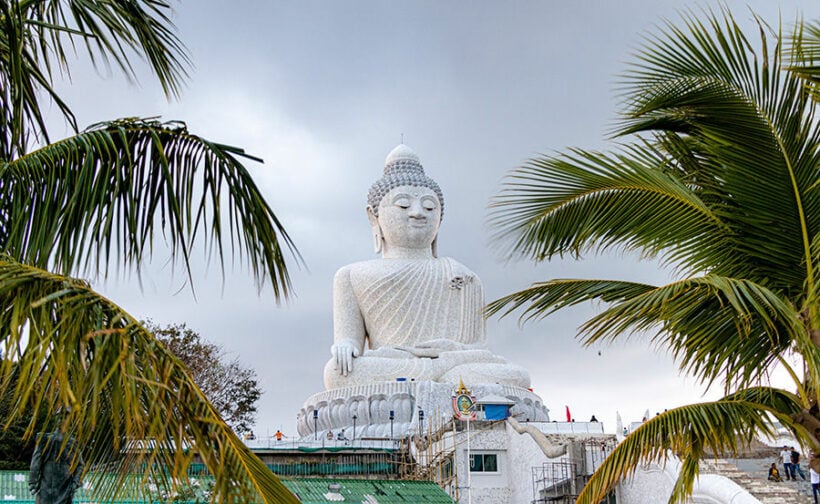 With the vast majority of foreign holidaymakers still steering clear of Thailand, or simply unable to get a visa at the moment, the country has become almost completely reliant on homegrown tourists. The New Year holiday has brought some slight relief to islands like Phuket and Koh Samui, as visitors from other parts of the country arrived to welcome in a much-anticipated 2021.
Reports from Samui say the local ferry operator had to lay on extra services to meet demand, as cars and visitors queued in both directions before and after the long holiday. There were similar scenes reported at Phuket's Sarasin Bridge, gateway to the holiday island. Patong has spring back to life, albeit still a shell of its former busy self.
The hotels and other tourism businesses that have managed to survive in places like Phuket and Samui are now completely dependent on domestic trade. The Thai government recently confirmed more public holidays in 2021, as well as an extension to the domestic tourism stimulus campaign, although it remains to be seen how a resurgence in Covid-19 may affect bookings. For the hotels still open on the island of Phuket and other tourist spots, the scheme is a much-needed lifeline.
Despite the return of community transmission, and tough restrictions still in place for foreign arrivals (even when vaccinated), the ever-optimistic Tourism Authority of Thailand recently held a dinner event in the Dusit Thani hotel in Dubai, with local TAT director, Pichaya Saisaengchan, celebrating the reopening of the Kingdom's borders to visitors from the Middle-East.
"We look forward to starting 2021 on a positive note as we convey to travellers from the region to 'Get Ready for Amazing Thailand 2021′."
Just days ago, Thailand's Tourism and Sports Minister, Phiphat Ratchakitprakarn, said it would be up to homegrown tourists to rescue the Kingdom's tourism sector, as the pandemic continues to wreak havoc around the globe and Thailand's 14 day quarantine requirement remains in place.
The government has added 8 more public holidays in 2021 in the hope of encouraging some additional domestic travel.
National holidays
• Friday, February 12 for the Chinese New Year
• Monday, April 12, adding a day to Songkran holiday from April 13-15
• Tuesday, July 27 for substitution day for Buddhist Lent
• Friday, September 24 to celebrate Mahidol Day which is in remembrance of Prince of Songkhla, Mahidol Adulyadej
Regional holidays
• Friday, March 26 for Wai Phra That (Northern Thailand)
• Monday, May 10 for Bun Bang Fai, known as the Rocket Festival (Northeastern Thailand)
• Wednesday, October 6 for Sart Thai, a festival held on the 10th lunar month (Southern Thailand)
• Thursday, October 21 for the End of Buddhist Lent (Central Thailand)
SOURCE: Trade Arabia | Bangkok Post
Keep in contact with The Thaiger by following our Facebook page.
Never miss out on future posts by following The Thaiger.
Academics call on government to hurry up and help the tourism industry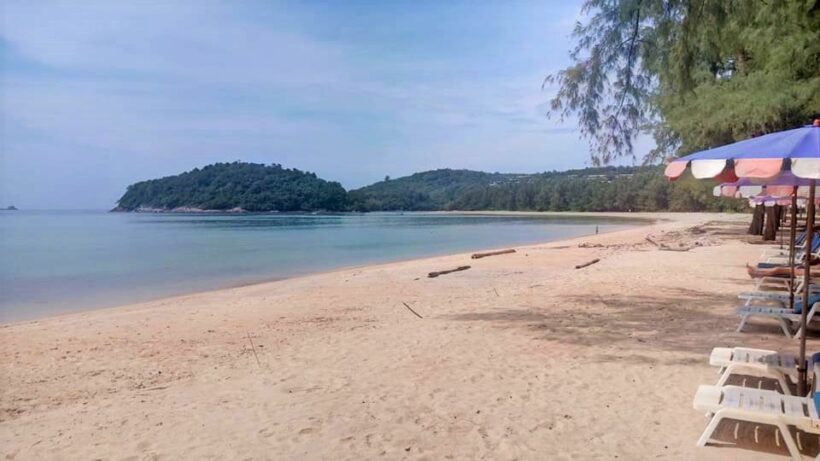 Leading Thai academics are calling on the government to get a move on and help the tourism industry before it's too late. Addressing a gathering arranged by the Foundation for Labour and Employment Promotion, Kiriya Kulkolkran from Thammasat University's Faculty of Economics, pointed to the 80% drop in international tourism as a result of the Covid-19 fallout. His estimate includes the first few months of the year when there was actually a functional tourism industry in Thailand.
According to a report in the Bangkok Post, Kiriya says just 4% of businesses in the tourism sector say they've made the same amount or more than they did before Covid-19. She adds that a survey shows employees in the industry are concerned about debt accumulation and "extremely worried about the future".
Bovorn Subsing, from Chulalongkorn University's Social Research Institute, has backed up the comments, saying tourism workers have seen their wages drop by 60%, while still facing the same, or higher, cost of living. The result is that most are now in debt.
Kiriya predicts the devastation could continue for over 3 years, affecting not just tourism operators but the entire supply chain, as well as new graduates and those seeking their first job. She says that until the sector recovers, the government needs to provide tailored help for businesses, singling out Phuket hotels, who are struggling to survive without foreign guests.
The islands of Phuket and Samui, plus the other 'tourist' islands around Thailand, are facing a particular problem as they're mostly geared for the international tourist market. Domestic tourism, rebooted last July when the local airlines were permitted to fly again, has mostly shunned the popular tourist islands.
One worker at a Phuket hotel, 52 year old Anchisa Sirinanthasak, addressed the forum in support of a possible co-payment scheme for hotel workers. It's understood most hotel operators are paying employees 62-75% of their normal salary, which works out at around 8,000-9,000 baht per person and is not enough to cover their costs.
Meanwhile, Manop Kaewphaka from Homenet Thailand, a non-profit that protects home-based workers, has called on the government to allow foreign tourists back into the Kingdom and to provide more support for informal workers, in the form of wage guarantees and co-payment.
SOURCE: Bangkok Post
Keep in contact with The Thaiger by following our Facebook page.
Never miss out on future posts by following The Thaiger.