Koh Samui
Baby gibbon used for photo-ops in Samui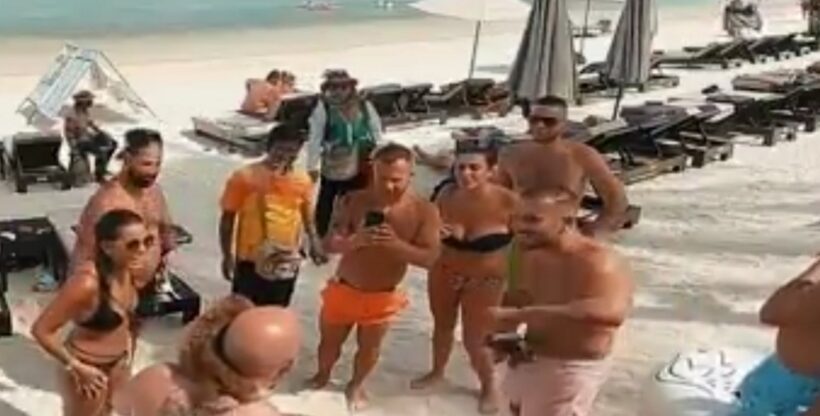 PHOTOS: Facebook/Arkadiy Kulev
"Endangered gibbon used to entertain tourists on Chaweng Beach in Koh Samui, Thailand."
On Phuket it's the slow loris which is the 'cute-creature-for-100-baht-photos'. In Samui they've gone for a baby gibbon.
A foreign resident on Koh Samui has exposed that a baby gibbon was used for selling photos at Chaweng Beach, resulting in an uproar among expats on Facebook.
The expat, Arkadiy Kulev, posted a video on the Samui Rent, Buy and Sell for Free Facebook page showing a Thai man letting tourists pay to hold a baby gibbon for photos.
"Endangered gibbon used to entertain tourists on Chaweng Beach in Koh Samui, Thailand," Kulev posted.
"Sadly, these captured gibbons have a very short 'working life'. When they get to age six or seven, they develop canine teeth and often become more aggressive. Once they are no longer cute and compliant, many are killed.
"Also gibbons do not breed in captivity. Which means that this baby gibbon was poached from the wild or bought on the black market.
"This is the same beach where a slow loris was found with teeth ripped out so tourists could take selfies in 2016," the post added.
Kulev also urged expats to write to the Surat Thani National Park, Wildlife and Plant Conservation Office to demand action.
A Thai resident, Prakit Kingjampa, posted that he reported the incident to the tourist and Samui police several times but no action was taken.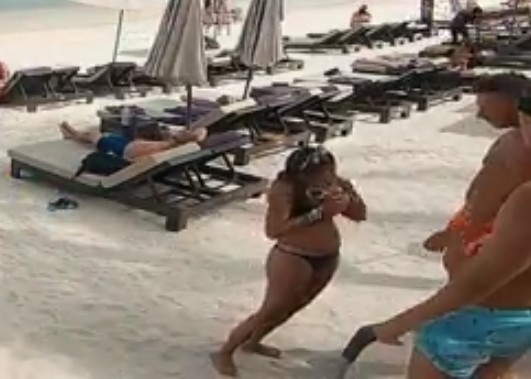 SOURCE: The Nation