'Safety' mayhem on Phuket's waters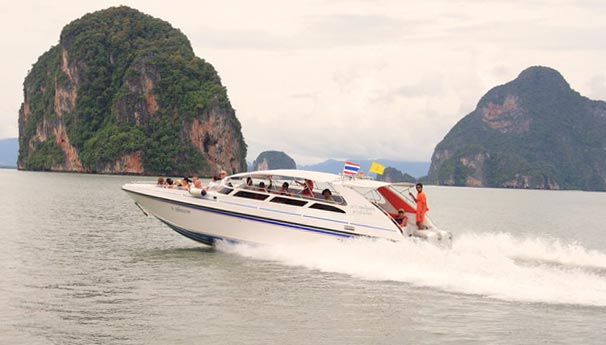 Editorial by Duncan Worthington
Let's be clear from the off that we're talking about speedboats, specifically day tour operators who pack in the tourists on an overpowered wooden speedboat and then zip off (at speed) to stop A, B, C and D, with a lunch thrown in along the way.
In Phuket's high season, these overpacked "cattle tours" can be seen speeding around Phang Nga Bay and to surrounding islands such as Phi Phi, Racha and many more. Their sole goal is to get tourists from A to B as fast as possible. Then from B to C in the same fashion. Customer comfort or experience is not part of the equation.
In Phuket's low season, these speedboats can be death traps. It's not the boat per se, but more the driver and the sea state. Phuket and the Andaman region can experience heavy rain, low visibility and large swells at this time of year – conditions not suitable for small boats to leave shore. And even when official warnings have been issued, on occasion such boats have headed out. Money rules.
This past week Phuket has seen two more accidents – two more added to an ever-growing unacceptable toll of accidents at sea.
The first took place on Monday 31st July when two speedboats – Wararat and 999 Tour 41 – collided in Phang Nga Bay. According the The Phuket News, "Nineteen people, including 16 tourists and three Thais, were plucked from the sea."
The second incident took place on Friday 4th August when a speedboat sank in Krabi, just 500 metres from the pier at Nopparat Thara Beach. Kritsada Meuanhawong reporting for The Thaiger, wrote: "Approaching the pier the boat was hit by a series of waves and strong winds pushing the boat into a rock nearby." The ten passengers in the sea scrambled onto nearby rocks and were later rescued and taken to Krabi Hospital. No serious injuries were reported.
The good news is that nobody was seriously injured. It appears passengers were wearing life jackets which have clearly done their job – save lives.
There will, however, be more speedboat incidents before the low season ends. And historically, there have been deaths.
Sporadic half-hearted inspections by authorities have achieved little. Drivers caught breaking laws have been lightly fined or punished, yet the carnage continues. Surely it's time to once and for all establish a registration system of all boats, drivers and operating companies? To check all safety equipment and increase the frequency of inspections? And to hold both driver and tour operator accountable?
Across on Thailand's East Coast, Marine Scene Asia recently boarded a private speedboat at Bali Hai Pier in Pattaya all the time under the watchful eye of a local government official. As we boarded he questioned the captain as to the presence of life jackets, where we were going for the day and he also requested to check the boat and driver's papers.
Prevention is always better than cure.
(Reprinted from Marine Scene Asia)
Keep in contact with The Thaiger by following our
Facebook page
.
Never miss out on future posts by
following The Thaiger
.
IATA proposes Covid testing before travelling to replace quarantine on arrival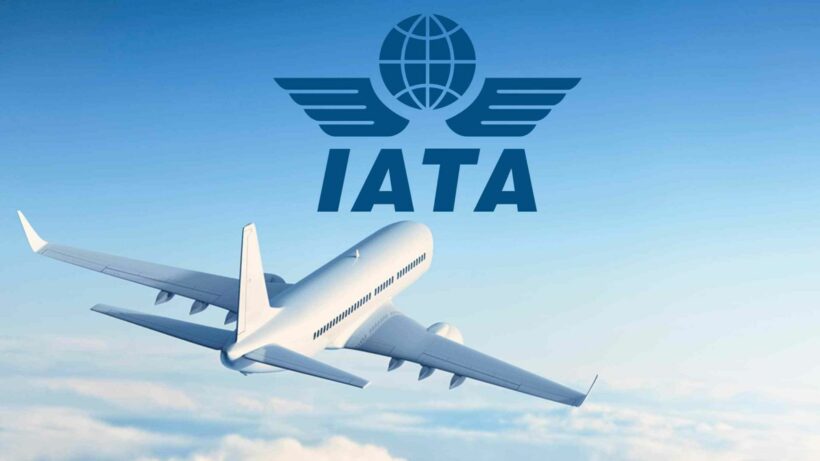 The International Air Transport Association is proposing travellers to take a Covid test prior to departure to replace worldwide mandatory quarantines on arrival. The push comes after it announces that international travel is down by 92% this year due to the Covid-19 pandemic. As many countries are imposing mandatory quarantines that can be not only expensive but up to 14 days long, the IATA is calling for all countries to work together to create a pre-flight testing requirement in all airports.
Alexandre de Juniac, IATA's Director General and CEO says that Covid testing is getting faster, cheaper and more accurate, which is why it is urgent to help kick-start the world economy by doing away with mandatory quarantines.
"The key to restoring the freedom of mobility across borders is systematic COVID-19 testing of all travelers before departure. This will give governments the confidence to open their borders without complicated risk models that see constant changes in the rules imposed on travel. Testing all passengers will give people back their freedom to travel with confidence. And that will put millions of people back to work."
He says the removal of such quarantine requirements for nations like Canada and UK would also help those nationals to leave their countries confidently by knowing that accurate testing would be in place. IATA has also asked for feedback and says of those travellers polled, 65% agree that if a person tests negative for Covid-19, then they should not have to undergo a quarantine on arrival. 84% also agree that, instead, travellers should be required to get tested with 88% even agreeing that they would submit to testing as part of the travel process.
Over 5000 travel businesses have reportedly backed the IATA's proposal after submitting an open letter to the president of the European Commission, demanding the EU to take action. However, testing and later vaccinating 75 billion people could prove to be a monumental task, one that may take months to devise a streamlined plan to carry out.
SOURCE: Travel Off Path
Keep in contact with The Thaiger by following our
Facebook page
.
Never miss out on future posts by
following The Thaiger
.
News of American sued over bad Koh Chang hotel review has everyone talking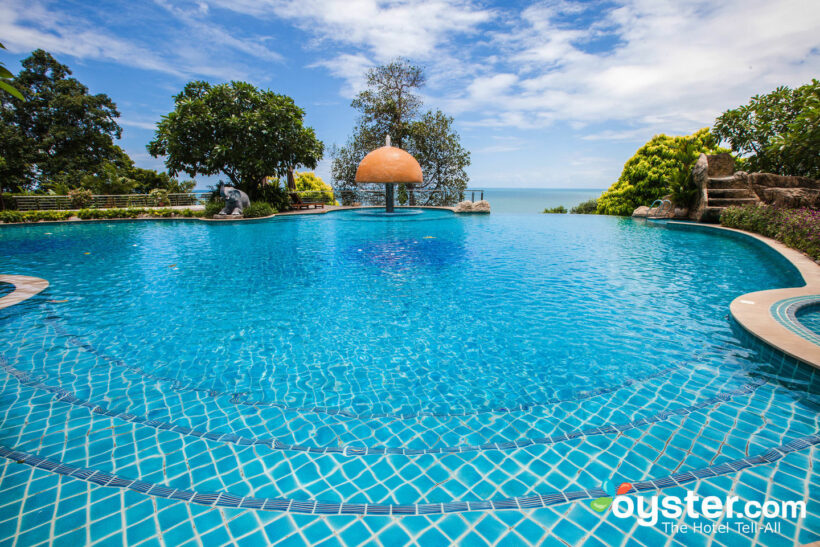 After news hit of an American being arrested and sued for defamation over leaving a bad review about a Koh Chang hotel on TripAdvisor, many are taking to the internet to voice their opinions on the issue. The Sea View Resort owners say it tried in vain to negotiated with Wesley Barnes after he posted the reviews, but he continued to post completely untrue comments.
The owners released a five-page statement after the news of it suing the American gained widespread attention. You can read their response HERE. Then, Barnes submitted his own response detailing the situation which was also published online.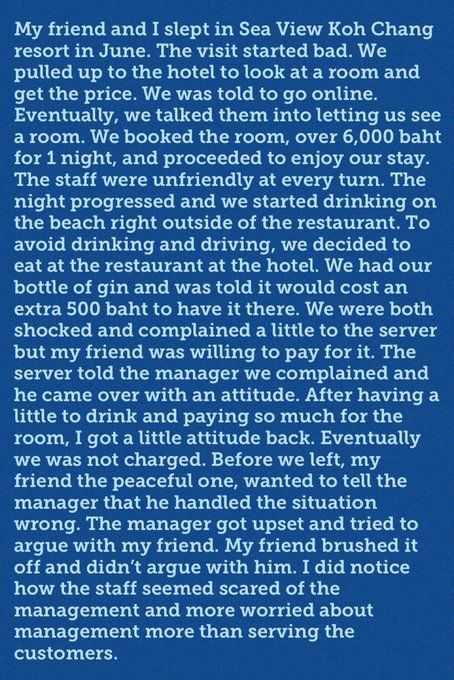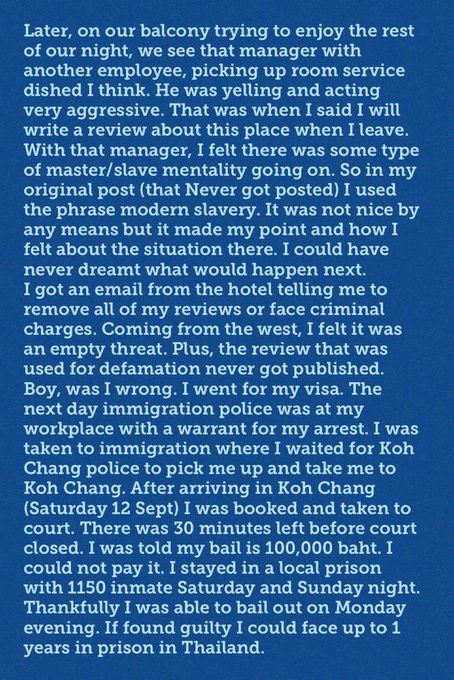 Now, the story has gained even more attention as netizens have begun posting their opinions on the controversial issue of Thailand's defamation laws. Below, are some of those posts on The Thaiger's Facebook page.
"Can someone clarify for me Thailand's position on people leaving honest bad reviews as my girlfriend says it's fine to leave a bad review of a business and it's not defamation if honest of course? I have heard people say that you simply can't leave bad honest reviews at all here but that sounds ridiculous. The thing about many Thais is that they think they're beyond reproach. They can't accept criticism because it's not aligned with their grandiose self-image. Many also have a torrid time when it comes to ownership of their own actions and decision making."
"OMG! He is arrested for a review.?! I know of an expat in Malaysia that wrote a bad review about a Thai-owned resort in Penang and he was sued as well. Be careful with what you share in that neck of the woods."
"It's one thing to leave a bad review but to throw in "modern slavery" remarks escalates to thai defamation law. He shouldn't be arrested for his comments but you need to respect the country laws no matter how crazy they seem compared to your own country. This press is going to negatively affect the business way more than that review would have done though."
"The owner should have settled with the review platforms privately and move on. I would hardly hold up Trip Advisor as a beacon of truth, however some people write extremely personal and vindictive comments that go beyond a review, in an attempt to gain product or refunds in return, this is an absolute fact, and hopefully this might make people think before they start writing reviews that are not exactly honest, I have read stories critical of the General Managers because they didn't contact the guests, some really petty reviews by rather petty people."
If Barnes is indeed found to be guilty of defamation, he could spend up to 2 years in prison and pay up to a 200,000 baht fine.
SOURCE: Chiang Rai Times
Keep in contact with The Thaiger by following our
Facebook page
.
Never miss out on future posts by
following The Thaiger
.
Pattaya City council pushes for action against abandoned Waterfront condo project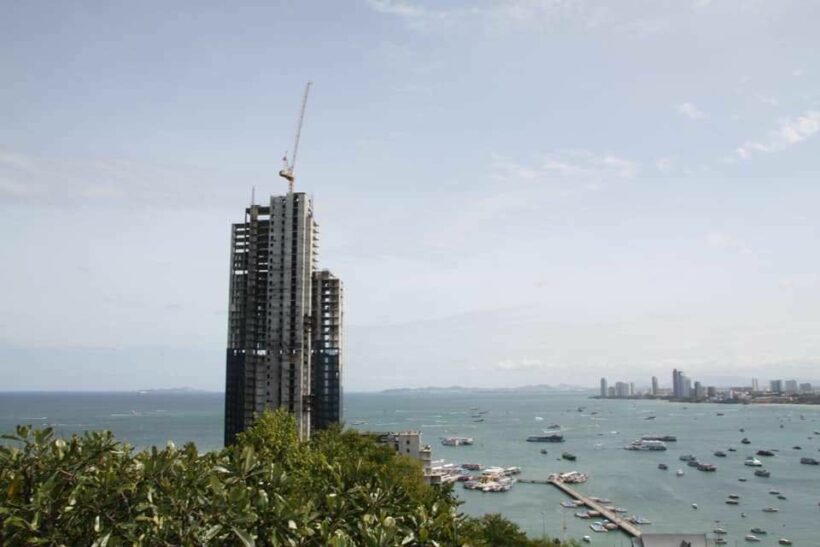 The Pattaya City Council is pushing for action against the abandoned 53 story Waterfront Suites and Residence luxury condo after it has been left as an eyesore for many years along the Bali Hai Pier. The Waterfront Suites and Residence is a half-finished condo project that was stalled in 2014 after safety inspectors discovered that the building's fire escapes and elevator systems designs varied from the already approved construction designs.
Thai Engineering, however, allegedly ignored the stop-work order and continued, but the company says it was not informed from the developers to stop. The project was originally launched and proposed back in 2004.
In July, 2014, Pattaya city officials halted construction of the condo and hotel project following an internet firestorm after photos showing the tower obstructing a "classic" Pattaya viewpoint. The majority of comments were negative, claiming the project ruined the viewpoint hill and the area around Bali Hai pier and was an "eyesore". The mayor at the time, Itthiphol Kuneplome spoke up for the project and said that it had continually followed correct and fully transparent legal processes.
Then the condo's Israeli-owned Bali Hai Company, due to complaints about the condo's obstruction of the natural landscape and land permit issues, filed a petition with the Central Bankruptcy Court in Bangkok for debt restructuring which subsequently failed as the company went bankrupt.
The Pattaya Court has ordered for the condo to be legitimately demolished but due to legal proceedings against the company dragging along, the condo continues to sit abandoned. Furthermore, Pattaya City authorities were rejected by the departments that would carry out the demolition citing that the authorities were not specialised in estimating the cost of such a demolition. Now the authorities are still trying to get estimates from 11 different companies to outsource the demolition which is contributing to the delay.
But the Pattaya City Council chairman says that law firms should take control and use photographs and other documents before collecting the evidence to speed up the process. Regardless, the demolition of the condo is in limbo as pending lawsuits are preventing it from moving forward.
SOURCE: The Pattaya News
Keep in contact with The Thaiger by following our
Facebook page
.
Never miss out on future posts by
following The Thaiger
.