Southeast Asia
Thai fined $6,000 for defaulting on Singapore national service obligations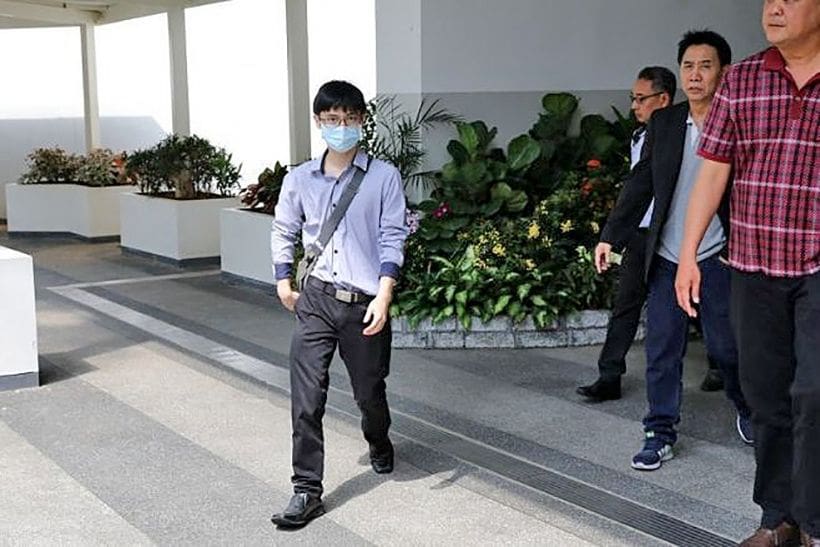 by The Straits Times – Asia News Network
PHOTO: Ong Wee Jin
A Thai national, registered as a Singaporean when he was just a year old, but never lived in Singapore, has been fined S$6,000 for defaulting on his national service obligations in the Lion City.
24 year old Ekawit Tangtrakarn, an application engineer, committed the enlistment offence before he ceased being a Singaporean on his 22nd birthday.
Before handing down the sentence, Singaporean District Judge John Ng said the Thai embassy had provided an official letter to confirm that Ekawit is a Thai national and has served his military service in Thailand.
"Thailand is and has always been his home," the judge added.
Deputy Public Prosecutor Mansoor Amir had told the court that according to the Ministry of Defence, this was the first time that a defaulter had returned to Singapore to face the charge after he was no longer eligible to serve NS, due to being neither a Singaporean nor a permanent resident.
Defence lawyer S. Radakrishnan, speaking to the media on behalf of the family on Tuesday, said Ekawit's mother Genevieve Lim, a Singaporean, was very thankful to the judge for the fairness shown in sentencing.
The family, which has been in Singapore for about five months, was relieved the ordeal was over and will return to Bangkok as soon as Ekawit gets his passport back. It had been impounded while the case was pending.
Mr Radakrishnan also said that Ekawit's maternal grandmother is living in Singapore, and his past visits here were to see her.
According to The Straits Times, on August 28, Ekawit pleaded guilty to an offence under the Enlistment Act after he remained outside Singapore without a valid exit permit for 5½ years.
DPP Mansoor said that he had surrendered voluntarily and that one of the reasons for his return was to avoid any trouble should he need to travel to Singapore.
Madam Lim, whose husband is Thai, gave birth to Ekawit in Thailand in 1993 and he was registered as a Singapore citizen a year later. She later had discussions with Singapore's Central Manpower Base (CMPB) regarding her son's NS obligations.
Ekawit ceased to be a Singapore citizen on Oct 17, 2015, as he failed to take the Oath of Renunciation, Allegiance and Loyalty (Oral) within 12 months of turning 21.
According to the Ministry of Foreign Affairs website, minors who are Singapore citizens by descent/registration must take the Oath within 12 months on reaching age 21 years to remain as Singapore citizens.
Ekawit obtained his degree at Bangkok's Thammasat University in May 2016 before returning to Singapore two months later.