Southeast Asia
Australian police detain five Thai nationals involved in human trafficking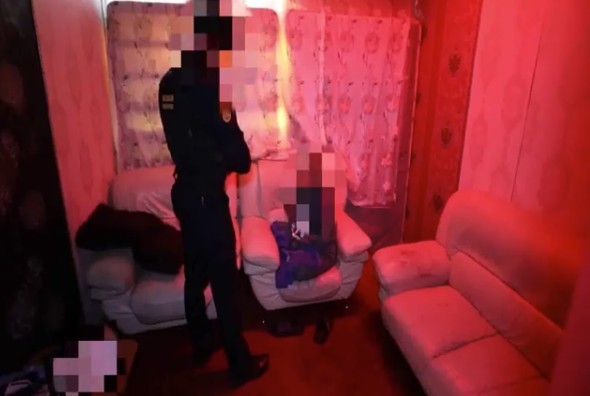 Human trafficking from Thailand to Australia's capital city, Canberra, is under investigation after raids on Fyshwick brothels (massage parlours) this week.
An Thai-Australian woman has been charged and five Thai nationals detained over immigration offences as a result of simultaneous raids on 'escort agencies' in Fyshwick, Canberra, this week.
The Canberra Times has reported that a Canberra court has heard one witness reported being subject to a $50,000 debt which she was being forced to 'pay back' by providing sex services to customers.
Five sex industry businesses at two premises were forced to cease trading when WorkSafe ACT (Australian Capital Territory) issued prohibition notices after the raids.
57 year old Jamaree Suksom of Dickson was refused bail in the ACT Magistrates Court on Tuesday when she appeared on charges of allowing unlawful non-citizens to work and allowing a non-citizen to work in breach of a visa. She has not yet entered any pleas.
Court documents reveal that authorities raided Pink Girls and Chok Dee Massage about 6.15am on Monday, when they discovered five Thai nationals who had been working illegally in Australia.
The documents also claimed the Pink Girls premises had been "unhygienic and in a state of disrepair".
Checks on some of the women found working on the premises revealed they had held either current or expired student or tourism visas, and did not have the right to work. One woman's student visa had expired in September 2015.
Suksom allegedly told police she did not conduct checks into the immigration status of workers or inspect passports, and did not recruit the women.
Court documents said police seized items of interest in relation to "potential future human trafficking and/or forced labor offences".
Suksom applied for bail, but the application was opposed by Commonwealth prosecutor Edward Chen on the grounds she could interfere with witnesses or evidence, commit further offences, and posed a flight risk.
Mr Chen said the investigation was still in its early stages and the accused could seek to inhibit the integrity of the case. He said further charges could be laid as evidence collected had pointed to trafficking from Thailand.
Mr Chen also told the court the accused had links to four brothels – two of which had been shut down – which he alleged were her only means to support herself.
He argued that, if released, she would seek income via exploitation. In response, the defence argued Suksom could rely on family in the ACT for financial support.
https://www.facebook.com/ACTPolicing/videos/1083890585095790/
VIDEO: ACT Policing
Read the rest of the story below…
SOURCE: The Canberra Times