Poll welcomed by political parties and investors, but…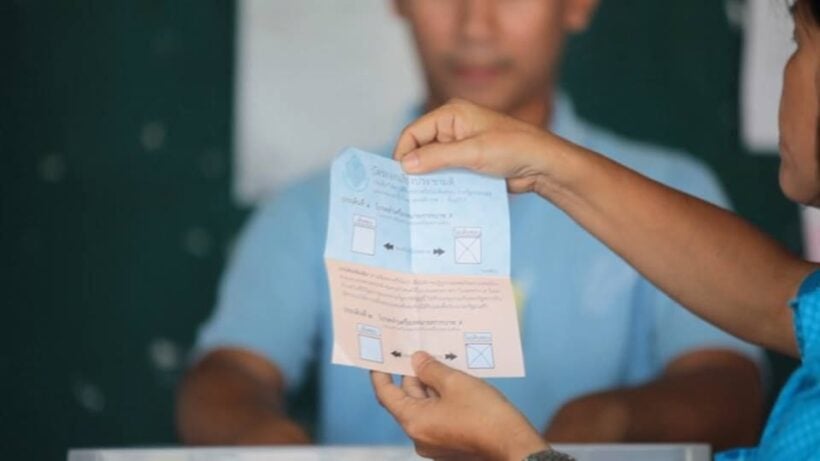 While the planned election in November next year announced by Prime Minister Prayut Chan-o-cha has been welcomed, politicians say controls on political activities should be relaxed and investors still view the situation as uncertain.
The heads of the Constitution Drafting Commission (CDC) and National Legislative Assembly (NLA) have jointly echoed the junta leader's promise and assured that organic laws would be finished in time to allow the election.
Nipit Intrasombat, deputy leader of Democrat Party, said "as a politician, I am now more confident because the PM's remarks were clear".
Despite speculation that complications in the legislation could delay the so-called "road map to democracy", Nipit said yesterday that at least the announcement could constitute a form of insurance that the organic bills would not be rejected by the NLA.
Chalitrat Chantarubeksa, spokesman of Chart Pattana Party, yesterday said Prayut's announcement signalled sincerity and an attempt to create a better atmosphere in the country, especially in the investment sector.
Chart Thai Pattana Party was ready to cooperate to push the country through the road map towards the election as well as rebuild national unity, he said.
Pheu Thai Party former deputy secretary-general Chavalit Wichayasut said he welcomed the move but urged the junta to renounce its absolute powers under Article 44 of the interim constitution and to ensure the rule of law to boost national credibility.
"Now, some people are still questioning whether there is discrimination in the judicial system, (with authorities) using the law to punish someone retroactively," Chavalit said, apparently referring to a new law stipulating legal procedures against politicians in criminal cases that can proceed in absentia.
Meanwhile, private investment is expected to rise moderately after investors gained confidence from a clearer direction in politics.
The stock market yesterday closed at 1,714.14, up 0.42 per cent, in the second day that the index stayed above 1,700.
However, Amonthep Chawla, head of research office at the CIMB Thai Bank, was cautious about the equity market. He said that if the US Federal Reserve increases its policy rate in December and President Donald Trump successfully pushes through tax cuts, that could lead to some capital outflows from Thailand.
It might be small correction, as the Thai stock market had increased at a slower pace compared with bourses in China and Vietnam, he said.
He said he expected that the economy might accelerate in the fourth quarter of next year during the election period and economic growth next year would be 3.8 per cent up from an estimated growth rate of 3.7 per cent this year. Private investment was expected to rise but the pace of the rise would not accelerate, Amonthep said.
Private investment depended on politics but also on many factors such as the shortage of skilled labour and household debt, which affected domestic consumption, he added.
Tanit Sorat, vice chairman of the Employers' Confederation of Thai Trade and Industry, said private investment was expected to remain slack because local industries were burdened with excess production capacity.
About 30 per cent of machinery and factories were idle, although exports had increased, he said. New investment may come when exports regain momentum and economic growth is more equitably distributed across society.
The clear election timetable had improved investor confidence but political uncertainty remained, Tanit said.
The political situation would be much clearer in the middle of next year and after the November election as investors look for political stability, he said.
"Many investors may wait and see, or choose to invest in other Asean countries. There are many choices of location for investment," he said.
STORY: The Nation
- The Thaiger & The Nation
Thailand's Rabies death toll up to 14 this year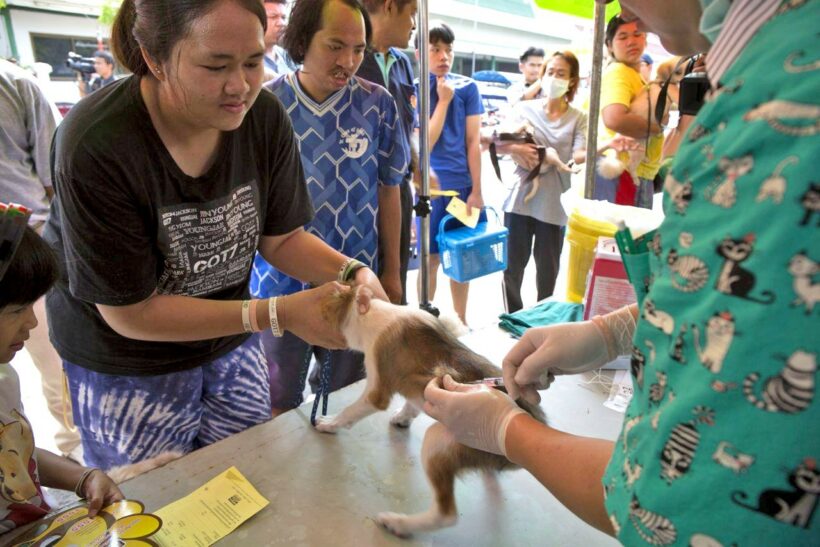 The death of a 19 year old in Buri Ram, to the east of Bangkok on the Cambodian border,  and a 55 year old in Rayong, east of Pattaya, has raised the death toll in Thailand as a result of Rabies this year to 14. Both deaths occurred over the past two weeks.
Dr Suwannachai Watanayingcharoen, director general of the Disease Control Department, says a 19 year old man in Buri Ram, who'd been bitten back in April on the shoulder and chest by a dog, was not vaccinated against rabies.
The same situation with a 55-year-old woman in Rayong, bitten by a stray dog in January, who opted for "magical" treatment from a practitioner of traditional folk medicine rather than go to hospital.
Suwannachai says the two people had died of rabies this year in Buri Ram, two in Rayong and one each in Surin, Songkhla, Trang, Nakhon Ratchasima, Prachuap Khiri Khan, Phatthalung, Nong Khai, Yasothon, Kalasin and Mukdahan.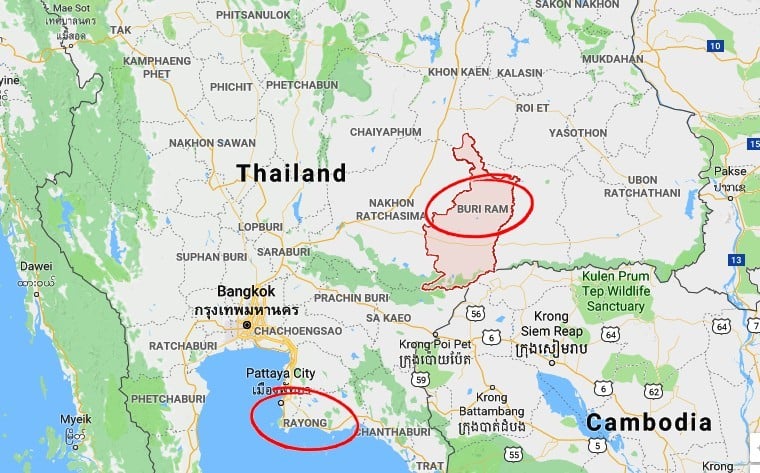 Same-sex civil union bill ready for Cabinet in two months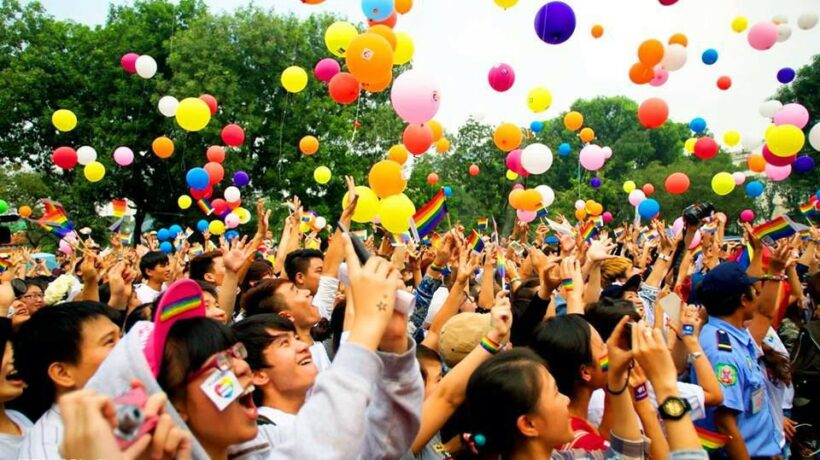 A same-sex civil partnership law should be drafted and discussed before next year's elections.
Pitikarn Sitthidech, the Rights and Liberties Protection Department chief, saystThe law, allowing same-sex couples to formally register as life partners, should be drafted by September.
It would then be submitted to Deputy PM and Justice Minister ACM Prajin Juntong, who would decide whether it should go to the Cabinet, she said.
Pitikarn says the sub-panel drafting the legislation that's been hailed by some as a progressive step towards the legalisation of gay marriage would meet on July 25 to review its 63 articles. Panel members were likely to make adjustments, she said, some based on the experiences of other countries that have adopted similar legislation, such as Mexico, South Africa, Canada, Australia and Britain.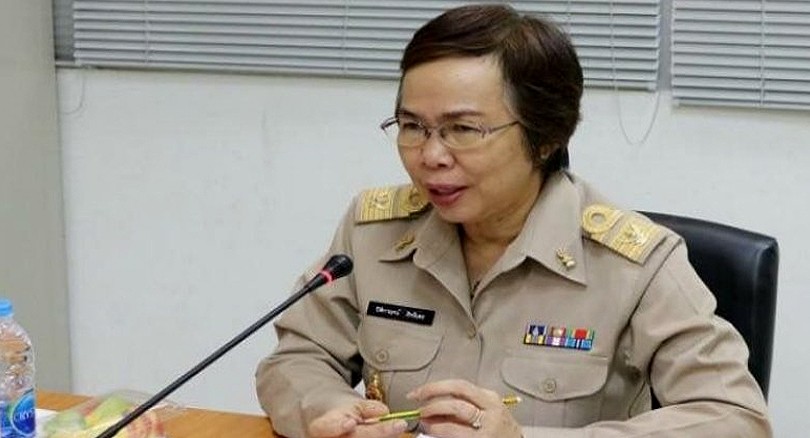 Pitikarn Sitthidech – Rights and Liberties Protection Department chief 
The bill will then be forwarded to the Rights Department's law development committee for further tweaking in September, and then to Prajin, Pitikarn said. She pointed out that the process in some countries had taken up to 10 years, but Prajin wanted to fast-track Thailand's version because of the many LGBT (lesbian, gay, transgendered and bisexual) citizens who deserve the same rights as everyone else.
Pitikarn said Prajin had insisted that the authors of the legislation understand the situation in society well and the sensitivities involved. He wanted guidelines set out to support the status of same-sex life partners registered in other countries who were now living in Thailand to ensure they enjoyed the rights to which they were entitled.
Prajin wanted it made clear which agency would handle registrations once the law comes into effect. And he expects the law to lay the foundation for the legalisation of gay marriage.
"Since the ministry began moving forward on this law, we have received good feedback from the LGBT community and a 60,000-name petition expressing support for the action, as well as much useful information," Pitikarn said.
"I believe many more people are passively supporting this law – the many who haven't yet expressed their LGBT status."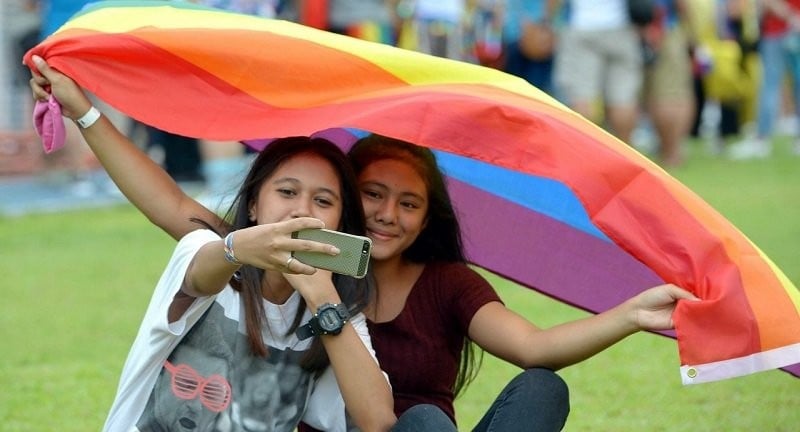 SOURCE: The Nation
Thaiger Radio News – Monday