From ping-pongs to the real-deal. The evolution of sex-shows in Bangla Road.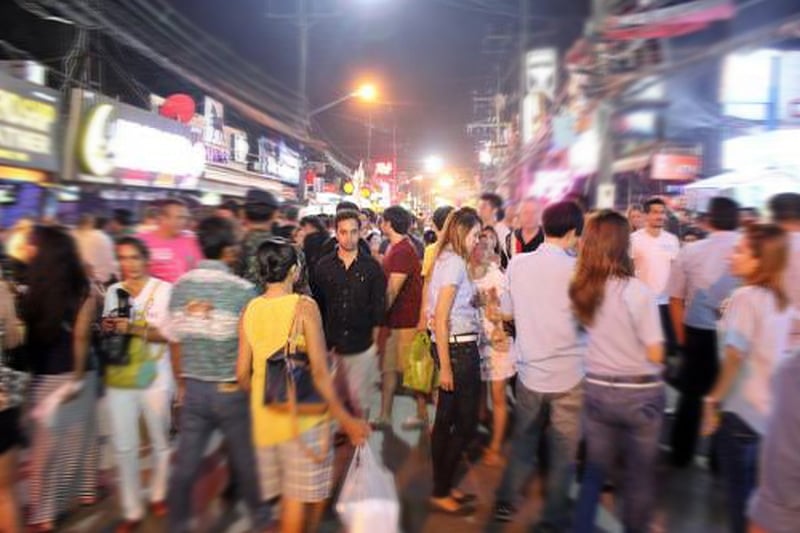 PLEASE NOTE: This article contains material that may offend some readers.
Thailand, despite it's many natural wonders, superb street cuisine, vibrant culture and (mostly) warm weather, still has a reputation well-earned. Let's call it the three Ps – Patpong, Pattaya and Patong.
Whereas, say ten years ago, you could visit a few go go bars, see an occasional ping pong show and chat up a bar girl, these days things are getting a bit more hard core.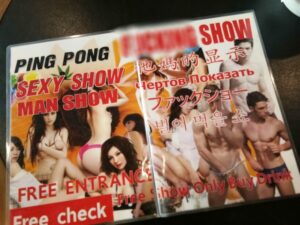 Dateline December 27, 2017: Bangla Road, Patong. No longer content with touting for some seriously over-priced drinks and the option of a ping pong show (choose your own animal accessories), now the offerings are increasingly raunchy. At least three venues along the party-strip are now offering full 'F**king Shows'. Some of the shows can attract up to 200 people at a time, all whilst plying the customers with over-priced drinks. Drinks seem to run between 300-1200 baht a pop in these venues.
The price for entering one of these shows is around 1200 baht. How much goes to the tout? Our investigation shows that the touts receive 800 baht per customer, making a career in touting for sex shows a seriously lucrative business. Do the sums yourself. There are 300-400 touts working the strip every night, some starting as early as 5pm and crossing over Rat-U-Tit road and approaching families with children trying to lock customers in to see a show during the evening.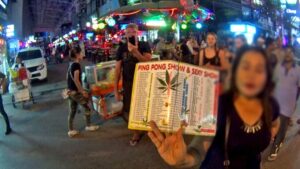 Two police officers (who spoke to us on condition of anonymity) claim that authorities don't want to clamp down on the touts because they are worried that "the young people attracting customers to these shows would end up unemployed and getting into drugs". Now these young people are getting their hands on plenty of additional, tax-free, income to buy even better drugs it seems.
When we asked more direct questions to our informants they assured me that police don't accept bribes from bar owners. Facebook page 'Spotlight Phuket' claimed in an article back in October that bars around the Bangla area were still paying local police up to 20 million baht per night to remain open past curfew and, in some case, run illegal sex shows. That number has never been denied and a crackdown and 'relocation' of several of the island's top police is still being played out.
Officially, the sex shows don't exist. In practice the shows are getting increasingly raunchy as the battle for attracting tourists into their drinking establishments gets more competitive. And as the amounts of money increase the stakes get higher attracting more crime, more players wanting a piece of the action and more 'payments' to make any closer examination unlikely.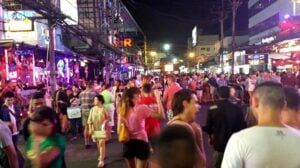 The exploitation of female and male sex workers, and others being paid to have sex in public, is just another casualty of the high-level greed being perpetuated along Bangla Road. Because the whole trade is 'hush-hush' there's also no support system for these workers as they're just a disposable part of the larger sex-show machinery.
The exploitation of sex workers isn't just the female participants in these sex shows. The same situation exists for young males, some who work in the nearby Soi Paradise establishments catering for the more hidden 'gay tourism'. One of the workers in Soi Paradise told us he's been forced into prostitution with some of his venue's customers with threats of exposing his sexuality to his family or being forced to pay back transport and accommodation 'loans' at exorbitant interest rates.
The 'system' is unlikely to be broken down – there's simply too much money involved. It's long been known and understood that there are a handful of key players who 'control' the flow of money up and down the bar scene in Patong. Local authorities appear disinclined to tackle to tip of the 'Patong Pyramid' because there's just too many people making money as the baht paid by the tourist filters its way up through the corrupt system.
These sex shows happen night after night whilst, officially, they are illegal. In stark contrast two Americans show their bare bottoms in a couple of Instagram shots and the internet melts down with people saying they're disrespectful.
The double standard of the Thai prudishness isn't helping the situation. On one hand shaking their finger and expressing their mock-shock at acts of overt sexuality whilst turning the other cheek when their daughters and sons head to work at Patpong, Pattaya and Patong in sex shows and girlie bars to help provide income for the families up country.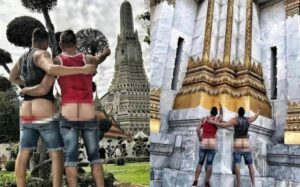 So what happens after the tourists tire of people having real sex in bars and bar owners fight for their slice of the sex-show pie? What's the next level of human exploitation these operators will come up with to keep the money flowing?
Patpong (and Soi Cowboy in BKK), Pattaya and Patong are not all about sex-shows, far from it. Most bars simply provide good, clean (if sometimes over-priced) fun. But whilst police seem either disinclined or simply unable to tackle the growth and popularity of f**king shows, there will simply be more opening up as Thai business owners continue to meet the demand with supply with little interruption.
(Phuket Gazette reporters have approached police for comment but not received any reply)
- Tanutam Thawan
Phuket: Persistent Python vs Dog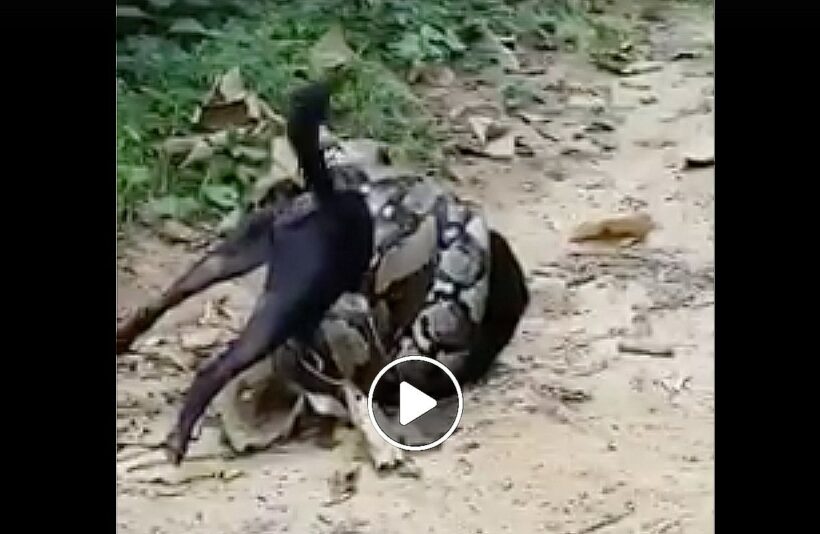 Today in Phuket.. Lucky dog. 😇.. My brother just told me this is actually at bangpae waterfall in Phuket.

Posted by Kim White on Thursday, June 21, 2018
Sansiri launches THE BASE Central – Phuket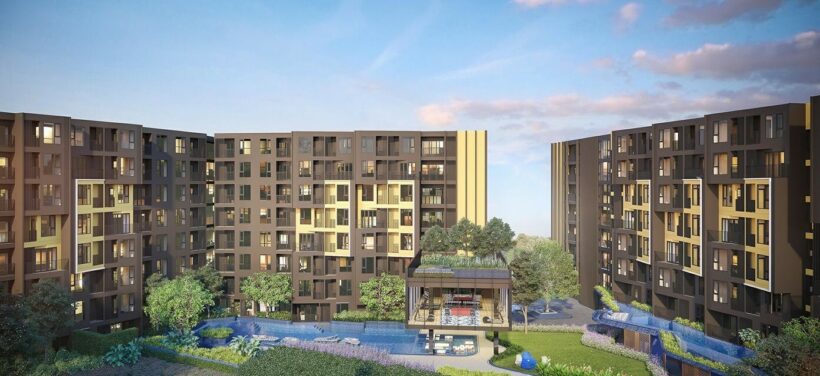 Sansiri launched another one of their 'BASE' branded condos with the launch of 'THE BASE Central Phuket'.
Quoting from their media release, "The design is influenced by an enchanting lifestyle where the native people and Chinese from across the seas come together to create the Peranakan culture under the new concept 'MARK MY BASE'."
Poomisak Julamaneechot, Vice Managing Director of the condominium development project, San Siri Public Company Limited says, "Sansiri has continued under The Base brand in Phuket by launching this new project 'The Base Central –Phuket' with a budget for construction 1,660 million Baht."
"The unique location at the heart of the island near Central Festival, and just one minute from the proposed new light rail station."
"The project is under the branding of 'Complete Your Living Experience'. The project will be available for initial registration and reservations on June 23-24 with prices starting from 1.99 million Baht."
Check out some more about the new project HERE. (In English and Thai)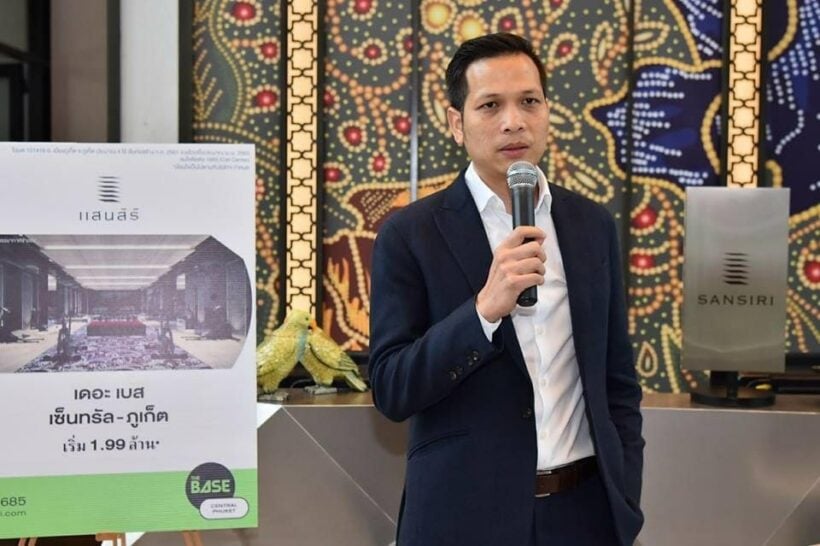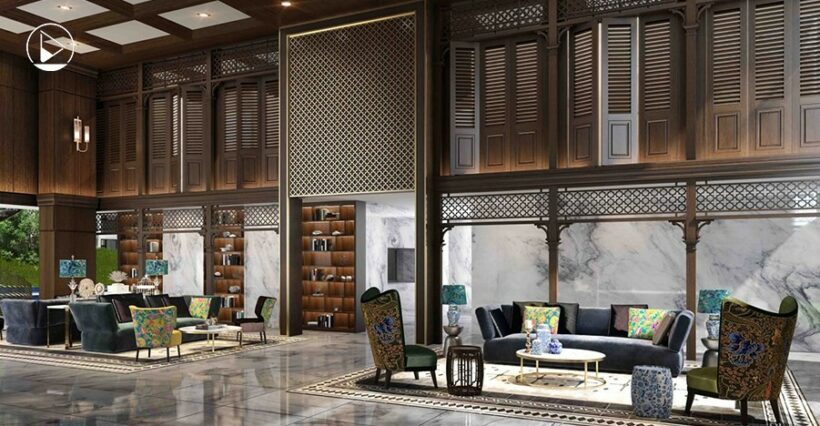 Krabi: Chinese tourist drowns at Railay Bay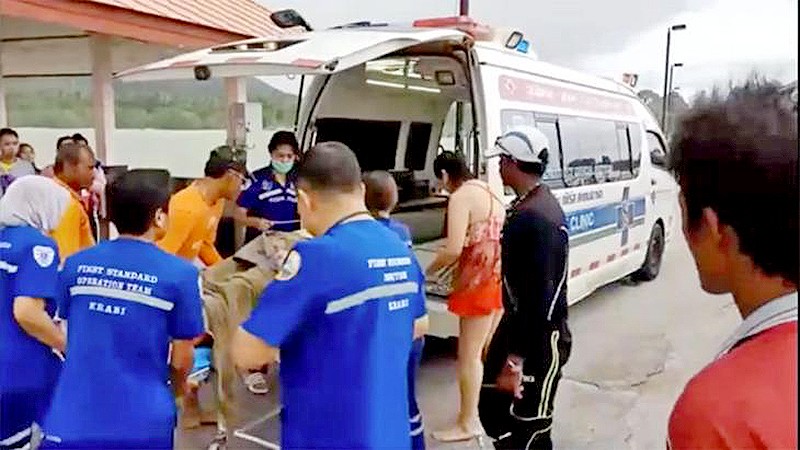 After all the heavy monsoonal weather along our coasts in recent days, we're lucky we haven't had more reports of risky swimmers getting into difficulty. Sadly, Krabi has reported a drowning.
Thai Rath reports that a 32 year old Chinese tourist staying in the Railay Beach area drowned after ignoring officials' warnings not to go into the water. The report says that the tourist had gone to Phranang beach where beach patrollers told him not to enter the water due to the high seas. He said he wouldn't and was just taking photos. Later he ventured into the waters without a life jacket where he quickly got into difficulty.
Fellow tourists, climbing groups, Park officials and staff from the First Standard Clinic in Ao Nang were all involved recovering Ma Xuxa from the waters at Phrasing Beach. Once he was back on shore CPR was applied in an effort to resuscitate him.
He was subsequently transferred by boat and ambulance to the Krabi Hospital. Medics continued to apply CPR during the journey but the man was pronounced dead upon arrival at hospital.
The Chinese Consulate has been advised of the incident.
SOURCE: Thai Rath HERE.