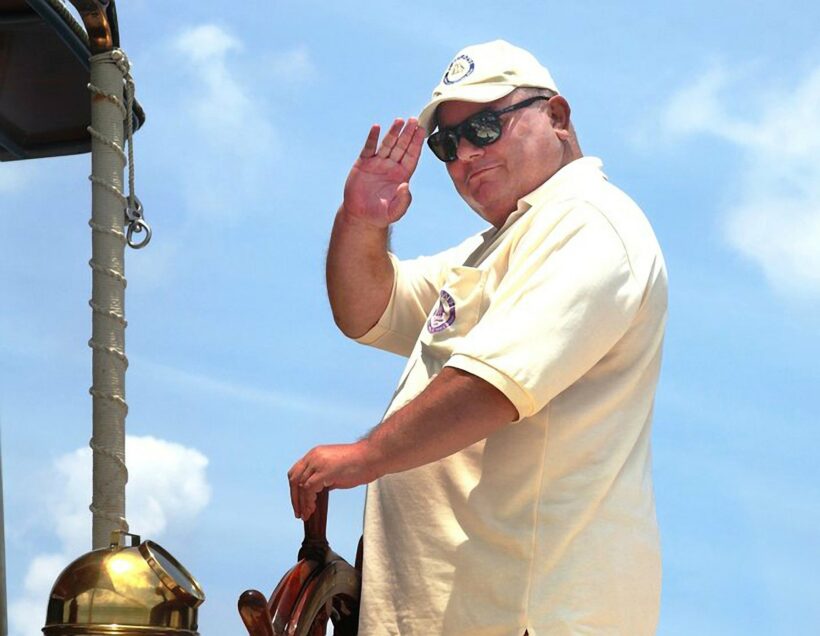 One of the great characters of the Phuket boating community, Tom Howard, sadly passed away on Monday, April 9 just after midday, following a short illness.
Tom's partner Pang (Suppawan Buth-sen) and his brother John were at his bedside in Had Yai hospital when he slipped away peacefully.
Tom had been a full time resident in Phuket since 2002, following his retirement from the IT business back in the UK. During his years here, he was able to indulge his passion for classic boats and the beautifully restored Seraph and Marie G (named after his much-loved mother) were familiar sights in the waters around Phuket.
Tom will be remembered especially by Phuket's yacht racing community as the prime mover and stalwart of the Classic Class at Phuket Raceweek, presenting the annual 'Seraph Perpetual Trophy' to the winner of this stately, but hotly contested, class. Tom was a strong supporter of other local regattas too, making Seraph available as a committee boat on countless occasions.
His body is currently resting at the Wat Tai Temple in Chalong, where his funeral and cremation will take place from 11am on Sunday (April 15).
His brother John will deliver a tribute at a 'Celebration of the Life of Tom Howard' at the Phuket Yacht Club (formerly Ao Chalong Yacht Club) during the afternoon.


Read more headlines, reports & breaking news in Phuket. Or catch up on your Thailand news.
Thailand Post's no-go list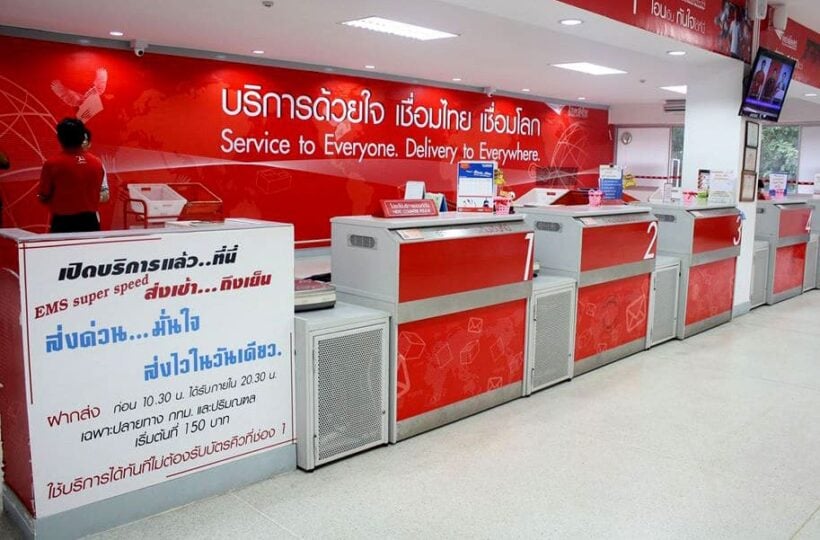 Twenty years ago postal services were thought to he going out of fashion as email and social media began to replace people sending letters in the post. But that's all changed now as online retail services are making the world's postal services busier than ever. Including Thailand Post.
If you're wishing to avoid problems with Thailand Post and would like to know what you should't be putting in the mail, this story is for you. At the top of Thailand Post's warnings, senders are advised not to lend their ID cards (or passports) to strangers to mail their packages.
Thailand Post have issued the guidelines after police found that drug traffickers are increasingly resorting to postal services to send narcotics to their customers, after several major drug shipments, being transported in vehicles, were intercepted by police.
The managing director of state-run Thailand Post, Samorn Therdthampiboon, says the company's post offices have intensified the screening of parcels to prevent unscrupulous senders from mailing prohibited items.
Senders are required to show their ID cards (or passports), and CCTV systems have been installed in all post offices. There are also X-ray scanners to look for explosives and flammable materials as part of the increased security measures.
There are seven types of items prohibited from being sent by mail…
Live animals
Narcotics (illegal drugs)
Pornographic material
Explosives or flammable substances
Unsheathed knives or other sharp objects
Banknotes
Fake products which infringe intellectual property rights
(We would add Durian but that's still legal!)
SOURCE: Thai PBS
Counterfeit clothing seized in Pattaya raid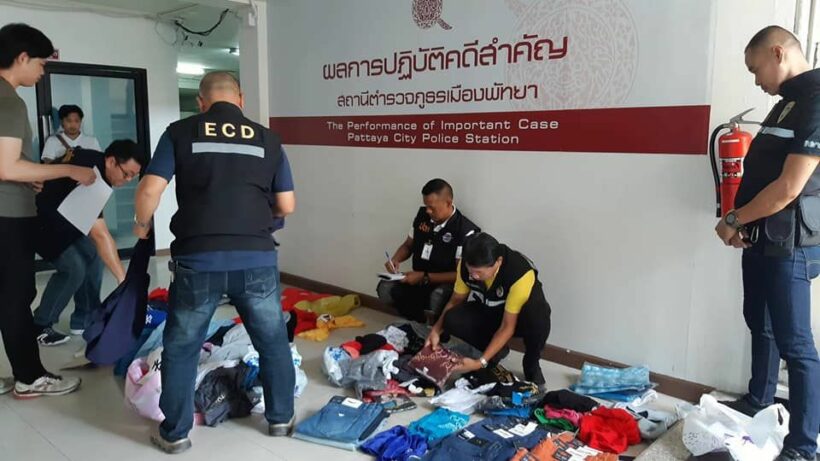 PHOTOS: Pattaya Message
Officers have seized counterfeit goods at shops along Pattaya Beach yesterday. Pattaya officers raided a department store near the city's beach area.
Officers have seized counterfeit goods such as hats, shirts and pants from three shops in a department store with a value around 500,000 baht.
The shop owners had already fled the shop by the time officers arrived. All items seized were taken to the Pattaya City Police Station as further legal action is prepared agains the shop's owners.
49 year old Israeli, deported after dismembering wife in Bangkok, arrested in eastern Thailand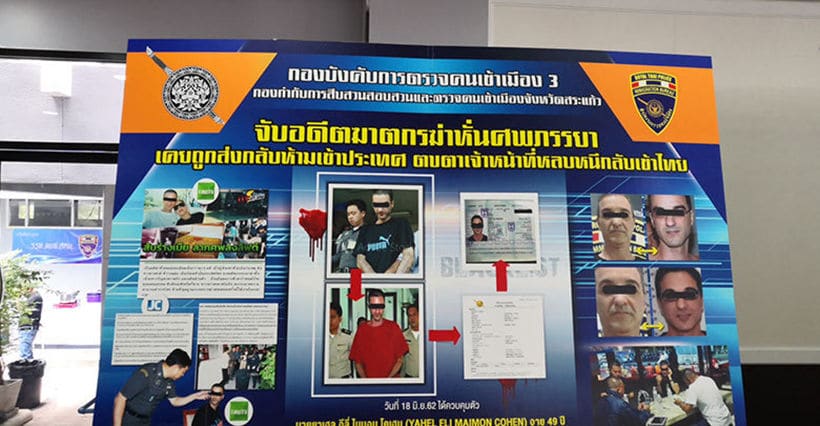 PHOTO: INN News
The immigration chief told media yesterday that an Israeli man convicted for dismembering his wife and dumping her body parts back in 2004, has been caught in Sa Kaew's Aranyaprathet district, near the Cambodian border, at the Rong Kleua market.
49 year old Eli Cohen was sentenced to life in prison in December 2004 for murdering his wife, cutting her up and putting her remains in a suitcase. He then dumped her in the Phadung Krung Kasem canal in Bangkok. He was released under royal pardon after seven years in Thai prison and deported back to Israel.
An Israeli who was sentenced to life in prison for dismembering his ex-wife and dumping her body in the Chao Phraya River has returned to his home country after receiving a royal pardon from His Majesty the King – Bangkok Post
At the time of his latest arrest, police say he had a new passport with the name 'Yahel Eli Maimon Cohen'.
The immigration police chief said Cohen confessed he had changed his name so he could return to Thailand, after having failed four times under his old name. According to news outlet, INN, Cohen had returned to Thailand on a tourist visa and was trying to get work with a foreign company.
Cohen told immigration police that his love for Thailand brought him back and also because he feared for his life in Israel. The immigration chief confirmed that Cohen will be deported, again, soon.