The 'Sano-Tik' collection – Phuket's unique batik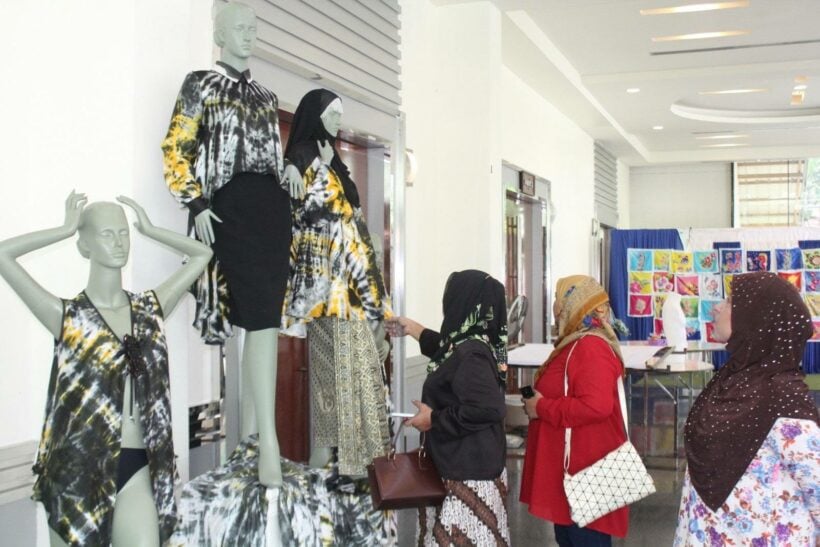 Phuket has introduced a new, unique style of 'Batik' cloth called 'Sano-Tik' collection, inspired by the mineral, tin, an important resource in Phuket's early days.
The project's opening ceremony was hosted by the Phuket Governor Norraphat Plodthong and Chief of Community Development Office Kittipon Wetchakun. The ceremony was held at Merlin Hotel.
Governor Norrapahat says, "We have introduced a unique style of Batik cloth which has been inspired by Phuket's tin mining past. The tin mineral is a black colour. The new collection is called 'Sano-Tik' Collection. This collection has a black, grey and white under-tone. The makers have used a cloth colouring technique called 'Mud Yom' which is to 'bind' a cloth before dropping into a colour pot, basically a local version of Batik."
Khun Kittipon says, "Batik cloth is one of the OTOP products unique to Phuket and the Andaman region which has the potential to generate a lot of income for communities. We are continuing to improve Batik cloth design and quality to make it even more attractive to retail buyers, locals and tourists. This local Batik cloth will make a unique and memorable souvenir."





DNA tests reveal Phuket's Yanui is a….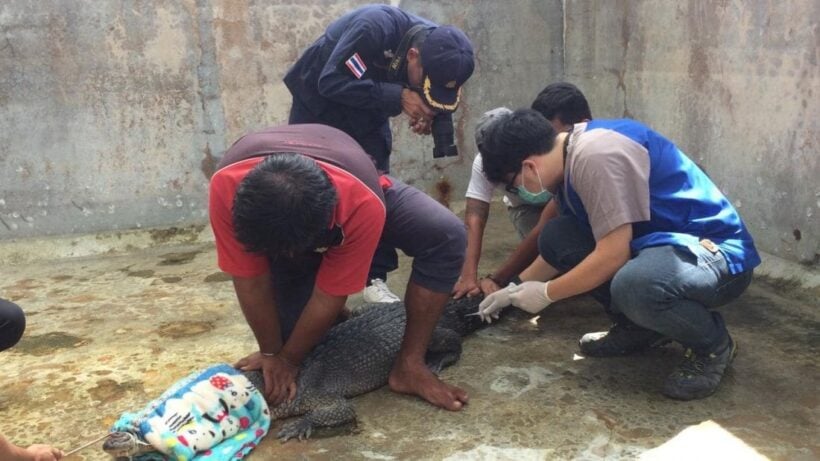 PHOTOS: The Phuket PR Office

The DNA tests are in and it reveals that Yanui is a saltwater crocodile.

The Phuket Fisheries Office Chief Kowot Kaoeian says, "Yanui is a saltwater crocodile (Crocodylus porosus)."

"The crocodile has been reacting well to treatment. No microchip was found on the crocodile. Scratches were found on its tail, legs and mouth. One tooth was missing."

"A microchip has been inserted into the crocodile. The body condition score is 3 out of 5. Vitamins have been given to the crocodile. No infections were found."

Phuket's much-travelled crocodile was finally been caught on July 29 at Layan Beach following a swimming tourney (with a few stops on the way), from Yanui Beach, in the far south of the island, to Layan Beach off Laguna.

The 'Yanui' crocodile (named by local Phuket reporters after the original beach it was sighted) was caught at Layan Beach after more than ...
Statement from Tiger Marine Charter Phuket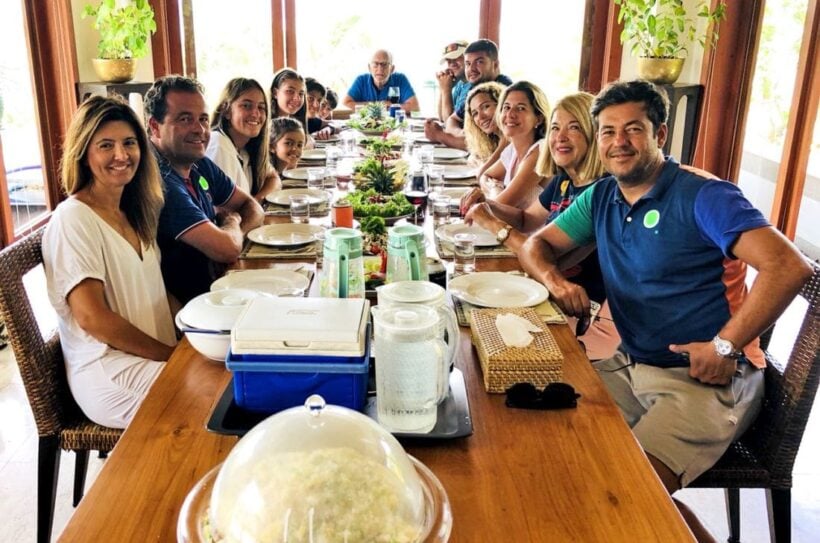 Following the incident over the weekend where a 70 foot charter yacht from Tiger Marine ended up stranded off Koh Phi, necessitating the Spanish tourists to swim over to another vessel to be taken back to shore, Tiger Marine have contacted The Thaiger (no connection) and asked us to post their response.
The original story
HERE
.
Here's the Tiger Marine letter of response...
It has been widely reported by Thai TV and the press regarding our incident on one of our boats near the Phi Phi Islands on Saturday, September 15.
We would like to put the story right as we have been receiving some facetious remarks .
First of all, I would like to report that at no time was our boat, crew or passengers in any danger whatsoever.
Continue Reading
70 monkeys back home at Khao To Sae after steralisation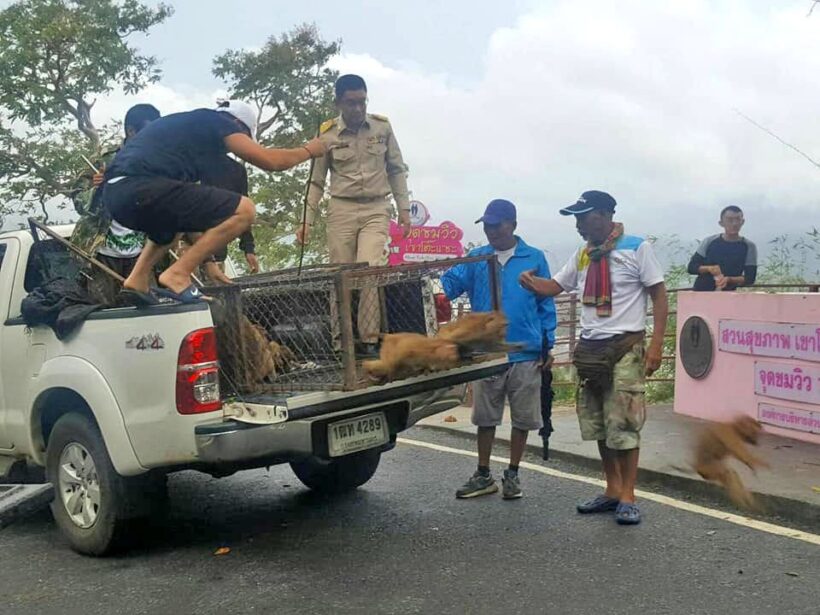 PHOTOS: The Phuket PR Office
70 monkeys have been released back at Khao To Sae. Five days ago they were captured on the popular tourist hill overlooking Phuket Town and taken for sterilisation. This is Stage Two in a program by Department of National Parks, Wildlife and Plant Conservation officials to reduce the number of Macaques living in areas around Phuket frequented by tourists.
In Stage One, captured and sterilized monkeys were repatriated to Koh Payu, a small island off Phuket.
129 macaques were captured on September 13 at Khao To Sae in Rassada.
Read more about the capture of the monkeys 
HERE
.