The 'Sano-Tik' collection – Phuket's unique batik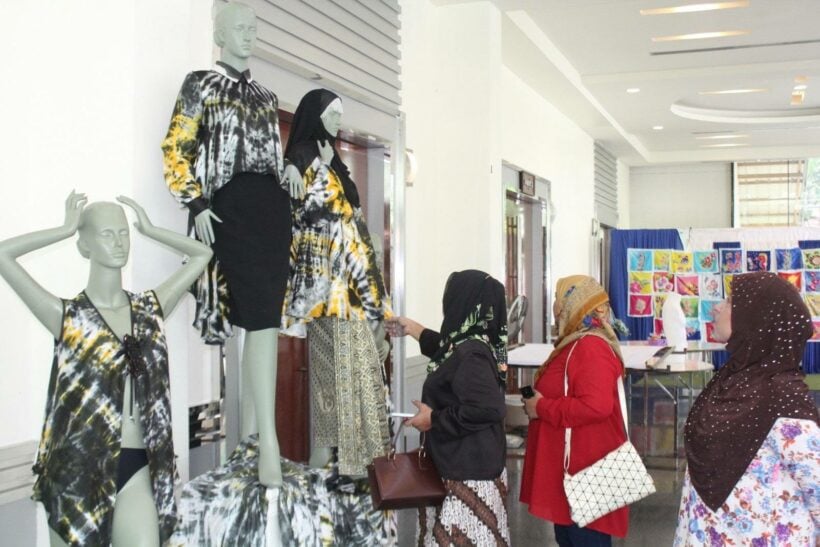 Phuket has introduced a new, unique style of 'Batik' cloth called 'Sano-Tik' collection, inspired by the mineral, tin, an important resource in Phuket's early days.
The project's opening ceremony was hosted by the Phuket Governor Norraphat Plodthong and Chief of Community Development Office Kittipon Wetchakun. The ceremony was held at Merlin Hotel.
Governor Norrapahat says, "We have introduced a unique style of Batik cloth which has been inspired by Phuket's tin mining past. The tin mineral is a black colour. The new collection is called 'Sano-Tik' Collection. This collection has a black, grey and white under-tone. The makers have used a cloth colouring technique called 'Mud Yom' which is to 'bind' a cloth before dropping into a colour pot, basically a local version of Batik."
Khun Kittipon says, "Batik cloth is one of the OTOP products unique to Phuket and the Andaman region which has the potential to generate a lot of income for communities. We are continuing to improve Batik cloth design and quality to make it even more attractive to retail buyers, locals and tourists. This local Batik cloth will make a unique and memorable souvenir."





Tourist Police service centres being set up on Phuket beaches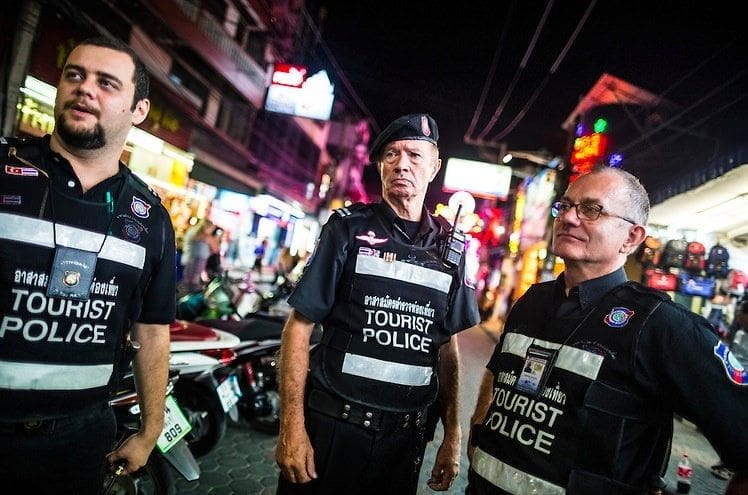 PHOTO: TravelScams.org
The Phuket Tourist Police are poised to improve marine and coastal safety by setting up service centres on Phuket beaches, starting initially with Kamala and Karon Beach.
The Tourist Police Division 3 Chief Major General Unggoon Klaiklueang says, "We have been planning on the project to set up the tourist service centres at Phuket's busiest beaches."
"The centres will be based in mobile modified shipping containers. Each centre will has two tourist police with an ATV vehicle (All-Terrain Vehicle)"
"We are planning to set up these centres on 12 Phuket beaches. We will start with Kamala and Karon Beach first. It is expected to be done before New Year as there will be a lot of tourists during that time, especially those locations."
"By providing tourist police on beaches we be able to improve beach safety, for example if swimmers don't listen to the warnings from lifeguards."
Phuket Police officer transferred after gambling den raid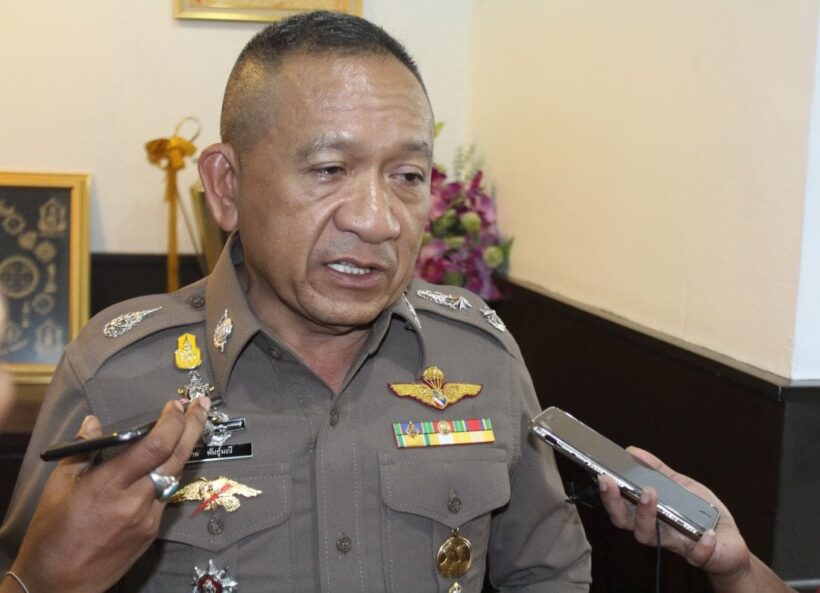 Five Kathu Police have been transferred to the Phuket Provincial Police Station after a gambling den raid. Soldiers raided a gambling den in Kathu on Tuesday night. More than 56 gamblers were arrested.
Read more about the raid HERE.
The order issued yesterday was signed by the Phuket Provincial Police commander Maj Gen Wisan Panmunee stating that five Kathu Police have been moved to the Phuket Provincial Police Station.
The five Kathu Police have been named…  Kathu Police Chief Col Jakkrawat Boontaveekunsawat, Kathu Police Deputy Chief Lt Col Chalermchai Hernsawat, Lt Col Chao Pomna and Maj Nopparut  Sukkree, and Inspector of investigation Police Maj Jaronthorn Donnayanrit.
Maj Gen Wisan says, "All five police are now working at the Phuket Provincial Police Station while an investigation is being undertaken on allowing gambling den in the area. We have been strictly enforced on preventing any gambling den in Phuket."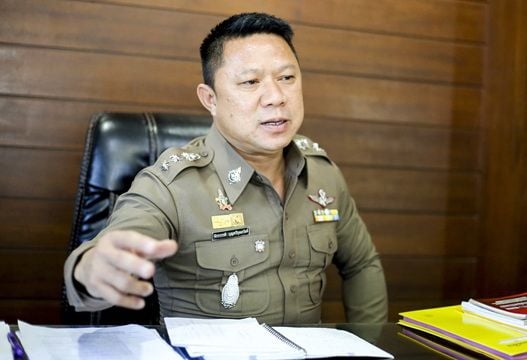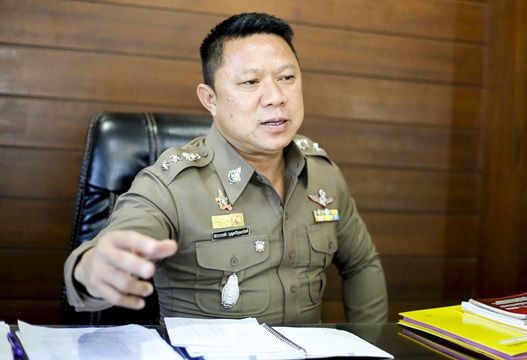 Woman sues Bangkok Phuket Hospital for 19 million baht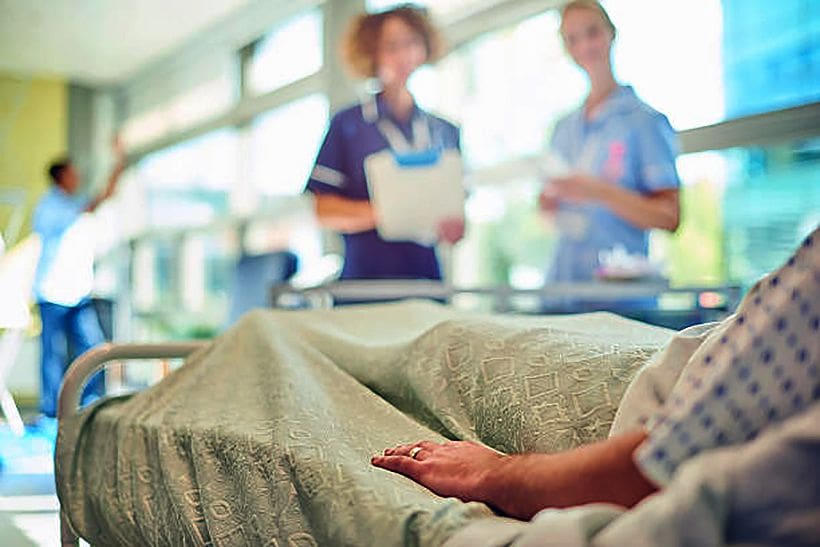 A Phuket woman has filed a lawsuit with the Civil Court against Bangkok Hospital Phuket for 19 million baht in compensation after an alleged error during an operation has left her bed-ridden.
Nonglak Srisaeng assigned Chalermpong Klubdee, an official of the Foundation for Consumers, and Sakolrat Ritsamitchai, a lawyer, to file the lawsuit on her behalf.
The lawsuit was filed with the consumers' case division of the Civil Court.
The lawsuit alleged that a mistake on the part of the hospital caused Nonglak to become bed-ridden after she received an operation to remove a tumor in her uterus in August, 2016.
She is demanding 19 million baht in compensations for the difficulties to live her life and for subsequent medical costs.

STORY: The Nation