Police arrest 25 Sri Lankan refugees trafficked to Phuket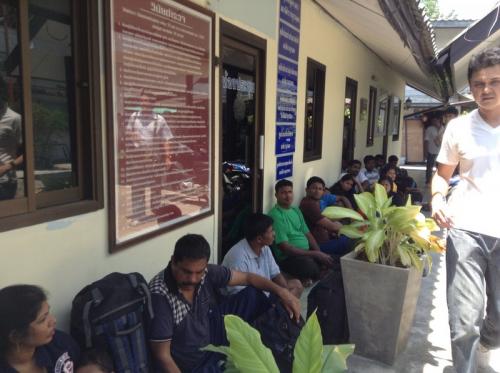 PHUKET: Police today arrested at least 25 refugees found walking along the busy Chao Fa East Road in Chalong.

"The group included 18 men, six women and a 2-year-old boy. Among the six women, one was two months pregnant," Chalong Police Superintendent Krittapas Det-intarasorn told the Phuket Gazette.

None of the refugees could present passports, he explained.

Some had United Nations High Commissioner for Refugees (UNHCR) ID cards identifying them as Sri Lankan nationals. One man had an ID card issued specifically by the Srilankan Tamil Refugees Organization of Malaysia.

The remainder had no identification documents at all.

"They have all been charged with illegally entering the country. They will be handed over to Immigration for deportation," he added.

Chalong patrol police spotted the group walking past Wat Ladthiwanaram (map here) at about 11am.

"They were walking in small groups of three to five people each," Col Krittapas said.

During questioning, the new arrivals told officers they paid an "agent" 300 Ringgit (about 3,000 baht) for each woman and 500 Ringgit for each man to travel to Thailand.

"The agent said they could get jobs with good money in Phuket," Col Krittapas explained.

The group said they were brought to Phuket by bus, taking five days to complete their journey from Malaysia.

"They had no idea where in Thailand they were being taken. There was a different bus driver every day," Col Krittapas said.

At the time of their arrest, the migrants were being led by a pickup truck and a motorcycle in front.

"They said they had been walking for about an hour and a half before they were arrested. We seized the motorbike, which had Phuket license plates, and we believe the man riding it was the group's leader who was contact with the agent," Col Krittapas said

"We have the agent's mobile phone number. We have tried calling it, but it has been switched off," he added.

Police are now trying to track down the pickup truck.

Police have also yet to reveal whether or not the suspects in the pickup truck were Thai and how many of them were involved.

Unlike standard procedure when taking Rohingya into custody, police today named the people placed under arrest, as follows:


T Hoven Xyin, 2 years old
Mr Hoinoi Gzwans, 40
Ms K. Deepalakshmi, 22
Mr Dujkney, 35
Mr Gwanarnt, 40
Mr T. Jeyanthiros, 38
Mr Jeyarathop, 25
Mr A Jeyaseelan, 39
Mr Johns, 20
Ms K. Kalaishire, 32
Ms Kalaivani, 42
Ms C. Lavshari, 26
Mrs Malcosvaran, 25
Mr Manesrawn, 43
Ms T. Norikarina, 36
Mr Pathmaralani, 28
Mr T. Pathmaseelan, 36
Mr Premaraj, 43
Mr S. Pirateepan, 26
Mr K. Rajasekasary, 32
M. S. Sotheesvaran, 24
Mr Suren, 30
Mr S. Thaepyapin, 46
Mr P. Tharshanirodie, 33
Mr S. Vaikunthan, 43
Mr Vimalaratnam, 36
— Kritsada Mueanhawong
Keep in contact with The Thaiger by following our
Facebook page
.
Never miss out on future posts by
following The Thaiger
.
Thailand's Social Security Office forced to explain investment in Sri Panwa Phuket Resort trust fund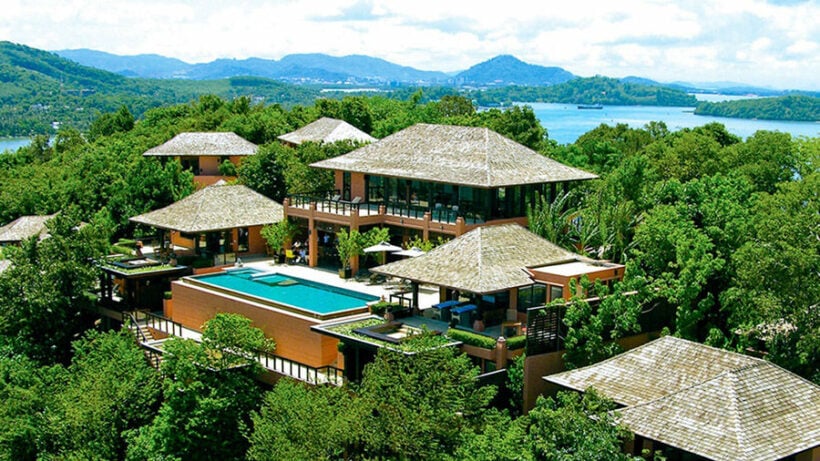 The Social Security Office, a department under the direction of Thailand's Ministry of Labour, is being asked to explain its investment in the trust fund of Phuket's Sri Panwa Phuket Resort. The demand comes as members of the opposition and political activists call for an investigation into the property's land rights. The owner of Sri Panwa Phuket, Vorasit Issara, has been condemned online recently, with his property attracting multiple negative reviews, after he criticised anti-government protest leader, Panusaya Sithijirawattanakul.
Thai PBS World reports that the Civil Society for State Welfare is calling on the SSO to clarify its investment in the Sri Panwa Hospitality Real Estate Investment Trust, thought to be worth around 500 million baht. Nimit Thian-udom says that, while the SSO's investment does not break any laws, the board must explain the reasons behind the investment decision and clarify the return on that investment. In addition, he says the SSO should attach more importance to good governance when choosing where to invest.
The call for clarity is echoed by opposition MP Chirayu Huangsap, from the Pheu Thai Party, who calls on the Labour Minister to explain the investment. He adds that any discrepancies will be reported to both the National Anti-Corruption Commission and the Public Sector Anti-Corruption Commission.
The land rights of the luxury Sri Panwa Phuket resort, which sits on prime land atop Phuket's Cape Panwa, overlooking the south-eastern tip of the island, are also being called into question. Veera Somkwamkid, from the People's Network Against Corruption, says he is looking into the property's land rights and will pass his findings to the Department of Special Investigations.
For his part, the Labour Minister, Somsak Thepsuthin, says he doesn't know if the property has been legally built, saying it's up to the DSI to investigate and that a complaint does not need to be filed in order for them to do so.
Meanwhile, review site Tripadvisor has had to suspend reviews for the Sri Panwa resort, as anti-government netizens exact their revenge on the proprietor by posting negative feedback on the property.
"Due to a recent event that has attracted media attention and has caused an influx of review submissions that do not describe a first-hand experience, we have temporarily suspended publishing new reviews for this listing."
SOURCE: Thai PBS World
Catch up with the latest daily "Thailand News Today" here on The Thaiger.
Keep in contact with The Thaiger by following our
Facebook page
.
Never miss out on future posts by
following The Thaiger
.
Phuket, Chiang Mai, Chachoengsao join UNESCO's learning cities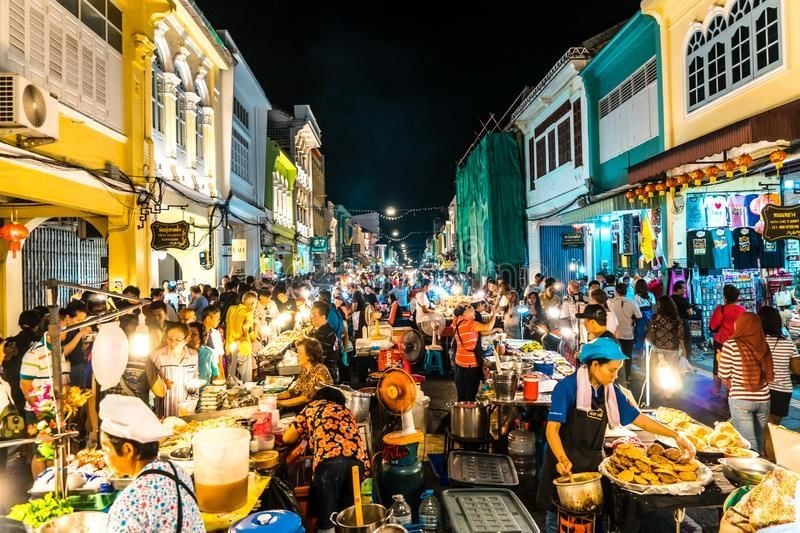 3 cities in Thailand recently joined UNESCO's membership of so called "learning cities" which are said to promote "lifelong learning" and sustainable development. Chachoengsao, Chiang Mai and Phuket joined the UNESCO's Global Network of Learning Cities. Altogether, 55 cities from 27 countries, adding up to 230 cities in 64 countries around the world, according to UNESCO.
"These cities are outstanding examples of how lifelong learning can become a reality at local level. They have proven that effective lifelong learning policies and practices can support the development of inclusive, safe, resilient and sustainable cities and contribute to the 2030 Agenda."
The UNESCO Institute for Lifelong Learning David Atchoarena says the recent new members have shown that they can make "lifelong learning a reality," even after enduring the pandemic.
"With unprecedented urgency, the Covid-19-19 pandemic has underlined the necessity to build more resilient education systems for the future. With more than half of humanity living in urban areas, cities must be at the centre of this undertaking."
David says he hopes it will inspire other cities in Thailand to follow.
"I very much hope that we will see many other cities from Thailand joining the network and working on providing lifelong learning opportunities for all to ensure a sustainable and peaceful future."
The mayor of Chachoengsao, Kolayuth Chaisang, says his goal is to provide "effective education, thoroughly and equally to all citizens." According to the Bangkok Post, the city is a key urban centre both economically and culturally.
The mayor of Chiang Mai, Tussanai Buranupakorn, says he wants to revitalise the city, while also maintaining the cultural significance. The city has a number of educational institutes, which goes along with UNESCO's learning city principles.
Phuket is a hub of sustainable creativity, according to the Bangkok Post. The mayor of Phuket, Somjai Suwansupana, says he wants to preserve the city's "identity, local wisdom assets and the charm of our multiculturalism."
SOURCES: UNESCO |Bangkok Post
Keep in contact with The Thaiger by following our
Facebook page
.
Never miss out on future posts by
following The Thaiger
.
Newborn baby found on bench in Phuket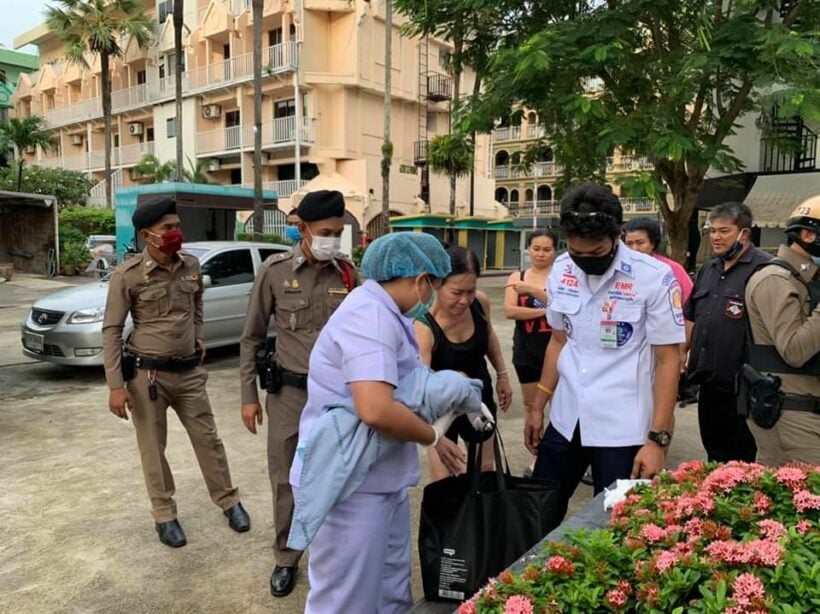 A newborn baby was found on a bench at a neighborhood by Phuket's Patong Road. The baby boy was wrapped in cloth and left inside a reusable shopping bag. The bag also had a bottle of milk, diapers and clothing.
A woman walking by early in the morning heard the baby crying. She followed the cries and found the baby on the bench. She called police and calmed the baby, feeding him milk that was left in the bag.
Police took the baby to the Patong Hospital. The baby, about a week old, is in good health, police say.
"Police and rescue workers together rushed to the scene and called Patong Hospital to have a medical team meet us there … This baby is healthy and does not appear to have suffered any injuries. He is now safe and being cared for at Patong Hospital."
Police are reviewing surveillance camera footage to see if they can track down the mother, or whoever left the baby behind.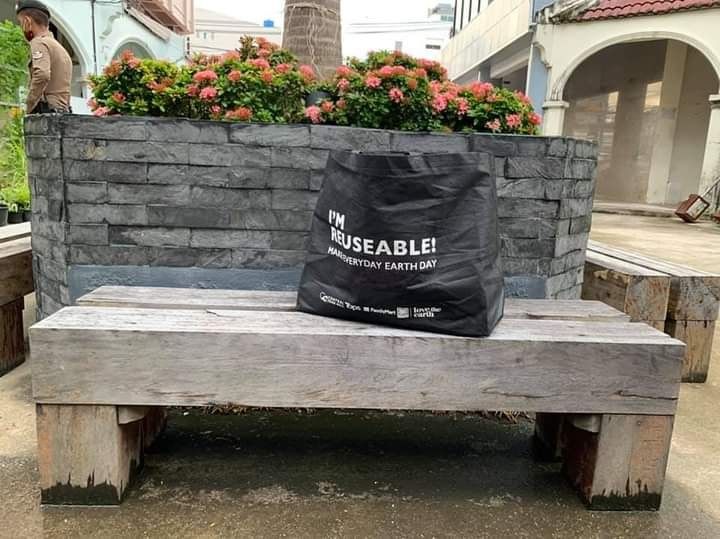 SOURCE: Phuket News
Catch up with the latest daily "Thailand News Today" here on The Thaiger.
Keep in contact with The Thaiger by following our
Facebook page
.
Never miss out on future posts by
following The Thaiger
.