Phuket rental operator takes stand against undesirable tourists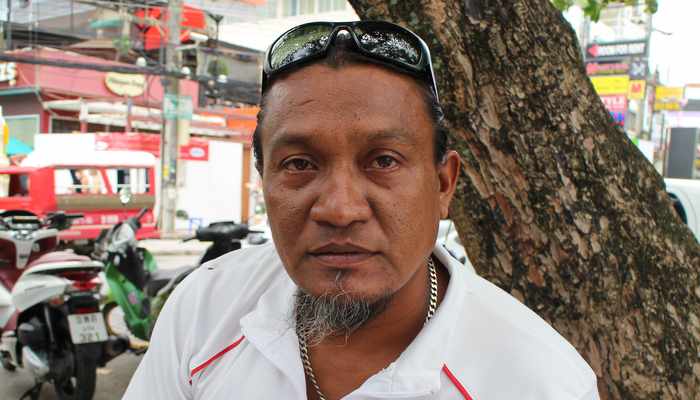 Arnut Lowlarng, 39, is a native of Patong and the new President of the Patong Bike and Car Rent Association. He has a vocational certificate in construction from Phuket Technical College and has been renting vehicles in Patong for more than 22 years.
Here, he talks about what kind of tourists he'd like to see in Phuket and the issues faced by rental operators.
PHUKET: It's easy to see that the tourists who come to Phuket nowadays have a lot less buying power than those who came 15 years ago. I'd say 10 times less.
Budget airlines, hotels, apartments and so forth have made travel affordable for a lot more people. I have nothing against tourists who are not rich, but I have a big problem with those who are cheaters and who don't respect the property they rent from me.
Making Thailand more affordable has increased the number of undesirable tourists that we get. For example, customers in my friend's restaurant ordered 6,000 baht of food and ran away without paying for it. A guy who rented a motorcycle from me got drunk and burned rubber on my bike – you know, accelerating while you hold the brakes, to make a lot of noise and smoke. He even made a video clip of himself doing it! That's not good for my bike, and if it's damaged, it costs me time and money to get it repaired.
If you ask me what we want most from the government, it would be more customers and also higher quality customers. That means no criminals too. Immigration and embassies should conduct careful criminal checks on people coming to Thailand.
Our country's selling point is a good environment and culture, but people who come here to commit crimes destroy our image. Just one example is ATM skimmer gangs (story here).
But it's not just tourists that should be good quality. Rental operators have to do their part to provide good and reliable business, we know that. We've gotten a lot of flak recently because we keep tourists' passports when we rent out vehicles to them (story here).
There are a couple of things to keep in mind. First, the tourist always has a choice. They can leave a deposit equal to the value of the bike, or they can leave their passports. That deposit amounts to about 35,000 baht for the average bike, so it's not surprising that they prefer to leave their passports.
We understand the responsibility of holding passports and we take great care to return them to their rightful owners.
We made a mistake once, and though it cost us a lot of money, we did what we had to to correct it. We had given the wrong passport to a customer who left Phuket and went to Pattaya. Then the real owner of the passport came in, and told us he had a flight leaving the next day. One of our staff flew to Pattaya to bring the passport back in time for our customer.
We are participating in the LINE app program, and send passport photos of everyone who rents from us to the police. I think it's a good idea, but I'm not sure about long-term benefits; we only started two months ago (story here).
I heard that some people blame us when tourists who rent vehicles have accidents. We tell our customers to wear helmets and advise them about road safety. In the future, I'd like to give renters a more complete picture of traffic laws.
We do check licenses and most of all, make sure our renters can drive. One time I rented a car to someone, then cancelled the rental as the guy was driving away because I could see he didn't know what he was doing.
The bottom line is, we don't want our renters to have accidents. We don't want them to get hurt, of course, and we don't want to lose money because our property is damaged and can't be rented out. The thing I want most from my customers is respect for my property. We are providing them with a service – a vehicle to use, not a toy to have fun with. Please don't damage it.
— Saran Mitrarat
Keep in contact with The Thaiger by following our
Facebook page
.
Never miss out on future posts by
following The Thaiger
.
City officials plan to demolish abandoned Pattaya condo project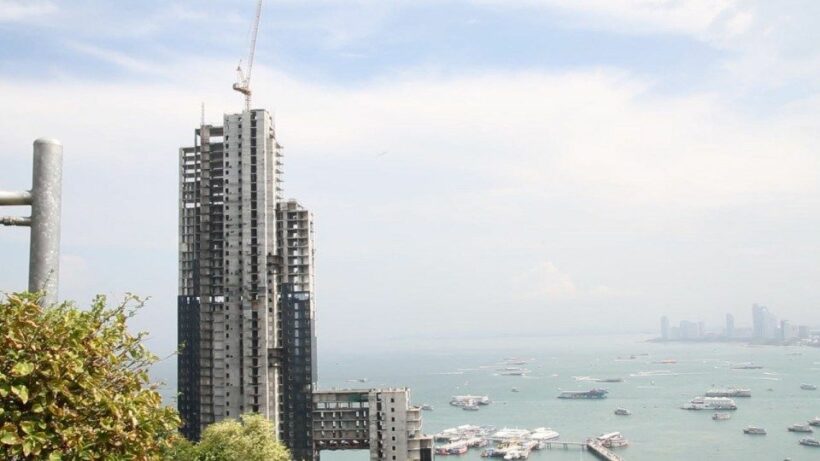 After years of talks, threats, and complaints, the abandoned Waterfront condo development at Pattaya's Bali Hai pier looks set to be demolished. The Waterfront Suites and Residence is a half-finished condo project that was stalled in 2014 after safety inspectors discovered that the building's fire escapes and elevator systems designs varied from the already approved construction designs. Read an earlier story about the eyesore HERE.
Pattaya's mayor, Sonthaya Khunplume, says officials plan to tear down what many have condemned as an eyesore, "as soon as possible" – and charge the owners for it. According to a Pattaya News report, the date of the demolition, along with the name of the company being hired to carry out the work, have not yet been confirmed.
The controversy surrounding the development dates back to 2014, when construction was halted following multiple legal threats and complaints from local residents. The Israeli-owned development company, Bali Hai, are accused of violating building regulations, by building a structure that exceeds the legal height limit, as well as restrictions on proximity to the beach. Local residents have also complained that the development obstructs the panoramic vista of the bay from Pattaya Hill, and the view of the memorial to the renowned Admiral Abhakara Kiartivongse, Prince of Chumphon.
For their part, the developers insist they have complied with all regulations and had the necessary paperwork and permits for the project. It seems however, that Pattaya officials have had enough, and, ignoring the developer's claims of bankruptcy, they say the whole Waterfront saga must end. They say the demolition will not affect lawsuits being brought by those who paid for condo units that never materialised, insisting that court hearings can still go ahead, regardless of the condition of the building.
SOURCE: The Pattaya News
Keep in contact with The Thaiger by following our
Facebook page
.
Never miss out on future posts by
following The Thaiger
.
Pandemic has washed away Pattaya's "soapy" massage parlours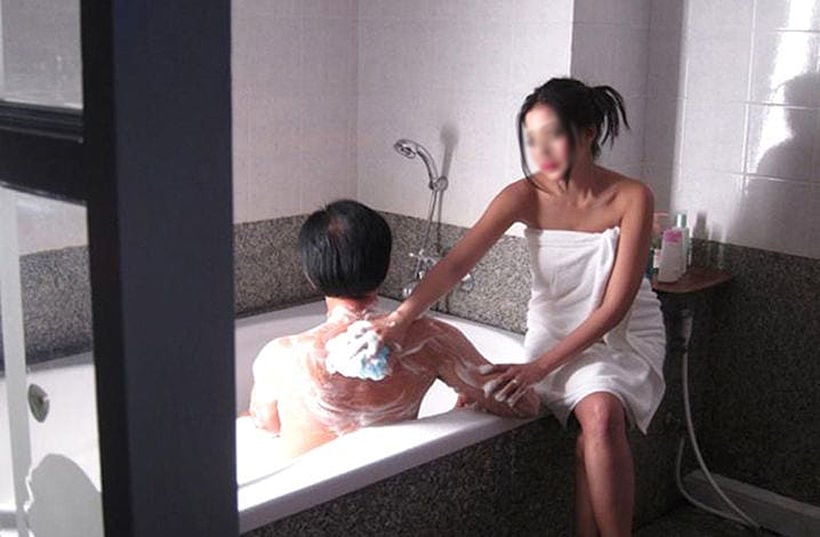 While the Covid pandemic has hit Thailand's businesses hard, it has also washed away its not-so-legal soapy massage parlours after tourism has dried up its clientele. Such places, known as glorified brothels, have left many masseuses out of work as boards have barricaded the once booming establishments.
Soapy Massage (àap-òp-nûat, อาบอบนวด, literally bath, steam, massage)…
These are the bigger massage parlours where girls are presented in the fishbowl and you get the full program (including sex) for a fixed price, depending on the girl starting from 1,500 and up to 5,000 Baht.
Only a few of the soapy services have survived the pandemic in Pattaya, with Honey Massage Parlour being one of them, according to The Pattaya Mail. After adjusting to the new requirements for social distancing, the business has re-opened on November 19. However, its largest shop has closed, once known as Honey 1 on Soi Honey, or Soi 11, the windows are dark and barricaded. Honey Inn is also up for sale.
25 year old masseuse Maywadee, says she used to work in such parlours where she would get a cut of the 1,500 to 2,500 baht fee. She says she used to see up to 7 clients a day, but now that number has been cut in half as Chinese and Japanese tourists, who were her largest group of customers have dwindled. Now, she is thinking about heading back to her home city of Chiang Mai, to sell handicrafts, as her Pattaya income has dried up.
Such parlours feature masseuses that are usually not native to the area, as many come from lower socio-economic areas such as Thailands northeastern provinces, otherwise known as Isaan. Many make the trip to tourist-driven cities like Pattaya, Koh Samui, Bangkok and others, in an attempt to make a higher salary than they would if they were back in Isaan.
SOURCE: The Pattaya Mail
Keep in contact with The Thaiger by following our
Facebook page
.
Never miss out on future posts by
following The Thaiger
.
Phuket sees 300 million baht boost over long holiday weekend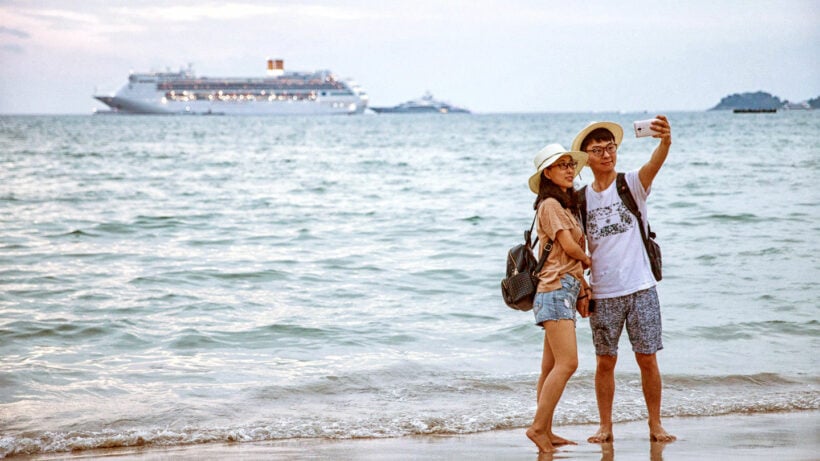 The Tourism Authority of Thailand says that Phuket has received a much-needed 300 million baht boost over the 4 day long weekend with around 54,000 tourists flocking to the island from last Thursday through to yesterday.
Phuket Office Director Nanthasiri Ronnasiri, reports that the average expenditure per visitor was about 5,500 baht, which was higher than the average spend for a Thai tourist to Phuket 2 years ago. She also noted that random checks on hotels showed that occupancy rates climbed to about 35%, with most guests staying 2 nights. But most of Phuket's hotels remain closed.
Nanthasiri also says that many of the tourists concentrated themselves in the Phuket Old Town area, especially around Thalang Road, Phang Nga Road, and Dibuk Road in order to enjoy at the Sino-Portuguese shophouse architecture and historical locations. In fact much of Phuket Town, including its many markets and alley eateries, were doing roaring business, The Thaiger can vouch for the heavy traffic, on the roads and footpaths, over the past 4 days.
"This special holiday made Phuket tourism livelier, even though it was not as same as the situation before the Covid-19 pandemic."
In fact, despite the welcome surge of visitors, it was still a long, long way from its previous tourist levels with much of the west coast, which has largely catered for the international tourist traffic, was still very quiet in places like Patong, Kata and Karon.
Phuket wasnt the only destination that has profited off of the long weekend as Chiang Mai saw droves of Thai tourists visiting its Royal Park Rajapruek as well as the northern city's other nearby national parks and tourist areas. Visitors came from all over to see the blossoming of flowers in a beautiful display at the park as well as enjoying the air-purifying flowers as they relaxed. Tourists were able to rent a bicycle for 60 baht if they wanted to exercise while taking in the scenery and could also pay a visit to the orchid greenhouse, which hosts a variety of orchids in bloom. TripAdvisor recommends to set aside 2 hours to visit the park.
Next holiday weekend, on November 27 and 28, Pattaya is expected to get a tourism boost as its annual fireworks festivalis set to bring in travellers who have taken advantage of package deals offered by some beachside hotels. Such packages were offered for advance bookings, where holidaymakers could view the firework shows on the rooftops of their hotels. The firework displays are said to be long with breaks of entertainment-packed shows, featuring live music and student bands amongst others.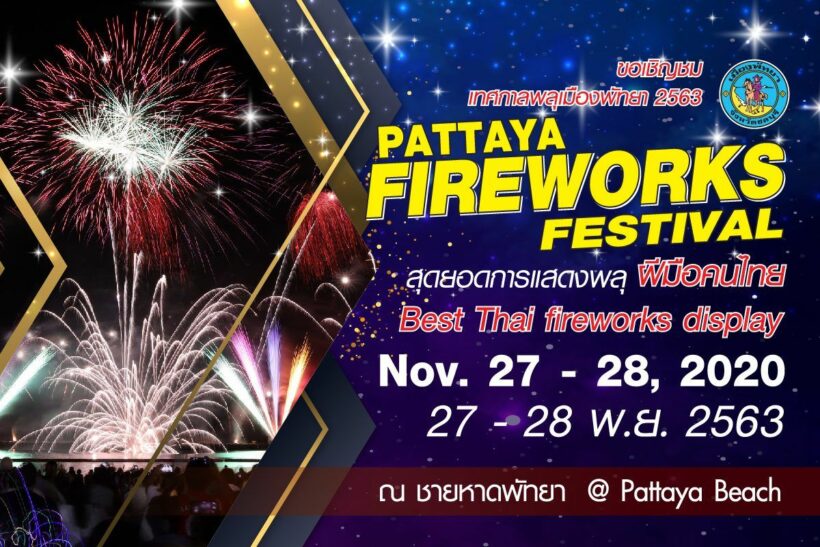 SOURCE: The Phuket News
Keep in contact with The Thaiger by following our
Facebook page
.
Never miss out on future posts by
following The Thaiger
.