Phuket Hotels Association teams up with US Embassy to help eliminate single-use plastic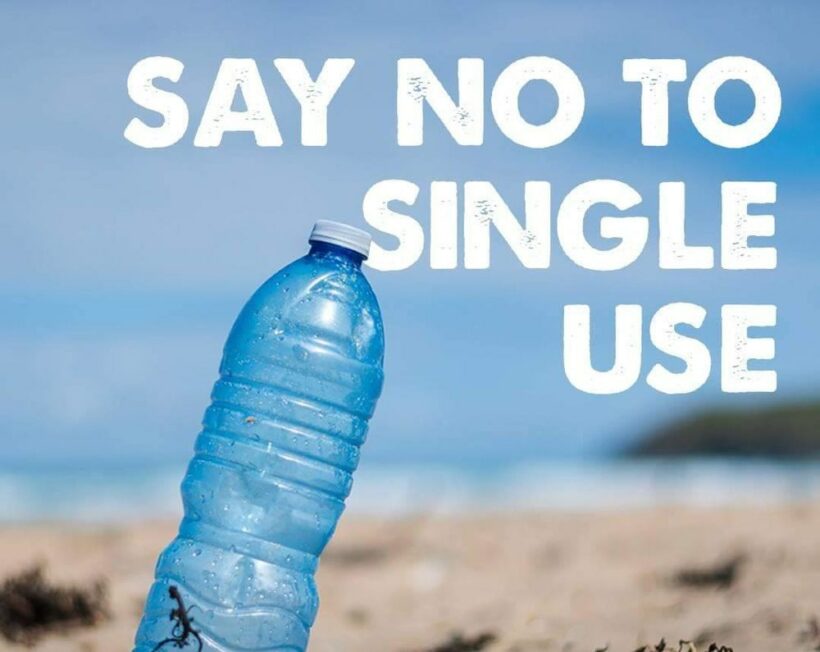 The Phuket Hotels Association has joined forces with the U.S. Embassy Science Fellowship (ESF) Program to tackle the critical issue of waste management in Phuket, with the aim of eliminating single-use plastics at the island's hotels.
Founded in 2001, the ESF Program promotes bilateral cooperation in the fields of science and technology. Since it was launched, nearly 300 scientists have provided their expertise to projects around the world.
Under the latest project, Dr. Marissa Jablonski, an appointed Fellow of the program, will conduct a 60 day research project in Phuket, beginning July 2, 2018. Using the latest technology and data collection tools, she will investigate plastic use and waste management at the island's hotels and resorts. At the end of her assignment, Dr. Jablonski will create a final report detailing recommendations for the elimination of single-use plastics at all Phuket hotels and resorts.
"So much depends on the health of our oceans," remarked U.S. Ambassador to Thailand, Glyn T. Davies.
"That's why the U.S. Embassy is very excited to engage in this unique project with the Phuket Hotels Association to reduce and eliminate marine plastic pollution. This complex challenge requires creative solutions such as this public-private partnership. During her time in Phuket, Dr. Jablonski will work with business, government, civil society, and others to raise awareness on this issue and put forward concrete solutions."
While Thailand is only the 20th most populous country in the world, it is believed to be among the top six plastic polluters. If urgent action isn't taken, there could be more plastic than fish in the world's oceans by 2050. This would have a devastating impact on marine environments and food chains.
President of Phuket Hotels Association Anthony Lark commented, "Plastic pollution is one of the most critical issues facing the planet today. The world's oceans and the creatures that depend on them are choking on plastic and it is our duty to tackle this problem. Our collaboration with the U.S. Embassy is another example of how the Phuket Hotels Association is taking decisive action to preserve our local environment."
Reducing plastic is one of the Phuket Hotels Association's primary goals. It has already set up a working group dedicated to eliminating plastic water bottles in hotel rooms and reducing other single-use plastics within the hotels, such as drinking straws.
The Phuket Hotels Association also conducts regular beach clean-up events and hosts staff training and education workshops on the negative impact of plastic on the environment. To facilitate this, the Phuket Hotels Association has even translated and created Thai subtitles for the documentary "A Plastic Ocean," in partnership with the Plastic Oceans Foundation.
To learn more, please visit www.phukethotelsassociation.com

Group photo: (left to right): Jayne Macdougall, Phuket Hotels Association Environment & Sustainability Committee Member & Director of Risk Management, Le Meridien, Dr. Marissa Jablonski, Scientist, U.S Embassy Science Fellowship Program, Norraphat Plodthong, Governor of Phuket, Anthony Lark, President, Phuket Hotels Association & Managing Director and General Manager of Trisara, Kongsak Khoopongsakorn, President, Thai Hotels Association Southern Chapter & Manager, The Vijitt Resort and Lek Manoon, Administration Manager, Phuket Hotels Association. 

Major 'ice' haul intercepted in the South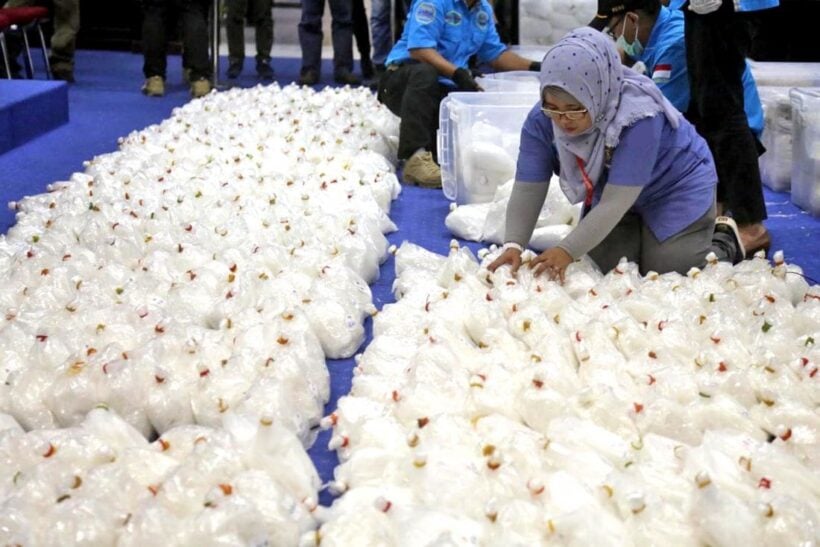 FILE PHOTO

An enormous haul of 280 kilograms of crystal methamphetamine, commonly known as "ice", was found hidden in a pickup truck that was spotted abandoned in an oil palm plantation in Satun's Manang district.

Supoj Sirisaeng, an assistant chief of Tambon Nikhom Pattana, alerted police to check the vehicle after it was found in the plantation. The pickup was taken to be checked at the Manang police station.

At first glance, the truck appeared only to be carrying 24 pumpkins and two batches of dried chillies.

But soon a 1 kilogram bar of ice was found hidden inside the truck and more bars were attached to the inside of the the back of the vehicle, covered by specially installed black rubber sheeting.

A further amount was also discovered on the floor of the truck, hidden under the black metal tray.

Satun police chief Pol Maj-General Supawat Thapkliew say that police had yet to locate...
DNA tests reveal Phuket's Yanui is a….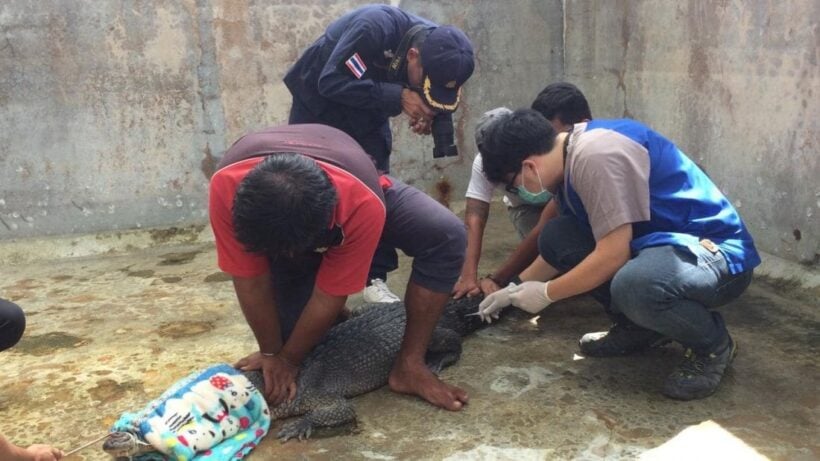 PHOTOS: The Phuket PR Office

The DNA tests are in and it reveals that Yanui is a saltwater crocodile.

The Phuket Fisheries Office Chief Kowot Kaoeian says, "Yanui is a saltwater crocodile (Crocodylus porosus)."

"The crocodile has been reacting well to treatment. No microchip was found on the crocodile. Scratches were found on its tail, legs and mouth. One tooth was missing."

"A microchip has been inserted into the crocodile. The body condition score is 3 out of 5. Vitamins have been given to the crocodile. No infections were found."

Phuket's much-travelled crocodile was finally been caught on July 29 at Layan Beach following a swimming tourney (with a few stops on the way), from Yanui Beach, in the far south of the island, to Layan Beach off Laguna.

The 'Yanui' crocodile (named by local Phuket reporters after the original beach it was sighted) was caught at Layan Beach after more than ...
Storms and strong winds hit Chiang Mai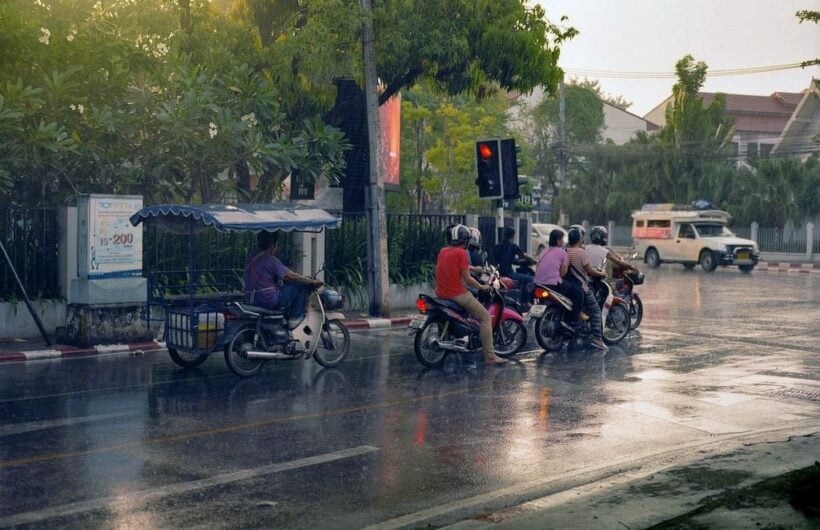 A major road in Chiang Mai province has been blocked by fallen trees and power poles following strong winds and heavy rains today.

Trees and power poles on the Chiang Mai-Fang road in Mae Taeng district were brought down at about 10am, officials said. Phairin Limcharoen, chief of the province's Disaster Prevention and Mitigation Office, coordinated with the Provincial Electricity Authority's Chiang Mai office to send officials to remove the obstructions as a matter of urgency.

Then, at about 11.30 am, downtown Chiang Mai was hit with heavy rain, leading to flooding as rainwater flowed down Doi Suthep mountain too fast to be drained.

Meanwhile, officials on Tuesday visited 27 houses in four villages of Tambon Mae Thalob, in Chai Prakan district, that had recently s...