Phuket Hotels Association teams up with US Embassy to help eliminate single-use plastic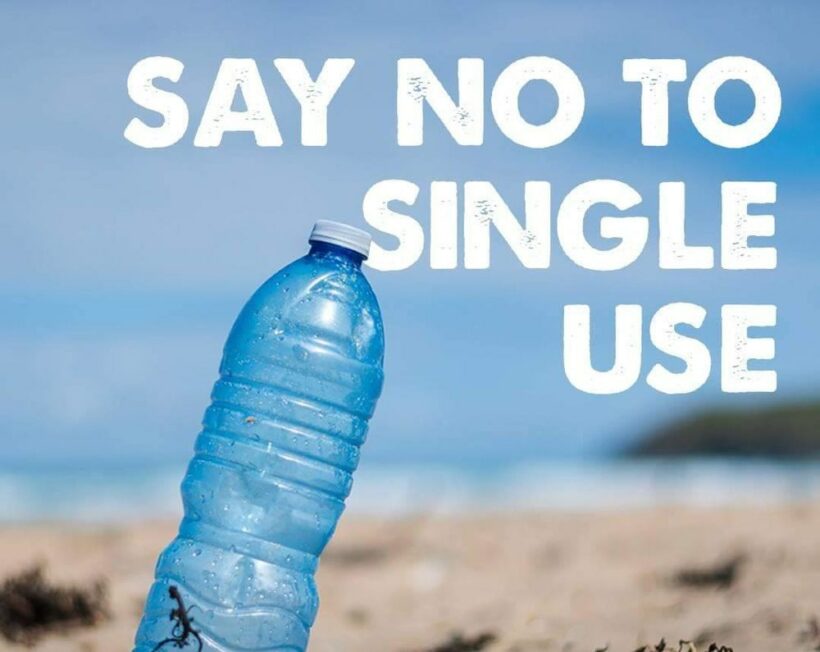 The Phuket Hotels Association has joined forces with the U.S. Embassy Science Fellowship (ESF) Program to tackle the critical issue of waste management in Phuket, with the aim of eliminating single-use plastics at the island's hotels.
Founded in 2001, the ESF Program promotes bilateral cooperation in the fields of science and technology. Since it was launched, nearly 300 scientists have provided their expertise to projects around the world.
Under the latest project, Dr. Marissa Jablonski, an appointed Fellow of the program, will conduct a 60 day research project in Phuket, beginning July 2, 2018. Using the latest technology and data collection tools, she will investigate plastic use and waste management at the island's hotels and resorts. At the end of her assignment, Dr. Jablonski will create a final report detailing recommendations for the elimination of single-use plastics at all Phuket hotels and resorts.
"So much depends on the health of our oceans," remarked U.S. Ambassador to Thailand, Glyn T. Davies.
"That's why the U.S. Embassy is very excited to engage in this unique project with the Phuket Hotels Association to reduce and eliminate marine plastic pollution. This complex challenge requires creative solutions such as this public-private partnership. During her time in Phuket, Dr. Jablonski will work with business, government, civil society, and others to raise awareness on this issue and put forward concrete solutions."
While Thailand is only the 20th most populous country in the world, it is believed to be among the top six plastic polluters. If urgent action isn't taken, there could be more plastic than fish in the world's oceans by 2050. This would have a devastating impact on marine environments and food chains.
President of Phuket Hotels Association Anthony Lark commented, "Plastic pollution is one of the most critical issues facing the planet today. The world's oceans and the creatures that depend on them are choking on plastic and it is our duty to tackle this problem. Our collaboration with the U.S. Embassy is another example of how the Phuket Hotels Association is taking decisive action to preserve our local environment."
Reducing plastic is one of the Phuket Hotels Association's primary goals. It has already set up a working group dedicated to eliminating plastic water bottles in hotel rooms and reducing other single-use plastics within the hotels, such as drinking straws.
The Phuket Hotels Association also conducts regular beach clean-up events and hosts staff training and education workshops on the negative impact of plastic on the environment. To facilitate this, the Phuket Hotels Association has even translated and created Thai subtitles for the documentary "A Plastic Ocean," in partnership with the Plastic Oceans Foundation.
To learn more, please visit www.phukethotelsassociation.com

Group photo: (left to right): Jayne Macdougall, Phuket Hotels Association Environment & Sustainability Committee Member & Director of Risk Management, Le Meridien, Dr. Marissa Jablonski, Scientist, U.S Embassy Science Fellowship Program, Norraphat Plodthong, Governor of Phuket, Anthony Lark, President, Phuket Hotels Association & Managing Director and General Manager of Trisara, Kongsak Khoopongsakorn, President, Thai Hotels Association Southern Chapter & Manager, The Vijitt Resort and Lek Manoon, Administration Manager, Phuket Hotels Association.
Keep in contact with Thaiger by following our Facebook page.
Never miss out on future posts by following Thaiger.
Cambodia threatens jail for Covid-19 quarantine violations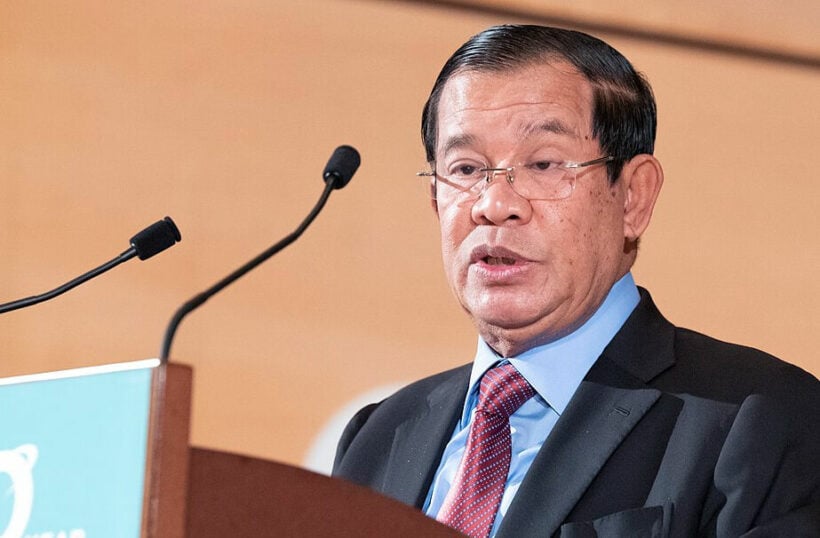 In the face of expanding Covid-19 infections in Cambodia, Prime Minister Hun Sen has warned that violators of quarantine may face prison sentences, and government workers could be fired if they don't get vaccines. More than 1,000 new Coronavirus cases were diagnosed in the last 2 days along, nearly 25% of the total cases since the pandemic began. The government has forbidden out-of-province travel and implemented evening curfews in the main city of Phnom Penh. They even shut down all the tourist attractions including the world-famous Angkor Wat temple complex.
Face masks are already mandatory now in Phnom Penh, with fines up to US $250 for anyone caught violating the order. But PM Hun Sen, himself having had a close brush with Covid-19 months ago, has imposed a 2-week quarantine and has made it clear that punishment for any rule-breakers will be harsh and swift. The government has already enacted a strict bill to curb the spread of Covid-19 in Cambodia, with prison terms of up to 20 years for serious violators. In an address broadcast on state-run television, he promised a "quick trial'.
"People who break Covid measures must be sentenced, I accept being called a dictator, but I will also be admired for protecting my people's lives."
Cambodia began Covid-19 vaccination in February, with a million citizens already receiving at least their first of two injections. In a country of 16 million, that 6% is a healthy start for their vaccination programme. The Prime Minister also declared vaccination mandatory for all state officials and members of the military. He asserted that their job was on the line if they failed to comply.
Cambodia had done well with low Covid-19 infection numbers during the pandemic, but in February, the virus tore through the Chinese ex-pat community, with the outbreak causing a surge in infections proliferating across the country. The situation is worsening now, as hospitals in Phnom Penh are running out of beds and the government is converting large halls and local schools into medical centres for mildly afflicted patients.
SOURCE: Bangkok Post
Keep in contact with Thaiger by following our Facebook page.
Never miss out on future posts by following Thaiger.
7 Thai dogs find a new home in California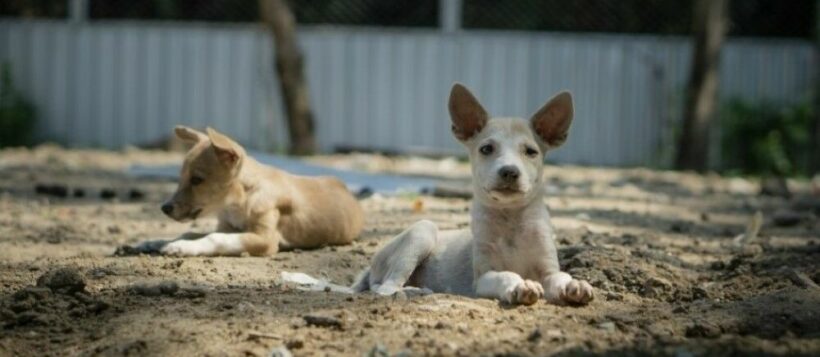 7 stray dogs from Thailand have immigrated to the United States as one California woman attempts to rescue as many Thai dogs as possible. Melissa Bacelar is the owner of The Wagmor Luxury Pet Hotel and Spa, along with its offshoot pet adoption service, Wagmore Pets. Located in Studio City, a neighbourhood in Los Angeles bordering Hollywood, the pet hotel just checked in the 7 Thai dogs.
They were street rescues that the Soi Dog Foundation helped prepare for their move to America. Soi Dog Foundation, a non-profit organisation dedicated to helping stray dogs and cats, is based in Phuket and operating throughout Thailand. They have recently been hosting vaccination and neutering on Koh Samui.
Following 2 days of air travel across the world, the dogs are settling into their new country, safely landed in Los Angeles. Melissa has a passion for rescuing dogs from Thailand because of the tough life they lead here, and the tragic end many face. Some die on the streets, others are poisoned or bludgeoned when they become burdensome to people in the area, while others are slaughtered and sold for meat.
"The dogs on the street often end up in different meat markets in the area; they're just dying on the streets. So it's important to get them out of there and find them homes."
These 7 dogs have escaped that dark fate and have been rescued, rehabilitated, trained and vaccinated by the Soi Dog Foundation in Thailand. Melissa is hopeful that they will find new homes easily as they are fully prepared and ready for adoption. The Thai dogs are surely looking forward to starting their new lives as American dog citizens.
SOURCE: MSN
Keep in contact with Thaiger by following our Facebook page.
Never miss out on future posts by following Thaiger.
Chon Buri: 141 new Covid-19 infections, 54 linked to nightlife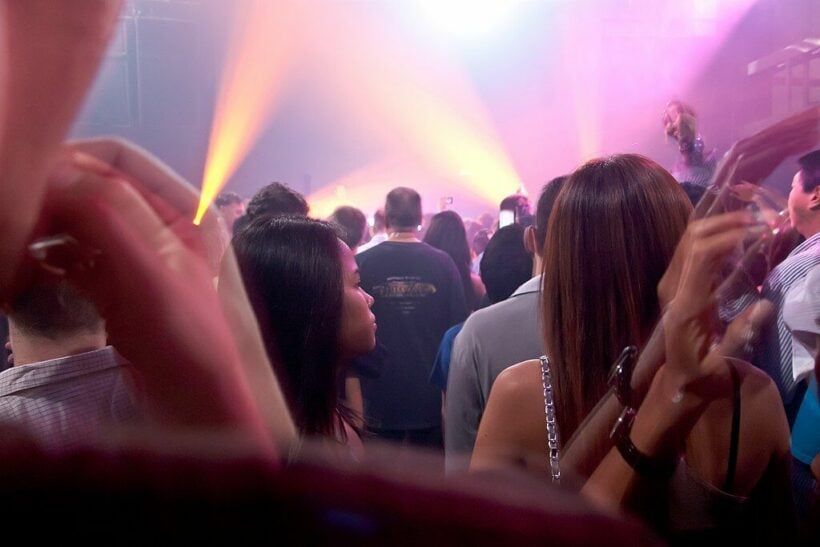 Chon Buri now has 264 confirmed Covid-19 infections this month after the Chon Buri Public Health Department announced that today brought 141 new infections. Many of the new cases stem from exposure from evening entertainment venues. 54 of the new cases are from an outbreak cluster at the Flintstones Pub in Mueang Chon Buri, bringing the total number of Coronavirus cases linked to that one pub to 90. Other infections were found in Chon Buri area venues including Class 99 Pub, Bone Pattaya, Na Pa, Symphony Pub, plus cases from nightclubs in Bangkok and Samut Prakan. 5 of the infected people were actually from other provinces who came to Chon Buri for treatment, while over 60 cases are still being investigated to determine their source.
The infections that were identified locally are:
53 in Mueang Chonburi
30 in Banglamung
8 in Si Racha
7 in Panthong
4 in Panat Nikhom
3 in Ban Bueng
1 in Nongyai
6 from other provinces
Another 2,410 tests have been administered from contact tracing the infections, but results have not been announced yet. Some are suspected to be infected, while others are just proactive cautionary testing for people who may have been exposed in or around the entertainment venues listed above. While the Thai government has shut down all bars and nightclubs in 41 provinces including Chon Buri, local officials are also reminding people to follow Covid-19 precautions. They are requesting everyone in Chon Buri wear masks, maintain social distancing, and avoid crowded places. Officials want to avoid a panic, but do want people to be vigilant to prevent an even bigger outbreak.
SOURCE: The Pattaya News
Keep in contact with Thaiger by following our Facebook page.
Never miss out on future posts by following Thaiger.