Phuket
One of two tsunami warning buoys not working since October last year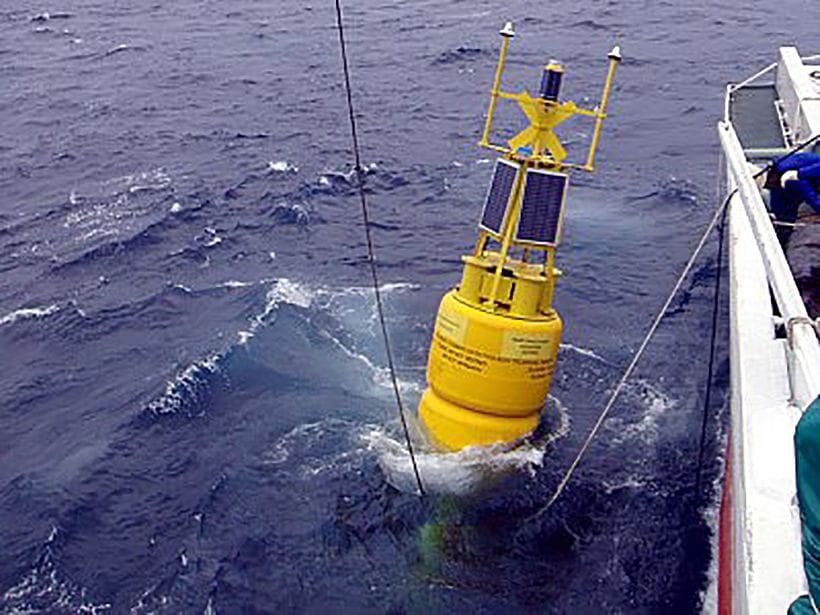 One of the tsunami buoys, part of the warning system for the Andaman Coast, has been broken since last year.
GMM 25 news quotes the Director of the the National Disaster Warning Centre (NDWC) Suppapimit Paorik as saying… "Only one Tsunami warning buoy is still working. There are two of them. One of them remains broken since October last year.
We believe that fishermen tied their fishing boat to the Tsunami warning buoy to drop an anchor. The Tsunami buoy has been broken."
"To repair the Tsunami warning buoy we need efficient experts and boats. A full installation each time costs about 8-10 million baht."
The National Disaster Warning Centre (NDWC) will install a spare buoy within the month. Khun Suppapimit has confirmed that the there is still one operational tsunami warning buoy.
One buoy was installed 250 kilometres west of Phuket's coast in 2010. A second was installed 150 kilometres from Phang Nga. Read more about their deployment HERE.
"There are also warning buoys set up by our neighboring countries. The warning buoy that is still working provides up to 90 minute warning."
The National Disaster Warning Centre also says that a water level measurement station of the Royal Thai Navy provides an additional 30 minute warning and that the warning systems are monitored 24 hours a day.
SOURCE: GMM 25 News