New eyes for the bionic man – modern lens exchange surgery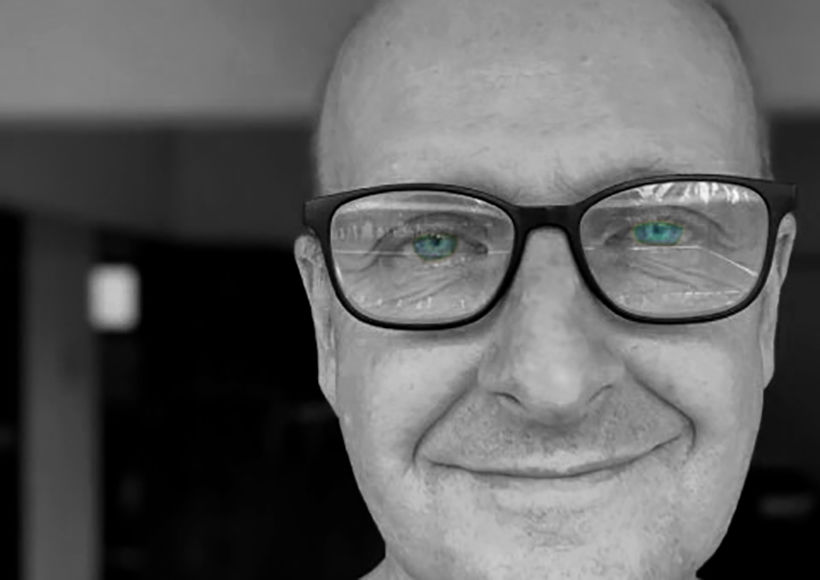 Tim Newton is the CEO of The Thaiger and edits the English-language website.
Healthy, happy, busy and no feeling that I'm actually 60 years old. But here I am about to get eye surgery that should rid me of reading glasses and give me an equivalent of the vision I had when I was a lot younger.
I've spent the last 20 years wearing 100 baht reading glasses, of progressively stronger power. Now my distance vision has been been getting worse over the past year and night time driving has become a blur of lights and not a lot more. I needed to get something done.
What I'm looking forward to is a house without a pair of reading glasses in every room and always screaming at my staff "Where are my glasses?"
It's not LASIK, it's called RLE – Refractive Lens Exchange. It's like cataract surgery but instead of replacing my tired old lenses inside my eyed with a single-focus artificial lens, the doctor will put a multi-focal lens inside my eye. It has a range of focus for near, middle and far distance, all in the same, tiny little artificial lens. They will stay in my eyes for the rest of my life.
Somewhere between excited and petrified, I will have the surgery this week – over two days and around an hour in the operating theatre each time. The surgery is very procedural, cataract surgeons do this probably thousands of times a year, and have done so using the current techniques since 1967.
A small incision (about 2.5-3mm) is made on the side of the eye, a phaco-emulsification tool is inserted into the eye, uses high-frequency sound waves to break up the old natural lens, then sucks all the bits out (I'm really dumbing all this down). An artificial lens is then inserted through the same incision, all rolled up, and unfolds where the old lens used to be.
Voila! Perfect vision. Sort of…
The whole procedure is usually done over two days – in my case one day, then the next, but some surgeons prefer to leave a few more days between. The idea being that the doctor wants to evaluate the success of the first operation before moving onto eye #2.
The surgery is done while the patient is fully awake with topical anaesthetic eyedrops. Scary, right? But the doctor has assured at least this patient that there will be no pain but perhaps a little 'discomfort' and feeling of pressure on the eye during the surgery.
I run a media business in Thailand – I am used to mild discomfort every day of the week!
The results should be seen almost immediately following the surgery and improve, according to the doctor, over the next few months as my brain adjusts to the new lenses. He told me to expect everything to be lot brighter and more colourful as my brain would have been over-compensating as my natural lenses have become cloudy over the years.
There are a few side-effects to the surgery, the most common may be halos around lights, particularly at night – some patients get this worse than others.
For me, any side-effects will be the trade off for good vision whilst working in front of the screen, something I do most of my working day.
I started looking at getting this done about four years ago when I was reading daily TV news for a local media company and I simply wasn't able to read the autocue (prompter) anymore whilst on camera. So I started just 'winging it' with scripts but became overly nervous as, particularly with news, I like to consider and check everything I'm saying before actually presenting it – the journalistic control freak! Wearing glasses on camera is not easy with all the reflections.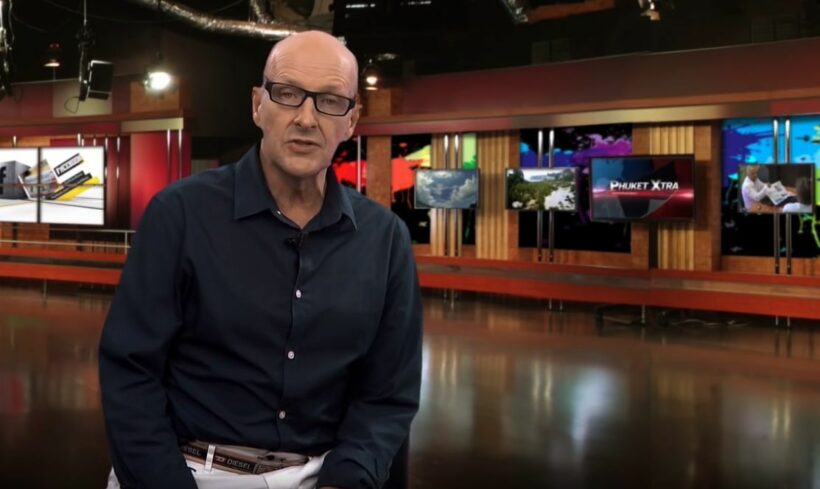 PHOTO: Reading the auto-prompter on TV became difficult, then impossible – The Phuket News
The RLE procedure is not cheap – about 85,000 baht per eye, plus paying for your pre and post medication; lots and lots of anti-inflammatory and anti-bacterial eyedrops.
I will gladly report on the results after it's all over. I'm paying for the surgery out of my own pocket so will be able to deliver an honest appraisal. I am having the procedure done by a highly skilled ophthalmologist at the Bangkok Hospital Phuket.
So farewell, adios, sayonara and good riddens to my cheap reading glasses and my own, natural lenses inside my eyes. Speak to you after the surgery.
Keep in contact with The Thaiger by following our
Facebook page
.
FULL TIME WRITER – English language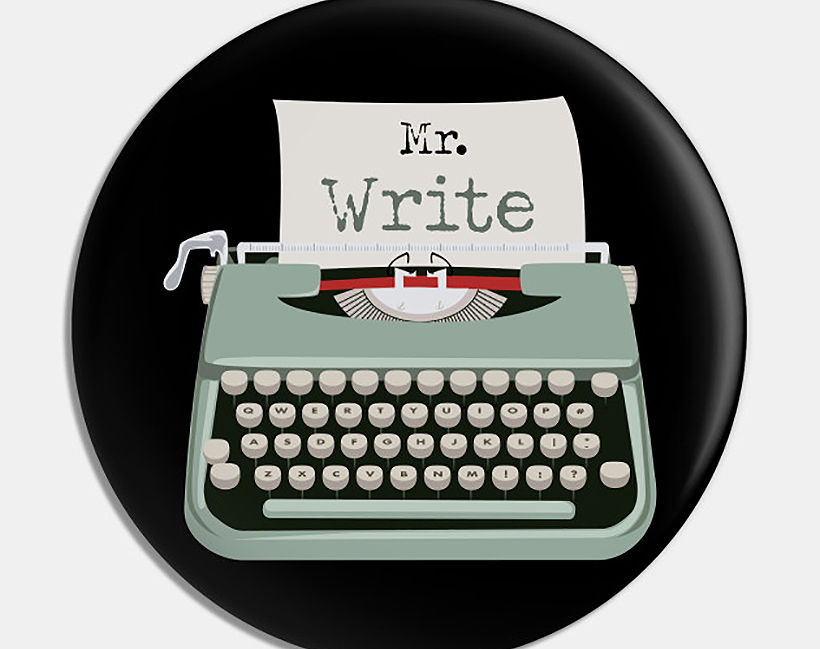 THIS IS A JOB ADVERTISEMENT
Are you Mr. or Ms. Write?
The Thaiger is currently seeking a full-time writer, in English, to work from our Cherngtalay offices in Phuket. You will have an enthusiasm for writing and a working knowledge of life in Thailand. You may have journalism experience but flair, speed and enthusiasm are much more important. You will also need a solid understanding of modern social media and, more broadly, the online media landscape.
We have fully training available for the right candidate. Working hours would be across 5.5 days a week. A legal visa and work permit are included in the job.
You will be working from our modern offices in Chaerngtalay in Phuket with our Thai and international staff.
Please apply, with your CV, outlining why you would be the ideal candidate to work with The Thaiger. Mark your response WRITER and send to info.thethaiger@gmail.com
Keep in contact with The Thaiger by following our
Facebook page
.
Lost in translation – Karon seafood restaurant staff chase American customer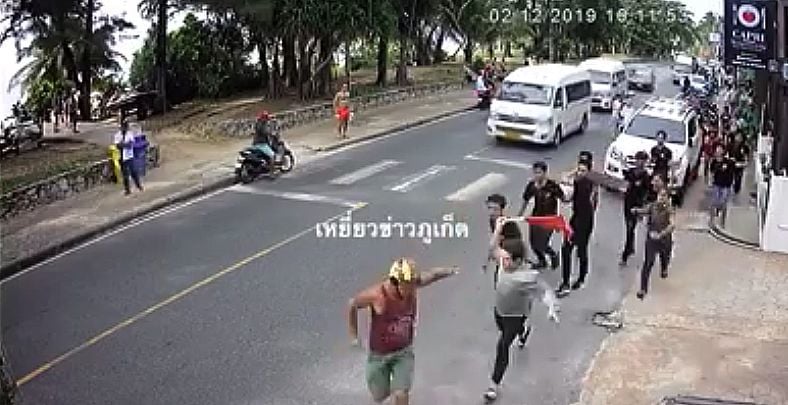 SCREENSHOT: เหยี่ยวข่าว ภูเก็ต Newshawk Phuket
A post on the Facebook page 'Newshawk Phuket' has a 30 second video captioned 'in Karon, what happened?This happened on December 2 at 4PM, on the road, in front of Karon Beach, Phuket'.
The video shows a group of people running after a western man and attacking him.
Today , Karon Police Superintendent, Pol Col Prawit Suthiruang-Arun, told media that he has ordered Karon police to investigate the incident as depicted in the video.
🔴 #ที่กะรน เกิดอะไรขึ้น….. เหตุเกิดเมื่อวันที่ 2 ธันวาคม 2562 ช่วงเวลา 16.00 น. ที่เกิดเหตุบนถนนหน้าหาดกะรน จังหวัดภูเก็ต

Posted by เหยี่ยวข่าว ภูเก็ต Newshawk Phuket on Monday, December 2, 2019
Karon police received a report about a physical assault in front of a seafood restaurant located on the beachfront of Karon. At the scene, police found an American man, 44 year old 'Conelly', and three restaurant staff including 27 year old Teeraporn Thitayaporn, 20 year old Aomin Wen from Myanmar and 21 year old Nadee from Myanmar.
After speaking to the people involved, and witnesses, police found that there was a 'misunderstanding' when Connelly was having a conversation with the staff about food, which resulted in the fight as seen in the video.
Police allowed the two sides to talk so police could get a better understanding about what happened. The two sides confessed to the police that they both attacked each other. However, they only suffered minor injuries.
The staff, as well as the American man, were fined 500 baht each by the Karon police. The matter was settled by the local police without any arrests.
Later, all the 'players' told media they had no intention to file criminal or civil charges.
SOURCE: Newshawk Phuket
Keep in contact with The Thaiger by following our
Facebook page
.
Strong interest of foreign investors in Phuket's resorts – JLL report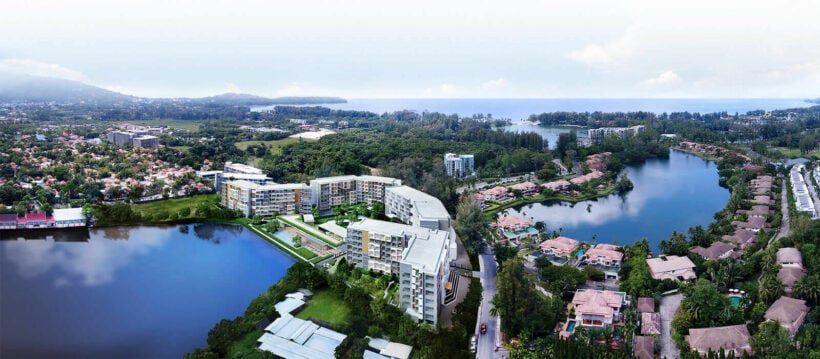 PHOTO: Dhawa Phuket
"In the Asia Pacific, Phuket is one of the three hotel investment markets in the region that have been highlighted."
Buoyed by the rise of experience-driven travel and an affinity toward locally-inspired hotel offerings, resort assets remain a top target among investors. According to JLL Hotels & Hospitality's Global Resort Report, resort sales accounted for 20% of all hotel sales in the Americas, while Europe, the Middle East and Africa, and Asia-Pacific's resort sales totalled 7% of all hotel sales. Across all regions, private equity funds emerged as resorts dominant buyer, accounting for 20-50% of annual resort transaction volume in each market.
In the Asia Pacific, Phuket is one of the three hotel investment markets in the region that have been highlighted.
Phuket saw a total of 4.85 billion baht of resorts sold between 2014 and the first half of 2019. Half of these resorts achieved a transacted price at above 950 million baht. According to JLL's report, investment activity over the period was dominated by foreign investors whose acquisitions accounted for 79% of the total investment volume, with the largest inbound capital coming from Singapore (58%). Findings from JLL also show that developers were the most acquisitive group, accounting for over 65% of total transaction volume on the island, followed by hotel operators at 20%.
Strong growth in tourism has contributed greatly to Phuket's appeal as a hospitality investment destination. Total overnight visitors to the island have grown steadily over the past decade (2008 to 2018), with international and domestic visitation registering a CAGR of 10.9% and 9.9%, respectively. International overnight visitors accounted for 72.7% of total arrivals.
Pitinut Pupatwibul, Senior Vice President – Strategic Advisory, JLL's Hotels and Hospitality Group, says the number of international visitors to Phuket is likely to taper off slightly due primarily to surging Thai Baht and unfavourable global economic conditions.
"However, investors have continued to show keen interest in acquiring quality resort assets in Phuket as they remain confident in the long term outlook for the tourism market of one of the world's most popular holiday destinations."
"In addition, increased air connectivity, lower barriers of entry through visa fee waivers and limited future supply are expected to bode well for Phuket's resort segment in the medium to long term."
According to JLL's Hotels and Hospitality Group, the total stock of resorts in Phuket stood at 14,300 rooms at the end of June 2019. An estimated 540 resort rooms are planned for completion between the second half of 2019 and the end of 2021, accounting for less than 4% of the existing stock.
Read the full JLL Global Resort Report HERE.
Keep in contact with The Thaiger by following our
Facebook page
.