Invacio going global: AI company based in Phuket taking their message to the UN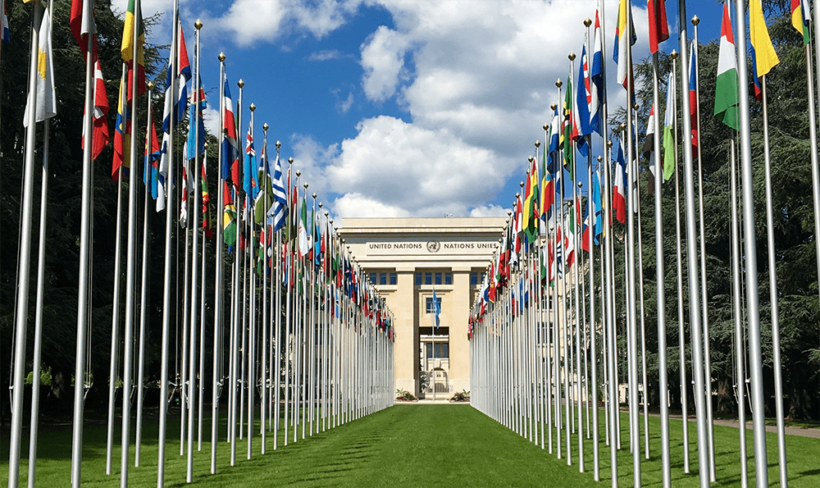 Invacio, an artificial intelligence company based in Phuket, is attending a development event in Geneva, Switzerland.
Invacio Research Analytics a group subsidiary of Invacio founded by William J D West and led by Linleeya West (Thai – Swiss Educated) will be attending this auspicious event, organised at the UN headquarters in Geneva.
Linleeya West sees this as a great opportunity to highlight the strengths of Thailand as a potential global hub for fast moving, technological developments.
"Thailand is a forward looking nation, with a highly skilled workforce. It is of paramount importance for the future, that we gain recognition on the world stage. If Invacio can help build awareness of Thailand's many strengths, through our involvement in events like this, then we will."
The UN event is a pre-eminent global event with thousands of delegates from 160 countries, it is the global community coming together to devise strategies and solutions for global challenges. It enables cross-border collective action to stimulate growth and investment in development. It is a unique opportunity to influence related policymaking, shape the global investment environment, and to network with global leaders in business and politics.
Thailand will be very well represented during the event with the PM, Director-General, Department of International Economic Affairs, Ministry of Foreign Affairs and also the President of the Thai Stock Exchange all in attendance. Alongside other ministers, Heads of State and Government, global corporate executives and a host of other visiting dignitaries and visionaries, William West (Founder), Linleeya West (ASEAN Director) and Roger Baker (CMO) will be discussing strategies to integrate applied artificial Intelligent (AI) data analysis with ongoing development programs.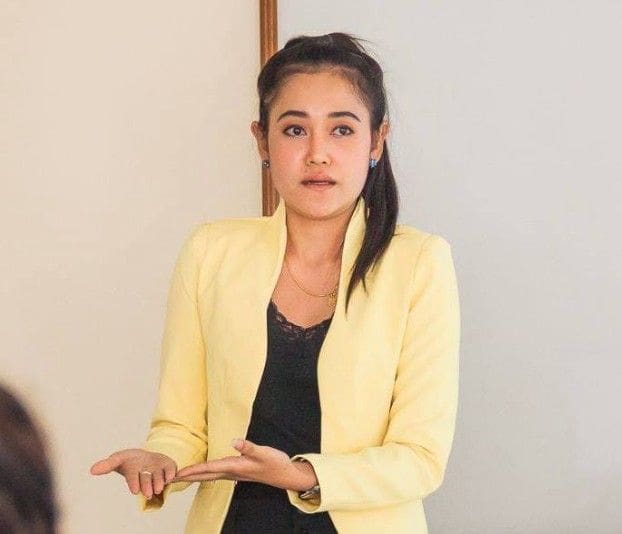 William is of the opinion that now is the perfect time for Thailand to generate awareness of their technological resources and to foster long term developmental partnerships.
"With Thailand's position at the heart of the ASEAN region, its growing, technically skilled workforce and the government's current 'Thailand 4.0' policy drive, it makes sense that we as a company help to bolster Thailand's reputation as a technological powerhouse, whenever we have the opportunity."
This Bi-Annual event is now in its 10th year and continues to drive investment and development partnerships worldwide. It is the third United Nations event that Invacio have attended, and this one coincides with the unveiling of their most recent project. Project Lumen is an integrated AI smartwear (glasses) solution designed for all sectors, commercial, military and security.
With a real time connection to their multi-agent AI system, project lumen provides real time data relating to everything its camera sees. These will be used as a means of showing a snapshot of the capabilities of their AI systems and ability to deliver actionable AI derived information.
Currently in the process of building a 2000+ Tflop computer facility at their headquarters in Phuket, Thailand, Invacio are busy preparing a number of AI driven services for global Launch. With services spanning market research, financial projections, social networking, national security, intelligence services, drone control systems, and many more, they truly are ready to show the world what Thailand based companies can achieve.

The Phoenix rises to the surface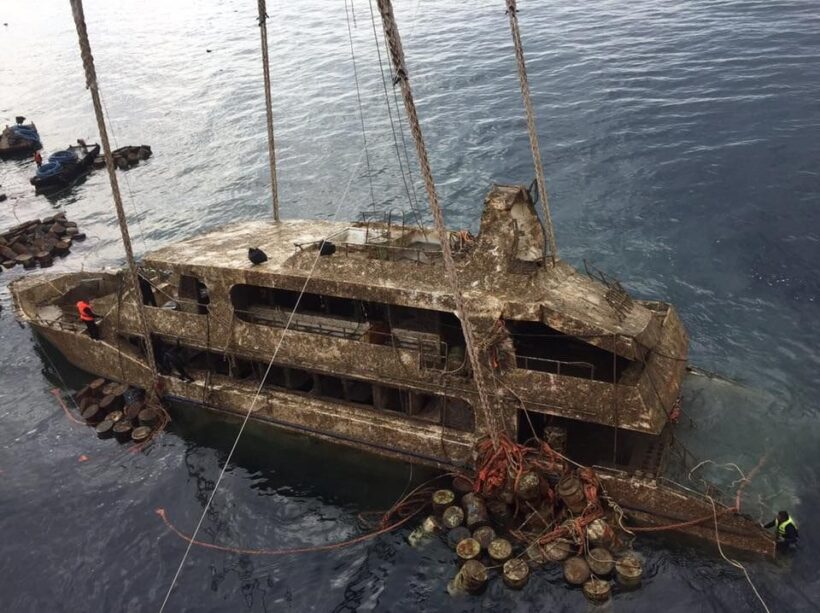 PHOTOS: Facebook/สุรเชษฐ์ หักพาล
The yacht sank late afternoon on July 5 in a short, sudden storm. Most boats would have quite capable of withstanding the wind squal and waves on the day. But Phoenix capsized and sank, taking with her 47 Chinese tourists. The full reasons are stilll being investigated. Today, the actual yacht rose from the depths of the Andaman Sea, off Koh Hei, providing prosecutors with a key piece of evidence.
The yacht has been stuck at the bottom for three and a half months. One salvage team tried and gave up after two months of amateur operation, resulting in no boat but diver dying.
This week a crane and barge arrived from Singapore, organised by the Thailand police under the supervision of the acting chief of Immigration, Maj Gen Surachete Hakparn. And there he was today, with a collection of local and Bangkok media to capture the moment, happily speaking to the media about the success of the operation.
The boat eventually broke the surface just after 3pm this afternoon, the local sea-life starting to make their home on the Phoenix after its three and a half months submerged.
The Phoenix will be brought back to Phuket for a full examination of its design and safety equipment on the fateful day. Questions have already been raised about the sea-worthiness of the vessel's design and how it might have been able to satisfy inspectors before its work as a local tour boat.
New additions to the Thailand Michelin foodie guide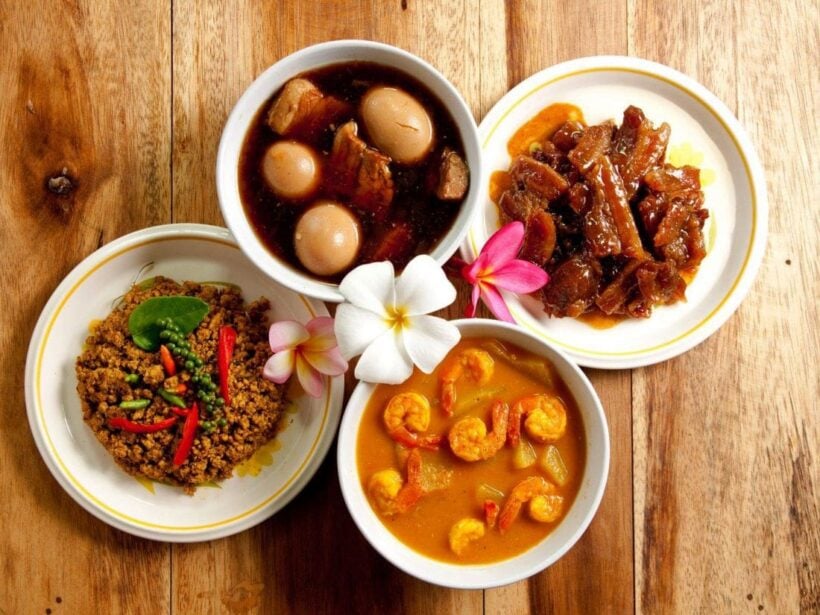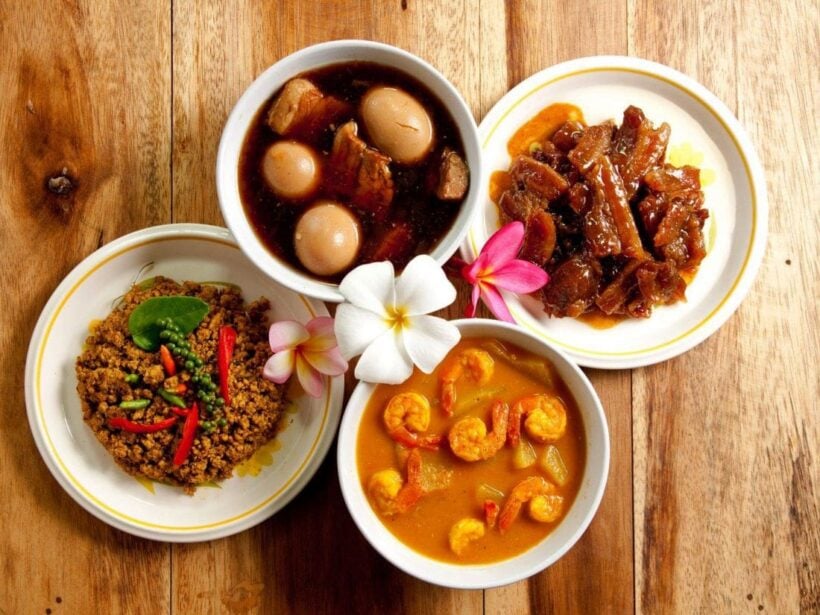 by Khetsirin Pholdhampalit
Thai street food eatery Jay Fai has retained its one Michelin star for the second consecutive year and the legendary Thai restaurant Methavalai Sorndaeng is among the new 10 additions to have been awarded one star, according to the announcement of eateries making it the second edition of Michelin Guide Bangkok.
No restaurant has achieved the coveted highest three-star rating.All three two-starred restaurants in the inaugural edition, namely Gaggan, Le Normandie and Mezzaluna have retained their stars, while Suhring has been upgraded from one to two stars.

The little red guide has been extended to cover the best dining venues in the Southern provinces of Phuket and Phang Nga for its 2019 edition.

However, Pru restaurant in Phuket is the only restaurant in the two Southern provinces to have been awarded one star.

The other 14 restaurants in both cities, such as the famous venues of Raya and Chomchan received Bib Gourmand awards for being 'good value for money'.

In addition to Methavalai Sorndaeng and Pru, other new one-starred additions include Le Du, Gaa, Canvas, R.Haan, Saawan, Sorn, Ruen Panya, and Suan Thip.

Dining venues in Bangkok's neighbouring provinces of Nonthaburi, Pathum Thani, Nakhon Pathom, Samut Sakhon and Samut Prakan are also covered in this new edition.

ORIGINAL STORY: The Nation
Korean man ran over by truck in Phuket accident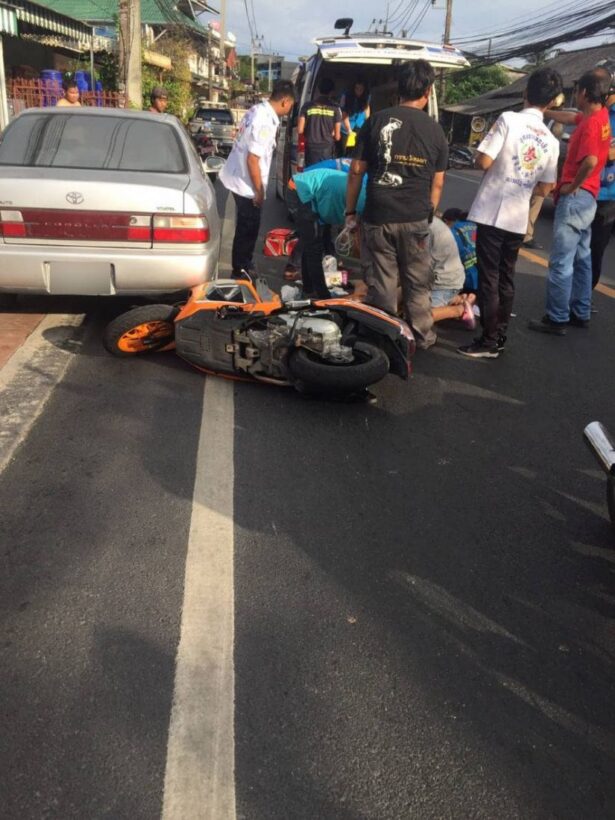 A Korean man has died after colliding with a six wheeler truck in Kathu yesterday
The Kathu Police were notified of the incident on Wichit Songkram Road, Kathu around 4.30pm.
The motorbike driver was identified by Kathu Police as 39 year old South Korean male Keewoong Lee. He was taken to Siriroj Hospital where he was later pronounced dead.
A six wheeler truck, along with the driver identified as 43 year old Soonthee Hemthong, was found nearby.
Kathu Police report that the motorbike and the truck were heading to an intersection near the Prince of Songkhla University Phuket Campus. The motorbike fell onto the road when the truck was overtaking. The left rear wheel of the truck ran over Mr Lee's body.
Investigations are continuing.