Great Phuket Monkey Exodus of 2018: 37 more monkeys captured in Rassada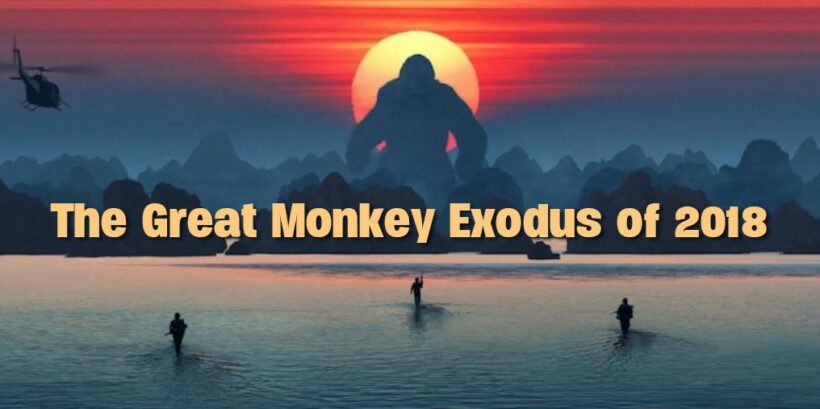 In the Great Phuket Monkey Exodus of 2018, water tanks are now being installed on Monkey Island and 37 monkeys have been captured in Rassada for sterilisation and then re-location.
Yesterday (June 15), water tank were being installed on Koh Payu while 37 long-tailed macaques were caught at Soi King Kaew in Rassada.
Pongchart Chouehorm, the Director of the Natural and Wildlife Education Centre at Khao Phra Thaew Non-Hunting Area in Thalang and his team installed a water tank on Koh Payu to prepare for the monkeys which will be moved there.

Phuket's Governor Norraphat says that they have examined all the possibilities and issues, such as food and water, as they get set to move some monkeys to islands off the coast of Phuket – Koh Ngam, Koh Pa Yu, Koh Mali, Koh Pae and Koh Tanan.
Read more HERE.
Cages were placed placed at Soi King Kaew in Rassada. Food was put into the cages to encourage the monkeys to enter for a free feed. 37  long-tailed macaques were captured in the process yesterday.
Khun Pongchart says, "These monkeys will be taken to an area we've set aside for sterilisation at the Bang Pae Waterfall in Paklok. Next, cages will be placed at Soi Tha Chin in Rassada to go through the same process with those monkeys."
14 long-tailed macaques have been captured at Bang Rong Pier while another 34 long-tailed macaques have been caught in Baan Yamu, both in Paklok, central east in Phuket.
Read more HERE.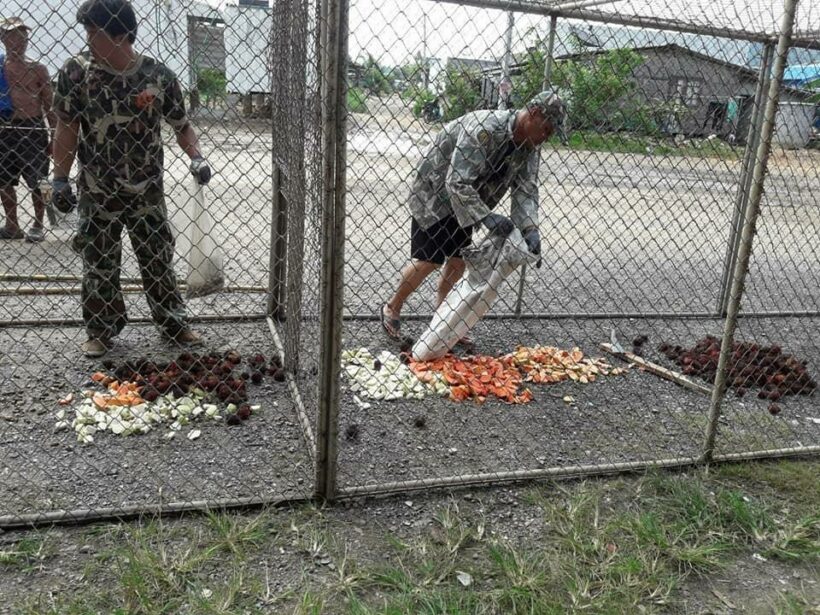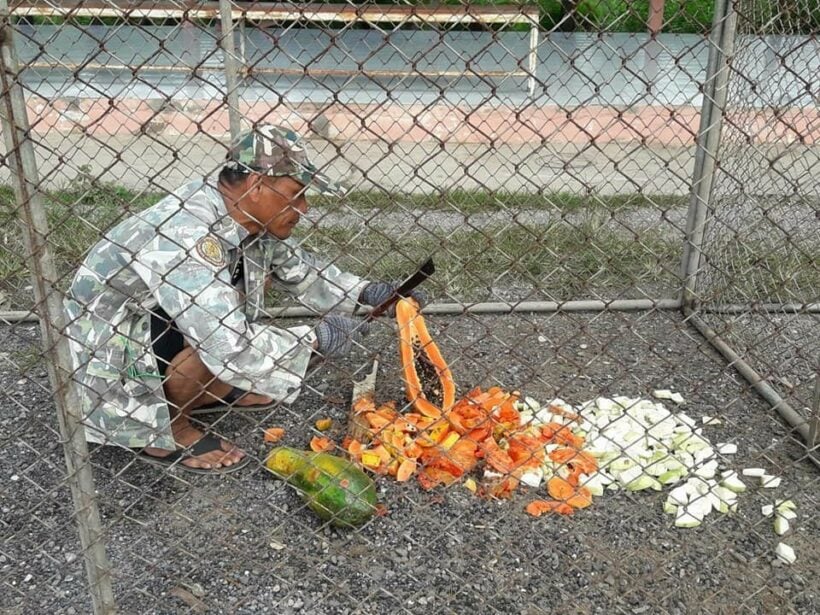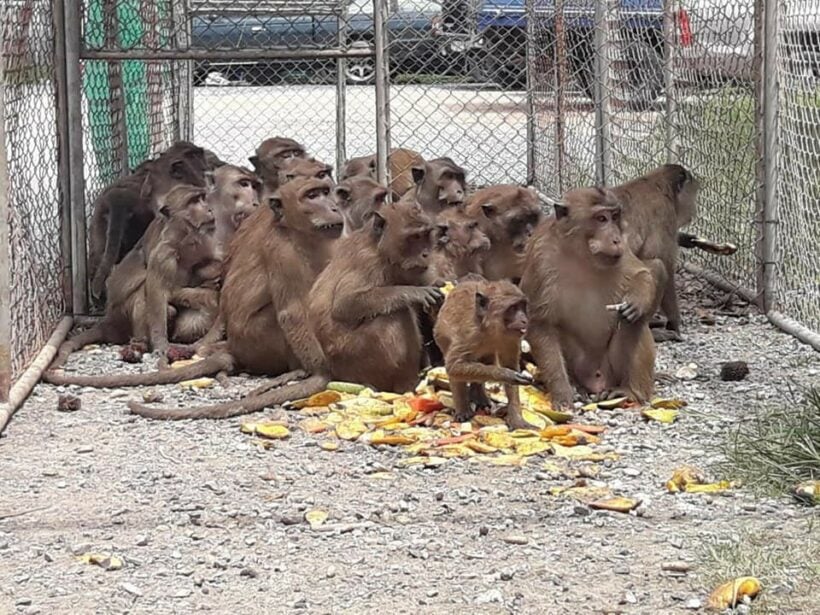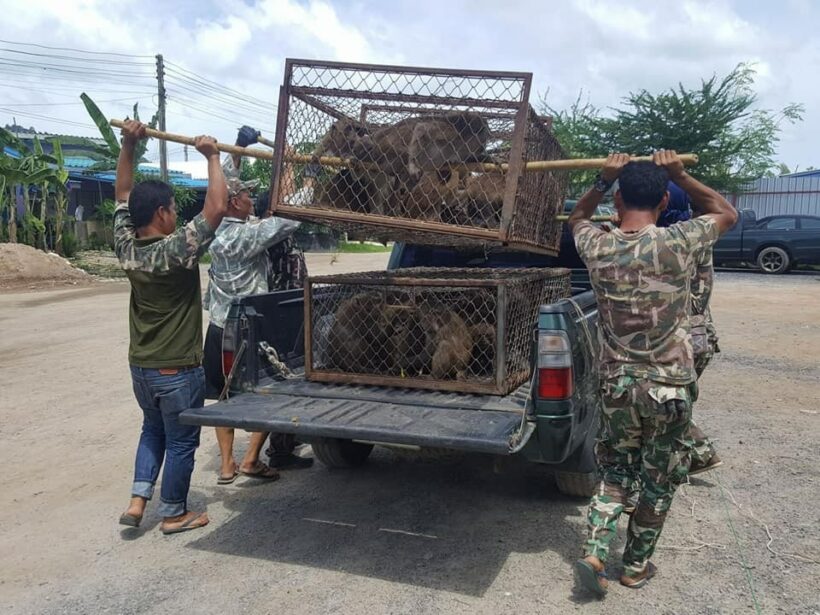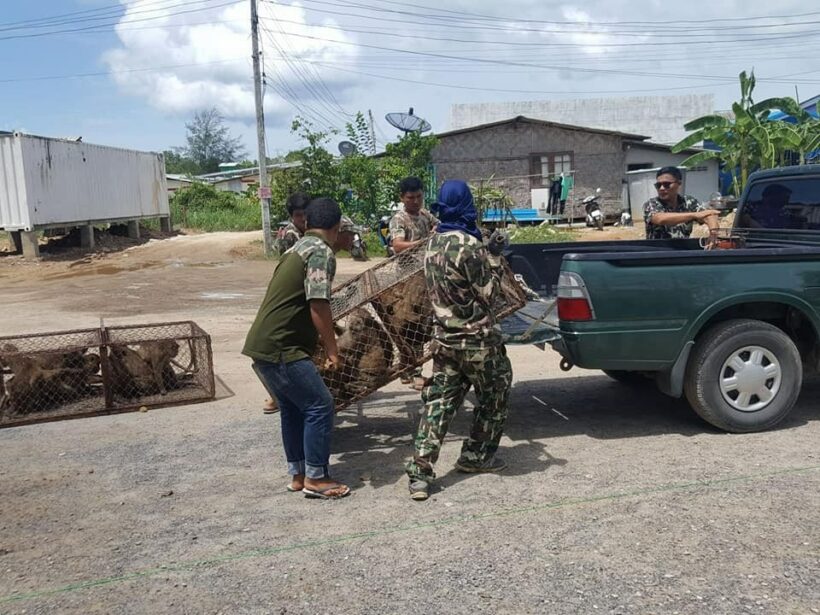 PHOTOS: Phuket PR Office
- The Thaiger
Phuket: Two arrested in Rawai over illegal football gambling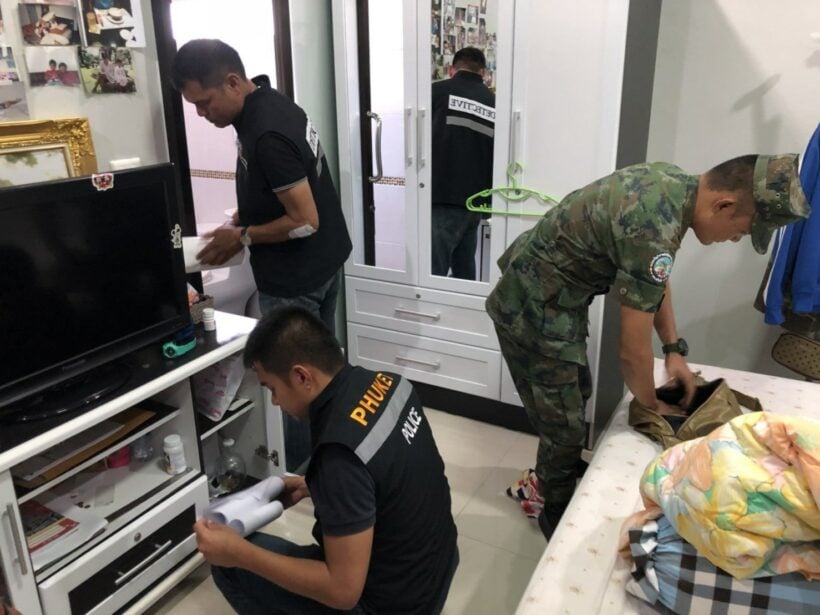 Two Thai men have been arrested in Rawai after they were found to be illegally gambling on World Cup football matches.
Yesterday afternoon a team of officials from the Chalong Police arrested 55 year old Gosri 'Boon' Rueangrit and 30 year old Sriwawut Rueangrit at a house in Rawai.
Police seized four books of loan lists from Gosri, a bank book and football match prediction lists (dated  June 21). The items and the men were taken to Chalong Police Station for further questioning.
Gosri has since been charged with offences relating to the Excessive Interest Rate Prohibition Act and providing illegal football gambling.
Police seized a mobile phone from Sriwawut with a screenshot of the 'lion888.net' website including the username 'la151199' – a football prediction App with predictions and betting odds from June 17-22.
Sriwawut has been charged with illegal football gambling.


How much would you pay for a plastic amulet?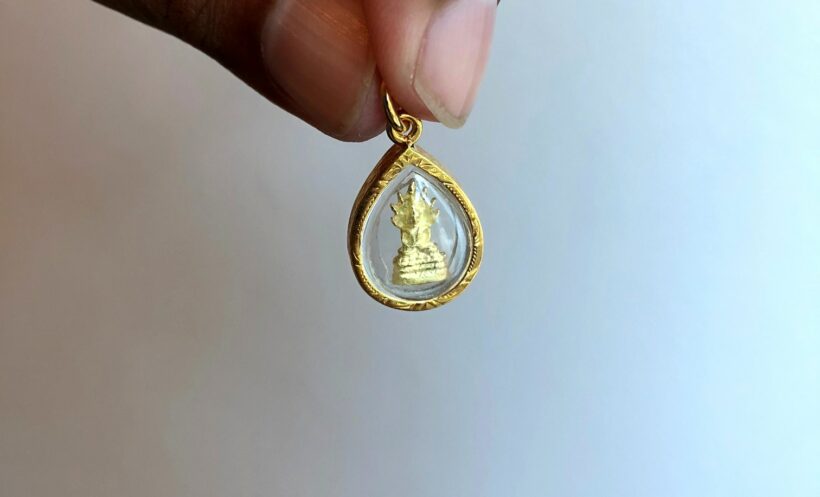 The shenanigans at the Kathu Temple, where Chinese tour buses are arriving daily in their droves to purchase 'lucky' and 'magic' amulets, continues. This time two Dutch tourists, interested to visit a temple and check out the alleged lucky amulets, were horrified by what they discovered.
The two, who have asked us not to publish their names, visited the temple as independent travellers although most of the visitors are Chinese tour groups – sometimes up to 15 buses at a time – who are taken to the holy place.
Our Dutch tourists observed the telling of stories, in Chinese by Chinese tour guides, explaining the 'history' of the amulets and their 'origin'. They were then guided to a large building in the temple which is basically a huge showroom of amulets and displays.
The tourists are offered amulets for sale, priced between 6,800 and 50,000 baht. They were then given the opportunity to have the amulet blessed by a local monk, who also discreetly asked for a 'donation' in exchange for his blessing.
Our Dutch tourists purchased a 6,800 baht amulet, suspicious of the claims that it was 'gold' (a claim made by the salesperson). They then took their new purchase, a small gold-coloured medallion, approximately 2 x 1cm in size, to the gold shop at Tesco Lotus at Samkong to have it examined.
Their 6,800 baht 'gold' amulet was in fact genuine, 100% plastic. Not only plastic but, they believe, made in China. The lady at the gold shop sold them an almost identical item (which was Made in China), in a plastic bag (pictured) for 450 baht. When our tourists returned to the Kathu Temple with the originally purchased amulet and the copy, along with the appraisal from the gold shop, they were promptly offered a full refund and 'encouraged' to leave the temple grounds.
They approached police in Patong over the incident but a Tourist Police representative politely explained to them that it was best not to take the matter any further because it could be seen as offensive towards Thai religious practices.
If Chinese tourists want to pay between 6,800 and 50,000 for magic amulets they are, of course, well entitled to do so. But if the sales people are claiming that some of these items are actually gold, and are in fact not, then simple exploitation suddenly becomes alleged fraud.
The matter has been reported to another member of the Patong Tourist Police for follow up.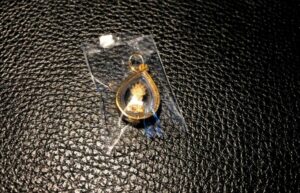 Soi Dog – Going, going green!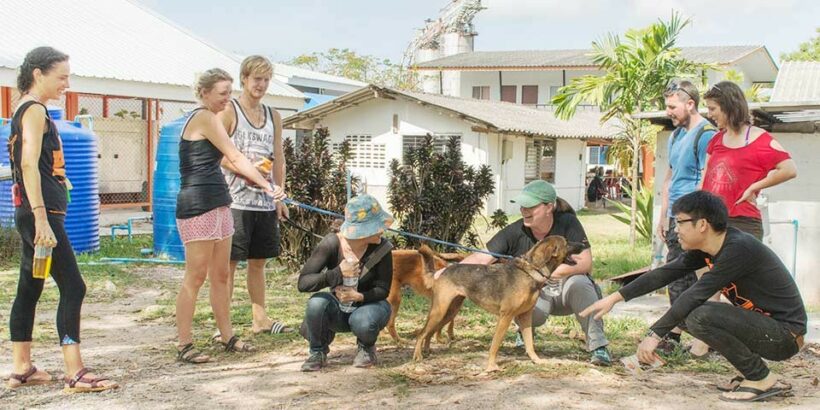 To celebrate the World Environment Day on June 5, 2018, the Soi Dog  Foundation implemented a series of actions to reduce its carbon footprint as well as improve its Corporate Social Responsibility and 'best practice.'
While the core mission of the Foundation remains the same, Soi Dog now goes one step further by measuring the impact of its work within the Phuket Sanctuary from an eco-sustainability point of view.
More than 15 initiatives have been successfully implemented including; not selling plastic water bottles, reducing the amount of printed paper by encouraging online visitor registrations, changing all light bulbs to low-voltage LED lights and selecting vendors who do not provide food in Styrofoam containers.
In the long-term, Soi Dog Foundation hopes to develop collaborations and partnerships with other organisations, foundations, educational institutions and governmental departments whereby "Soi Dog Goes Green" can promote its environmental vision and mission. They're hoping that all this will positively impact environmentalism and embrace initiatives that affect the well-being of animals and help preserve our world.
For more information about the foundation and to see how you can help, please visit soidog.org.