60,000 counterfeit travel mugs seized in BKK raids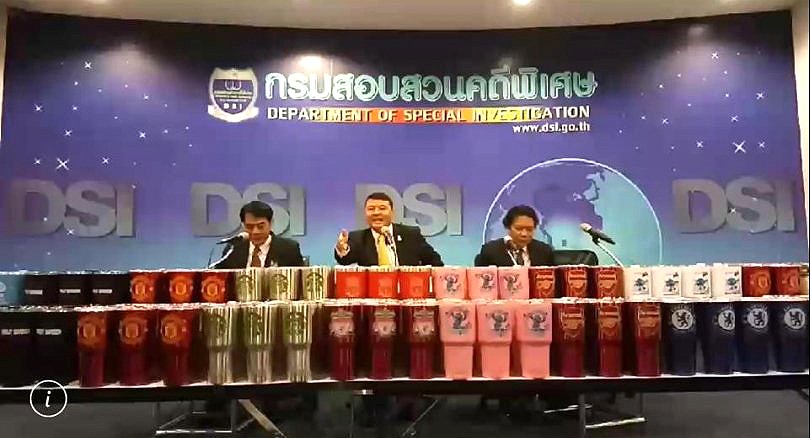 Most of us will have a branded 100 baht T-shirt somewhere in one of our drawers, maybe even a fake Louis Vuitton bag or wallet, or a Tag Heuer watch we haggled in a Patpong market for 1,500 baht. Fakes are everywhere in Thailand. But travel mugs? 60,000 travel mugs?!
Some 60,000 plastic coffee cups, tumblers and mugs bearing brand name logos have been confiscated from wholesale manufacturers and warehouses for intellectual property law violation.
The counterfeit items, to be supplied to distributors in Bangkok's Sampheng Market, were worth an estimated Bt10 million in retail sales, although they could even fetch Bt60 million, Department of Special Investigation chief Pol Colonel Paisit Wongmuang told a press conference on Thursday.
Following complaints filed by representatives of the damaged businesses, officers on Wednesday afternoon launched the raids. They searched 10 Bangkok locations of the wholesale manufacturers and warehouses to seize the counterfeit items.
Nine suspects were arrested on charges of possessing with the intent to sell and distribute counterfeit goods and violating others' intellectual property rights, Paisit said.
The confiscated travel mugs carried the logos of Manchester United Football Club, Liverpool Football Club, Starbucks, Doraemon and Harley Davidson.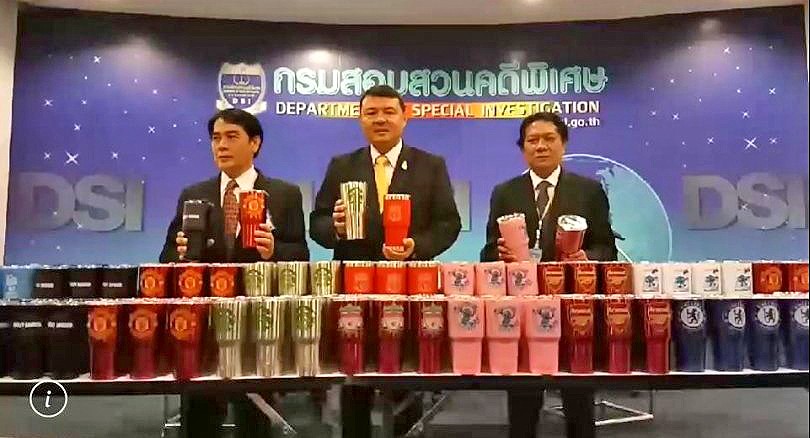 STORY: The Nation

Somkid says he'll fly to Beijing to discuss luring back Chinese visitors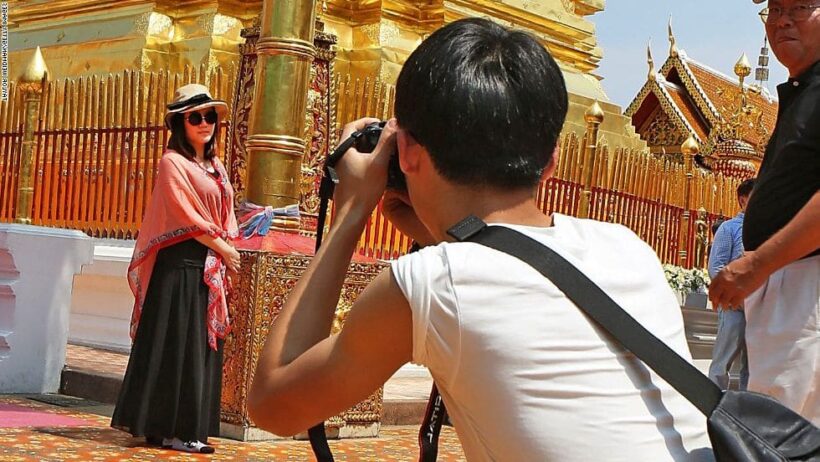 The fallout from a number of tragedies and bad PR has mobilised the Thai government to take firm steps towards luring back the Chinese travellers who have been looking elsewhere, other than Thailand, for their chosen holiday breaks.
The Nation is reporting that Deputy PM Somkid Jatusripitak has said today that he may have to hold talks with the Chinese government in Beijing to explore ways to boost the number of Chinese tourists back to the kingdom.
He says the number of Chinese tourists in September plunged by 14.80 per cent compared to the same month last year and the Thai government must find ways to improve the number of visitors.
In Chiang Mai, a crisis meeting for tour operators was held on tuesday night where hotel owners and tour group operators learned that Chinese tourism was down 50% in the first nine months of 2018, compared to last year.
Some measures were put forward at the Chiang Mai meeting to woo them back, including setting up Chinese language classes to improve communication with the tourists from China.
Deputy PM Somkid says Chinese tourists are a major group of foreign tourists for Thailand and he has instructed the Tourism Authority of Thailand to work with the Thai Airways International to come up with promotional packages for Chinese tourists for the final two months this year (reading between the lines there could be some cheap tickets coming up for flights to Chinese destination in November and December).
Somkid said THAI has also been instructed to hold talks with China Southern Airlines on cooperation of flights to attract more Chinese tourists. The deputy prime minister added that he has also instructed the Foreign Ministry to consider granting Chinese tourists visas on arrival, lessening the paperwork and costs for travellers from China.

Deputy PM Somkid Jatusripitak – PHOTO: The Nation
SOURCES: The Nation, The Thaiger
No more coups, unless we need one – Commander in Chief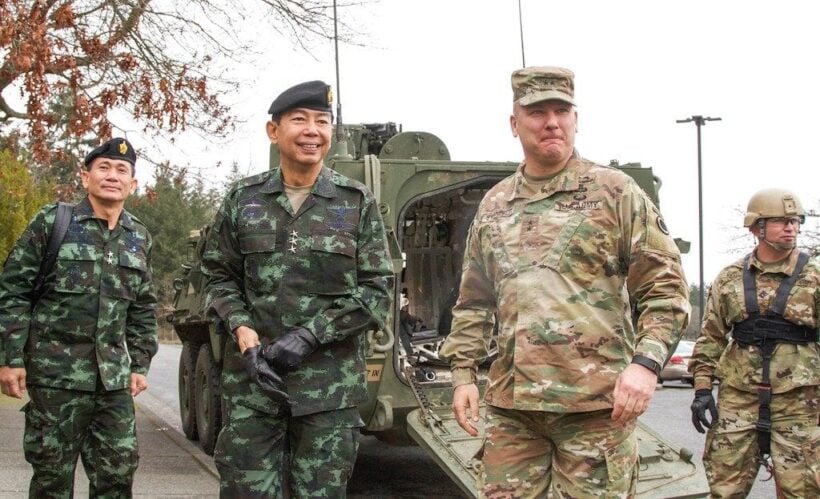 With the country heading for elections in February, or sometime soon in 2019, the hope is for a new, democratically elected government following four and a half years of military rule. But would the army rule out another coup?
Army Commander-in-Chief Gen Apirat Kongsompong has refused to rule out the possibility of another coup if the country is plunged into chaos again.
Speaking to Thai PBS, Gen Apirat said… "My hope is that politics will not bring the country into conflicts again. If politics doesn't cause chaos, then nothing will happen."
Military coups have gone hand-in-hand with the rough and tumble of Thai politics for almost 80 years since the country stumbled into democratic parliamentary rule in 1932 in a bloodless coup.
Speaking to the media for the first time since taking office, Gen Apirat says that, while Thailand had had more than 10 military coups, the last few ones were triggered by politics.
"Gen Prayut Chan-o-cha, who was then army chief in 2014,  had no choice but to intervene. Just imagine what would have happened, had Gen Prayut did not do what he did."
Gen Apirat also voiced full support of the army for the National Council for Peace and Order.
"The army and NCPO are one and the same."
But the General stressed the army is ready to lend support to any government that comes to power.  By his position, Gen Apirat also currently serves as the secretary of NCPO.
The new army chief said he is hopeful that the country will not have to endure more any violent political conflicts.
"We have seen what conflicts have done to the country. Let them serve as a reminder ," he said.
Thaiger Radio News – Thursday