Day Two – Phuket reports no fatalities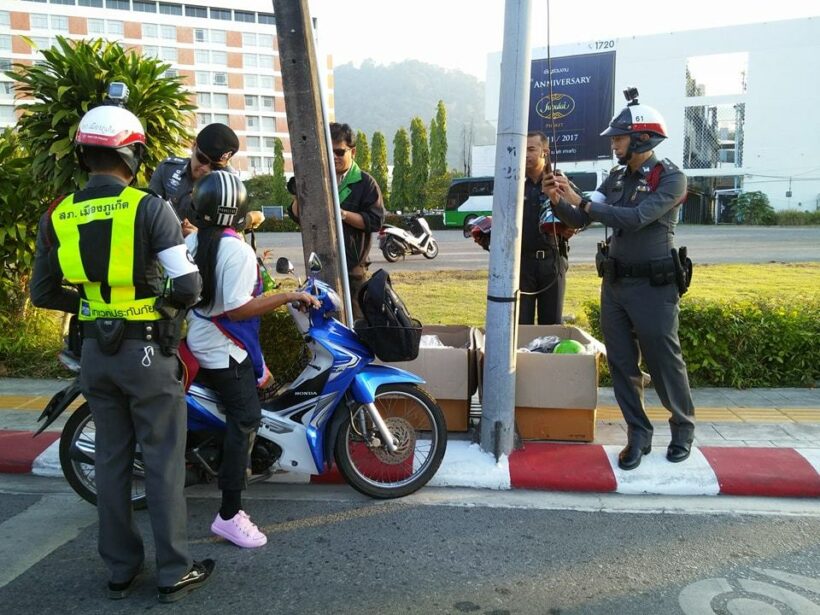 Day Two (April 12) of the "Seven Dangerous Days" in Phuket ended without any fatalities keeping the island without any fatalities for the Songkran reporting period.
The Department of Disaster Prevention & Mitigation is making daily announcements declaring the statistics for the last 24 hours.
But there were five accidents on the island's roads including three in the Muang District and two in Kathu District. Thalang District was free of accidents for the Thursday 24 hour period. A total of five people were injured in the accidents.
Police report that drunk and reckless driving is still the cause of most accidents and that motorbike riders not wearing helmets is the cause of most motorbike injuries.
Of the people pulled up by police in the 24 hour reporting period 386 were driving without a licence, 74 weren't wearing seatbelts, 61 were speeding and 44 ran a red light.
26 people were nabbed for using a mobile phone whilst driving on Phuket's roads.
The official Songkran reporting period will continue until next Tuesday at midnight.
Nationally, 99 people have been killed with another 1,085 injured after the first two days. Police say they've caught nearly 60,000 drunk drivers so far.
The number of accidents, injuries, and deaths on the road has increased this year, since on the second day of the 2017 Songkran holiday's seven dangerous days there had been 994 accidents, 1,035 injured people, and 95 deaths.


Read more headlines, reports & breaking news in Phuket. Or catch up on your Thailand news.

New WHO world road death report – Thailand drops to number 8 but still high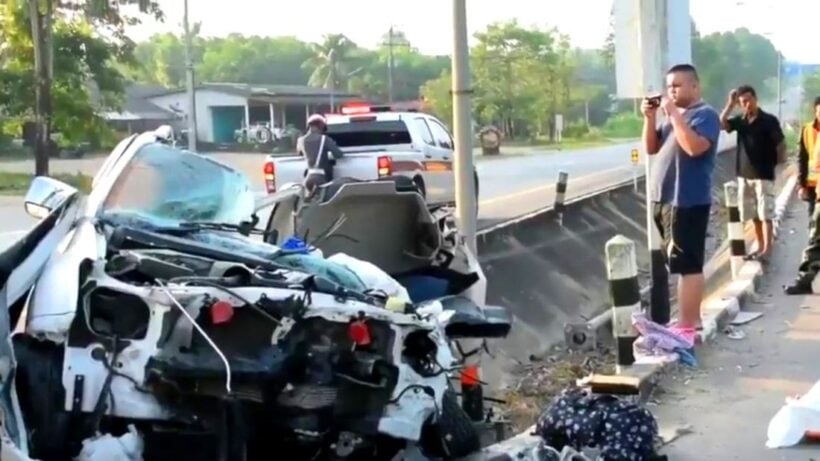 Thailand's roads remain some of the deadliest in the world. But the Kingdom has dropped from its previous number two position to number eight, behind a collection of backwater African states and other undeveloped countries.
A new report by the World Health Organisation shows that the road safety situation in Thailand hasn't improved. The shocking news is outlined in a the WHO report, Global Status Report on Road Safety 2018,
The report indicates the death rate per 100,000 population in Thailand was 32.7. This ranks Thai roads as at least the deadliest in ASEAN and amongst the deadliest in the world.
Only seven other nations fared worse than Thailand, while the countries with the highest road traffic death rate per 100,000 population were Liberia, Saint Lucia, Burundi and Chad.
The report, compiled using data from 2016 from 175 countries, shows that Europe has the safest roads with 9.3 deaths per 100,000 population. The African continent had the worst rates.
The report shows that there is an average of 22,491 people killed on Thai roads every year. South east Asia, where motorcycle-related deaths account for 43 percent of the total road toll, had an average of 20.7 deaths per 100,000 population.
Globally, the report found that the situation regarding road traffic deaths is worsening, with someone killed in a road accident every 24 seconds somewhere in the world.
The WHO road death Hall of Shame…
1. Liberia – 35.9 (per 100,000 people)
2. Saint Lucia – 35.4
Equal 3. Burundi and Zimbabwe – 34.7
Equal 4. Democratic Republic of Congo and Venezuela (Bolivarian Republic of) – 33.7
5. Central African Republic – 33.6
6. Thailand – 32.7
7. Burkina Faso – 30.5
8. Namibia – 30.4
9. Cameroon – 30.1
10. Mozambique – 30.1
Bangkok police officer kills French citizen following bar brawl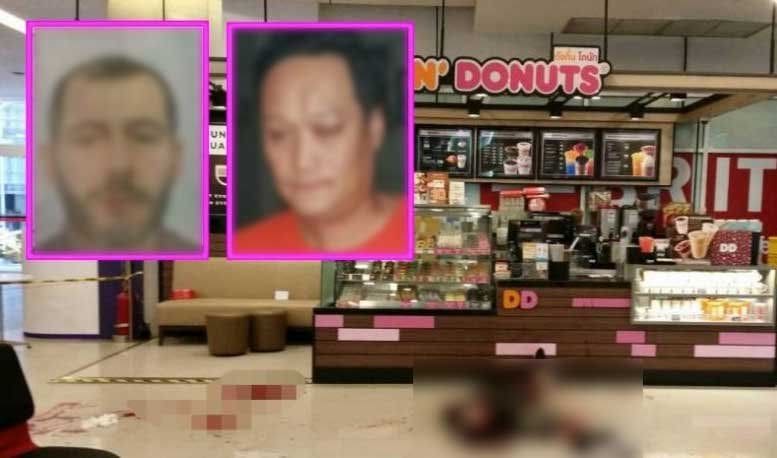 A French tourist was killed in his Bangkok apartment in the early hours of Wednesday by a local Policeman.  The two were seen at a Lucky Shot Food and Sports Restaurant on Sukhumvi Soi 11/1 Tuesday evening. Witnesses say a bar brawl broke out between the two men in which the tourist was getting the upper hand, the reason for the confrontation is still unclear.
The shooter has been identified as 49 year old Pol Sen Sgt Maj Kantapong Huasdri from Lumpini police station and the victim was 41 year old Malik JDjamel. Begrudged from the outcome of the fight, the officer followed the victim home and is believed to have delivered the fatal shots.
Pol Sen Sgt Major handed himself in and and when interrogated confessed to killing the French man. Immigration police say that the victim in question was residing in the capital for the last few months and was currently looking for work opportunities.
Witnesses have confirmed that the two men were intoxicated.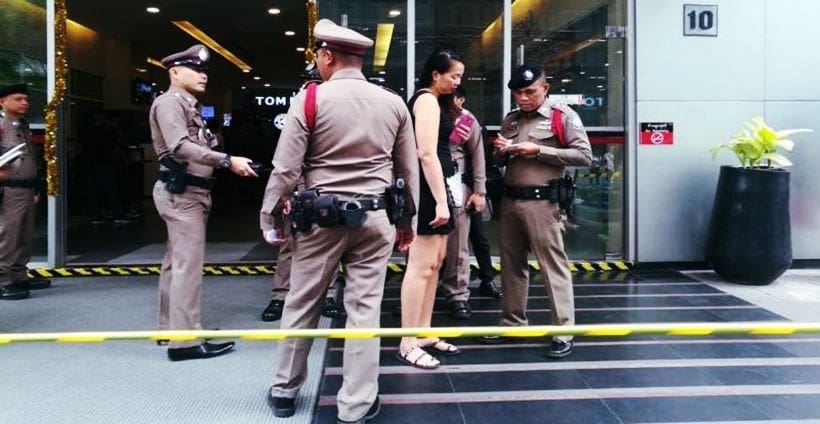 SOURCE: Bangkok Post
Taxi motorbike driver found dead in Phuket room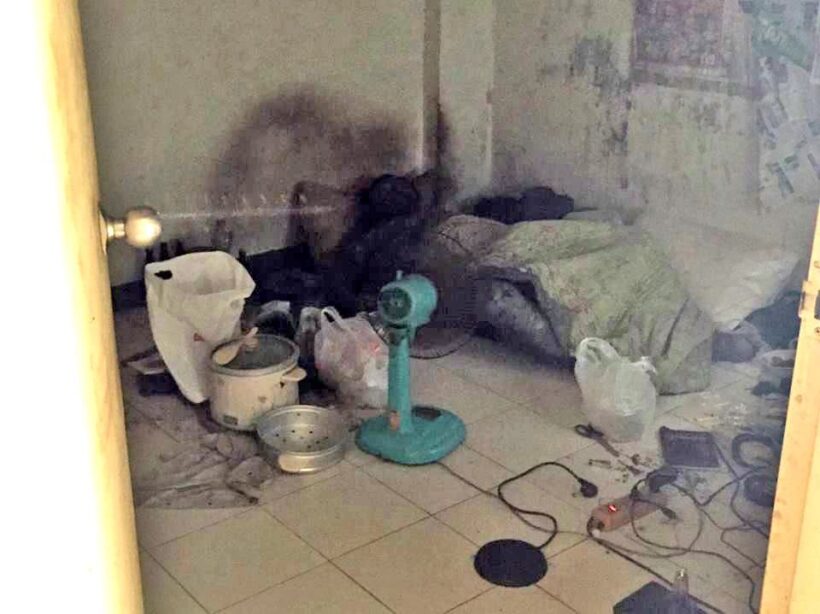 A taxi motorbike driver has been found dead in a room in Thalang today.
The Thalang Police were notified about the incident at the National Housing Authority in Thalang around midday today.
Police and rescue workers arrived to find the body of a man who was identified as 39 year old Toemorn Suwan. Nearby they found empty bottles of whisky.
There were no signs of a struggle found on his body. Police believe that Mr Toemorn died at least four days before his body was found. His body was taken to the Thalang Police Station.
Mr Toemorn's father told police that his son was a motorbike taxi driver in Patong. He lived alone and liked to drink whisky.
On Sunday he injured his knee so didn't go to work. His family came to visit him at his room. But today they tried to contact him but there was no answer.
Police are continuing their investigation.