Fake notes and drugs found on passenger at Phuket Airport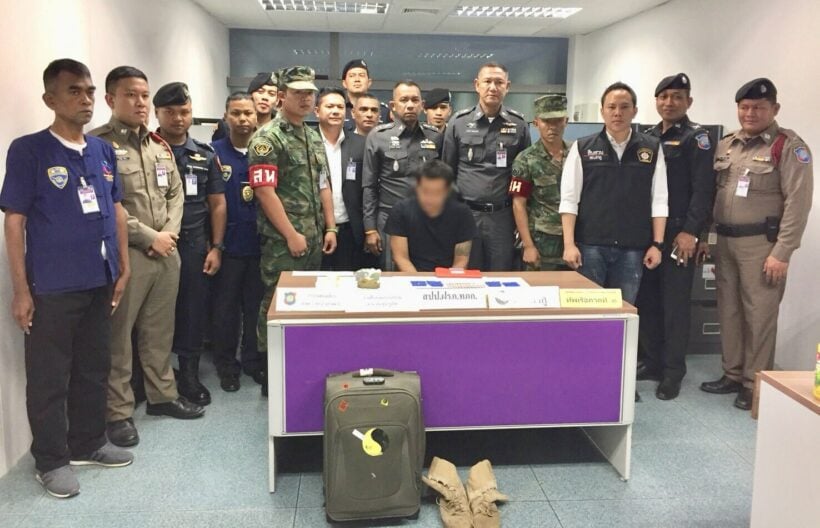 Police have arrested a man carrying 53 counterfeit 1000 baht banknotes and drugs at Phuket Airport.
Police say the 36 year old Nanawa Na Songkhla from Chiang Mai was acting suspiciously whilst going through a security checkpoint. When security staffed checked his carry-on luggage they found 800 methamphetamine pills, nearly 5 grams of crystal methamphetamine, marijuana and the fake 1000 baht bank notes.
The gentleman has been taken the Sakoo police station, had the obligatory photos taken with the police staff and charged with carrying a Category One and Category Five drug with intent to sell.
Police say they will be further investigating into how he was able to accesses the drugs and where he came into possession of the counterfeit 1000 baht bank notes.
The suspect gave unclear and confusing information only saying that he bought the drugs from a drug dealer in Phuket but he couldn't remember the name and expected to sell the drugs in Chiang Mai.

- Kritsada Mueanhawong
15 year old dies in Chiang Mai boarding house fire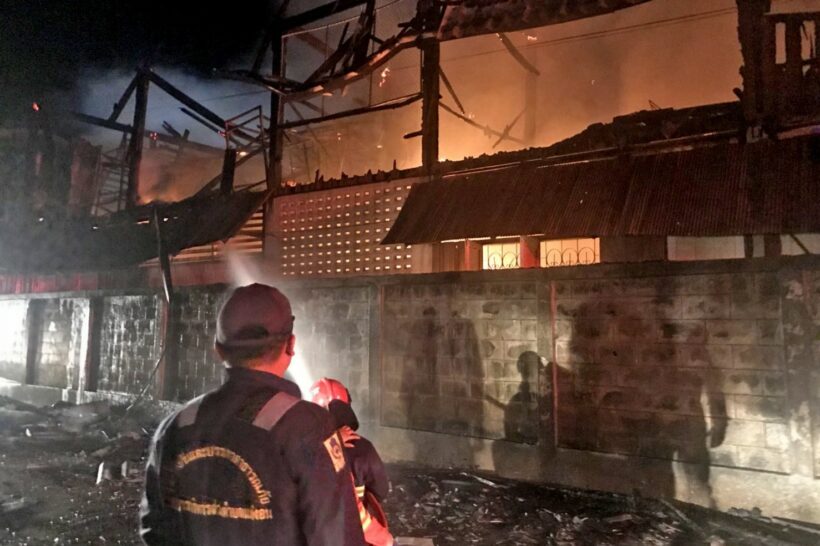 PHOTO: Chiang Mai City Life
A 15 year old girl has died following a fire that engulfed the living areas of a Christian boarding school in Fang district, north of Chiang Mai city, this morning. Fang police were alerted at 1:30am about the fire at the Christian Paolo School that is run by the Evangelical Fellowship of Thailand.
Ten fire engines were dispatched to tackle the fire that was raging through the two storey boarding house. All but one of the 74 children escaped, assisted by firefighters. The boarding house accommodates 28 boys and 46 girls, most of them from hill tribes.
After the fire was eventually extinguished hours later, the charred body of Saenghom Omsin was found on the second floor. The students told police that they believe the fire was started by a short circuit in a ceiling fan in her room before it spread.
Police suspect that Saenghom went underneath her bed instead of running out.
SOURCE: The Nation, Chiang Mai City Life
Chiang Mai: Spanish man arrested in Lampang over UK cocaine bust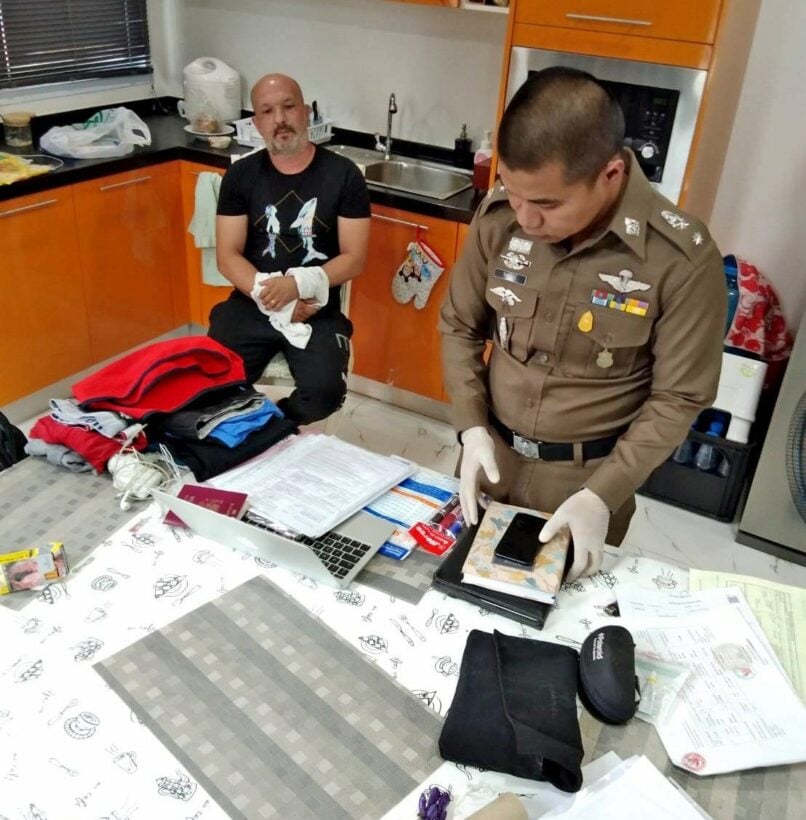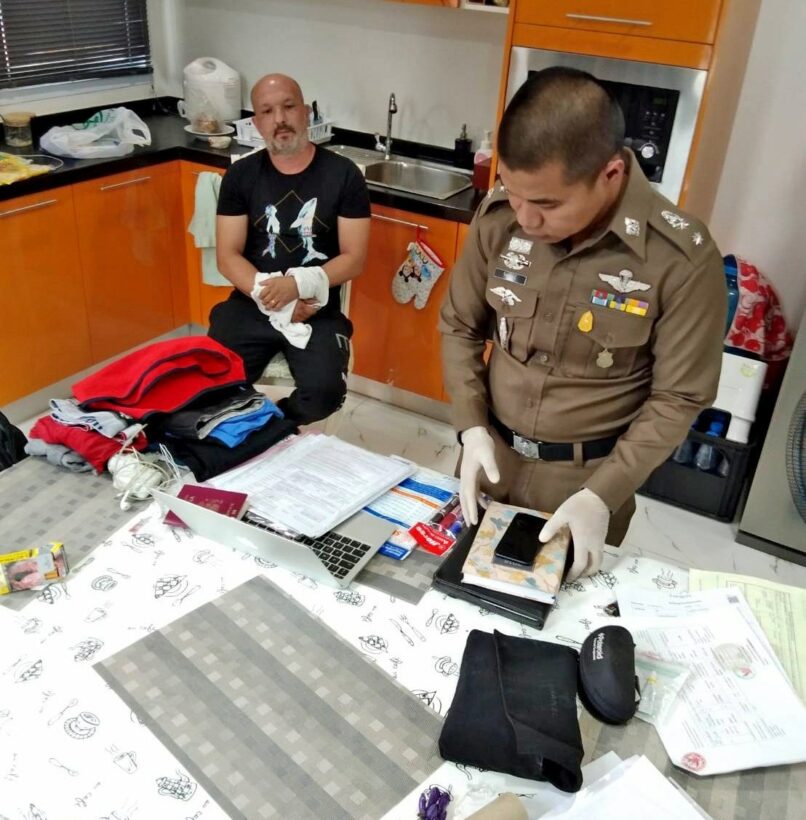 Heavily armed drug suppression police have arrested a 36 year old Spanish citizen at a noodle shop in Lampang in northern Thailand at the weekend.
A warrant for the arrest of Spaniard  Francesco Jesus Gutierrez Marcos was issued in Thailand last Friday following representation from UK authorities and an official extradition request.
Marcos is alleged to be a member of a five person gang that imported 513 kilograms of cocaine into the United Kingdom. UK authorities said that Marcos fled to Thailand after the bust at the end of January this year.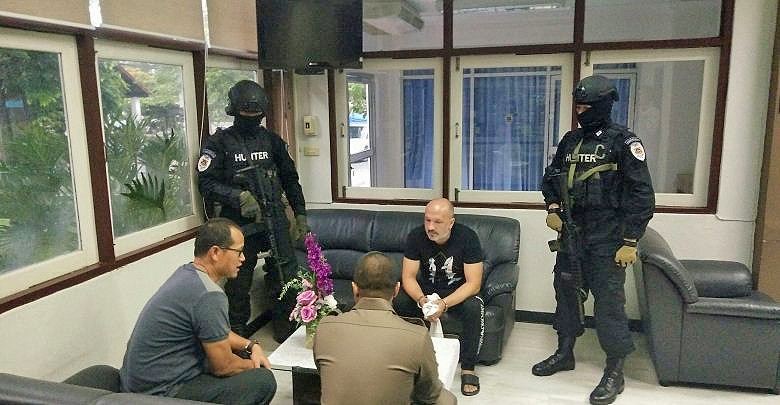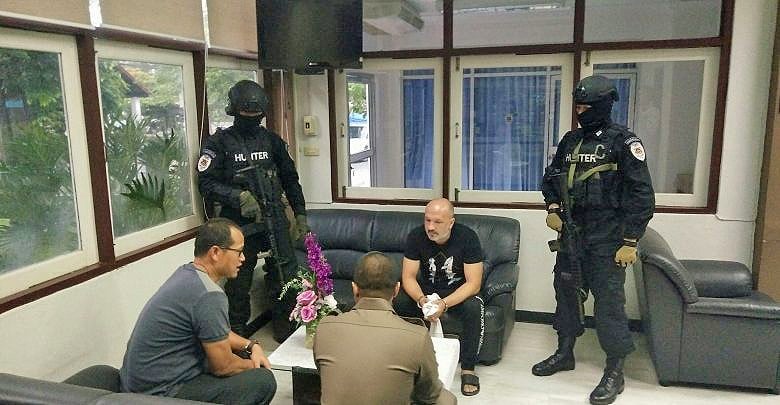 SOURCE: INN
Chiang Mai: Governor visits 74 year old rape victim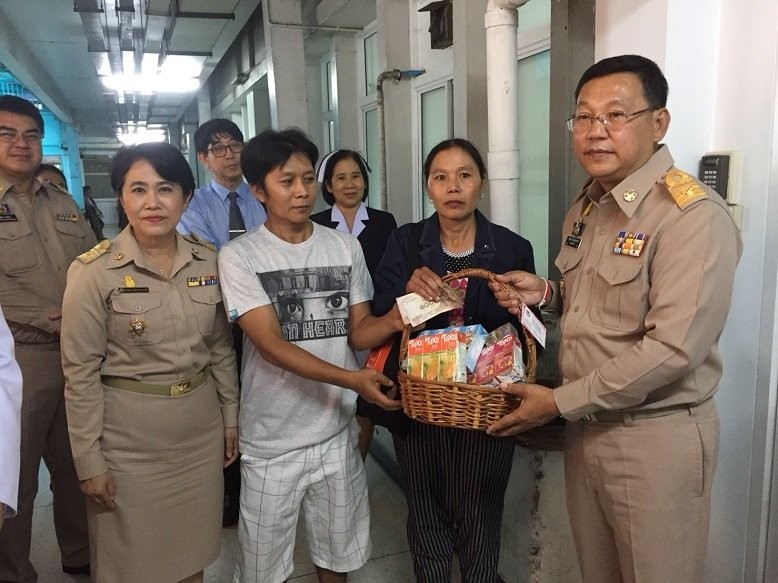 PHOTO: Chiang Mai City Life
Chiang Mai's Governor, Supachai Iamsuwan, visited the elderly sexual assault victim from earlier this week.
Read the story HERE.
The new governor, along with officials from the Office in Social Development and Human Security, visited 74 year old Sudjai Sukhamton at her home.
Social Development and Human Security say they will be following the Governor's visit with regular checks on her trauma and to provide additional services.
The attacker, 30 year old Suchart 'Tim Tinyam' Sukasem, had served time in jail in the past and was recently working as an attendant at a local carnival. The attack on 74 year old Sudjai occurred on the night of July 9.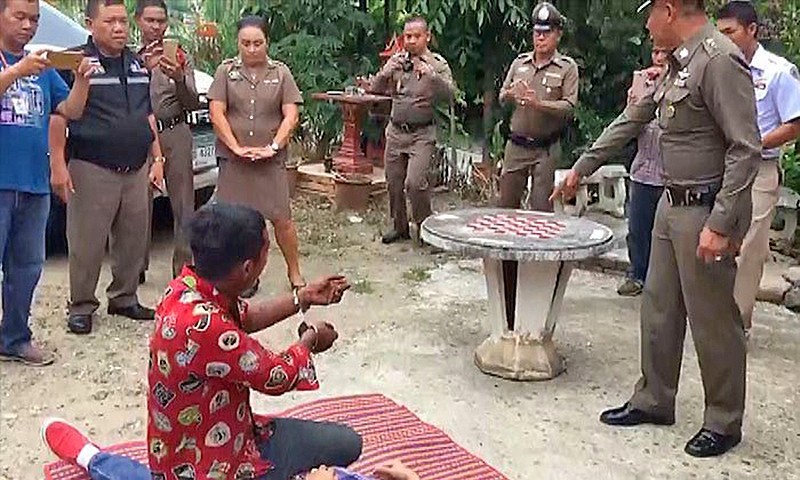 Original story HERE.