Brit biker sets record for Thai King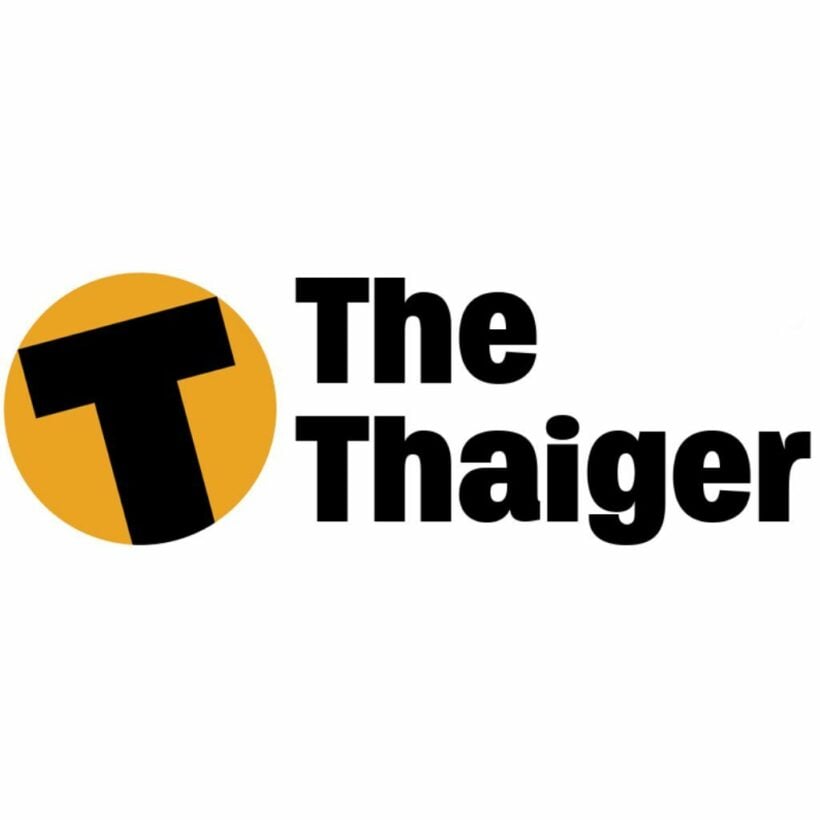 Phuket NEWS Hound
– A daily digest of news about Thailand from around the world, compiled by Gazette editors for Phuket's international community.
PHUKET: Away from his home in Chiangrai for more than three months, British expat Alan Bate completed his trip around the world in honour of His Majesty the King of Thailand yesterday and set a new record in the process.
A report in The Nation today says the 45-year-old Bate biked more than 20,000 kilometres through 18 countries before bringing his journey to an end after 113 days and 15:17:04 hours.
The end came in front of a large cheering crowd at the gates of the Grand Palace, whence he had started the trip on March 31.
With sweat pouring down his face, the former British cycling champion eclipsed the previous record of 194 days. He draped himself in a Thai flag and proudly declared himself a Thai.
"It doesn't matter whether I have a Thai passport. I love this country and the King. I think I'm Thai now," said a delighted Bate.
Bate said the record, which is not officially registered yet, had little relevance to what he intended to do for His Majesty.
"I felt great about setting a new record, of course. But most importantly, I was looking for a chance to go around the world for Thailand and particularly for Phor Luang [the King]. That's more important for me than any record," he said.
When asked if he had a personal message for His Majesty, Bate bowed his head in humility.
"I think the King is far too important for an ordinary person like myself to have a message for him. I just love the King, and thank him for being the King of Thailand," he said.
Bate said he had been through lots of experiences, some frightening, during his trip.
"I have lived in Asia for six years, and found travelling in some Western countries quite dangerous, which made me very nervous and afraid. Riding in the US was a huge concern.
"I was hit with a stick in Los Angeles and our lives were threatened in Australia while I was sleeping with my wife in a tent," he said.
On Sunday, Bate will lead some cyclists from Benjamabopit temple to Siriraj hospital where they will all sign good wishes for His Majesty.
Media critical of Thai military shuffle
Asia One News
After forwarding a key military reshuffle list to His Majesty The King for approval, the Thai government has had to defend itself over the past two days, denying criticism from some media that the government is attempting to reward generals for their role in crushing opposition protests.
As expected, the army's number two, General Prayut Chan-O-Cha, is set to replace retiring Commander-in-Chief General Anupong Paojinda.
Gen Prayut, 56, is seen as having played an active role in quelling the two-month-long anti-government protests in Bangkok that ended in May this year.
Although he has long been seen as the top contender to replace Anupong, some local media portray his promotion as a reward for his tough stance during the mass rally by the "red shirt" movement.
Defence Minister General Prawit Wongsuwon, however, said Prayut's promotion was unrelated to the army's handling of the demonstrations.
"We have to consider what he has done in the past, and not only what happened in April-May," Prawit told AFP.
"We have to choose a person who can oversee the army, sovereignty and security, and move Thailand forward," he said.
Solar sets new launch date
TTR Weekly
Solar Air, a new airline, will begin services August 15, starting with a flight from Bangkok to Roi Et in Northeast Thailand.
The airline plans to operate out of Bangkok's Don Mueang Airport four times a week, on Monday, Wednesday, Friday and Sunday.
During the introductory period, the fare is 2,390 baht per sector, compared with a standard fare 2,600 baht.
Roi Et was previously served by PB Air, but that link ended last November when the airline went out of business.
Solar's second destination will be Mae Sot, scheduled for an August 20 launch. It will also operate four times a week, on the same days as Roi Et. The fare will be 2,590 baht, compared with a standard 2,800 baht.
Solar Air's managing director Jiratid Ong-Aree said that the airline would open another two routes, Nan (three times weekly) and Lampang (four weekly), later this month.
Solar Air has targeted the north and northeast of Thailand as its primary market and does not currently have plans to provide service to Phuket.
New flood of drugs into Thailand
The Nation
Drug dealers from at least six parts of the world are targeting Thai customers, aiming at revelers in Bangkok's night entertainment venues, Deputy Customs Department Director-General Narin Kalayamitr said on Tuesday.
He said Iranian pushers usually smuggle in "ice flakes", while Pakistanis are frequently associated with heroin; Filipinos and Africans with cocaine; Indians with ketamines; and Nepalese with marijuana.
Narin said more drugs from Iran were expected to be smuggled into Thailand soon, and that police and customs agents were monitoring future drug trafficking by foreign narcotics rackets.
Narin was speaking after customs agents had arrested four Iranian men for allegedly smuggling into Thailand ice flakes with a street value of 6 million baht, by swallowing and concealing the drug in their stomachs.
— Gazette Editors
Keep in contact with The Thaiger by following our Facebook page.
Never miss out on future posts by following The Thaiger.
Cannabis could generate 8 billion baht for Thai pharmaceutical industry by 2025, expert says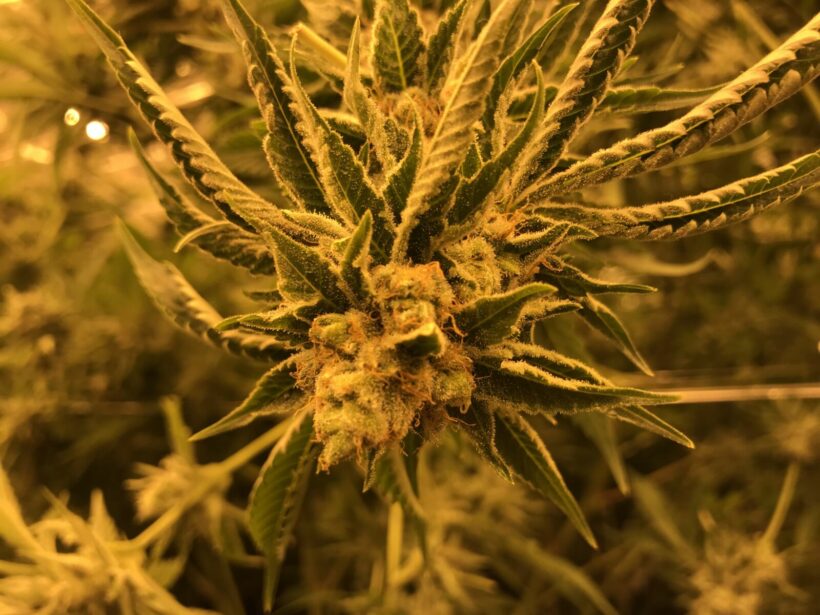 Cannabis could become a major cash crop in Thailand. An expert says the cannabis-based medicinal products could generate up to 8 billion baht for the Thai pharmaceutical industry by 2025. Medical cannabis has been legal in Thailand for the past couple years, but recently the government agreed to allow parts of the plant with very, low traces of the "high-inducing" component tetrahydrocannabinol, or THC, to be in medicinal products and food.
Cannabis-based medicines have been used as palliative treatment for some cancer patients in Thailand. Last year, nearly 1 million patients used cannabis-based medicines, according to an economist at Kasetsart University's Agricultural and Resource Economics Department, Ravissa Suchato.
Around 1.2 billion baht worth of medical cannabis was consumed last year, according to Ravissa, who led a recent study on the economic impact of commercial cannabis cultivation in Thailand. If the average consumption rises as expected, medical cannabis could generate 8 billion baht within the next 5 years.
"We believe marijuana has great potential as a cash crop because more patients will start using marijuana-based drugs soon."
In the past, Thai officials have discussed the opportunity to tap into the global cannabis market by exporting medical cannabis, but Ravissa says Thailand still has a way to go.
"Globally, the recreational use of marijuana has risen a lot faster than pharmaceutical use, so the prospect of exporting marijuana-based medicines from Thailand is still a long way off."
Parts of the cannabis plant that are rich in THC, like the buds, are still illegal and classified as a Category 5 narcotic. Trafficking the plant is still heavily criminalised. Just over the past few days, border patrol police in the Northeastern province Nakhon Pathom seized hundreds of kilograms of dried, compressed cannabis believed to have been trafficked across the Mekong River from Laos and destined for the South, possibly to Malaysia.
SOURCE: Thai PBS
Keep in contact with The Thaiger by following our Facebook page.
Never miss out on future posts by following The Thaiger.
Another drug bust near the Mekong River, 500 kilograms of cannabis seized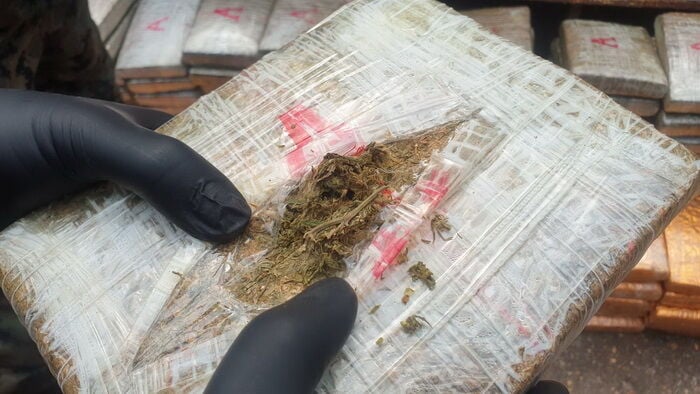 In another drug bust in Northeastern province Nakhon Phanom, police arrested a man and seized 500 kilograms of compressed cannabis. Just yesterday, border patrol police in the province seized 920 kilograms of compressed cannabis from a boat on the Mekong River. In both cases, police suspect the cannabis came from Laos, just across the river.
Police say they searched a black Nissan Navara pickup around 1am in the province's Na Kae district. Police opened the truck's bed cover and found 12 sacks with 500 packages of dried, compacted cannabis. Each package of cannabis weighed 1 kilogram, similar to the previous bust on the river.
28 year old Saravut Butngam was arrested. Saravut previously worked in construction, but has recently been unemployed. He allegedly told police that a man called him with an opportunity to make 50,000 baht. He was told to drive the pickup truck from a petrol station in the Na Kae district to a specified location in the neighbouring province Sakon Nakhon, police say. From there, another driver would take over.
Border police commander Sippanan Sornkhunkaew says he suspects the cannabis seized in the province was trafficked from Laos across the Mekong River. He says he believes the cannabis was planned to be trafficked to Southern Thailand and then smuggled across the border, possibly to Malaysia.
On Sunday morning, police confiscated 920 kilograms of cannabis from a boat on the Mekong River. When police approached the boat, men jumped off onto a smaller boat and fled the scene. The dried, compacted cannabis was wrapped in 1 kilogram packages.
SOURCE: Bangkok Post
Keep in contact with The Thaiger by following our Facebook page.
Never miss out on future posts by following The Thaiger.
Police seize 920 kilograms of cannabis smuggled across the Mekong River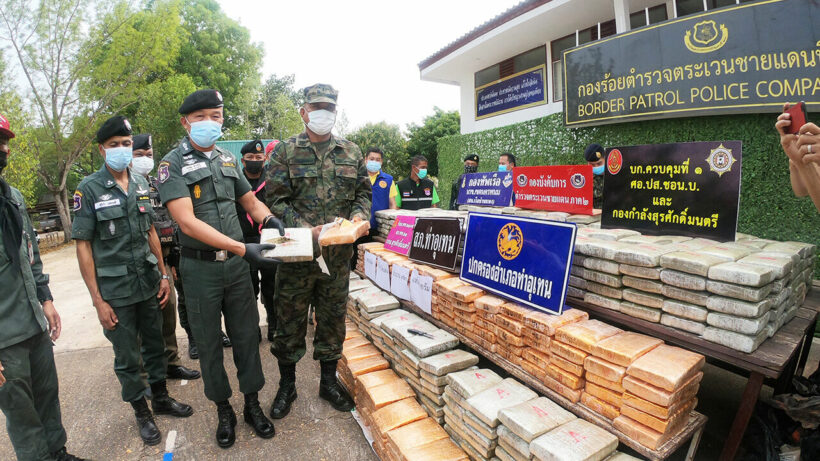 In a major bust on the Mekong River, notorious for drug smuggling, border patrol police seized 920 kilograms of dried, compacted cannabis from a boat along the Nakhon Pathom riverbank, bordering Laos.
Police were tipped off about a large shipment of drugs being trafficked across the Thai-Laos border. Police spotted a boat around 4am yesterday. When police moved in, men onboard the boat jumped onto a smaller boat and sped off. Police found 23 sacks filled with 1-kilogram packages of compressed cannabis.
In the recent months, police have seized more than 5 tonnes of cannabis. While the Thai government has been loosening measures on cannabis, allowing parts of the plant with low traces of the psychoactive component tetrahydrocannabinol, or THC, to be used in food and medicinal products, trafficking cannabis is still illegal. Cannabis with high amounts of THC is still classified as a Category 5 narcotic.
SOURCE: Bangkok Post
Keep in contact with The Thaiger by following our Facebook page.
Never miss out on future posts by following The Thaiger.