Phuket
Boats warned to avoid the area of the burnt out yacht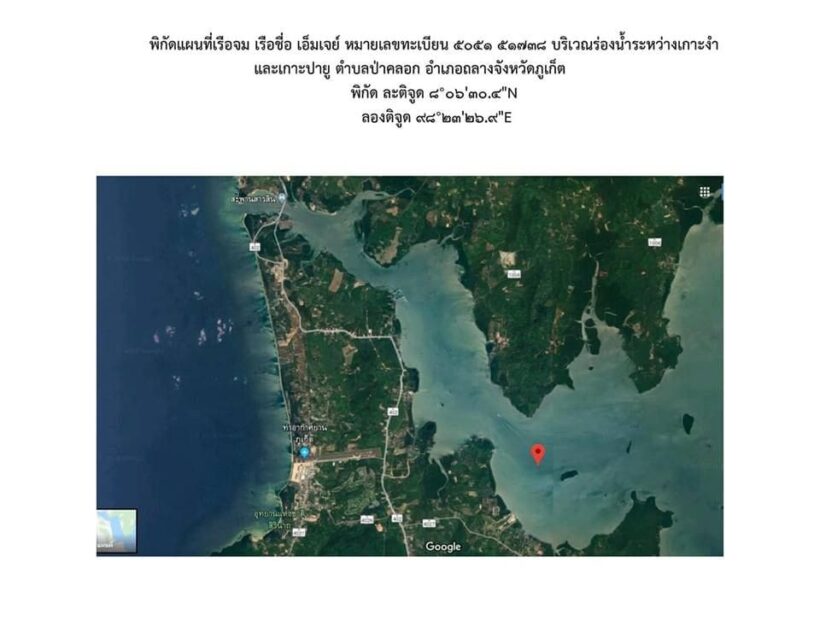 The Phuket Marine office is warning boats to be careful when going near the area where the 'Emmjay' yacht was destroyed after burins to its waterline on Saturday.
The announcement states that, due to the 'Emmjay' yacht catching fire on Saturday afternoon while traveling between Koh Ngam and Koh Payu in Paklok, and later sinking, boats should be very careful when travelling near the area.
The luxury yacht was completely destroyed after catching fire north off Koh Ngam in Phang Nga Bay on Saturday. Reports claim that the 51 foot sloop was struck by lightning, setting off the fire. Nine Bristish passengers were saved after jumping into the water. All were uninjured and safe.