Phuket
Big surf and high tides pound Phuket's west coast beaches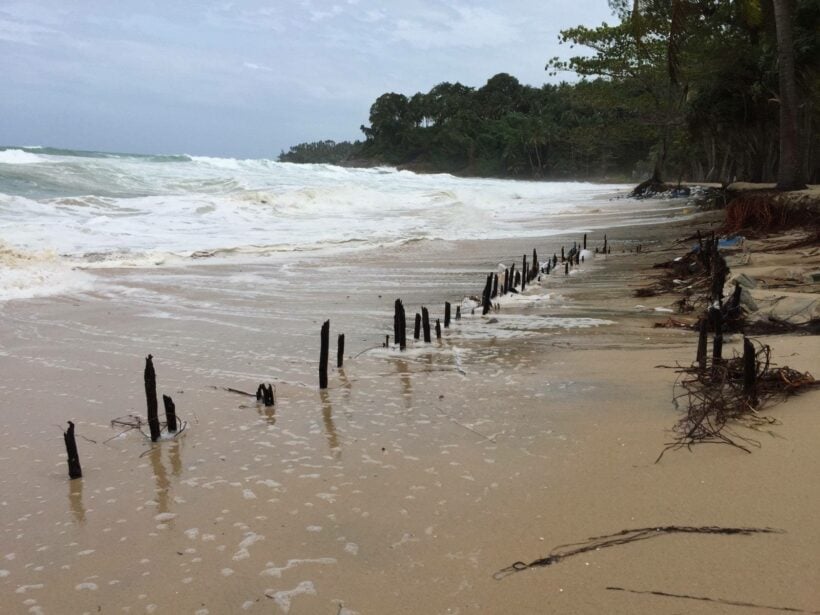 Phuket's west coast was being pounded by big waves along the island's beaches this morning. A mid-morning high tide, compounded with the 30 kilometre winds and south-west monsoonal waves, are washing away parts of some of the island's most popular beaches.
The International Surf Life Saving Association says today's conditions are very hazardous for beachgoers and swimmers. At Surin Beach the waves were beating up the beach and exposing past efforts to try and control the erosion.
"Remnants of an old wooden sea wall are exposed, creating a hazard to beachgoers," said an ISLA spokesperson.
Kata Beach was also getting a battering yesterday as the beach vanished altogether under the waves and surf.
The winds are poised to abate this week.
https://www.facebook.com/thethaigernews/videos/1835307523213734/